Welcome to Food And Meal, a restaurant managed and operated by HANA HOTEL TRAVEL COMPANY. Since its grand opening in 2018, our establishment has been dedicated to providing exceptional dining experiences to our valued customers.
Responsibility for Content
All content published on the website https://foodandmeal.com is compiled and edited by the editorial team of Hana Hotel Travel Company.
The content is created and published based on the expertise and knowledge of the contributors in their respective fields. The editorial team consists of individuals who possess professional authority and credibility in the subject matter of the articles. Hana Hotel Travel Company takes responsibility for the content published by the members of the editorial team.
Regarding reviews and evaluations of destinations and products, the content has been approved by Hana Hotel Travel Company, ensuring a high level of reliability. The editorial team has visited and experienced the locations and used the products, and then provided subjective reviews based on their own opinions to offer informative content for readers. Furthermore, destination and product reviews will be continuously updated on a monthly, quarterly, and yearly basis.
The editorial team of Hana Hotel Travel Company does not accept advertising fees or commissions to create content. The articles aim to be objective and reader-oriented. We only suggest the best and most suitable destinations and products. Sponsored links will be placed separately in the sidebar and will not be integrated within the article content.
For advertising or copyright issues, please contact us via email: anhtai@hanatravel.vn. When quoting content from our website, please remember to provide proper attribution to the article source: https://foodandmeal.com.
Regarding Copyright
The articles on FoodAndMeal.Com are shared under the terms of the Creative Commons Attribution-NonCommercial 4.0 International License.
To avoid unnecessary disputes, we would like to provide some brief information regarding the copyright of the content on FoodAndMeal.Com if you intend to republish it on another website.
he sharing policy of FoodAndMeal.Com retains the copyright of all content on the blog and takes full responsibility for the copyright of the articles.
You are not allowed to use the content from FoodAndMeal.Com for commercial purposes such as printing or distribution for employees/customers.
You are permitted to reuse the content, but you are not allowed to modify the content or sentences in order to avoid confusion for readers.
All reuse actions must clearly attribute the article source to FoodAndMeal.Com. Copyright of the logo/banner/print publications: All important materials used to promote the blog's brand, such as banners and logos, are exclusively owned by FoodAndMeal.Com.
Compliance with the above rules is based on good faith from both parties and does not have the endorsement of any organization or authority. Therefore, adhering to these guidelines is a way to respect FoodAndMeal.Com.
Food And Meal team
Basic information: 
Name

: Jonson W

Andrew

Gender:

male
Race: Black
Birthday: 3/22/1973 (50 years old)
Street: 612 Harvest Lane City, State, Zip: Los Angeles, California(CA), 90017
Telephone: 661-210-0344
Mobile: 619-200-5870

Email: eleanora2009@hotmail.com

Height: 182 cm

Weight: 150.0 pounds (68.2 kilograms)

Hair Color: black

Blood Type: O

Starsign (Tropical Zodiac):  Aries
About Chef Johnson: Master of Culinary Excellence 
Step into the world of culinary brilliance with Chef Johnson, the esteemed executive chef at Food And Meal Restaurant. Known for his exceptional talent, innovative creations, and unwavering dedication to the art of cooking, Chef John has earned a well-deserved reputation as a master of culinary excellence.

With an illustrious career spanning over 20 years, Chef Jonhson has honed his skills in some of the most prestigious kitchens around the globe. His journey has taken him from the bustling streets of Paris to the vibrant markets of Tokyo, allowing him to immerse himself in a diverse range of culinary traditions and techniques.

Chef John's passion for gastronomy is evident in every dish he creates. His culinary philosophy revolves around the use of fresh, locally sourced ingredients to create harmonious flavors and visually stunning presentations. With an unwavering commitment to quality, he constantly pushes the boundaries of culinary innovation, blending traditional techniques with contemporary twists to create extraordinary dining experiences.

One of Chef John's greatest strengths is his ability to tell a story through his food. Each dish reflects his profound understanding of culture, history, and the connection between food and emotion. From delicately crafted appetizers to exquisite main courses and decadent desserts, every bite is a journey that transports diners to new culinary heights.

In addition to his exceptional culinary skills, Chef john possesses remarkable leadership qualities. As the head of the culinary team at Food And Meal Restaurant he inspires and motivates his staff to strive for perfection, fostering a collaborative and creative environment. He believes in nurturing young talent and often mentors aspiring chefs, sharing his knowledge and instilling in them a deep appreciation for the craft.

Chef John's culinary prowess has garnered numerous accolades throughout his career. His creations have been praised by renowned critics and have graced the tables of dignitaries and celebrities alike. Yet, despite his international acclaim, Chef John remains grounded and focused on his ultimate goal: to create exceptional culinary experiences that leave a lasting impression on every guest.

Prepare to embark on a culinary journey like no other as Chef John and his team at Food And Meal Restaurant invite you to indulge in an unforgettable dining experience. From the first bite to the last, each dish reflects the passion, skill, and artistry of a true culinary maestro. Discover the flavors, savor the textures, and let Chef John redefine your perception of fine dining.

Experience the genius of Chef John at Food And Meal Restaurant and be prepared to have your taste buds tantalized, your senses awakened, and your culinary expectations surpassed. Welcome to a world where food becomes an extraordinary work of art
Basic information
Name: James F Anderson
Gender: male
Race: Hispanic
Birthday: 7/30/1983 (39 years old)
Street: 4816 Clarence Court City, State, Zip: Jacksonville, North Carolina(NC), 28540
Telephone: 910-227-8307
Mobile: 910-389-7760
Email bernadine.kreig@gmail.com
Height: 165
Weight: 58
Hair Color: Brown
Blood Type: A
Starsign (Tropical Zodiac): LEO
About sous chef is James Anderson
One renowned sous chef is James F Anderson, known for his exceptional skills and creative approach to cooking. Born and raised in London, England, Anderson developed a passion for culinary arts from a young age. He graduated from the prestigious Le Cordon Bleu culinary school, where he honed his expertise in various cooking techniques.
Anderson's career took off when he joined the kitchen brigade of a renowned Michelin-starred restaurant in Paris. Under the guidance of the head chef, he quickly rose through the ranks, eventually assuming the role of sous chef. His dedication, attention to detail, and ability to work under pressure earned him a reputation for excellence.
What sets Anderson apart is his unique culinary style, which blends traditional techniques with modern twists. He embraces local, seasonal ingredients and focuses on creating harmonious flavors and stunning presentations. His dishes often showcase a perfect balance of textures and incorporate unexpected flavor combinations that surprise and delight diners.
Anderson's talent has not gone unnoticed, as he has received numerous accolades throughout his career. His creations have been featured in prestigious culinary magazines, and he has made guest appearances on popular cooking shows, sharing his expertise and inspiring aspiring chefs worldwide.
Beyond his culinary skills, Anderson is known for his humility and dedication to mentoring the next generation of chefs. He actively participates in cooking workshops and seminars, sharing his knowledge and passion for the craft.
Today, James Anderson continues to innovate and push culinary boundaries as he explores new flavors and techniques. His commitment to excellence and his ability to create unforgettable dining experiences have solidified his position as one of the most celebrated sous chefs in the industry.
BASIC INFORMATION 
Name: Tracy F Hilton
Gender: female
Race: Hispanic
Birthday: 11/21/1989 (33 years old)
Street: 4731 Mayo Street
City, State, Zip: Portland, Kentucky(KY), 45204
Telephone: 859-663-2314
Mobile: 606-233-6043
 Email: matteo1973@yahoo.com
Height: 5′ 7″ (169 centimeters)
Weight: 144.4 pounds (65.5 kilograms)
Hair Color: Brown
Blood Type: O
Starsign (Tropical Zodiac):  Scorpio
More about  Tracy 
Meet Tracy F Hilton, a dedicated and talented member of the kitchen staff. Hailing from a small town, Tracy's passion for cooking ignited at a young age. She pursued her culinary dreams by attending a renowned culinary school and has been making her mark in the culinary world ever since.
Tracy's role in the kitchen is crucial as she works alongside the chefs to ensure smooth operations and the timely preparation of dishes. With her exceptional organizational skills and attention to detail, she manages the kitchen with precision and efficiency.
One of Tracy's notable qualities is her versatility. She is adept at handling various tasks in the kitchen, including prep work, cooking, plating, and maintaining cleanliness. Her ability to multitask and adapt to different situations makes her an invaluable asset to the kitchen team.
Tracy's passion for cooking is evident in her culinary creations. She loves experimenting with flavors and ingredients, often infusing dishes with her unique twists. Her creativity shines through in her beautifully presented and deliciously flavored dishes that leave diners wanting more.
Beyond her culinary skills, Tracy is known for her positive and cooperative attitude. She thrives in a fast-paced and collaborative environment, always ready to lend a helping hand to her colleagues. Her friendly demeanor and willingness to learn from others have earned her the respect and admiration of both the kitchen staff and the diners.
Tracy's dedication to continuous improvement is unwavering. She constantly seeks opportunities to expand her culinary knowledge and refine her skills. Whether it's attending cooking workshops, experimenting with new techniques, or staying updated on the latest culinary trends, she is always eager to grow and evolve as a professional.
In summary, Tracy F Hilton is a passionate and versatile member of the kitchen staff. Her commitment to her craft, creativity in the kitchen, and collaborative spirit make her an indispensable part of any culinary team. With her culinary prowess and positive attitude, she brings joy to both her fellow colleagues and the diners who have the pleasure of experiencing her culinary creations.
How Tracy creates her recipes
Tracy creates her recipes with a blend of creativity and culinary expertise. She finds inspiration from seasonal ingredients, cultural influences, and personal experiences. She conceptualizes the dish, carefully plans flavors and textures, and fine-tunes through testing and feedback. Sarah ensures clear instructions and adds a personal touch with enticing visuals. Her recipe development process reflects her passion for cooking and creating memorable dining experiences.
Basic Informations
Name: James W Bobby
Gender: male
Race: White
Birthday: 5/8/1996 (27 years old)
Street: 3351 Pyramid Valley Road City, State, Zip: Victor, Iowa(IA), 52347
Telephone: 319-647-7724
Mobile: 641-863-6146
Email: fleta_hamme5@yahoo.com
Height: 6′ 1″ (186 centimeters)
Weight: 196.0 pounds (89.1 kilograms)
Hair: Color Brown
Blood Type: AB
Starsign(Tropical Zodiac): Leo
More about James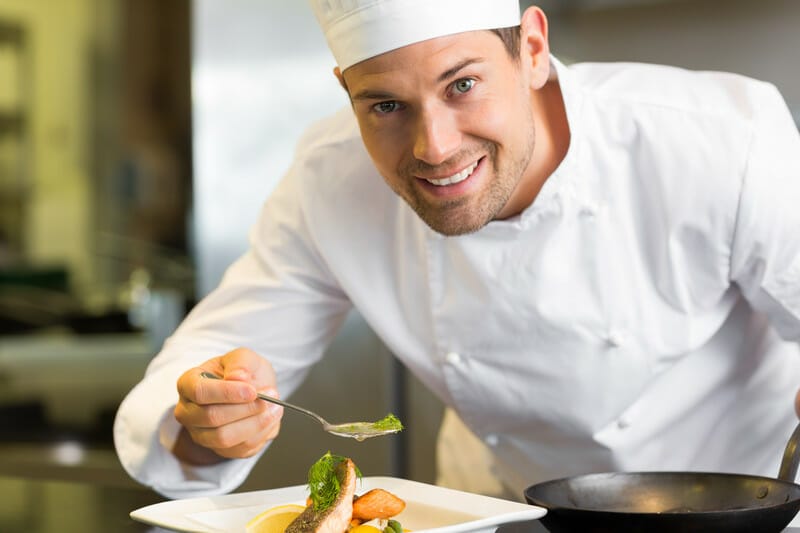 Meet James W Bobby , a skilled and creative male kitchen staff member. With a strong culinary background, he excels in various kitchen operations. Known for his precision under pressure, John brings efficiency and attention to detail to every dish. His creativity shines through in innovative flavor combinations and techniques. Dedicated and approachable, he fosters a positive teamwork environment. James's passion for cooking and commitment to excellence make him a valuable asset to any culinary team.
BASIC INFORMATION 
Name: Kelly J Atkinson
Gender: female
Race: White
Birthday: 7/31/1989
Street: 33 Burke Street
City, State, Zip: Quincy, Massachusetts(MA), 02169
Telephone: 781-240-1942
Mobile: 617-653-6827
 Email:tabinapnfnx65@gmail.com
Height: 5′ 6″ (167 centimeters)
Weight: 105.6 pounds (47.9 kilograms)
Hair Color: Brown
Blood Type: B
Starsign(Tropical Zodiac): Leo
More about Kelly
Kelly J Atkinson is a talented and dedicated female commis chef with a strong culinary background spanning over a decade. Her skills extend beyond the kitchen, as she has also spent more than 10 years excelling in the household appliances industry. With meticulous attention to detail, she elevates kitchen operations and brings creativity to traditional recipes. Kelly's ability to harmoniously blend flavors and textures showcases her profound understanding of culinary arts. She fosters a collaborative environment, encouraging the exchange of ideas, and serves as an inspiration to her peers. Her passion and commitment make her an invaluable asset in any kitchen team, providing mentorship and guidance. Kelly's culinary prowess, paired with her discipline and leadership, cements her as a beacon of inspiration. Her dishes not only satisfy taste buds but also stimulate the senses in innovative ways. In the dynamic world of culinary arts, Kelly J Atkinson shines as both a culinary virtuoso and a respected mentor.