"Welcome to 'food and meal', a passionate endeavor of the dedicated staff from HANA HOTEL TRAVEL COMPANY LIMITED . Our love for cooking, gastronomy, homemaking, appliance reviews, and kitchenware transcends the confines of our day-to-day jobs. With a fervor for the culinary arts and a keen sense for quality in household items, we've established this website. Here, we proudly share our cherished recipes and provide honest assessments of various kitchen tools and gadgets. Whether you're a seasoned chef or a home cook just starting out, our insights and tips are here to inspire and guide you. Dive into our world and savor the flavors we bring to the table!"
About Food And Meal
Food and meal was founded by Johnson W Andrew, a wonderful chef. With an illustrious career spanning over 20 years, Chef Jonhson has honed his skills in some of the most prestigious kitchens around the globe. His journey has taken him from the bustling streets of Paris to the vibrant markets of Tokyo, allowing him to immerse himself in a diverse range of culinary traditions and techniques.
In 2015, he decided to comeback to his hometown to start up the business: Food and meal restaurant . And in 2018, Chef Johnson cooperated to Mr. Le Anh Tai ( founder of Hanami Hotel Da Nang, Viet Nam) in order to open the 2nd Food and meal restaurant on the 8th floor at Hanami Hotel Danang.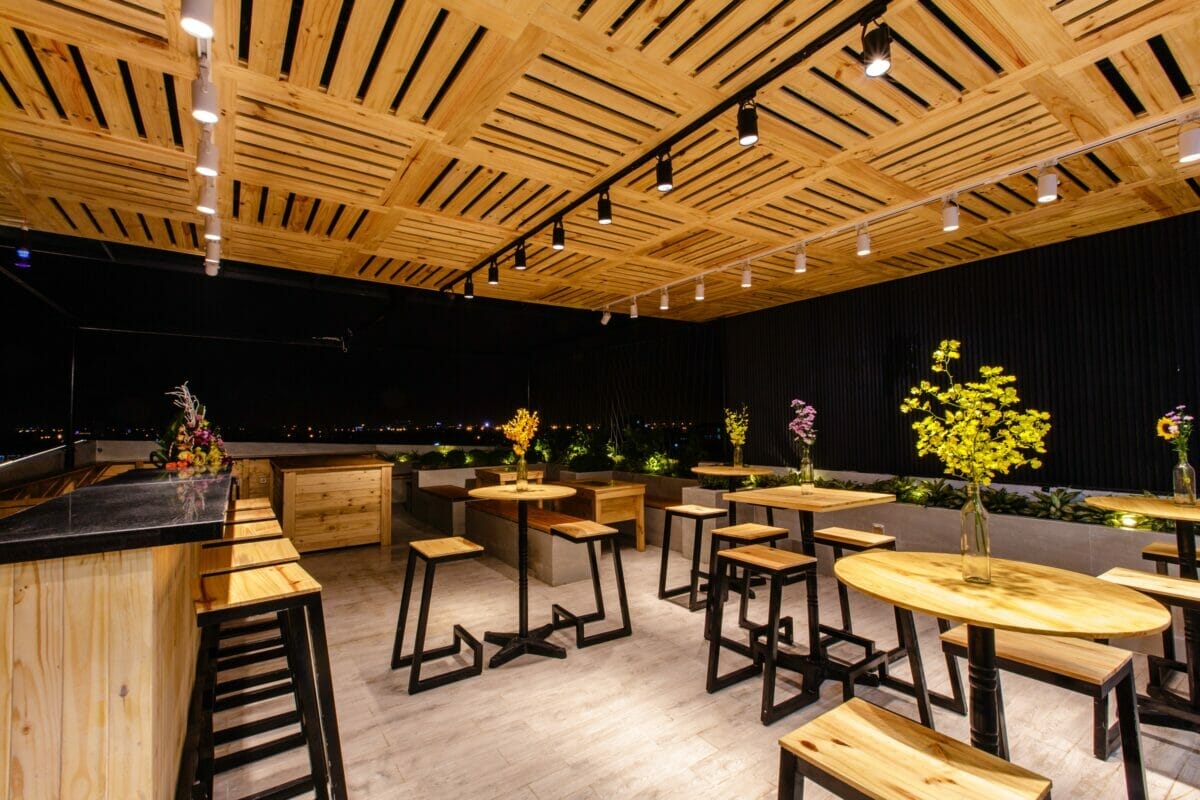 Food And Meal's Kitchen and Restaurant Supplies Service
Renowned for its excellence in hotel supply services, HANA HOTEL TRAVEL COMPANY LIMITED has taken a strategic step forward. Through the acquisition of Food And Meal restaurant, the company has diversified its portfolio, venturing into the realm of kitchen and restaurant supplies.
Building upon its established reputation, Our company has seamlessly expanded its offerings to encompass a comprehensive range of products. From essential kitchen tools to restaurant-specific supplies, this new service addresses the intricate needs of culinary establishments.
By leveraging its expertise in the hospitality sector and combining it with the culinary industry's demands, Our company ensures that its Food And Meal Kitchen and Restaurant Supplies Service upholds the same level of quality, reliability, and customer satisfaction for which the company is renowned. This strategic expansion not only augments Our company's capabilities but also solidifies its commitment to serving its clients holistically across various aspects of the hospitality and culinary sectors.
What you can find on Food and Meal
For Food and Meal, You can find out every things relate to cooking, we can say about: 
Cooking Recipes: Dive into a world of culinary delight with our curated collection of dishes, suitable for both novices and seasoned chefs.
Recipe Collections: Discover an array of recipes tailored for various needs, from diets to diabetic-friendly options, and from weight gain menus to other specific requirements.
Appliance Reviews: Trust our expert opinions as we assess the best and the rest in kitchen and household gadgets, ensuring you make informed decisions.
Kitchen Hacks: Master your kitchen with our clever shortcuts and tips that promise to save time and enhance your cooking experience.
Health & Lifestyle Insights: Equip yourself with knowledge about well-being, as we delve into topics that revolve around a healthy life, both mentally and physically.
Travel Experiences: Journey with us through our travel tales, gleaning insights and tips from our adventures around the world.
The recipes shared on 'Food And Meal' are the culmination of relentless innovation in flavors across dishes served at our restaurant. The reviews on household appliances are based on the specialized knowledge of our company's staff, and have been tested multiple times.