For a quick dinner, try making these Grilled Teriyaki Chicken Wraps. The marinade for the chicken can be made up to two days in advance. Store the remaining filling in the fridge or freeze it for three to four days. You can also keep the filling in the refrigerator. This recipe is best enjoyed within a few days. Here are some great tips on how to make these delicious and healthy wraps.
Ah, the allure of grilled Teriyaki Chicken Wraps. It's one of those dishes that remind me why I fell in love with cooking. This isn't just a recipe; it's a testament to the art of cuisine. Trust me; your taste buds are in for an unforgettable experience.
Grilled Teriyaki Chicken Wraps Recipes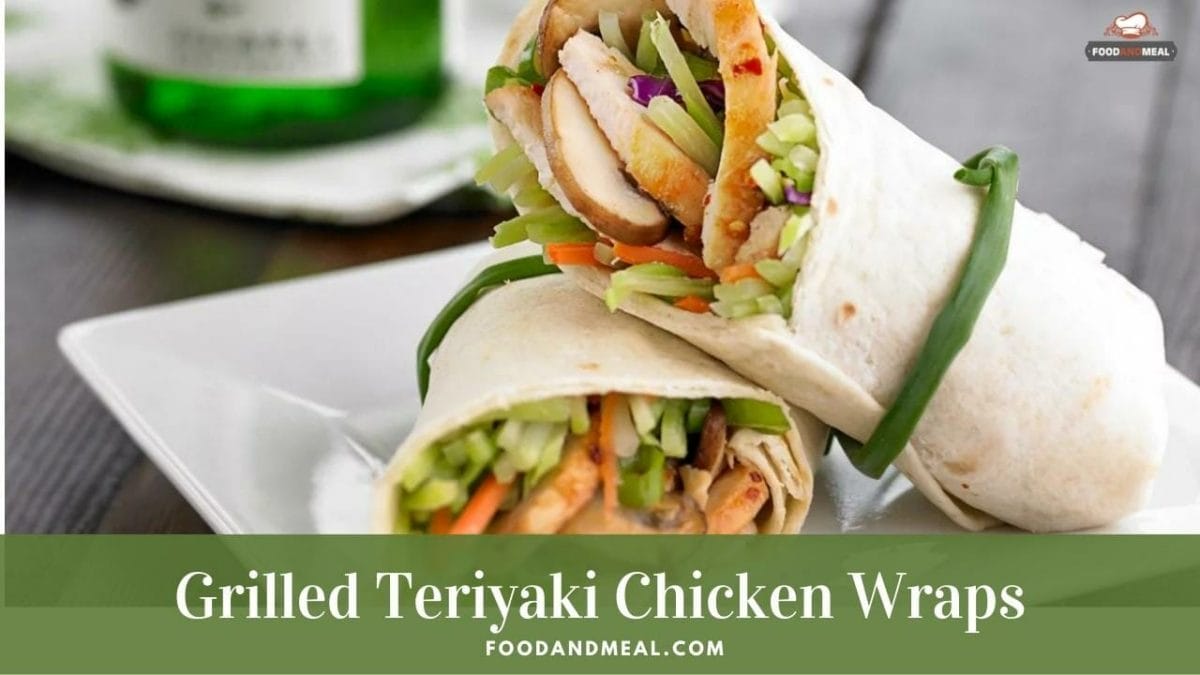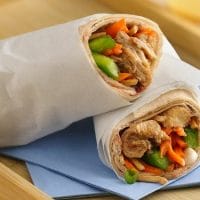 Equipment
Ingredients
Ingredients for the sauce:
Instructions
Preheat an outdoor grill to medium heat.

Place the chicken breasts onto the grill. Grill for 8 minutes on each side or until the chicken is cooked through.

In each of the wraps, add the cooked chicken, red onion slices, pineapple slices, lettuce, mayonnaise, tomato slices and sesame seeds.

Prepare the sauce. In a bowl, add in all of the ingredients for the sauce. Whisk until mixed. Pour into the wraps.

Serve immediately.
Notes
For an easy and delicious lunch, try grilling pineapple teriyaki chicken. These wraps are a delicious, quick meal for summer. It is a great option for a summer picnic, as it is fast and easy to prepare. You can use any type of lettuce to make the wraps. If you want to make them as a healthy and light meal, you can use collard greens or Swiss chard instead of lettuce.
Cooking is more than just a hobby; it's a form of art. Dive into this recipe and unleash your culinary prowess. Happy Cooking
Share by Email
Share on Facebook
Share on Twitter
Nutrition
Serving:
1
serving
|
Calories:
482
kcal
|
Carbohydrates:
44
g
|
Protein:
54
g
|
Fat:
10
g
|
Saturated Fat:
2
g
|
Polyunsaturated Fat:
2
g
|
Monounsaturated Fat:
3
g
|
Trans Fat:
1
g
|
Cholesterol:
145
mg
|
Sodium:
3268
mg
|
Potassium:
1162
mg
|
Fiber:
2
g
|
Sugar:
40
g
|
Vitamin A:
125
IU
|
Vitamin C:
14
mg
|
Calcium:
61
mg
|
Iron:
3
mg
© Food And Meal
This website provides approximate nutrition information for convenience and as a courtesy only. Nutrition data is gathered primarily from the Spoonacular Database, whenever available, or otherwise other online calculators.
Pin Recipe
Oven-Baked Teriyaki Chicken Wraps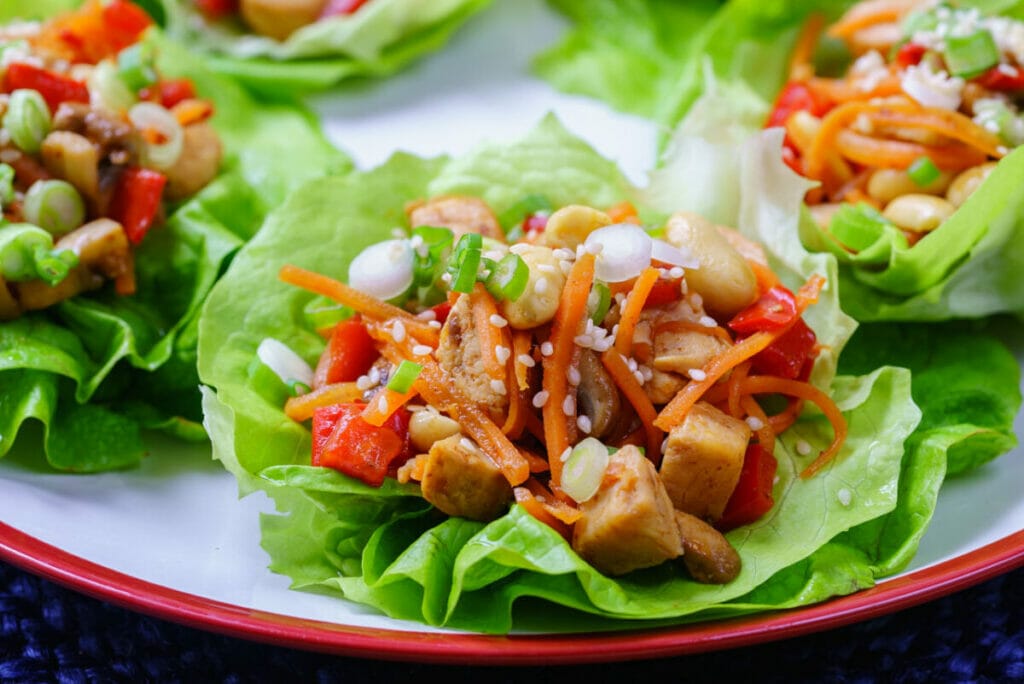 While grilling gives our beloved Teriyaki Chicken Wraps a unique smoky touch, oven-baking can also provide a fantastic depth of flavor, allowing the marinade to thoroughly seep into the chicken, resulting in a tender and juicy experience. Let's delve into this oven-baked version.
Ingredients:
Same as the original recipe (assuming you have a list already).
Method:
Preparation: Preheat your oven to 375°F (190°C). While it heats, prepare the chicken as mentioned in the original recipe – marinate it in the teriyaki sauce.
Line the Tray: On a baking tray, lay down a piece of parchment paper or aluminum foil. This not only makes cleanup a breeze but also ensures that your chicken cooks evenly without sticking.
Arrange: Once marinated, place the chicken pieces on the tray, ensuring they're spread out and not overlapping. This allows for even cooking.
Bake: Place the tray in the preheated oven and bake for about 20-25 minutes. The exact time will depend on the thickness of your chicken pieces. You'll know it's done when the chicken is no longer pink inside and has a slightly golden exterior.
Broil for Finish: For that extra golden touch and to mimic the grilled look, switch your oven to broil and let the chicken broil for an additional 2-3 minutes. Keep a close eye on it to ensure it doesn't burn.
Rest and Slice: Once baked, remove the chicken from the oven and let it rest for a few minutes. This ensures all those lovely juices are locked in. Slice the chicken into thin strips, ready to be wrapped.
Assemble the Wraps: Lay out your wrap, add a generous amount of the sliced oven-baked teriyaki chicken, throw in your preferred veggies, drizzle with some extra teriyaki sauce if desired, and roll it up.
Serve immediately with your favorite sides and enjoy this delightful oven-baked version of the Grilled Teriyaki Chicken Wraps. The oven not only ensures a thorough cook but also locks in that rich teriyaki flavor, making each bite truly irresistible.
Tips and Tricks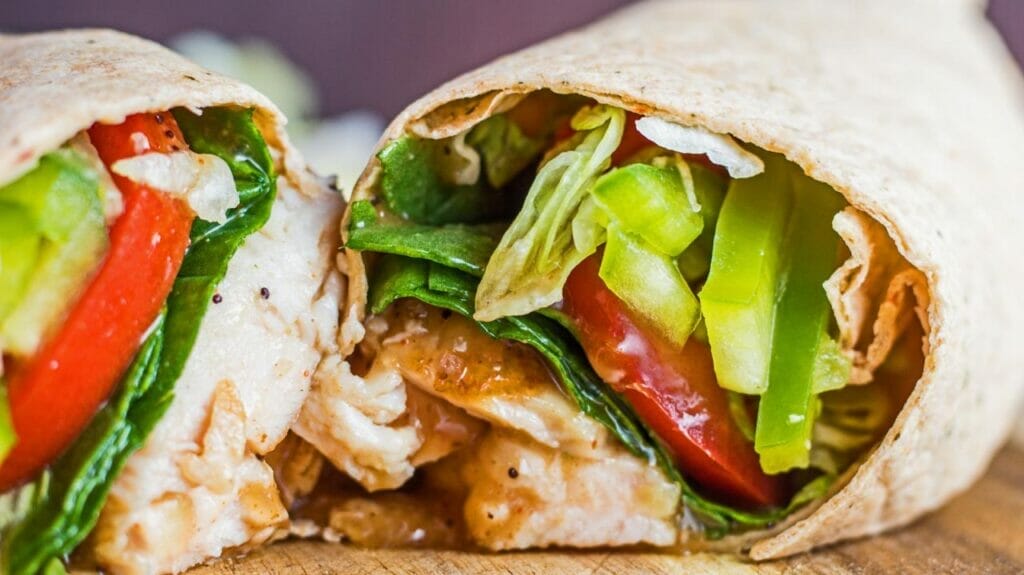 Serving Suggestions: Perfect Occasions and Pairings
When and for whom to serve this dish: Grilled Teriyaki Chicken Wraps shine in various scenarios, catering to different audiences:
Family Weeknight Dinner: Satisfy hungry tummies with a wholesome meal.
Outdoor Picnics: Portable and easy-to-eat wraps are picnic essentials.
Casual Entertaining: Impress friends with a dish that's elegant yet approachable.
Lunchbox Delight: Pack these wraps for a lunch that beats the ordinary.
Recommend sides, garnishes, and beverages: Enhance your culinary creation with thoughtfully chosen accompaniments:
Side Options: Steamed jasmine rice or an Asian slaw add depth and variety.
Garnishes: A sprinkle of toasted sesame seeds and green onions adds visual appeal.
Beverage Pairings: Green tea or a fruity mocktail harmonize with the teriyaki flavors.
Suggest different ways to serve: Customize the presentation of your Grilled Teriyaki Chicken Wraps for diverse occasions:
Wrap Bar: Let guests assemble their wraps with an array of fillings and sauces.
Platter Presentation: Arrange wraps on a platter for an enticing spread.
Individual Plating: Plate wraps individually for a restaurant-worthy touch.
Cooking Tips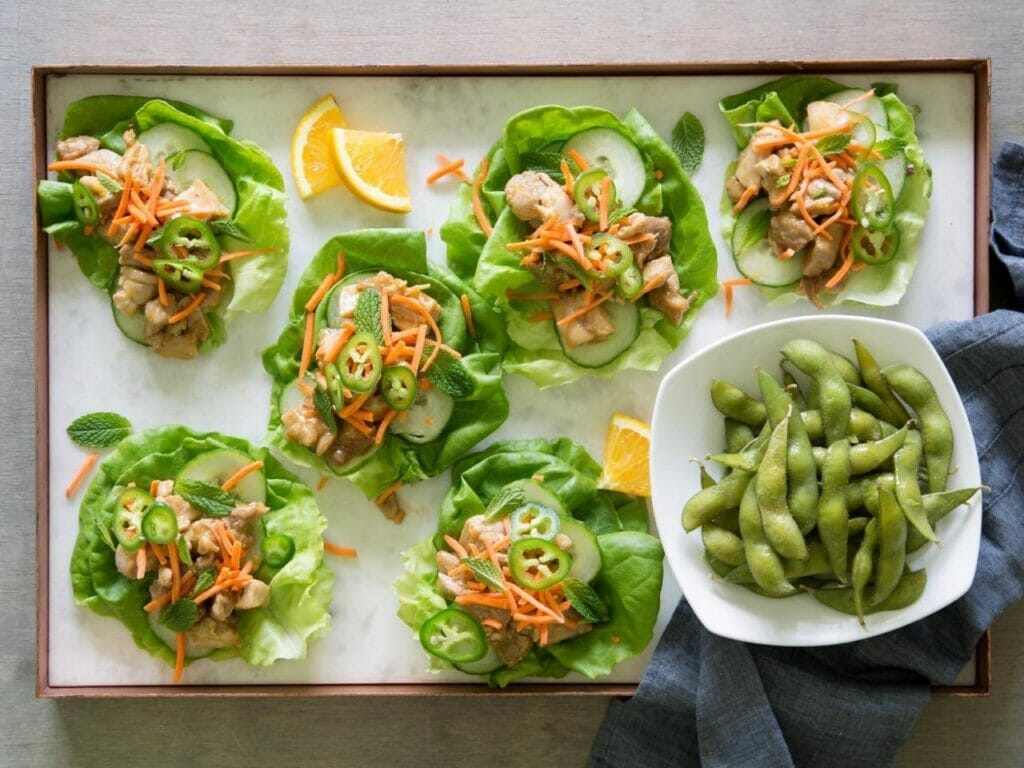 The Marinade Mastery:
While it's tempting to rush, giving your chicken ample time to marinate (preferably overnight) truly elevates its taste.
Avoid Overcrowding:
When placing chicken on the baking tray, ensure pieces don't overlap. Overcrowding can lead to uneven cooking and less crispy results.
Temperature Check:
Using a meat thermometer can be a lifesaver. Aim for an internal temperature of 165°F (74°C) to ensure your chicken is perfectly cooked and safe to eat.
Common Mistakes:
Avoid using a very thick teriyaki sauce for marination. It can burn quickly under the broiler. Instead, opt for a slightly runny consistency, saving the thicker sauce for drizzling over the final dish.
FAQs: Your Curiosities Answered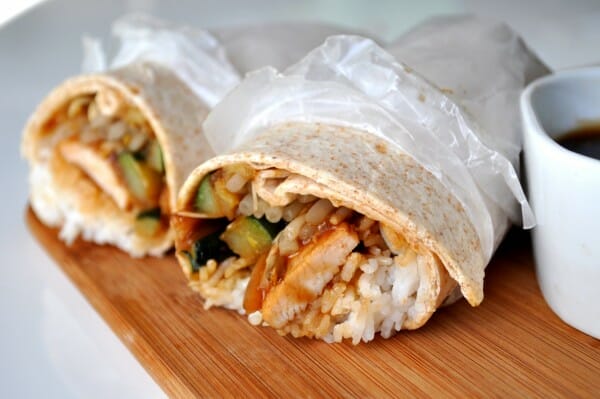 Answering common questions to ensure success: Curiosity fuels culinary growth. I'm here to tackle common queries surrounding Grilled Teriyaki Chicken Wraps:
Can I Use Store-Bought Teriyaki Sauce? Yes, absolutely! Opt for a high-quality sauce or personalize it by adding garlic, ginger, or honey. If you're looking for another layer of authenticity, try using a teriyaki sauce made with traditional methods, similar to those crafted using a rice cooker from Japan.
What's the Best Way to Store Leftovers? Store chicken, veggies, and wraps separately in airtight containers in the fridge. Gently reheat the chicken to maintain its tenderness.
Can I Grill Indoors? Certainly! Utilize a stovetop grill pan, but ensure good ventilation due to potential smoke.
Can I Substitute Chicken with Tofu? Of course! Marinate and cook tofu similarly, achieving a delightful vegetarian version.
Can I Prep Wraps in Advance? Absolutely. Prepare individual components ahead and assemble just before serving to preserve freshness.
Note: Your culinary journey doesn't end with these FAQs. Embrace experimentation and culinary exploration to create a unique Grilled Teriyaki Chicken Wraps experience. Bon appétit!
Affiliate DisclaimerAbout The Author
As an affiliate, we may earn a commission from qualifying purchases. We get commissions for purchases made through links on this website from Amazon and other third parties.