Welcome, fellow foodies, to a world of creamy indulgence! I've always believed that a well-crafted dressing has the ability to elevate dishes from ordinary to extraordinary. That's why I'm thrilled to introduce you to my favorite – the Tahini Dressing by blender.
With its velvety texture and nutty undertones, this dressing has the power to turn every bite into a symphony of flavors. Let's dive into the world of tahini and discover the magic it brings to your plate.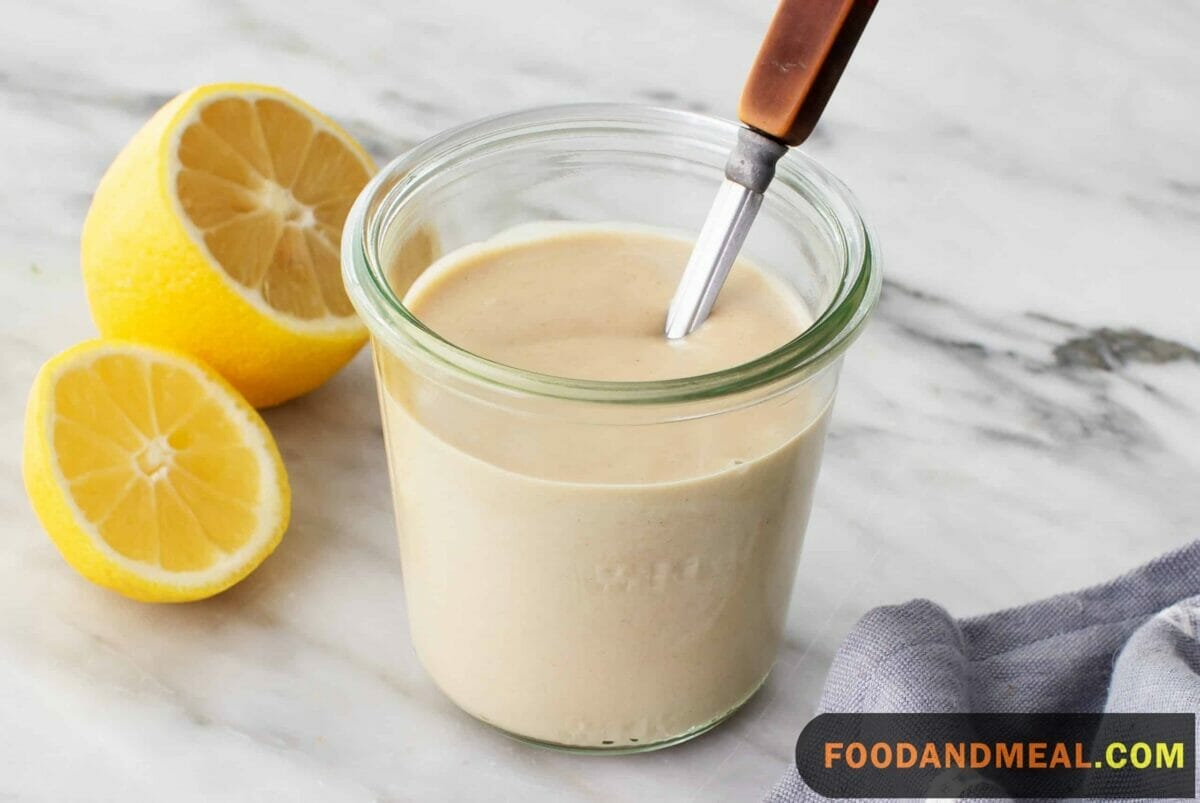 Tahini Dressing Recipe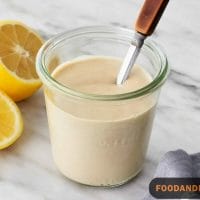 Instructions
Add all ingredients into the blender container. Secure the lid.

Start the blending at low speed, then quickly increase to highest speed and blend for 1 minute or until smooth.
Notes
Creamy Goodness: The secret behind the lusciousness of this dressing is the creamy tahini. Make sure to use high-quality tahini for the best results. Its rich texture adds a velvety touch that will keep you coming back for more.
Balancing Act: Balancing flavors is crucial. Adjust the amount of lemon juice and garlic to your taste preference. A subtle tang and a hint of garlic are what we're aiming for.
Consistency Matters: Achieving the perfect consistency is easy with a whisk or blender. Whisking by hand results in a slightly chunkier texture, while blending creates a smoother finish. It's all about personal preference.
Share by Email
Share on Facebook
Share on Twitter
Nutrition
Calories:
94
kcal
|
Carbohydrates:
4
g
|
Protein:
2.8
g
|
Fat:
8.2
g
|
Sugar:
0.3
g
© Food And Meal
This website provides approximate nutrition information for convenience and as a courtesy only. Nutrition data is gathered primarily from the Spoonacular Database, whenever available, or otherwise other online calculators.
Cooking Tips: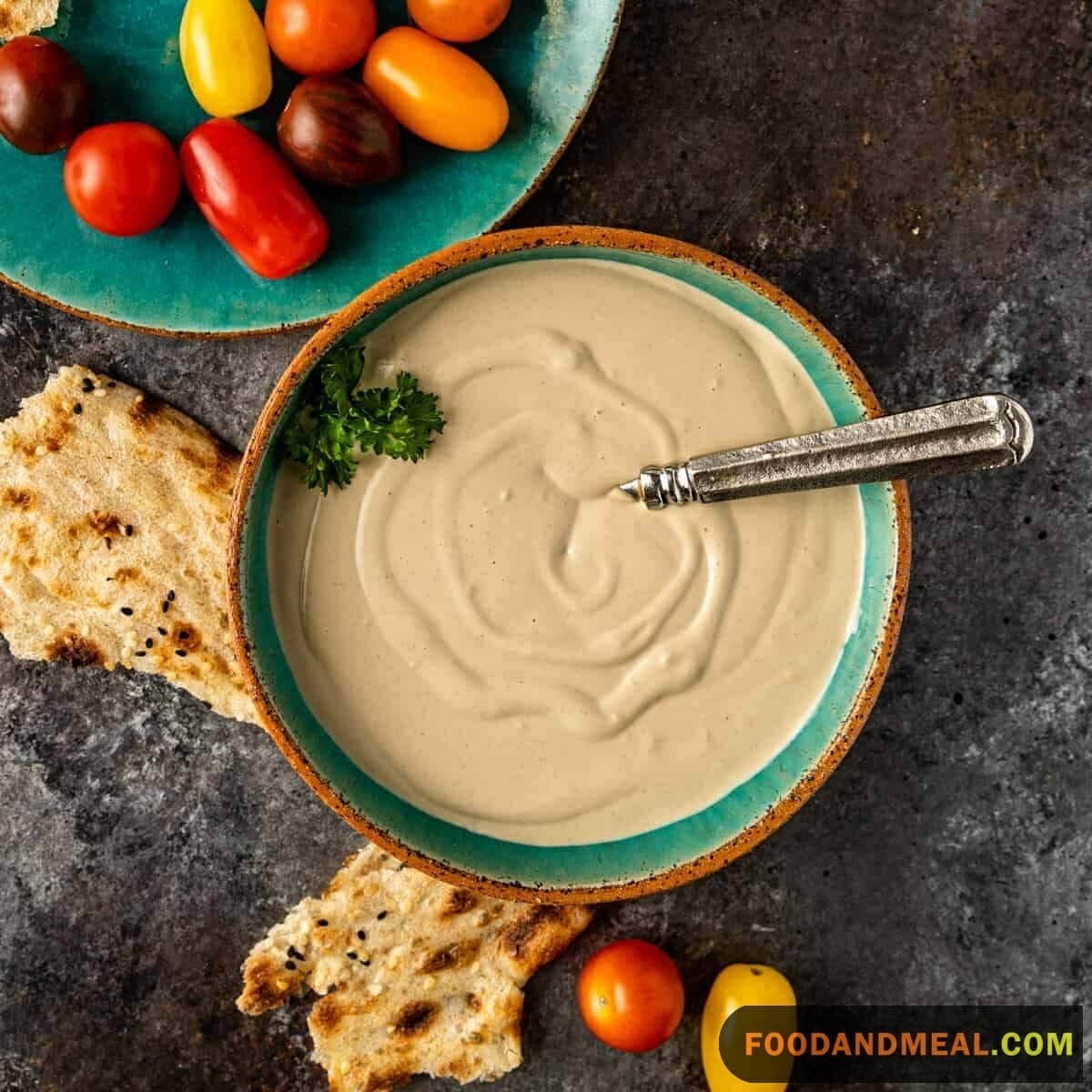 When it comes to crafting the Delicious Tahini Dressing, a touch of expertise goes a long way. Let's dive into some essential tips that'll make your culinary journey smoother and your dressing truly exceptional.
Offer Tips and Tricks:
To achieve the best results, start by whisking the tahini before measuring. This ensures a consistent texture and prevents separation.
For an extra layer of flavor, toast the sesame seeds before making the tahini. Also, gradually add water while blending to control the thickness and creaminess of the dressing.
Share Insights on Common Mistakes to Avoid:
One common mistake is using cold ingredients straight from the fridge. Allow the tahini to come to room temperature, as this prevents the dressing from becoming too thick.
Additionally, avoid over-blending, which can lead to a bitter taste. Lastly, be cautious with lemon juice – adding too much can overpower the dressing's subtlety.
Serving Suggestions: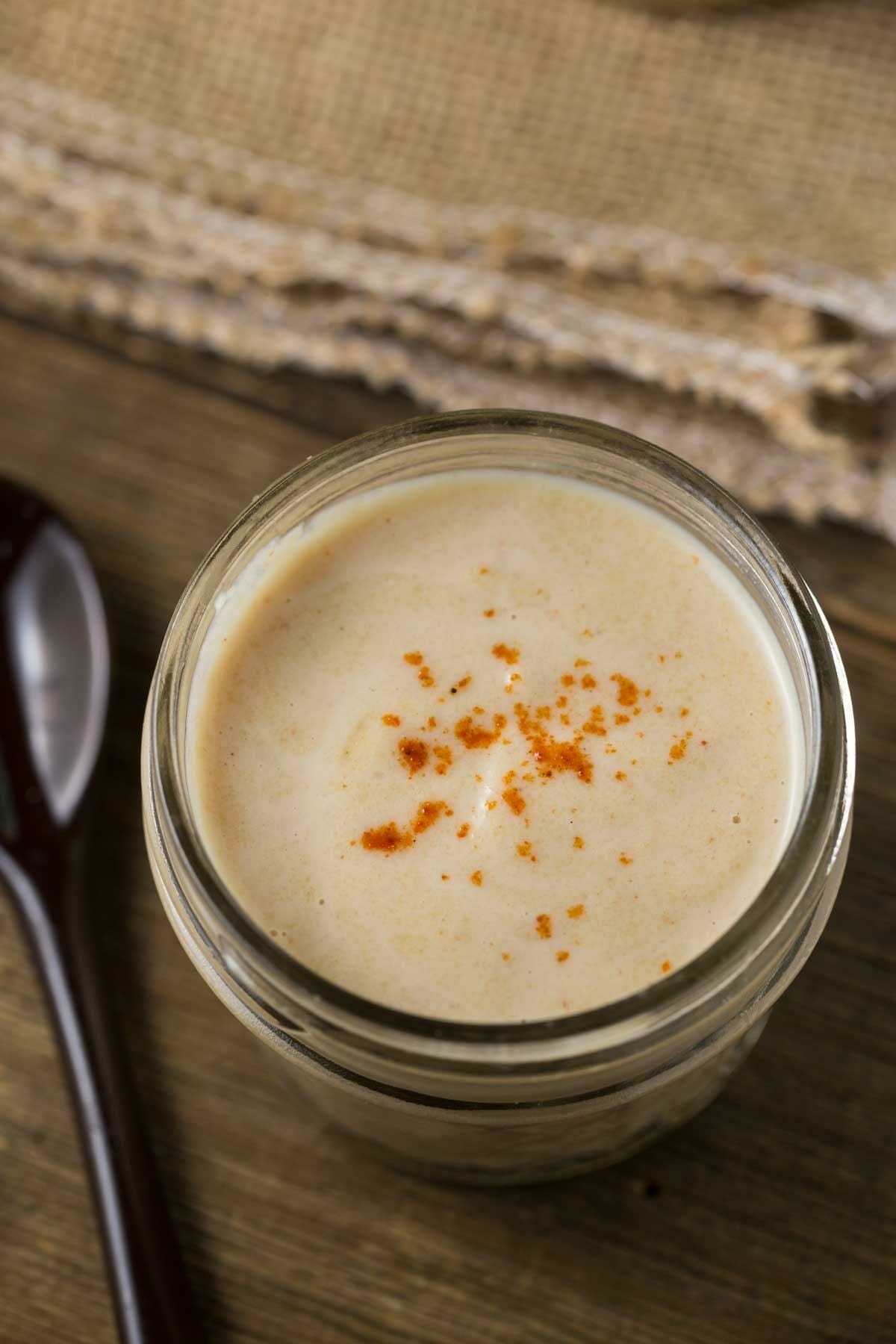 The Delicious Tahini Dressing is a versatile gem that can elevate a range of dishes, making it a must-have for every kitchen.
When to Use: This dressing is perfect for gatherings, casual lunches, or elegant dinners. Its creamy texture and nutty flavor appeal to a broad audience, making it an excellent choice for both seasoned foodies and those new to tahini.
Recommended Sides and Garnishes: Pair it with a fresh quinoa and chickpea salad for a hearty and wholesome meal. Add roasted vegetables like cauliflower or Brussels sprouts for an earthy touch. Garnish with a sprinkle of chopped fresh herbs or toasted sesame seeds to enhance the flavors.
Complementary Beverages: Serve the dish alongside a crisp white wine or a refreshing mint-infused iced tea. These beverages complement the dressing's richness and add a touch of sophistication to your meal.
Different Ways to Serve: Beyond salads, drizzle it over roasted sweet potatoes, grilled chicken, or falafel wraps. Use it as a dip for raw veggies or pita bread, adding a burst of creaminess to every bite.
FAQs:
Q1: Can I use store-bought tahini?
Absolutely! While homemade tahini adds a personal touch, store-bought tahini works perfectly fine.
Q2: Can I make this dressing in advance?
Definitely. Prepare it in advance and store it in the refrigerator in an airtight container for up to a week. Give it a good shake before using.
Q3: Can I adjust the consistency of the dressing?
Yes, you can. Add more water for a thinner consistency or less for a thicker, creamier texture.
Q4: Is tahini high in calories?
Tahini is nutrient-rich but also calorie-dense due to its healthy fat content. Use it in moderation for a balanced approach.
Q5: How do I store leftovers?
Leftover dressing can be stored in the refrigerator. If it thickens, simply whisk in a touch of water to restore the desired consistency.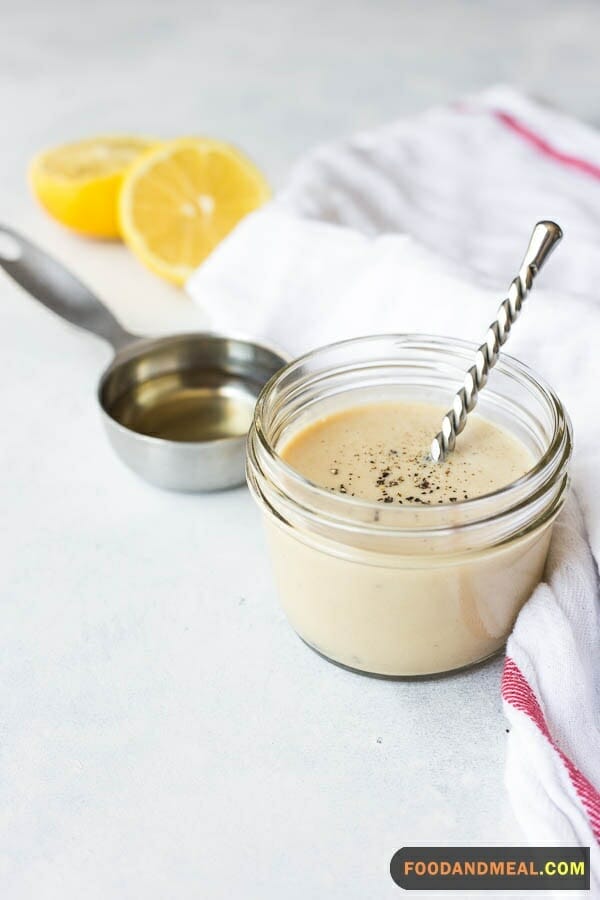 Incorporating the Perfect Tahini Dressing into your culinary repertoire is a decision you won't regret. Its creamy texture, nutty undertones, and versatility make it a valuable addition to countless dishes.
Embrace experimentation and allow your creativity to guide you as you explore the many ways this dressing can enrich your meals. Let the magic of tahini unfold in your kitchen, and remember – the art of cooking is all about discovering flavors that resonate with your taste buds.
I'm Yukiko, a Food & Lifestyle blogger and marketing professional at Hana Hotel Travel Company, focused on Food And Meal restaurants. I love cooking, with a special affection for baking, and photography. My blog offers healthy, diverse recipes and captures the beauty of culinary arts, aiming to inspire a balanced lifestyle and connect food enthusiasts globally.
Affiliate DisclaimerAbout The Content
As an affiliate, we may earn a commission from qualifying purchases. We get commissions for purchases made through links on this website from Amazon and other third parties.