Greetings, fellow taste adventurers! Prepare to be swept away by a gustatory symphony that celebrates the art of fine dining. Our star of the day? The sublime Honey Mustard Dressing – a blend of honey's natural sweetness and mustard's zesty punch. Get ready to infuse your meals with a touch of elegance and a burst of flavor that only a homemade dressing can provide.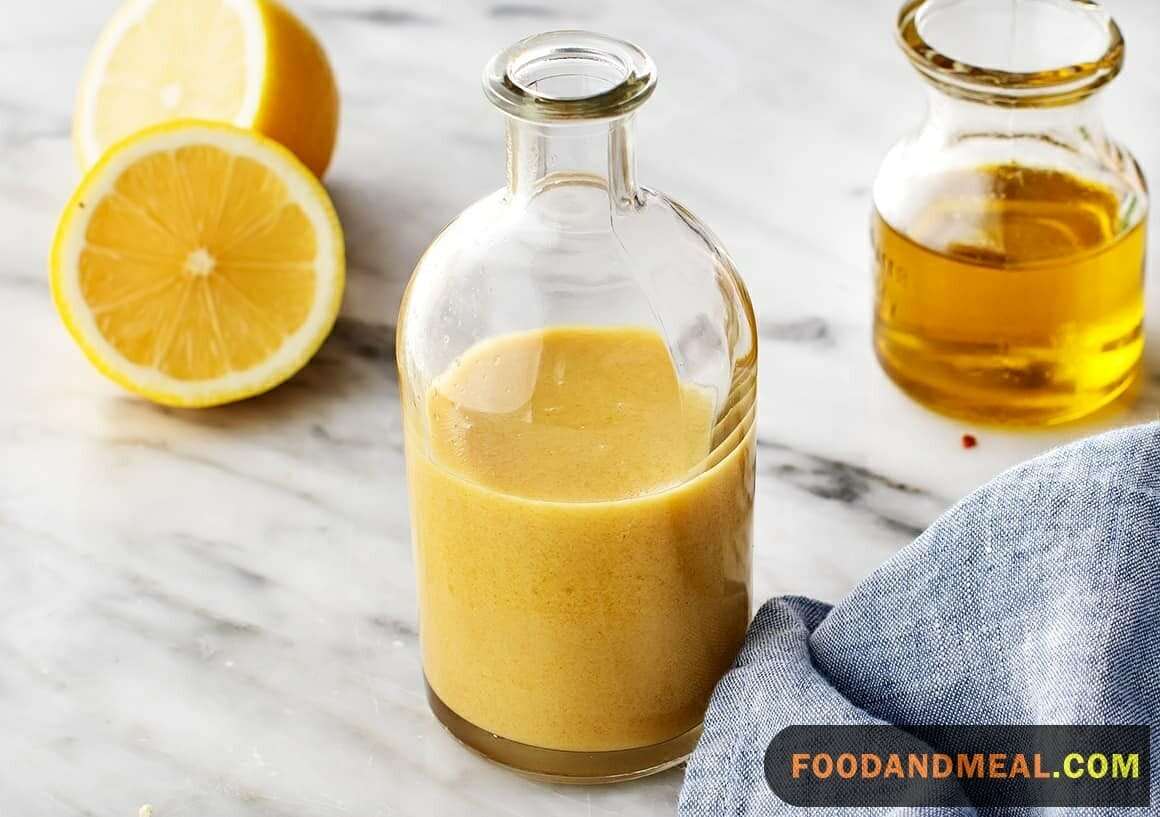 Honey Mustard Dressing Recipe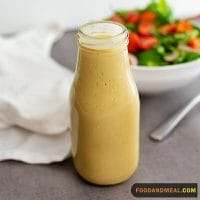 Blending Honey Mustard Dressing
The magic of the Honey Mustard Dressing lies not just in its sumptuous taste, but in its ability to elevate your meals into extraordinary experiences.
Print
Add to Collection
Go to Collections
Instructions
Add all ingredients into the blender container. Secure the lid.

Start the blending at low speed, then quickly increase to highest speed and blend for 1 minute or until smooth.
Notes
Note 1: Elevate Your Ingredients: Using high-quality honey and whole grain mustard will make a world of difference in the final result. The depth of flavor and complexity these ingredients bring is unmatched. Note 2: Customizable Creaminess: Adjust the creaminess to your liking by varying the ratio of Greek yogurt and mayonnaise. A bit more yogurt for a lighter option or an extra dollop of mayonnaise for indulgence – it's all up to you! Note 3: Beyond Salads: Don't limit this dressing to just salads! Try it as a dip for chicken tenders, a glaze for roasted vegetables, or even as a drizzle over charcuterie boards. Let your culinary imagination run wild!
Share by Email
Share on Facebook
Share on Twitter
Nutrition
Serving:
1
Serving
|
Calories:
205
kcal
|
Carbohydrates:
10.3
g
|
Protein:
0.4
g
|
Fat:
19.2
g
|
Sugar:
9
g
© Food And Meal
This website provides approximate nutrition information for convenience and as a courtesy only. Nutrition data is gathered primarily from the Spoonacular Database, whenever available, or otherwise other online calculators.
Cooking Tips: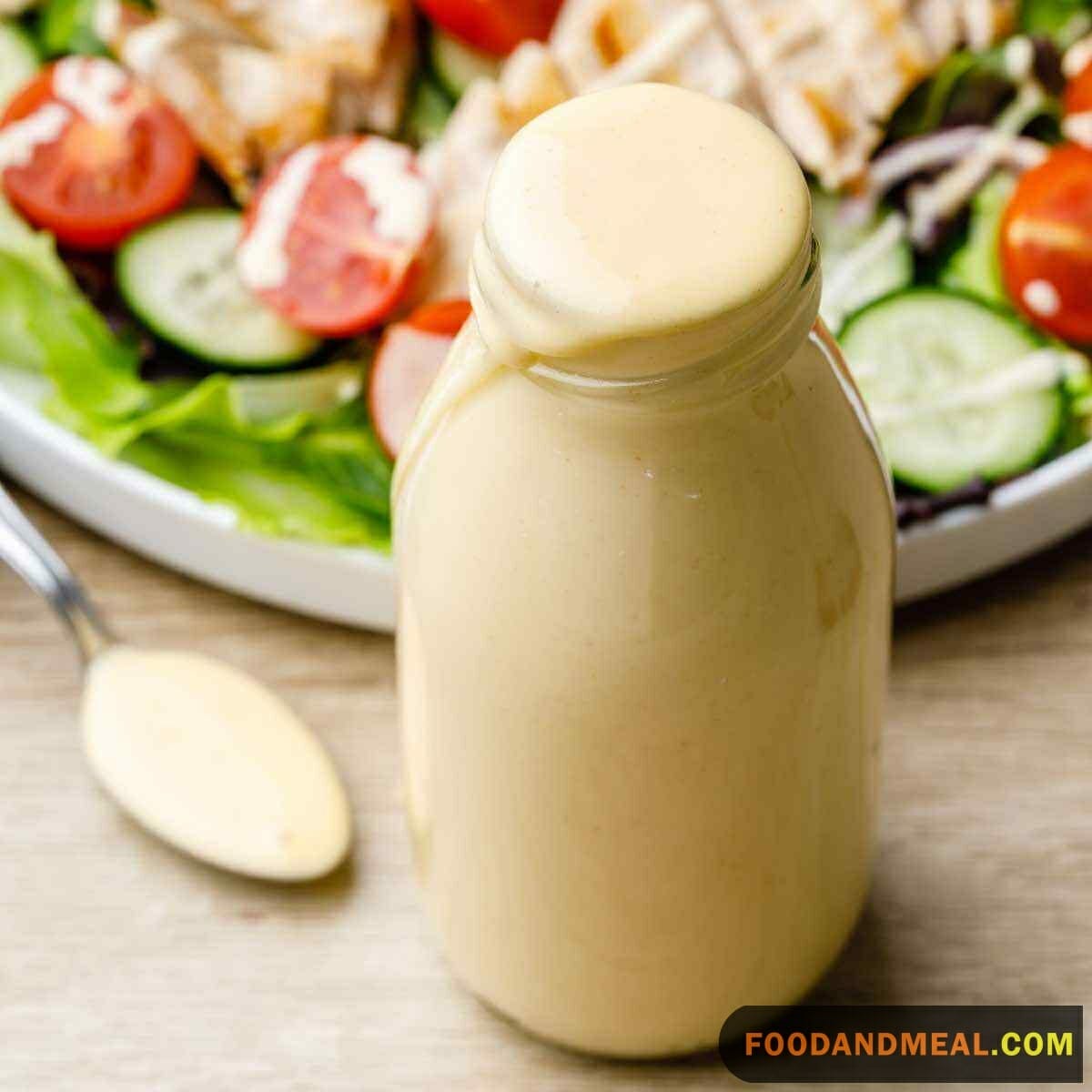 Welcome to the cooking tips section, where I'm excited to share some expert insights to ensure your Honey Mustard Dressing turns out absolutely divine.
Quality Ingredients Matter: Opt for the finest honey and whole-grain mustard you can find. Their exceptional flavors will shine through in the final result.
Embrace Creaminess Control: To achieve your preferred level of creaminess, play with the ratio of Greek yogurt and mayonnaise. More yogurt for a lighter touch or extra mayo for a richer flavor – it's your culinary canvas.
Whisk with Precision: Whisking is key to achieving a velvety texture. Take your time and whisk until the mixture is smooth and well combined.
Chill for Flavor Fusion: Allow the dressing to chill in the refrigerator for at least an hour before serving. This grants the flavors a chance to meld and create a harmonious taste profile.
Taste, Adjust, Repeat: Before serving, give your dressing a taste and adjust the sweetness or tanginess to your liking. Remember, your palate is the ultimate guide.
Serving Suggestions Blending honey mustard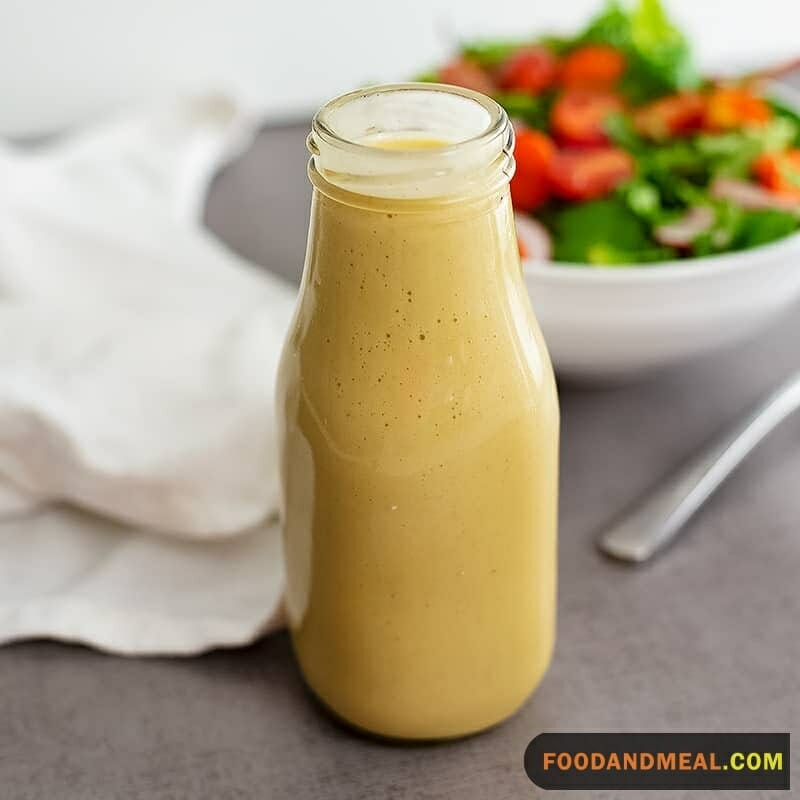 Now, let's dive into serving suggestions for this delightful Honey Mustard Dressing. Its versatility knows no bounds, and I'm here to help you make the most of it.
Perfect for All Occasions: This dressing is your versatile companion for everything from casual family dinners to elegant gatherings. Its balanced flavors complement a variety of dishes.
Salad Sensation: Drizzle over mixed greens, grilled chicken, and fresh berries for a salad that bursts with color and flavor. It's perfect for health-conscious diners and those who appreciate a gourmet touch.
Sandwiches and Wraps: Elevate your sandwiches and wraps with a generous smear of this dressing. Its creamy texture adds a delightful contrast to the crunch of veggies and the tenderness of proteins.
Dipping Delight: Use it as a dipping sauce for chicken tenders, pretzel bites, or even crispy sweet potato fries. Your guests will be coming back for seconds and thirds!
Charcuterie Charm: Take your charcuterie board to the next level by placing a small bowl of Honey Mustard Dressing alongside a selection of cheeses, cured meats, and fruits. It's a sophisticated addition that enhances the entire spread.
Beverage Pairing: For a refreshing pairing, serve this dressing with iced herbal tea, sparkling water infused with citrus, or a light white wine. The dressing's subtle sweetness harmonizes with these beverages.
FAQs (Frequently Asked Questions)
Q1: Can I Make This Dressing Ahead of Time?
Absolutely! In fact, allowing the dressing to chill in the refrigerator for a few hours or overnight actually enhances its flavors. Just give it a good whisk before serving.
Q2: How Long Does the Dressing Last?
Stored in an airtight container in the refrigerator, this dressing can last for up to one week. Make sure to give it a good shake or whisk before using, as separation is natural.
Q3: Is This Dressing Suitable for Vegans?
While the recipe as written isn't vegan due to the use of Greek yogurt and mayonnaise, you can certainly explore plant-based alternatives like vegan yogurt and mayo to create a vegan-friendly version.
Q4: Can I Adjust the Sweetness and Tanginess?
Absolutely! Tasting is the key. Feel free to adjust the honey and mustard ratios to achieve your desired balance of sweet and tangy flavors.
Q5: How Should I Store Leftovers?
Pop any leftover dressing into an airtight container and store it in the refrigerator. Just remember to give it a good shake or whisk before using again, as the ingredients might naturally separate.
With these tips, suggestions, and answers, you're all set to embark on a culinary journey with our Honey Mustard Dressing. From dressing up salads to enhancing a charcuterie spread, this recipe is your ticket to gastronomic delight.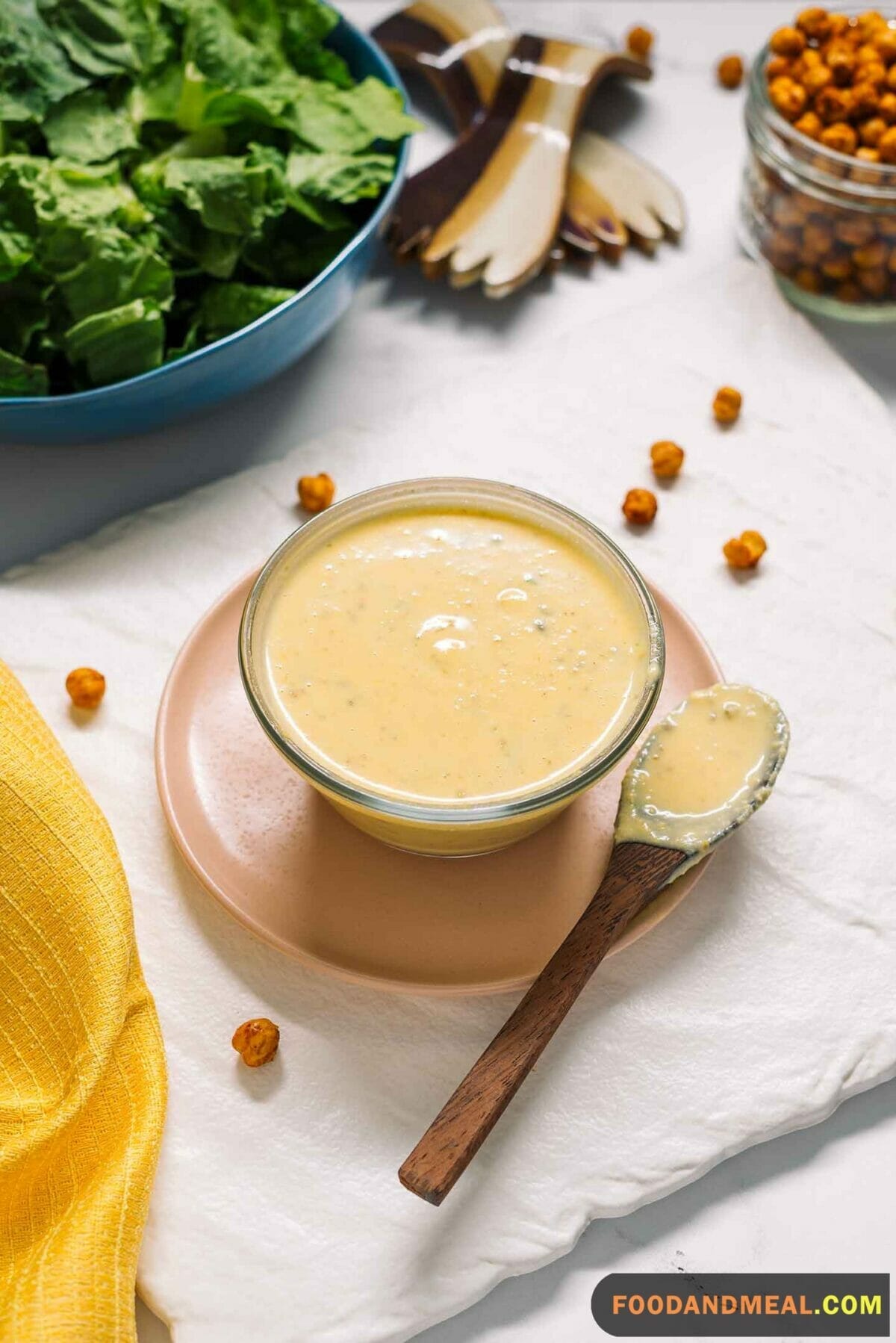 Ready to transform your meals into gourmet experiences? Embark on this journey of flavors by crafting your own batch of honey mustard dressing recipes. From salads to savory bites, this dressing is your key to culinary enchantment. Let's dive into the recipe and make every dish a masterpiece!
I'm Yukiko, a Food & Lifestyle blogger and marketing professional at Hana Hotel Travel Company, focused on Food And Meal restaurants. I love cooking, with a special affection for baking, and photography. My blog offers healthy, diverse recipes and captures the beauty of culinary arts, aiming to inspire a balanced lifestyle and connect food enthusiasts globally.
Affiliate DisclaimerAbout The Content
As an affiliate, we may earn a commission from qualifying purchases. We get commissions for purchases made through links on this website from Amazon and other third parties.