Hello, fellow food enthusiasts! It's JaimeInez from Food and Meal, back with another culinary adventure. Today, we're heading to the beautiful province of Sorsogon in the Philippines to explore a local seafood delicacy – Sorsogon Baluko.
Imagine this: you're sitting on a beach in Sorsogon, the gentle waves lapping at your feet. A plate is placed before you, filled with a vibrant, enticing dish that instantly makes your mouth water. This is Sorsogon's Baluko, a dish that perfectly encapsulates the rich marine biodiversity of the region.
Sorsogon Baluko Recipe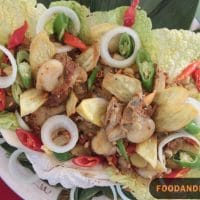 Sorsogon Baluko
Apribada Festival of Donsol, Sorsogon (4th week of January). This week long celebration commemorates the start of the whale shark season. As such, it is meant as a thanksgiving feast for the prosperity and bountiful harvest that the town enjoys the entire year. The highlight of the event is the building of a butanding or whale shark replica.
Print
Add to Collection
Go to Collections
Equipment
Ingredients
15

pcs

baluko

cleaned, shucked, and cut into cubes

2

cups

winged beans

trimmed and sliced

1/2

cup

onions

chopped

2

tbsp

ginger

sliced

2

cloves

garlic

minced

5

pcs

green chilies

sliced

2

cups

coconut milk

1

cup

coconut cream
Instructions
Heat coconut milk together with ginger, garlic, and onions in a pan over medium fire.

Stir in baluko and simmer for about 15 minutes.

Add winged beans and cook for about 5 minutes.

Whisk in coconut cream, season with salt and pepper, and cook for another 10 or 15 minutes.

Serve with rice.
Notes
Baluko is a sea shell. It's a delicacy in Sorsogon and is cooked mostly in
coconut cream, just like most of the Bicolano dishes. Although the cleaning
process can be painstaking, it's worth all the effort because this is quite a
treat. Cook it with some winged beans for added texture and health benefits.
Share by Email
Share on Facebook
Share on Twitter
Nutrition
Calories:
731
kcal
|
Carbohydrates:
91
g
|
Protein:
16
g
|
Fat:
38
g
|
Saturated Fat:
33
g
|
Polyunsaturated Fat:
0.5
g
|
Monounsaturated Fat:
1
g
|
Sodium:
99
mg
|
Potassium:
992
mg
|
Fiber:
3
g
|
Sugar:
50
g
|
Vitamin A:
1
IU
|
Vitamin C:
3
mg
|
Calcium:
64
mg
|
Iron:
6
mg
© Food And Meal
This website provides approximate nutrition information for convenience and as a courtesy only. Nutrition data is gathered primarily from the Spoonacular Database, whenever available, or otherwise other online calculators.
Cooking Sorsogon's Baluko with a Pressure Cooker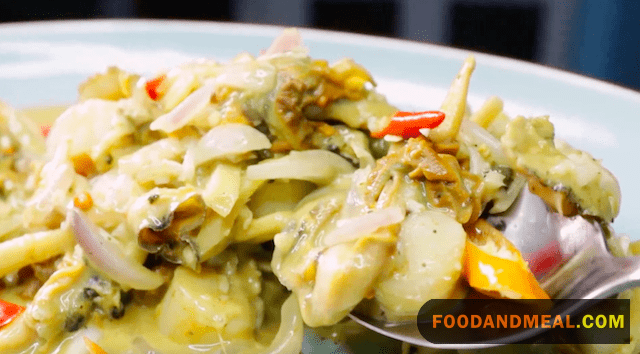 If you're a fan of convenience and efficiency like me, you'll be happy to know that you can cook Sorsogon's Baluko using a pressure cooker.
Prepare Your Ingredients Start by cleaning your sea snails thoroughly. Then, prepare your coconut milk and spices.
Pressure Cook Add your sea snails, coconut milk, and spices to the pressure cooker. Set it on high and cook for about 15 minutes.
Serve and Enjoy! Once the pressure is released, check the seasoning and adjust if necessary. Then, serve your Baluko with your choice of side and enjoy!
Cooking Sorsogon's Baluko in a pressure cooker not only saves time but also locks in the flavors beautifully. It's a great example of how traditional dishes can adapt to modern cooking methods. So go ahead, give it a try!
Tips for making Sorsogon Baluko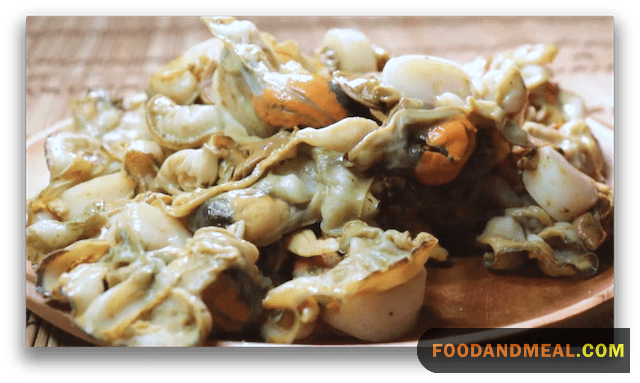 Baluko is more than just a dish; it's a celebration of Sorsogon's coastal culture and traditions. It's a type of sea snail, cooked in a flavorful broth of coconut milk and local spices. It's the kind of meal that connects you to the sea, making you feel one with nature.
Cooking Tips for Sorsogon Baluko
Tip 1: Freshness is Key
When preparing Baluko, always opt for fresh sea snails. The fresher they are, the better your dish will taste.
Tip 2: Take Your Time
Baluko is a dish that benefits from slow cooking. Allow your stew to simmer gently until the flavors meld together beautifully.
Tip 3: Balance Your Flavors
The flavor of Baluko comes from a balance of salty, sweet, and spicy. Feel free to adjust the seasonings to suit your taste.
Serving Suggestions for Sorsogon Baluko
Baluko is traditionally served with steamed rice. But if you're like me and love to experiment, try serving it with garlic fried rice for an extra flavor kick. And for a truly Sorsogon experience, pair it with a glass of cold calamansi juice!
FAQs about Sorsogon's Baluko
Can I use other types of sea snails for Baluko? Yes, you can! But the unique flavor of Baluko comes from the specific type of sea snail used.
What can I use if I don't have fresh coconut milk? Canned coconut milk can be a good substitute. Just make sure to adjust the seasonings as canned coconut milk can be sweeter.
Can I add other seafood to my Baluko? Absolutely! Shrimp, clams, and mussels are great additions.
How long does Baluko last in the fridge? When stored properly, it can last for up to 2-3 days.
Can I freeze Baluko? Yes, you can freeze it for up to 1 month. Just make sure to cool it completely before freezing.
So there you have it – Sorsogon's Baluko, a dish that offers a taste of the sea. Give it a try and let me know how it turns out. Happy cooking!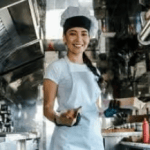 Cooking Like A Pro
Author Name : Jaime Inez
Address: Times Street, West Triangle, 1103, Quezon City, Metro Manila, Philippines
Phone:  96-2-4108596
Email: Contact@cookinglikeapro.net
Affiliate DisclaimerAbout The Content
As an affiliate, we may earn a commission from qualifying purchases. We get commissions for purchases made through links on this website from Amazon and other third parties.