Rice holds a significant place as a staple in Asian cuisine, and Japan is no exception. With rice being a central component of nearly every other meal, owning a top-notch rice cooker is essential in Japanese households.
Japanese rice cookers are renowned for their advanced features, rapid cooking time, and versatility. While they may come with a higher price tag, they undoubtedly offer a worthwhile investment.
Cooking rice on the stovetop can be time-consuming, inconvenient, and messy, particularly if you consume rice frequently. Opting for the right Japanese rice cooker tailored to your household's needs can save you considerable time and effort. Plus, who wouldn't want to showcase a rice cooker that effortlessly prepares various recipes and even interacts with you in Japanese?
Food and Meal understand that the abundance of options in the market can be overwhelming when searching for a Japanese rice cooker. But fret not, as we are here to assist you in finding the perfect fit for your needs. Below is a curated list of the 7 best rice cooker from Japan for your kitchen that you should look into getting right now!
Types Of Japanese Rice Cookers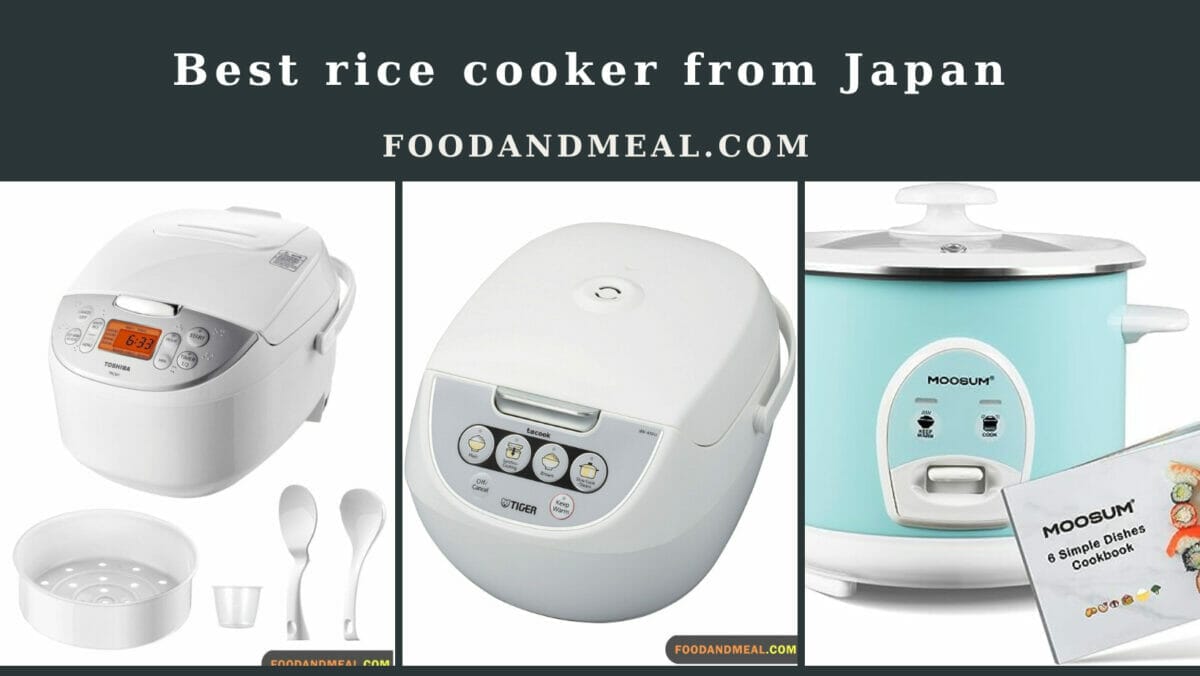 | | |
| --- | --- |
| Regular Electric Rice Cooker | The mechanical rice cooker is simple, functional, and automatically switches off when the food is cooked to prevent overcooking. It ensures even cooking using bottom-to-top heating and is affordable and widely available. |
| Electronic Rice Cooker | The electronic rice cooker is a more advanced version of the mechanical one, using electronic control panels and microprocessors to precisely manipulate cooking parameters for different types of rice. |
| High-Frequency Induction Cooker | IH (Induction Heating) rice cookers use magnetic fields to heat the entire pan, providing uniformly cooked rice in less time. With LCD displays and touch buttons, they offer various cooking modes and a sleek design for modern kitchens. |
Our Recommended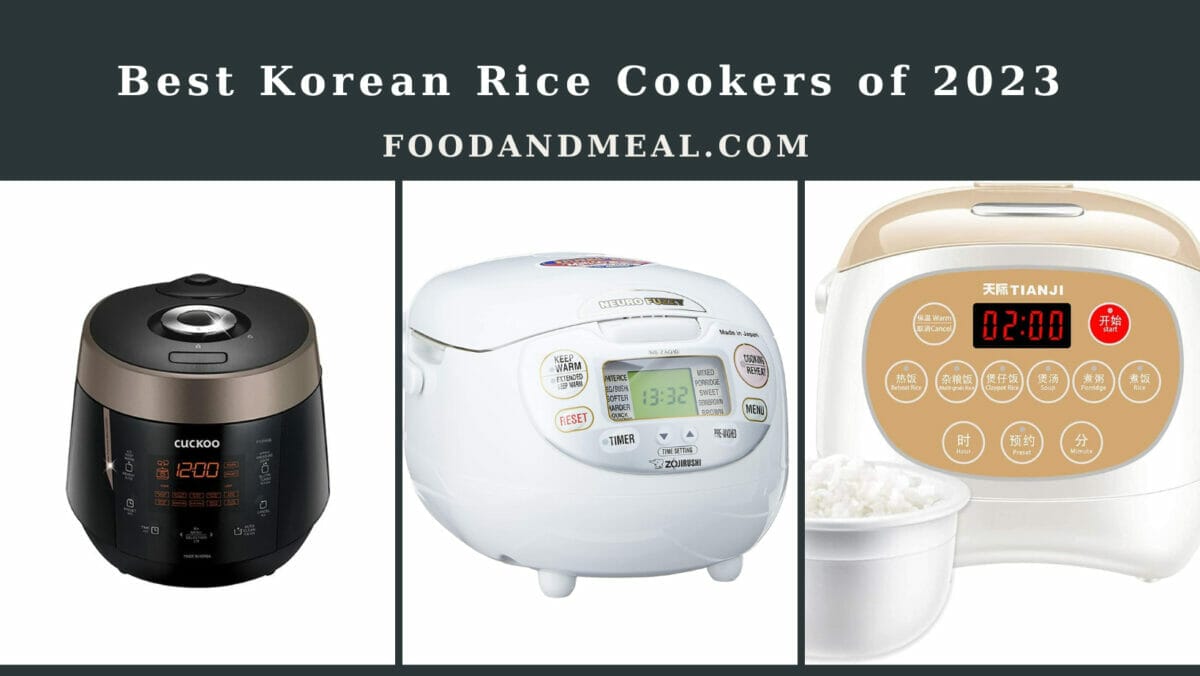 Read more
Best rice cooker from Japan for your kitchen
Best Price
Zojirushi Neuro Fuzzy Rice Cooker
4.7
(10595 ratings)
$194.39
The Neuro Fuzzy Rice Cooker & Warmer uses advanced Neuro Fuzzy logic technology for perfect rice every time. It offers various cooking functions, even heating, and convenient features like an easy-to-read LCD panel, automatic keep warm, and a retractable power cord.
Multiple cooking modes with LCD
Sturdy build with quality components
Beep-audio to indicate cooking completion
Easy-to-clean detachable cooking pan and lids
May take longer to cook
Battery cannot be replaced
Experience rice perfection with the Zojirushi Fuzzy electronic rice cooker, featuring innovative neuro-fuzzy logic technology. This advanced rice cooker allows you to set the desired temperature and heating time, ensuring consistently delicious and perfectly cooked rice every time.
With a range of cooking modes to choose from, including white rice (sushi, softer, harder), mixed rice, porridge, sweet, semi-brown, brown rice, and quick cooking, you can easily select the perfect setting to suit your preferences.
Equipped with a one-liter capacity, the Zojirushi rice cooker utilizes triple heaters that evenly cook the rice from the bottom, sides, and top, ensuring even heat distribution for uniform results. The ergonomically designed cooker features convenient additions such as a retractable power cord and a folding handle, allowing for easy transport and storage.
The keep-warm mode of the rice cooker keeps your rice warm for more than 12 hours, ensuring that it remains deliciously fresh until you are ready to enjoy it. The inclusion of a clock and delay-timer function adds further convenience to your cooking routine.
The Zojirushi Fuzzy electronic rice cooker comes complete with a spatula and a measuring rice cooker cup, providing all the essential tools you need for a seamless cooking experience. Elevate your rice cooking game with this technologically advanced and user-friendly rice cooker.
Best Price
Tiger Micom Rice Cooker
4.6
(6309 ratings)
$89.71
Our multi-functional rice cooker with Tiger's 'tacook' synchronized cooking function allows you to prepare two dishes simultaneously. The Automatic Cooking Logic system ensures a perfect meal with minimal effort. The specially designed cooking plate prevents flavors from affecting the rice's taste and texture.
Compact size, one-liter capacity
Super-fast cooking in less than 20 minutes
Synchro-cooking in the upper tray
Easy to clean and wash
Timer or clock functionalities are absent
Doesn't have audio indicators
The Tiger multi-functional cooker has become a beloved choice for rice enthusiasts due to its innovative synchronized cooking mode and versatile steaming capabilities. This rice cooker incorporates an automatic logic system that actively monitors the temperature to ensure optimal cooking results.
With its user-friendly button layout, the Tiger cooker offers four distinct cooking modes: plain, synchro-cooking, brown, and slow cook. This variety enables you to prepare a wide range of delicious and perfectly steamed rice dishes to satisfy your culinary cravings. Additionally, the warm mode allows you to keep your rice warm and ready to serve even after it has finished cooking.
For added convenience, the cooker comes complete with essential accessories such as a spatula, measuring cup, and cooking plate. Moreover, it includes a comprehensive recipe book specifically tailored for synchro-cooking, providing you with inspiration and ideas to explore the full potential of this cooking method.
Experience the excellence of the Tiger multi-functional cooker as it combines advanced features, versatile cooking modes, and a comprehensive set of accessories. Elevate your rice cooking game with this reliable and innovative appliance that promises to deliver delightful steamed dishes every time.
Best Price
Toshiba One-Touch Cooker
4.6
(1548 ratings)
$179.99
Our multi-functional rice cooker with Tiger's 'tacook' synchronized cooking function allows you to prepare two dishes simultaneously. The Automatic Cooking Logic system ensures a perfect meal with minimal effort. The specially designed cooking plate prevents flavors from affecting the rice's taste and texture.
Combination of advanced cooking features
Not limited to just cooking rice
Multi-functional rice cooker
Includes steam basket, spatulas, soup spoon, and measuring cups
Quick rice feature for faster cooking
Keep-warm mode for 24 hours
Power cord is not retractable
Experience a new level of innovation in rice cooking with the Toshiba cooker, featuring cutting-edge fuzzy logic, 3D, and six-step cooking technology. With a generous 3L capacity, this cooker is capable of preparing a wide variety of rice, including white rice, brown rice, mixed rice, as well as other food items like oats, porridge, and multiple grains.
Navigating the cooking options is effortless with the well-lit LED display and user-friendly single-touch buttons. Choose from various cooking modes and easily set the timer according to your preferences. The ergonomic design ensures a comfortable and intuitive cooking experience.
Crafted with durability in mind, the Toshiba cooker is built to last. It boasts a sturdy construction that can withstand regular use. The carry handle allows for easy portability, while the detachable cooking pan and lid facilitate efficient cleaning and maintenance.
Embrace the innovation and convenience of the Toshiba cooker as it combines advanced technology, versatility, and user-friendly features. Elevate your cooking experience with this reliable appliance that offers precise control, portability, and durability for all your rice cooking needs.
Best Price
Zojirushi Induction Heating Pressure Cooker
4.4
(119 ratings)
$179.99
Zojirushi's top-of-the-line Pressure Induction Heating Rice Cooker & Warmer utilizes pressurized cooking and Artificial Intelligence, and features a platinum infused nonstick inner cooking pan to cook perfect fluffy rice. Made in Japan.
High-finish stainless steel exterior
Multiple cooking modes
High-quality components and parts
Easy-to-clean parts
May not be suitable for food items other than rice
Introducing the Zojirushi Induction Heating Pressure Cooker and Warmer, a top-of-the-line and technologically advanced offering from the renowned Japanese brand. This exceptional rice cooker combines the power of induction heating (IH) and pressurized cooking, enhanced by fuzzy logic technology and AI, to ensure uniform and precise heating of the rice.
With three different pressure levels and micro-adjustments, this high-quality rice cooker offers versatility in cooking various types of rice at the desired temperature. Whether you prefer fluffy white rice or perfectly cooked brown rice, this cooker delivers consistent results with optimal flavor and texture.
Available in one and two-liter capacities, this cooker features a range of essential functions. The LED display, touch control panel, timer, and keep-warm mode provide convenient and intuitive operation. Additionally, advanced safety features such as a pressure control valve, safety valve, and pressure indicator ensure reliable and secure cooking.
Experience the pinnacle of rice cooking technology with the Zojirushi Induction Heating Pressure Cooker and Warmer. Discover the joy of perfectly cooked rice, precisely controlled pressure, and enhanced safety features. Elevate your culinary creations and enjoy the exceptional performance of this top-of-the-line rice cooker.
Best Price
Aroma Housewares Japanese Style Cooker
The Aroma Professional 12-Cup Rice Cooker cooks soft, fluffy rice with minimal effort. It handles all rice varieties and whole grains, including tough-to-cook Brown rice, with a simple touch of a button.
Advanced cooking features work in sync Sauté and steam functions
Includes steam basket and standard accessories
Multipurpose cooking
One-liter capacity
Cleaning may not be easy
Panel display is not backlit
Condensed water may drip from the sides
Introducing the versatile and budget-friendly multipurpose rice cooker, offering an array of cooking options to suit your needs. This appliance features three main cooking modes, allowing you to steam meat and veggies, as well as cook white and brown rice.
With the automatic sauté-then-simmer function and keep-warm feature, you can effortlessly prepare moist and well-textured rice with just a touch of a button. Enjoy perfectly cooked rice every time.
The rice cooker comes with an additional steam tray, providing the convenience of steaming your favorite dishes simultaneously with the rice. This allows you to create a complete and wholesome meal in one go.
To add to its versatility, the rice cooker includes a delay timer that can be set for up to 15 hours. This enables you to plan your cooking in advance, ensuring your meal is ready exactly when you want it.
Experience the convenience and affordability of this multipurpose rice cooker as it elevates your cooking experience. From steaming to rice cooking, it offers a range of functionalities to accommodate your culinary preferences. Enjoy the simplicity and ease of creating delicious and well-rounded meals with this budget-friendly appliance.
Best Price
Moosum Electric Rice Cooker
The new and improved Aroma 20-Cup Digital 3-in-1 Rice Cooker, Food Steamer and Slow Cooker is designed to cook a good variety of dishes. The new function Flash Rice cooks those tough-to-cook grains quicker. Now get your homemade dinner ready in a snap!
Features an easy-to-use handle
Has a one-touch button for opening the lid
Can cook up to 20 cups of rice Includes a ladle, measuring cup, and a spoon
Instructions may not be clear
Experience versatile cooking with the Moosum one-pot electric rice cooker, capable of preparing a wide range of dishes, from sushi rice and pasta to brown rice and steamed foods. This multifunctional cooker ensures convenience and ease in the kitchen.
Featuring an auto shut-off mode, the cooker transitions into an auto-warming device once the contents are fully cooked. This ensures that your food remains warm and ready to serve, allowing you to enjoy your meals at your own pace.
The Moosum cooker is designed with practicality in mind. It includes a BPA-free steamer, a non-stick FDA-coated inner pot, and a detachable inner lid, all of which contribute to easy and convenient cooking. The stainless steel housing adds durability and a sleek aesthetic appeal, while the dishwasher-compatible parts make cleaning a breeze.
Whether you're a seasoned chef or a beginner in Japanese home cooking, the Moosum one-pot electric rice cooker is an ideal choice. Explore a world of culinary possibilities with this versatile and user-friendly appliance, designed to make your cooking experience enjoyable and hassle-free.
Best Price
5 Core Asian Digital Rice Cooker
The 5 Core rice cooker is user-friendly with 7 digital features, including an automated 'Keep Warm' mode. Its large touch screen makes cooking easy, and it has a 5.3-quart capacity.
Features an easy-to-use handle
Has a one-touch button for opening the lid
Can cook up to 20 cups of rice Includes a ladle, measuring cup, and a spoon
Instructions may not be easy to follow
Buttons may be delicate
Discover the Asian digital rice cooker by 5 Core, designed to simplify your cooking experience. This feature-packed cooker showcases a large touchscreen for easy operation, providing convenience at your fingertips. With distinct programming rice cooker functions, it offers versatility and diversity in preparing a wide range of dishes.
Equipped with 15 different functions, including cake-making and automatic food warming, this cooker proves to be a highly practical kitchen appliance suitable for both everyday use and special occasions. Whether you're preparing meals for yourself or hosting a party, this cooker has you covered.
The cooker's generous 20-cup or 5.3-quart capacity allows for cooking in large batches, making it perfect for feeding a crowd. With its even heating capabilities, you can expect consistent results with every use.
To further enhance its performance, the 5 Core rice cooker features an 8X bonded granite five-layered non-stick inner pot. This innovative design prevents food from sticking, ensuring a hassle-free cooking experience while increasing the cooker's durability.
Embrace the convenience and versatility of the Asian digital rice cooker by 5 Core, where advanced features, practical functions, and durable construction come together to elevate your cooking endeavors. Enjoy the ease of preparing delicious meals for any occasion with this reliable and efficient kitchen companion.
Our Recommended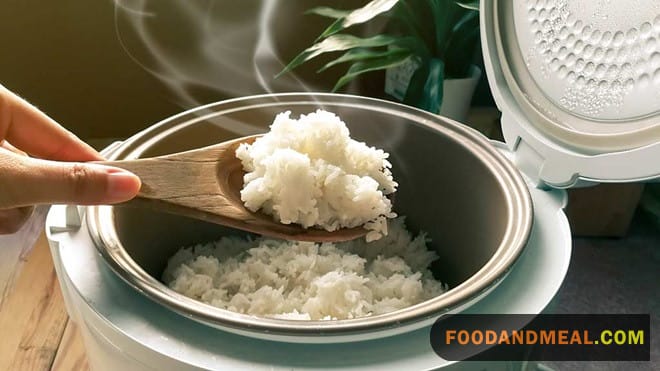 Read more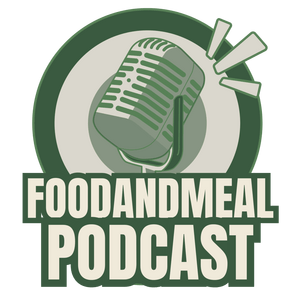 21 September ·
Elevate Your Culinary Game with the Best Rice Cookers from Japan
By Food And Meal
Welcome to our podcast, where we explore the world of Japanese rice cookers and how they can revolutionize your kitchen experience. Today, we'll take a deep dive into the top-rated rice cookers from Japan, renowned for their advanced technology, precision cooking, and unmatched quality. Whether you're a seasoned chef or a home cook looking to prepare perfect rice effortlessly, these rice cookers have got you covered.
Affiliate DisclaimerAbout The Author
As an affiliate, we may earn a commission from qualifying purchases. We get commissions for purchases made through links on this website from Amazon and other third parties.