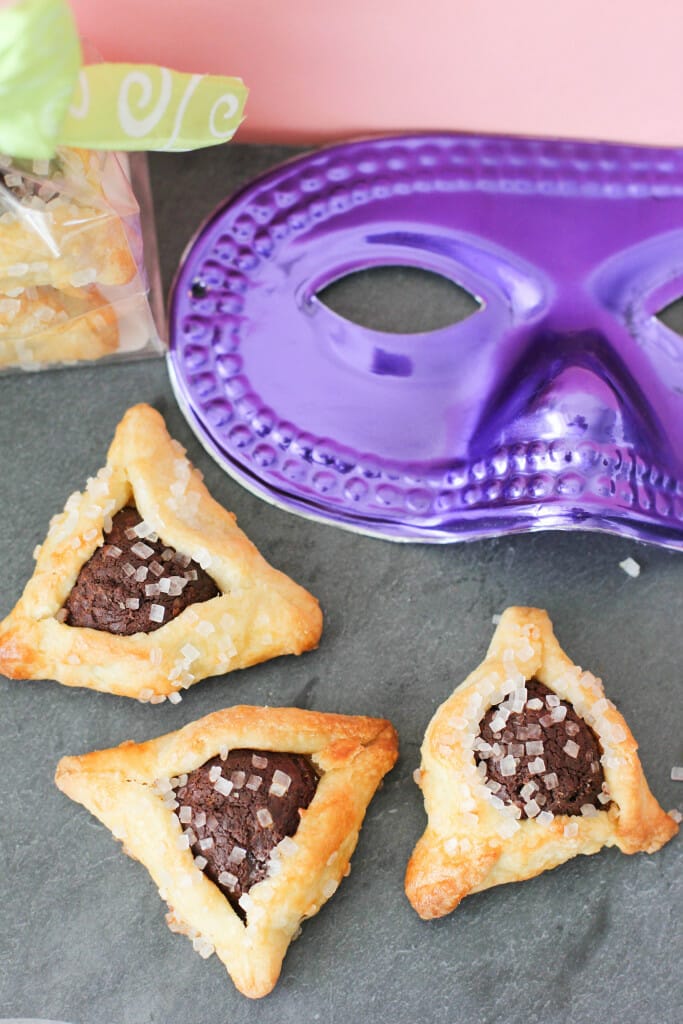 These Fudgy Hamentashen, made with a rugelach dough and filled with a fudgy chocolate filling, are delicious as well as easy to make.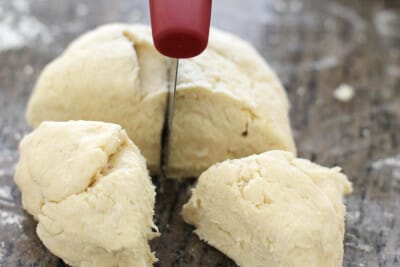 Rugelach dough is very simple and easy to shape. It does need to fridge time to firm up, but that allows the hamentashen to maintain their famous shapes.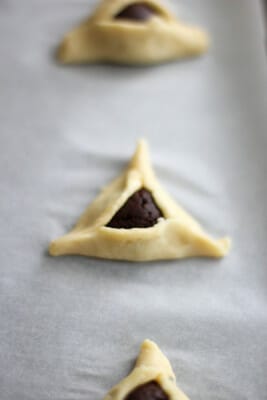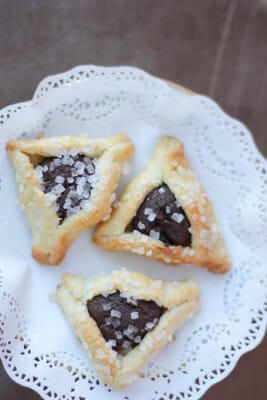 Fudgy Hamentashen Recipes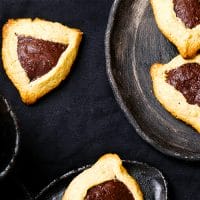 Fudgy Hamentashen
Looking for an easy and quick way to make Fudgy Hamentashen? Try this one. This easy recipe calls for just a few ingredients, and is sure to please any dessert lover. Read on to learn how to make this delicious dessert. And don't forget to check out the tips and hacks I used to make my Hamentashen. You'll be surprised at how quickly this treat comes together.
Print
Pin Recipe
Add to Collection
Go to Collections
Instructions
Mix the cream cheese and the butter at high speed with a paddle attachment, until light and fluffy. Add 1/3 cup granulated sugar, salt and vanilla extract. Lower the speed and add the flour, mixing until just combined.

Roll the dough into a ball on a well floured surface, and cut into 4 quarters. Wrap each piece in plastic, and place in the fridge for 1 hour.

Prepare the filling by mixing the melted butter and chocolate chips into the icing sugar and cocoa. This will form a paste.

On a well-floured board, roll each dough quarter into a 9-inch circle.

Shape cookies using a 3 inch cookie cutter and put a teaspoon of chocolate filling in each center. Make 3 corners by pinching the dough together carefully, so that the dough does not separate in the oven.

Place the hamentashen on a pan sheet lined with parchment paper and chill for 30 minutes.

Preheat the oven to 350 degrees F.

Brush each cookie with the egg wash. Top each cookie with crystal sugar and bake for 15 to 20 minutes, or until lightly browned. Cool on a rack.
Notes
Just make sure to chill the batter before adding the chocolate chips to the batter.
Share by Email
Share on Facebook
Share on Twitter
Nutrition
Serving:
4
servings
|
Calories:
1290
kcal
|
Carbohydrates:
119
g
|
Protein:
12
g
|
Fat:
87
g
|
Saturated Fat:
54
g
|
Polyunsaturated Fat:
4
g
|
Monounsaturated Fat:
21
g
|
Trans Fat:
2
g
|
Cholesterol:
265
mg
|
Sodium:
282
mg
|
Potassium:
178
mg
|
Fiber:
2
g
|
Sugar:
70
g
|
Vitamin A:
2711
IU
|
Calcium:
89
mg
|
Iron:
3
mg
© Food And Meal
This website provides approximate nutrition information for convenience and as a courtesy only. Nutrition data is gathered primarily from the Spoonacular Database, whenever available, or otherwise other online calculators.
Pin Recipe
About Fudgy Hamentashen
Melinda Strauss recipe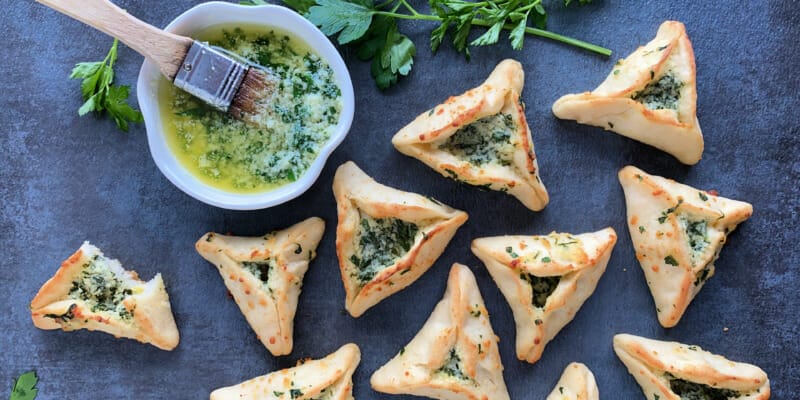 Melinda Strauss's Fudgy Hamantashen recipe is one of her most popular desserts. This delicious treat is perfect for the Jewish holiday of Purim, and it's sure to be a hit with your guests. This recipe calls for a mixture of butter and sugar, which you beat until it's fluffy. You'll also need an egg and a few drops of lemon zest.
The dough for the hamantaschen is made by combining flour, baking powder, sugar, butter, and eggs. Then, using two forks held in each hand, mix together these ingredients. Add the melted chocolate to each piece of dough, filling about a quarter teaspoon, and then bake for 10-12 minutes. Allow the hamantaschen to cool completely before icing them.
Chocolate fudge brownie mix hack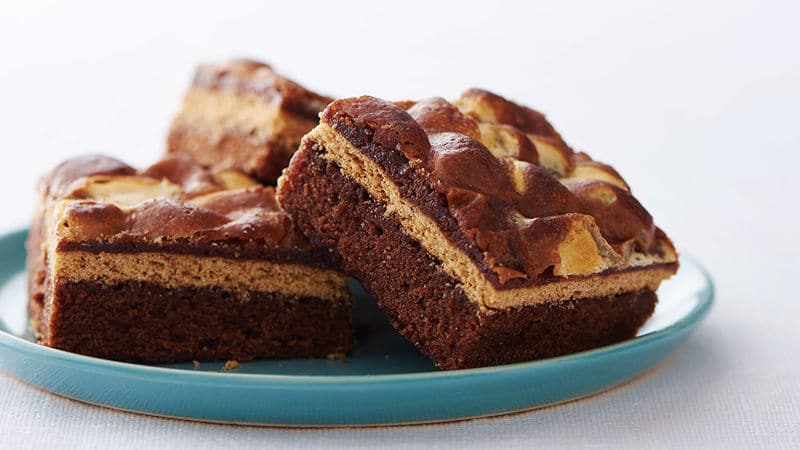 One of the best ways to enjoy fudgy Hamentashen at the holidays is with Chocolate Fudge Brownie Mix. A boxed brownie mix is full of sugar, flour, cocoa and leavening. You can easily make these treats at home, and they're kosher, pareve and dairy free! The best part? You can make them ahead of time!
One of the tricks to make fudgy Hamentashen is to increase the amount of fat in the cake mix. Most brownie mixes call for three eggs, which make them rise higher and have a cake-like texture. But if you want a fudgy version, you should use only two eggs. In addition, melted butter can be substituted for oil or eggs. This will give your chocolate fudge brownies a richer taste.
The first thing you have to do is make the brownie mix according to the instructions. Add one cup of chocolate chips to the mix. Spread the remaining one-half cups of chocolate chips on top. Make sure that you mix well after adding the chocolate chips to the batter. After that, you're ready to bake your Fudgy Hamentashen! Just make sure to chill the batter before adding the chocolate chips to the batter.
Crockpot brisket filling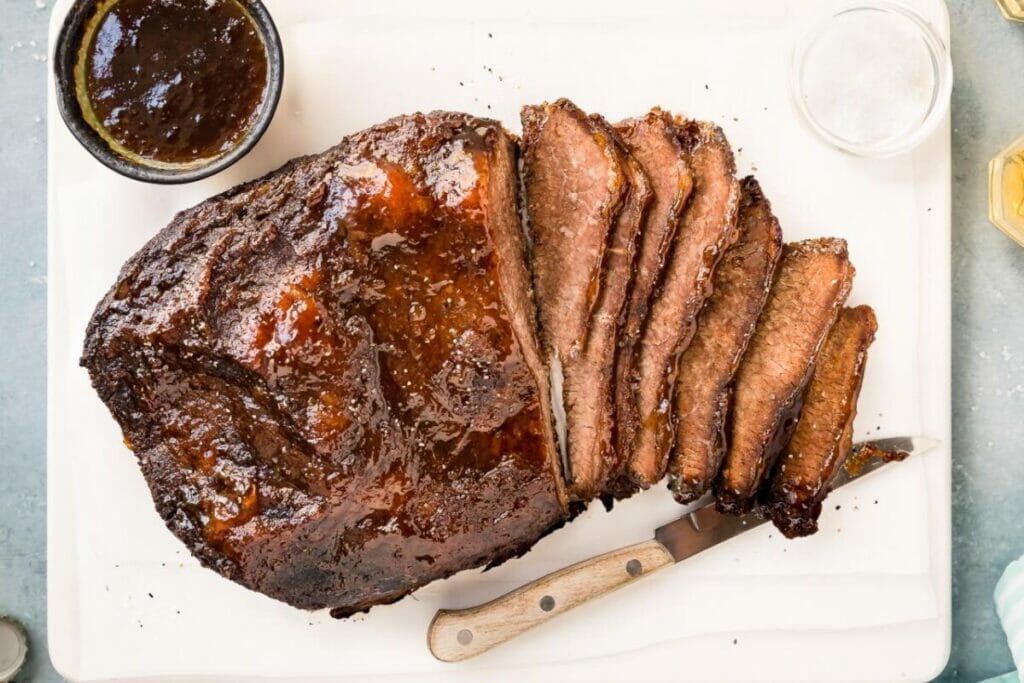 This delicious and easy recipe for slow-cooked beef brisket is the perfect recipe for weeknight meals, summer barbecues, and potlucks. Brisket is a cut of beef found between the foreshank and plate of the cow. Its thick, juicy filling is tender and packed with flavor. It's easy to make and is gluten-free too.
To begin making this delicious and easy to make recipe, cut the brisket into smaller pieces. Cut them to fit your slow cooker. Add the rest of the ingredients, including beef broth, to the slow cooker. The brisket can also be placed in the refrigerator overnight to let the juices soak in. If desired, you can also pour the sauce over the brisket before placing it in the slow cooker.
The resulting crockpot brisket should be fork-tender, with no charring. Slice it against the grain and serve it with vegetables. This recipe requires close to eight hours of cooking time on low. Most recipes call for six to six and a half hours on high. Eight hours on low will ensure nicely-cut portions that don't fall apart when served.
Graham cracker hamantaschen dough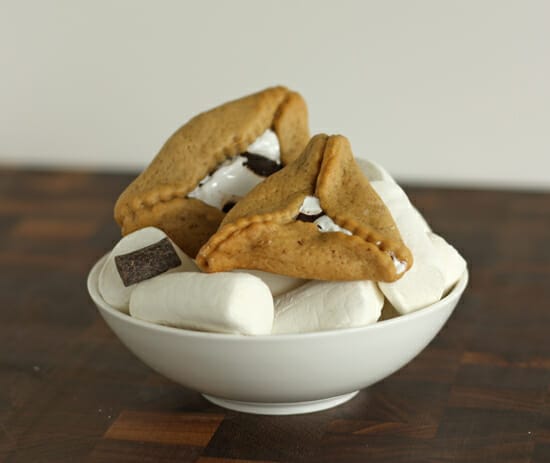 The first step in making a Graham cracker stuffed hamantaschen is to prepare the dough. To do this, you can either use a food processor or blender. Then, combine the graham cracker crumbs with flour, baking powder, and sugar to form a dough. Once the dough has been formed, fold in the chocolate and marshmallows, and bake for about 15 minutes.
To make the dough, start by placing the graham cracker crumbs and flour into a stand mixer and mixing until combined. If using a manual mixer, flour your counters well before mixing the dough. The dough should not stick to them. Next, add the egg and beat until combined. The dough is now ready for shaping. Once it is ready, place the hamantaschen shapes onto the baking sheet and refrigerate until it is firm enough to cut into squares.
Affiliate DisclaimerAbout The Author
As an affiliate, we may earn a commission from qualifying purchases. We get commissions for purchases made through links on this website from Amazon and other third parties.