Ah, the magical duo of chocolate and zucchini! I know, it sounds unusual, right? Yet, as someone who has danced with flavors and textures for years, I can't stress enough how much this recipe deserves a spot in your heart (and on your table). Let's dive deep into this exceptional muffin blend.
These chocolate and zucchini muffins are delicious and moist, with big flavor. The zucchini flavor blends in with the banana and chocolate seamlessly. You can opt for including 1/2 cup chopped walnuts or pecans for added texture.
Chocolate and Zucchini Muffins Recipes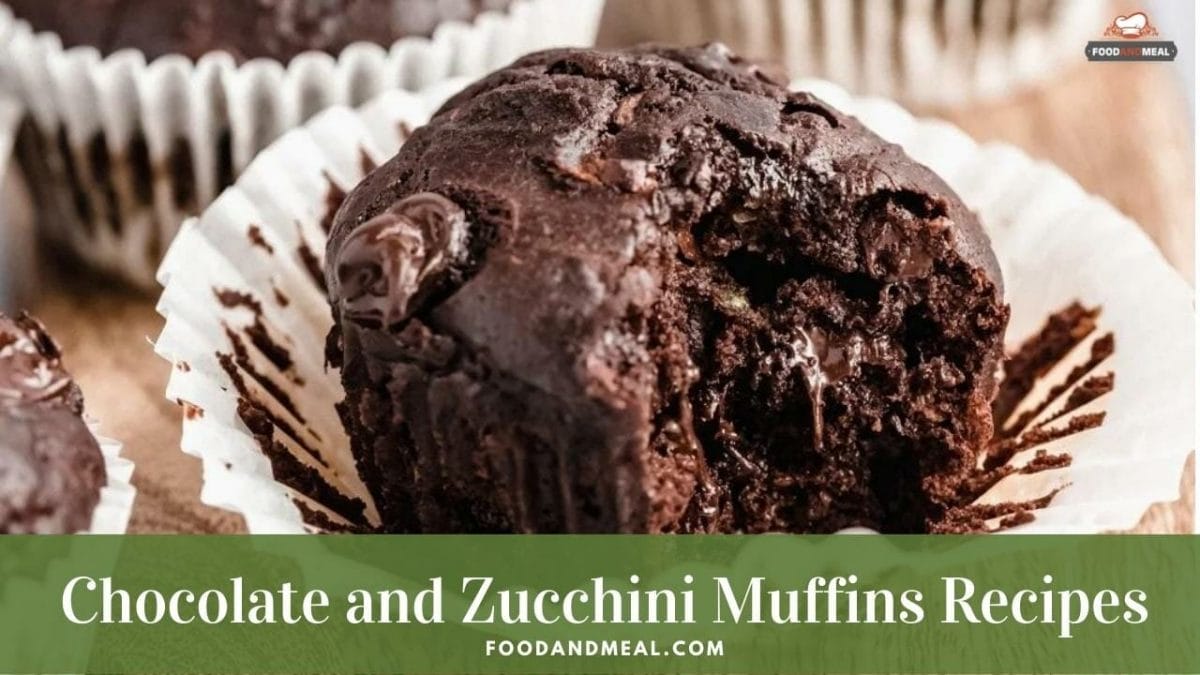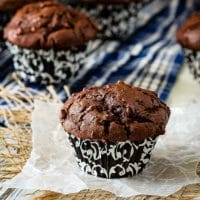 Chocolate and Zucchini Muffins Recipes
If you love chocolate and zucchini, you will love these chocolaty, banana-flavored muffins! Try adding zucchini to chocolate cake, banana bread, or double chocolate muffins for a delicious treat that's good for the entire family. You'll be glad you did! And if you're wondering how to add zucchini to chocolate cake, this recipe will give you the answer. This recipe is sure to be a hit!
Print
Add to Collection
Go to Collections
Instructions
Preheat oven to 350 F, and line a muffin pan with liners.

In a large bowl, combine the first 8 dry ingredients, and mix well using a whisk.

Add the zucchini and banana, and mix well using a large wooden spoon or a spatula.

In a separate bowl, mix the egg, milk, vegetable oil, and vanilla extract. Add to the flour mixture and stir until well combined, careful not to overmix. Stir in the chocolate chips, and fill the muffin pan using an ice cream scoop.

Bake 20-25 minutes, until golden brown and toothpick inserted in center comes out clean.

Muffins can cool on a wire rack.
Notes
 If you're looking for a healthier version, try replacing the sugar with honey and reducing the chocolate chips.
Always opt for the best quality dark chocolate when making these muffins. The richness complements the zucchini beautifully.
Share by Email
Share on Facebook
Share on Twitter
Nutrition
Serving:
1
serving
|
Calories:
241
kcal
|
Carbohydrates:
40
g
|
Protein:
4
g
|
Fat:
8
g
|
Saturated Fat:
2
g
|
Polyunsaturated Fat:
3
g
|
Monounsaturated Fat:
1
g
|
Trans Fat:
1
g
|
Cholesterol:
19
mg
|
Sodium:
337
mg
|
Potassium:
191
mg
|
Fiber:
3
g
|
Sugar:
23
g
|
Vitamin A:
83
IU
|
Vitamin C:
3
mg
|
Calcium:
80
mg
|
Iron:
2
mg
© Food And Meal
This website provides approximate nutrition information for convenience and as a courtesy only. Nutrition data is gathered primarily from the Spoonacular Database, whenever available, or otherwise other online calculators.
Chocolate and Zucchini Muffins Made in an Air Fryer
The air fryer has become an indispensable tool in modern kitchens. Not only does it provide a healthier cooking alternative, but its versatility is unmatched. Today, I'm taking our beloved Chocolate and Zucchini Muffin recipe and giving it a twist. We're making these delights using an air fryer! It gives the muffins a crisp exterior while keeping the inside moist and soft. Here's how to do it:
Ingredients
Your usual ingredients for the Chocolate and Zucchini Muffins
Method
Preparation: Start by preparing your muffin batter as usual, following the original recipe's guidelines.
Preheat Air Fryer: Before you dive in, preheat your air fryer to 350°F (175°C) for about 5 minutes. This ensures that the muffins cook evenly from the start.
Muffin Liners: Invest in some air fryer safe silicone muffin liners or use small, oven-safe ramekins. These ensure easy removal and provide the muffins with a perfect shape.
Filling: Fill your liners or ramekins about 2/3 full with the muffin batter. Avoid overfilling as the muffins will rise and you don't want them to spill over.
Air Frying: Place the filled liners or ramekins into the air fryer basket. Depending on the size of your air fryer, you might need to cook in batches. Ensure there's some space between each to allow proper air circulation.
Cooking Time: Air fry the muffins at 350°F (175°C) for about 12-15 minutes. Do keep an eye on them. When they've risen, turned golden brown, and a skewer inserted into the center comes out clean or with a few moist crumbs, they're done.
Cooling: Once cooked, carefully remove the muffins from the air fryer and allow them to cool on a wire rack for a few minutes.
Serve & Enjoy: Once cooled slightly, they're ready to be enjoyed. The air fryer gives these muffins a uniquely crisp texture on the outside while keeping the insides incredibly soft and moist.

Garnished and gorgeous: ready to tantalize the senses.
And there you have it! A contemporary twist on the traditional oven-baked Chocolate and Zucchini Muffins. The air fryer method not only speeds up the process but introduces a delightful texture contrast that's hard to resist. Happy air frying!
Our Recommended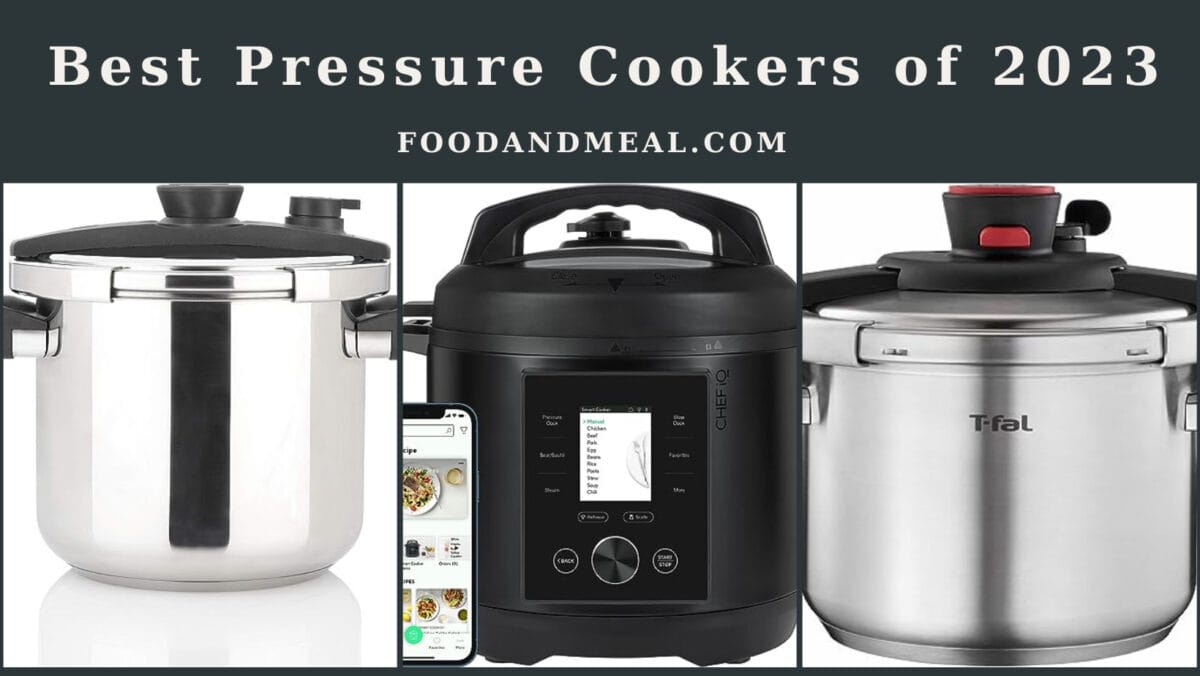 Read more
Tips And Tricks
Serving Suggestions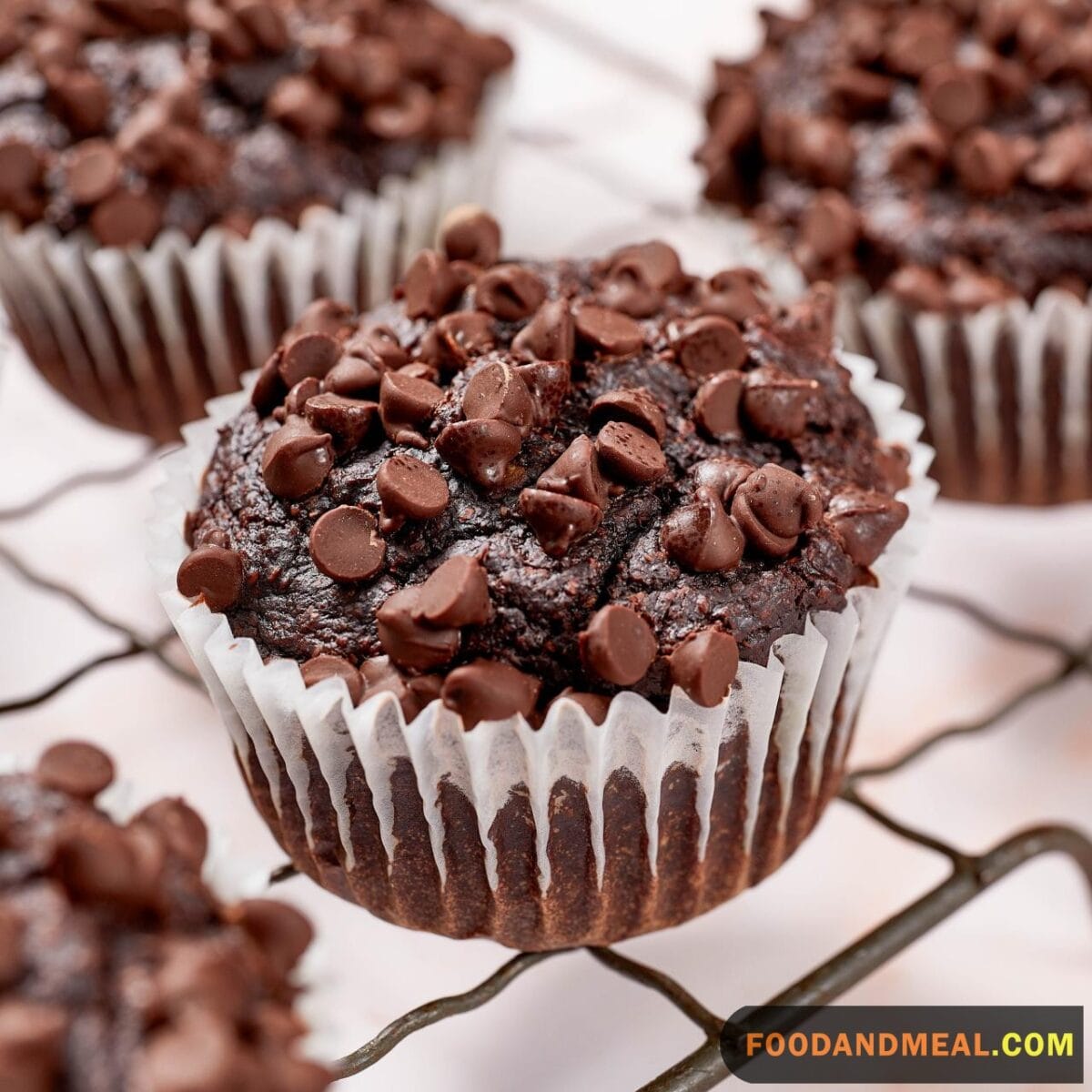 Indulging in a scrumptious muffin, fresh from the air fryer, is already a treat in itself. However, there are various ways to elevate this experience and cater to different taste profiles.
Complementary Beverages: A freshly brewed cup of coffee or a creamy latte can complement the rich chocolate flavors and the underlying zucchini notes. If you're more into teas, a mild Earl Grey or Chai could be your go-to with these muffins.
Sides and Garnishes: If you're in the mood to go a bit fancy, serve these muffins with a dollop of whipped cream or a drizzle of dark chocolate ganache. A sprinkle of toasted hazelnuts or almonds can add a pleasant crunch.
Alternative Serving Styles: Instead of serving them just as muffins, try slicing them in half and adding a scoop of vanilla ice cream in between for a delightful dessert sandwich. Alternatively, crumble them over a bowl of yogurt for a delicious, textured parfait.
Cooking Tips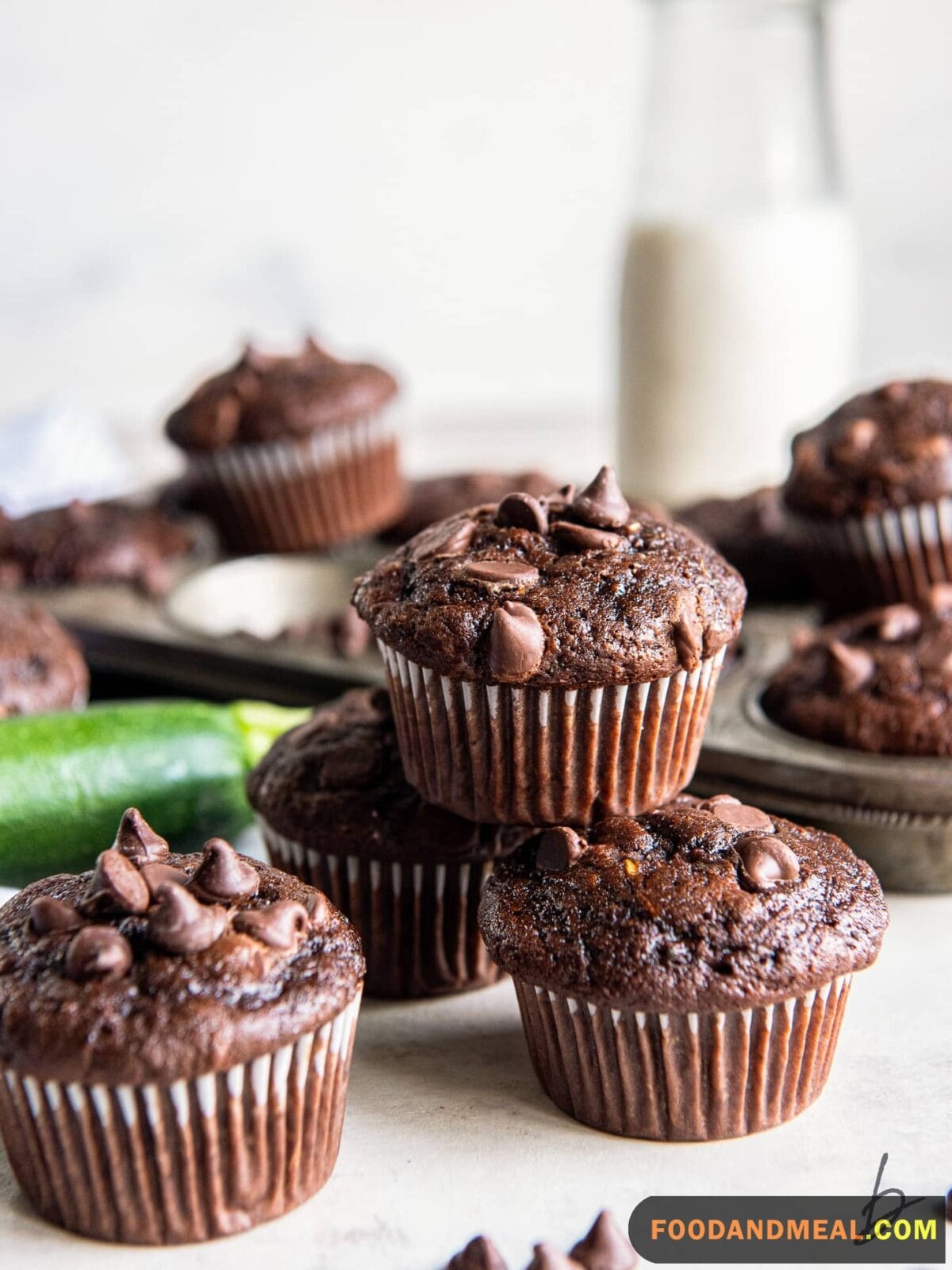 Achieving muffin perfection, especially in an air fryer, can be tricky. Here's some wisdom from my countless trials and tribulations:
Consistency is Key: Ensure that your batter has a consistent mix. This means thoroughly folding in the grated zucchini so every muffin has an even balance of chocolate and zucchini.
Avoid Overcrowding: While it might be tempting to fit as many muffins as possible in the air fryer, resist the urge. Overcrowding affects the air circulation, leading to uneven cooking.
Monitor Cooking Time: Not all air fryers are made equal. Depending on the brand and model, cooking time might vary slightly. It's always better to check a minute or two before the suggested time to avoid overcooking.
Common Mistake: Many forget that zucchini releases moisture. If your batter looks too runny, consider squeezing some of the moisture out of the grated zucchini before adding it to the mix.
List of 5 FAQs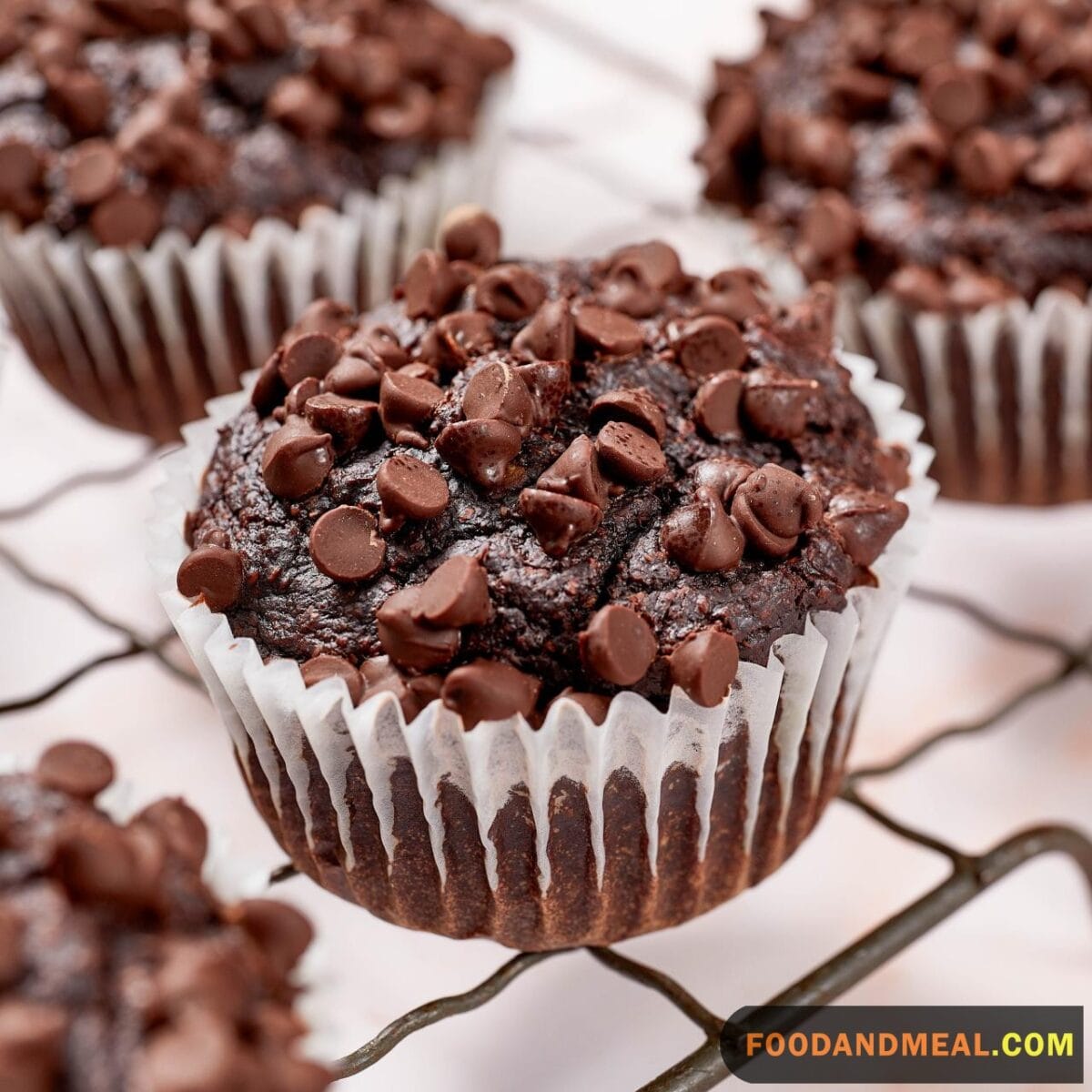 Can I use dark chocolate instead of milk chocolate? Absolutely! Dark chocolate can enhance the depth of flavor. If you're using a particularly bitter variety, you might want to adjust the sugar content slightly.
How do I store leftover muffins? Store any leftover muffins in an airtight container. They'll stay fresh at room temperature for up to 3 days. If you wish to keep them longer, consider refrigerating or freezing.
Can I replace zucchini with another vegetable? While zucchini offers a unique texture and moisture, you can experiment with other squashes. However, keep in mind that the flavor profile might change.
Is there a gluten-free option for this recipe? Certainly! You can replace the regular flour with a gluten-free blend. Just ensure you check the consistency, as gluten-free flours can sometimes make the batter a bit denser.
Can I add nuts or dried fruits to the batter? Of course! Feel free to customize. Walnuts, pecans, or even dried cranberries can add an extra layer of texture and flavor to your muffins. Just be cautious of not overloading the batter.
With these insights, serving suggestions, and answers to common queries, you're all set to wow your guests and treat yourself with these delightful Chocolate and Zucchini Muffins!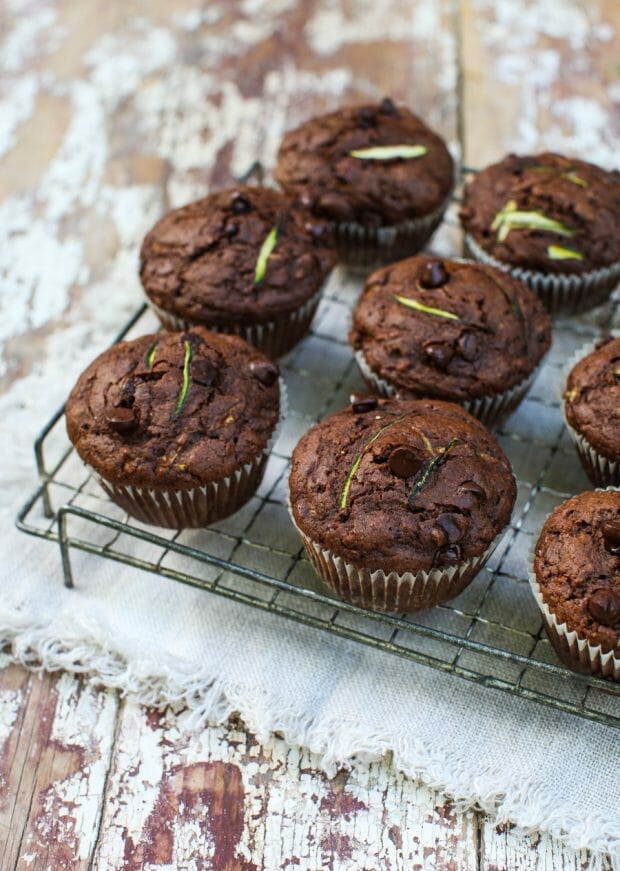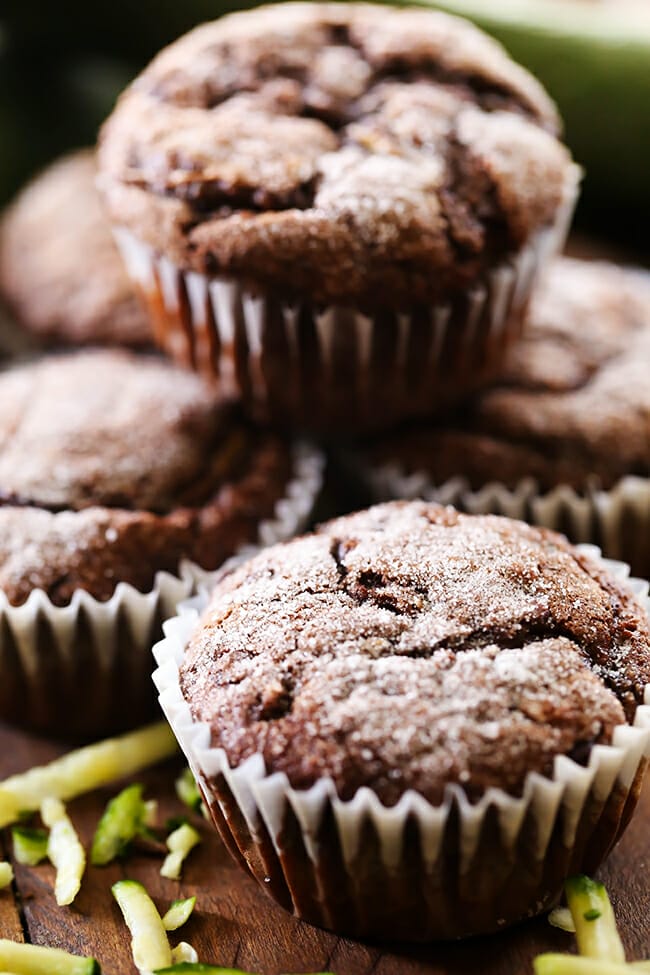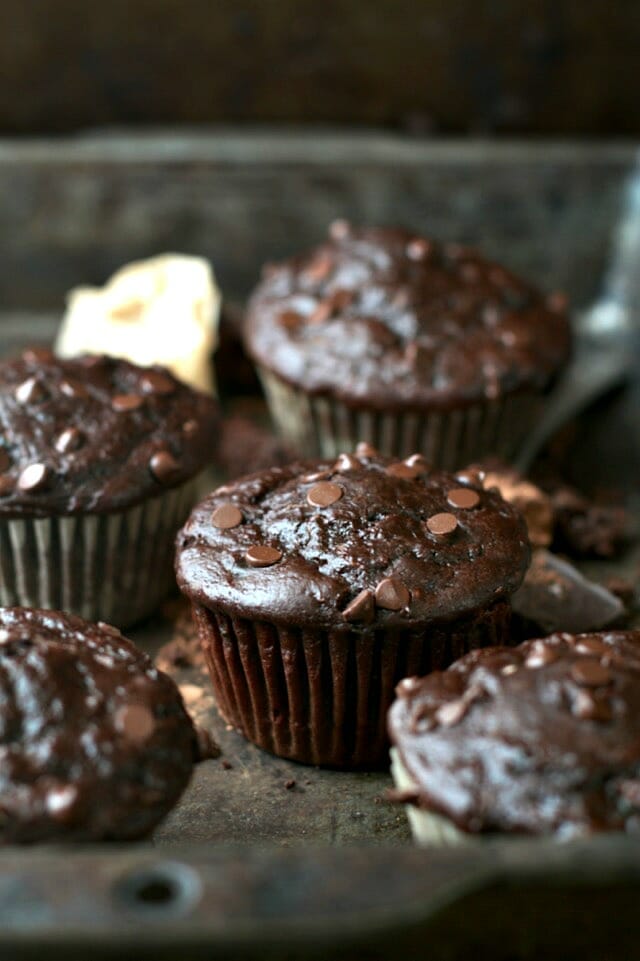 The world of baking is replete with surprises, and our Chocolate and Zucchini Muffins are a testament to this. Made effortlessly in an air fryer, these treats are the essence of innovation and flavor. Share this delectable secret with your loved ones and let them in on the joy. Also, make sure to subscribe below for more gourmet surprises headed your way!
Thanks for your visiting our FoodandMeal website.
Affiliate DisclaimerAbout The Author
As an affiliate, we may earn a commission from qualifying purchases. We get commissions for purchases made through links on this website from Amazon and other third parties.