Many people ask, what is Shoyu Tare? It is a soy sauce that is used to cook noodles. This salty soy sauce is often added to broths or dashi. This flavorful condiment can help to suspend the fat in the broth or dashi. Some people even steep their ingredients in water first. Regardless of your preference, you should be able to find a recipe that suits your taste and preferences.
Shoyu Tare Recipes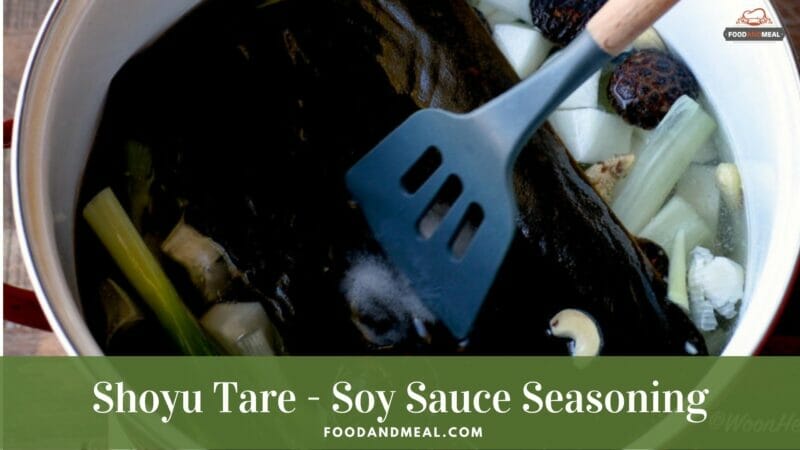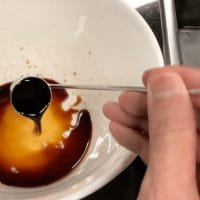 Shoyu Tare - Soy Sauce Seasoning
If you are new to making shoyu ramen, you should get acquainted with the ingredients and make sure you know exactly what you are doing. Adding the tare will help you make the broth taste more complex. It's a thick, dark soy sauce that will keep in the refrigerator for several months.
Print
Pin Recipe
Add to Collection
Go to Collections
Equipment
Instructions
Use a spice grinder to grind the dried fish and dried shiitake mushroom into a powder.

Put the water in a large stockpot and add the konbu. Bring it to a boil. Simmer for 2 minutes, then remove and discard the konbu.

Add the fish-and-mushroom powder to the simmering water and bring it to a boil again. When it boils, remove from the heat and strain the liquid through a paper or cloth filter (a coffee filter works well for this).

If measuring the salt by weight, measure the weight of the liquid using a kitchen scale. Add 17% of this weight in salt (see here).

Alternatively, measure out exactly 2 cups of the liquid and add ⅓ cup plus 1 teaspoon of salt. You will discard some of the liquid you made and thus have less tare in the end. (Again, it's best to use the weight measurement.)

Mix the salt in well.

Pour the liquid-and-salt mixture into a measuring cup, then transfer to a large bowl. Measure out the same amount of soy sauce and add it to the bowl. Mix well.

The tare will keep in an airtight container in the refrigerator for a few months.
Notes
The base for shoyu tare is salt, soy sauce, and shiitake mushroom. Some variations include kombu and dried kelp. There are also other ingredients that can be added to shoyu tare, such as garlic. All of these ingredients can be found in Asian markets. Some ramen recipes contain monosodium glutamate and other artificial flavorings.
Share by Email
Share on Facebook
Share on Twitter
Nutrition
Serving:
1
serving
|
Calories:
41
kcal
|
Carbohydrates:
5
g
|
Protein:
6
g
|
Fat:
1
g
|
Saturated Fat:
1
g
|
Polyunsaturated Fat:
1
g
|
Monounsaturated Fat:
1
g
|
Cholesterol:
1
mg
|
Sodium:
2609
mg
|
Potassium:
155
mg
|
Fiber:
1
g
|
Sugar:
1
g
|
Vitamin A:
7
IU
|
Vitamin C:
1
mg
|
Calcium:
21
mg
|
Iron:
1
mg
© Food And Meal
This website provides approximate nutrition information for convenience and as a courtesy only. Nutrition data is gathered primarily from the Spoonacular Database, whenever available, or otherwise other online calculators.
Pin Recipe
Other ways to making Soy Sauce Seasoning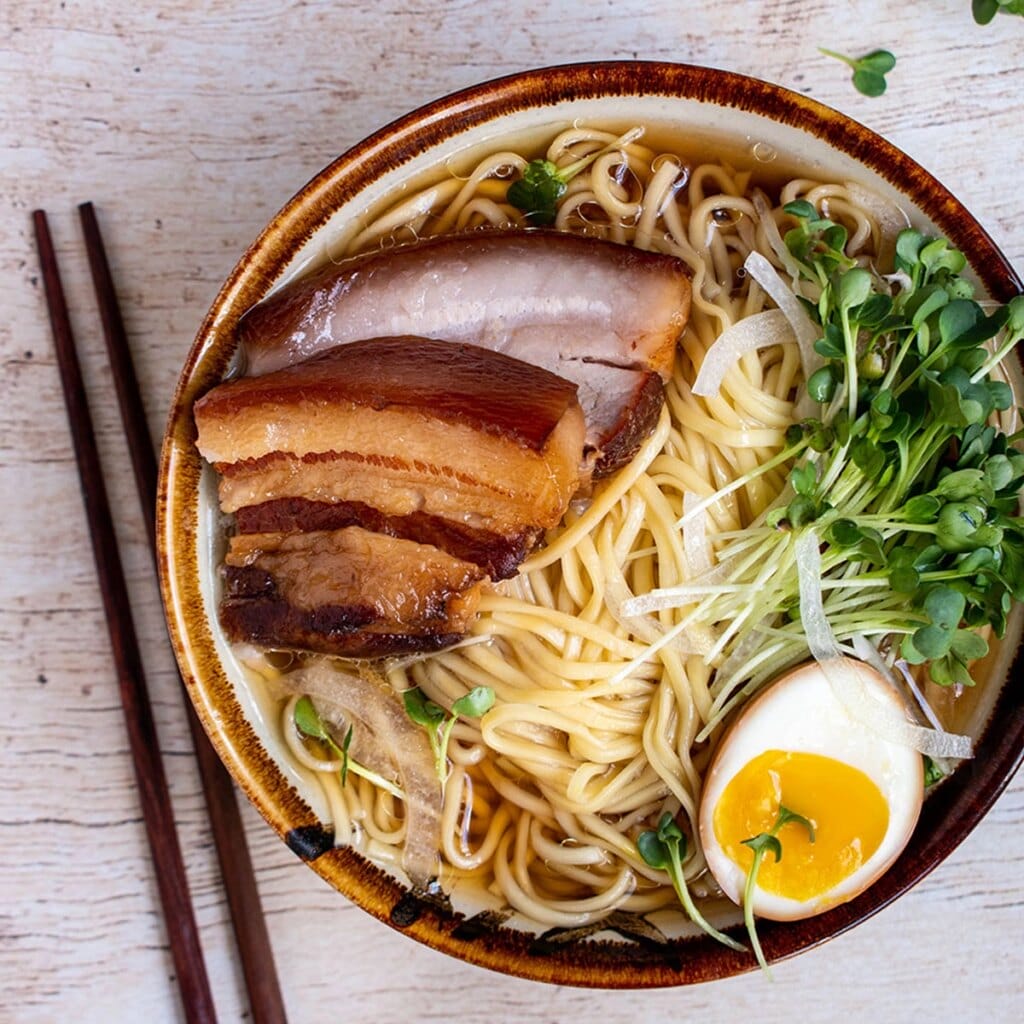 Traditionally, shoyu tare is used for soups and dashi. Its fatty flavor helps reduce the tastiness of soups. In contrast to regular soy sauce, shoyu tare is made from two tablespoons of salt and one teaspoon of monosodium glutamate. If you're making shoyu tare with ramen, use 3 tbs for every 2 cups of broth. The sauce will improve as it ages.
You can make shoyu tare at home with a few simple ingredients. Just add 30ml of tare to a pot of 400ml water and simmer for 15 minutes. You can use it in noodle soups, dipping sauces, and stews. In addition to being delicious on its own, shoyu tare is a great complement to any ramen dish.
To make shoyu tare, boil a few cups of water with 2 tablespoons of salt and 1 teaspoon of monosodium glutamate until a paste forms. This can then be added to the broth. After simmering for 15 minutes, strain the paste and serve it warm or chilled. It is also great as a dipping sauce, used as a seasoning for braised meat, or as a dashi base. It is best used at a ratio of one to three to two cups of water.
Some tips
Shoyu tare is a versatile ingredient. It can be used as a dipping sauce, a marinade for ramen eggs, and a flavoring for braised meat and vegetables. When combined with rice vinegar, it has a deeper umami and can be sweetened with mirin or sugar. It also adds more depth to the flavor of your ramen and soups. If you're a noodle lover, don't forget to give it a try!
You can also use shoyu tare as a dipping sauce. Instead of using ramen ingredients, it can be used as a seasoning. If you are cooking with fish, add a few tablespoons to your broth to increase the umami and make it taste more authentic. This sauce can be used as a marinade for ramen eggs or in soups to impart a richer flavor. It can also be seasoned with olive oil or shichimi togarashi, and even mixed with chopped scallions to give the broth a nutty flavor.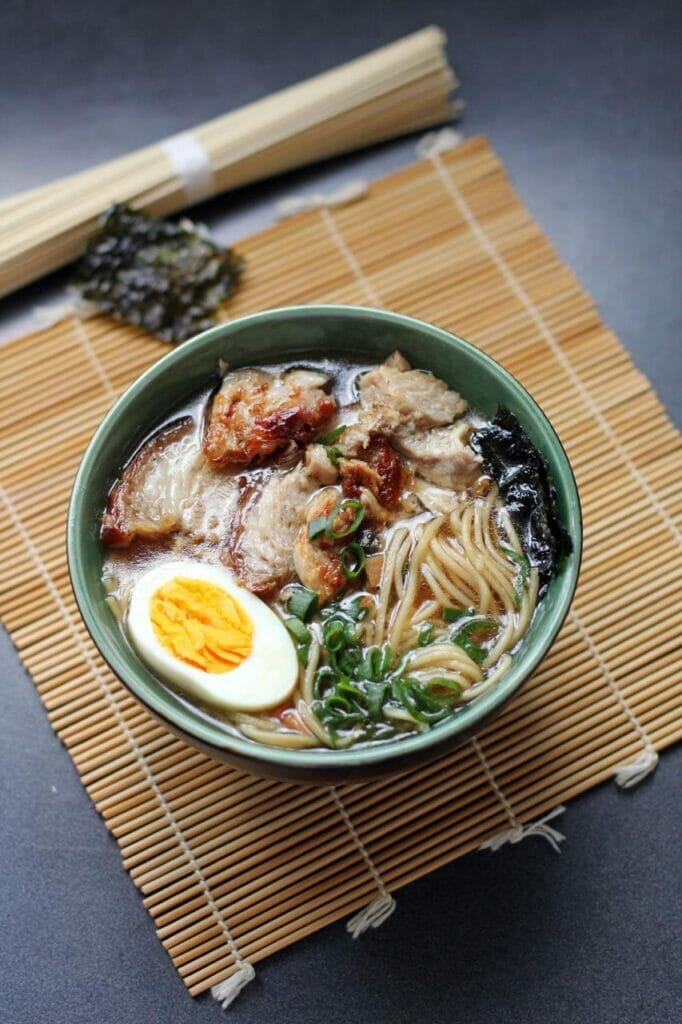 You can add shoyu tare to broth to make soups flavored with pork. It is often served with ramen noodles. To make shoyu tare, add a bit of komatsuna leaf mustard or naruto fish cake. You can adjust the toppings to your taste. A bowl of shoyu ramen with pork is a delicious way to start a day.
The shoyu tare base is a very versatile condiment. In addition to being used as a dipping sauce, shoyu tare can be used to marinate ramen eggs and season braised dishes. Some people even use shoyu tare as a seasoning for ramen. You can use this flavor in soups or braised dishes, but make sure to follow the recommended serving sizes for each ingredient.
What is Shoyu Tare ?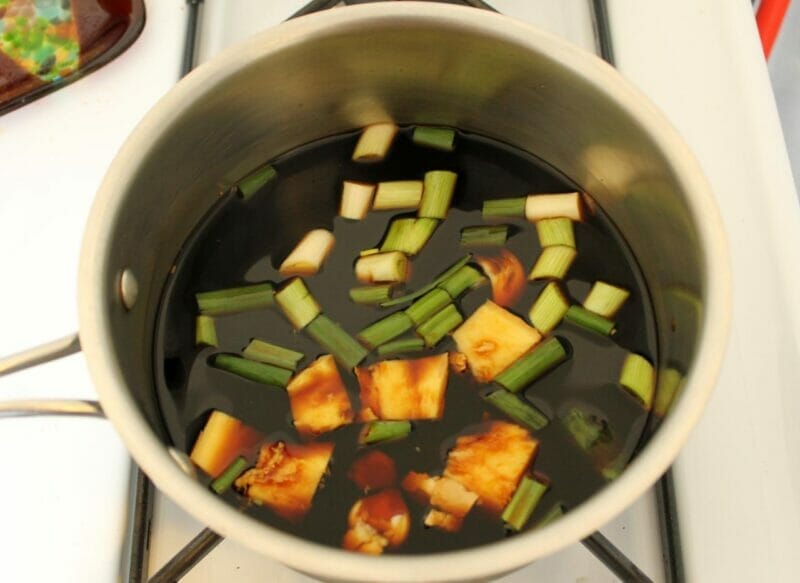 Shoyu Tare is commonly used in Japanese ramen. It is a paste that has a salty umami flavor. Its base is soy sauce, but the other ingredients are mainly salt and kombu, which are both found in most Asian markets. If you are unsure about what you need to add to your ramen, check with the ingredients of the tare. You may have to adjust the salt levels in your ramen broth according to your taste preferences.
The name "shoyu" means soy sauce. It is the most common ingredient in ramen. In addition to soy, it also contains a variety of other ingredients. The base is primarily salt, with a base of water and salt. It may also include shiitake mushrooms, sardines, or kombu. Its ingredients are a mix of soy sauce and other ingredients. It can be found in most Asian markets.
The basic ingredient is soy sauce, which gives the ramen its unique umami flavor. But shoyu tare can have up to a dozen ingredients. Start with a salt base, then add kombu and dried fish flakes. Adding sugar and shiitake mushrooms also gives the dish a rich umami flavor. This flavoring agent will keep in a closed container for a couple of months.
A common shoyu tare recipe contains a variety of ingredients. For instance, dried shiitake mushrooms and tuna flakes are typically used. The ingredients in shoyu tare can vary from a few to a dozen. For ramen, the tare is the base. Some shoyu ramen recipes include the two. The tare is the main component of a Japanese ramen.
A classic shoyu ramen dish may feature a clear broth and thin, wavy noodles. It may also include sliced pork, scallions, and bamboo shoots. The soy sauce is generally used as a dipping sauce, but you can also make it yourself in your kitchen. A simple shoyu ramen recipe can be adapted to suit any dish. It can be topped with fish or vegetables, and can be used to cut the astringency of a dish.
Another benefit of shoyu tare is its versatility. Depending on the seasonings you choose, it can be used as a base for dipping sauces. It is also used to marinate ramen eggs and season braised dishes. Its versatile flavor allows you to add more or less shoyu to your dishes, depending on your preference and the available time. It can also be used in soups, dashi, and ramen.
Affiliate DisclaimerAbout The Author
As an affiliate, we may earn a commission from qualifying purchases. We get commissions for purchases made through links on this website from Amazon and other third parties.