If you've ever caught a glimpse of a cashew and wondered how such a small nut could pack so much creaminess, welcome to the secret club! The joy of transforming cashews into silky milk is an art, and one that I've perfected over the years. Let me guide you on this delightful journey.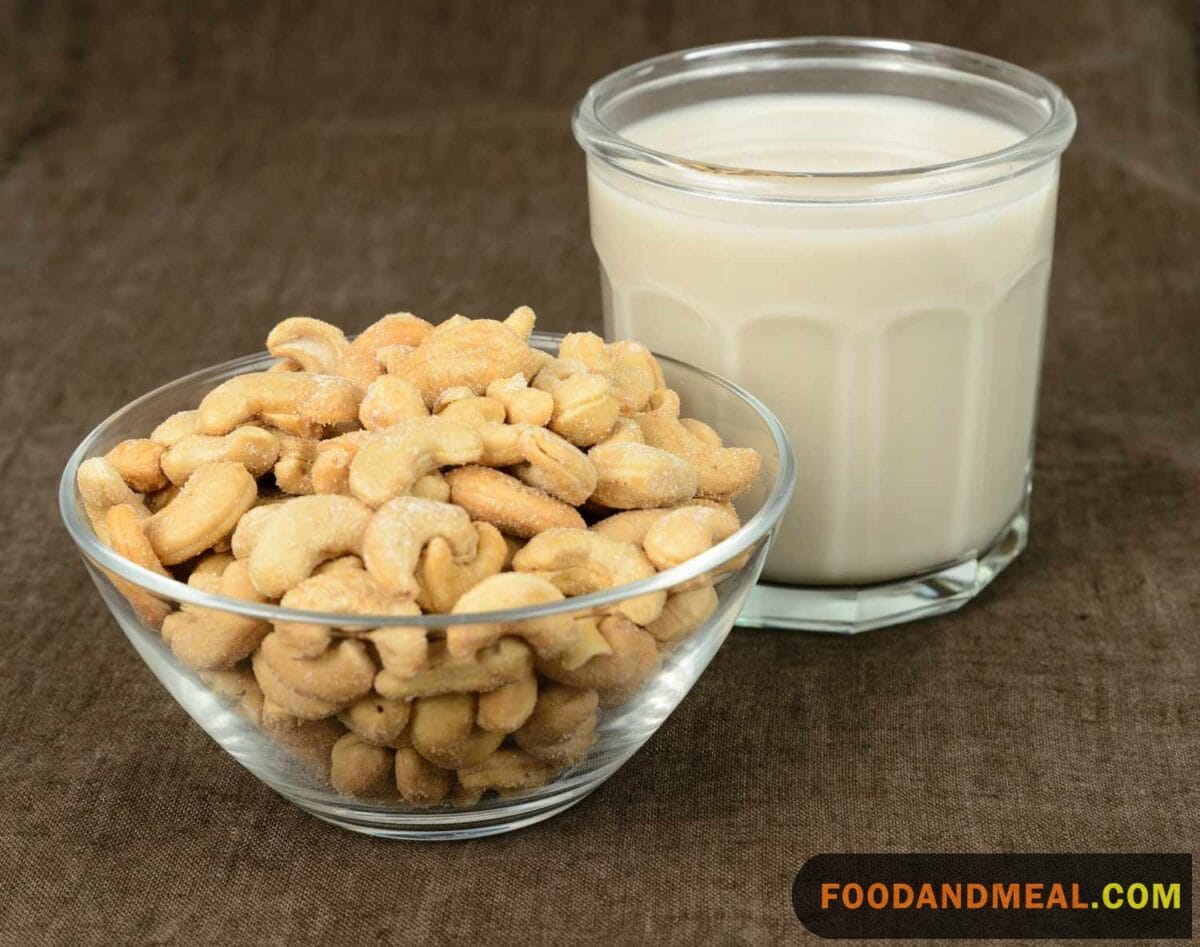 Cashew Milk Recipe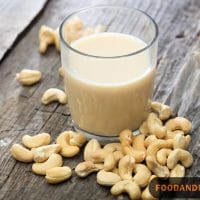 Cashew Milk
From the heart of my kitchen to yours, this cashew milk recipe is a culmination of passion, expertise, and love. As you savor its rich texture and nutty goodness, remember to share your experience with fellow enthusiasts and subscribe for a treasure trove of recipes just waiting to be explored!
Print
Add to Collection
Go to Collections
Ingredients
1

tsp

natural vanilla extract

3 to 6

pitted dates, 2 to 3 tablespoons pure maple syrup, or other sweetener

1

tbsp.

lecithin or coconut butter (optional)
Instructions
To soak the cashews, place the nuts in a glass or ceramic bowl or

large glass jar, and cover with pure water.

Add 1 teaspoon Celtic sea salt and splash of fresh lemon juice or

apple cider vinegar, cover the container with a breathable kitchen

towel, and allow to soak at room temperature for 2 hours.

Drain, and discard the soaking liquid

Rinse the cashews several times to remove the anti-nutrients.

Throw the rinsed cashews, water, and salt in your blender, and

blast on high for about 60 seconds, until smooth.

Store the milk in a sealed container in the fridge.

Cashew milk (made with soaked cashews) will keep for 2 to 3

days in a very cold fridge.

Un-soaked cashew milk will keep for about 5 days.
Notes
Tip: you can add sweetener to taste, or flavors.
Share by Email
Share on Facebook
Share on Twitter
Nutrition
Calories:
50
kcal
|
Carbohydrates:
2
g
|
Protein:
1
g
|
Fat:
2.5
g
|
Calcium:
45
mg
© Food And Meal
This website provides approximate nutrition information for convenience and as a courtesy only. Nutrition data is gathered primarily from the Spoonacular Database, whenever available, or otherwise other online calculators.
Cashew Milk Using a Pressure Cooker: The Quick Soak Method
For those of you eager beavers who don't have the patience for an overnight soak or even a few hours, I've got a trick up my culinary sleeve. Enter the pressure cooker – our savior for a rapid soak method. It reduces soaking time significantly and gives you rich, creamy cashew milk in a jiffy. Let's get started, shall we?
Ingredients:
1 cup of raw cashews
3 cups of water (for soaking)
4 cups of fresh water (for blending)
Procedure:
Quick Pressure Cooker Soak: Place your cashews in the pressure cooker and pour in the 3 cups of water ensuring all the nuts are submerged.
Cooking: Place the lid on the pressure cooker, ensuring it's sealed. Cook on high pressure for 15 minutes. If you're using an electric pressure cooker, simply set it and forget it. For stovetop versions, once it reaches high pressure, start your timer.
Release and Drain: Once the 15 minutes are up, use the quick release method to let out the steam. Be careful here; that steam is hot! Once all the pressure is released, open the cooker. Your cashews should be plump and ready for action. Drain the water and give the nuts a quick rinse.
Blending: Transfer your quick-soaked cashews to a blender, add in the 4 cups of fresh water, and blend on high until creamy and smooth. This could take anywhere from 1 to 2 minutes depending on your blender's power. If you fancy a bit of sweetness, now's the time to add your sweetener of choice. Blend again briefly to incorporate.
Strain (Optional): For an ultra-smooth texture, pour the blended cashew milk through a nut milk bag or a fine-mesh sieve into a bowl. Use your hands to squeeze and extract as much liquid as possible.
Store: Pour your creamy cashew milk into a glass jar or bottle and refrigerate. Remember, it might separate over time, but a quick shake is all it takes to bring it back to its creamy consistency.
Cashew Milk Cooking Tips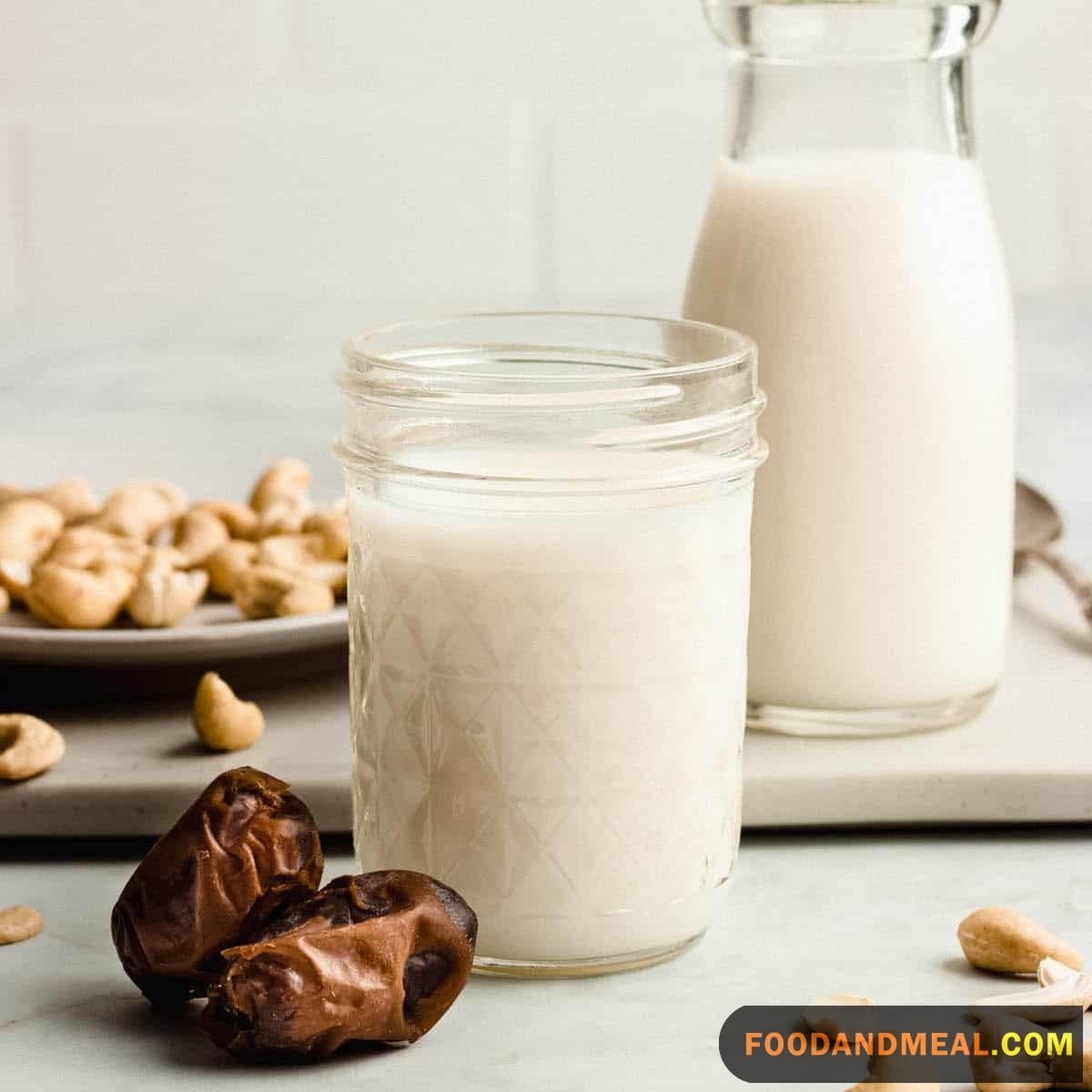 Oh, dear reader, cashew milk, like any delicacy, has its secrets. Let me share some tried-and-tested tips that will make your cashew milk endeavors all the more delightful:
Soaking Matters: Even if you're pressure cooking, don't skip the soak! It not only softens the nuts but also aids in digestion.
Sweetening the Deal: While natural cashews have a slight sweetness, consider adding a touch of maple syrup, honey, or a date while blending for that extra hint of sweetness.
Too Thick or Thin?: Adjust the water ratio. Start with less, and you can always add more to get your preferred consistency.
Avoid Overheating: If you're warming your cashew milk, ensure it's on a low flame. High heat can change its flavor and texture.
Flavor it Up: Infuse your cashew milk with vanilla, cocoa, or even berries during the blending process for a flavored version.
Serving Suggestions for Cashew Milk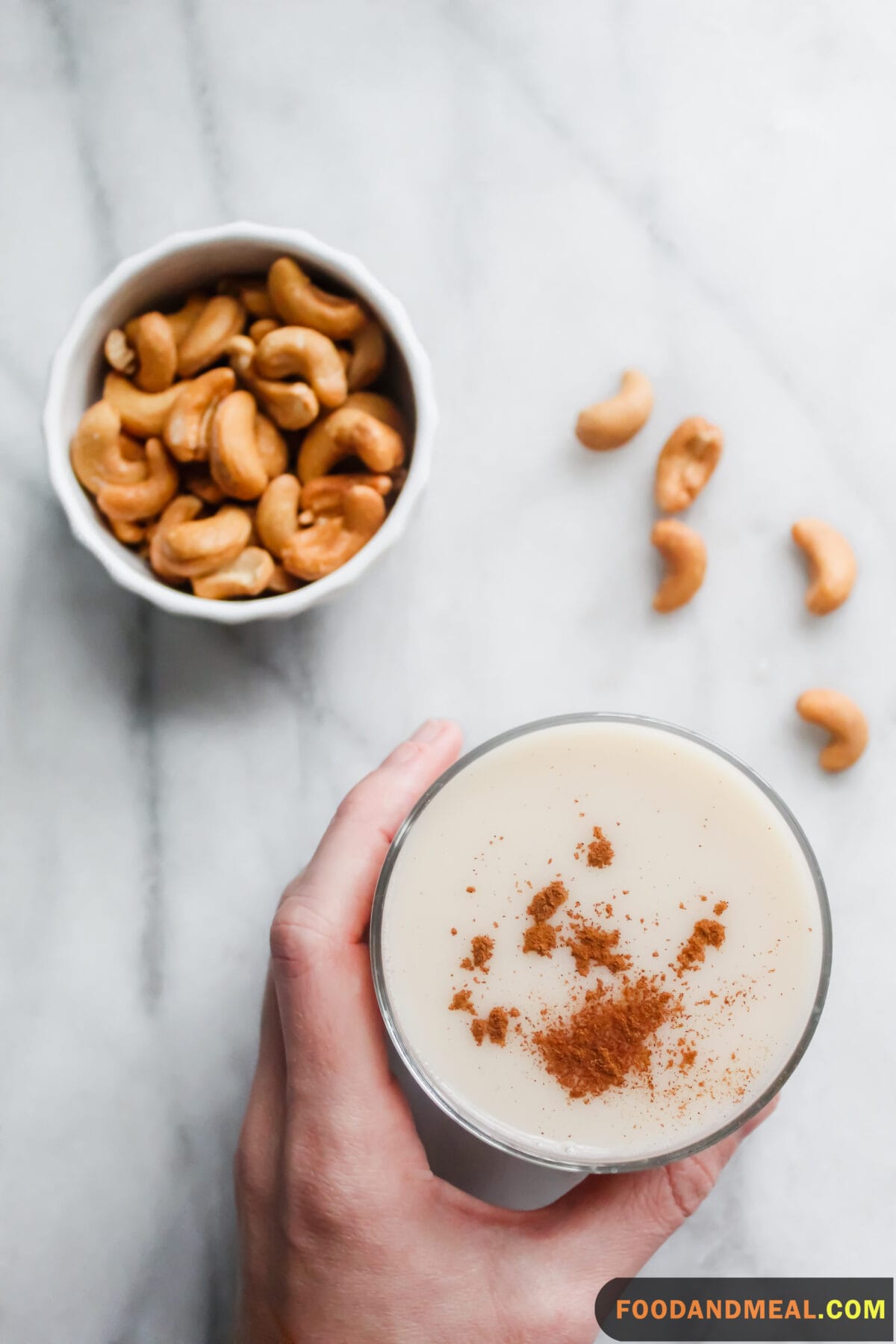 Morning Rituals: Start your day with a splash of cashew milk in your coffee or tea. The richness elevates your regular cuppa to a café-style treat. Little ones? They'll adore it with their morning cereal or oatmeal.
Smoothie Queen (or King!): Blend it with fruits, a touch of honey, and some ice. Voilà, a smoothie fit for royalty.
Dessert Time: A drizzle over a warm brownie or pie? Heavenly! Or freeze cashew milk with a hint of vanilla and sugar, and you have a dairy-free ice cream.
For the Health Buffs: Pair cashew milk with protein powder post-workout. Your muscles and taste buds will thank you.
Sip & Relax: Warm it up, add a sprinkle of cinnamon or turmeric for a calming evening drink.
Cashew Milk FAQs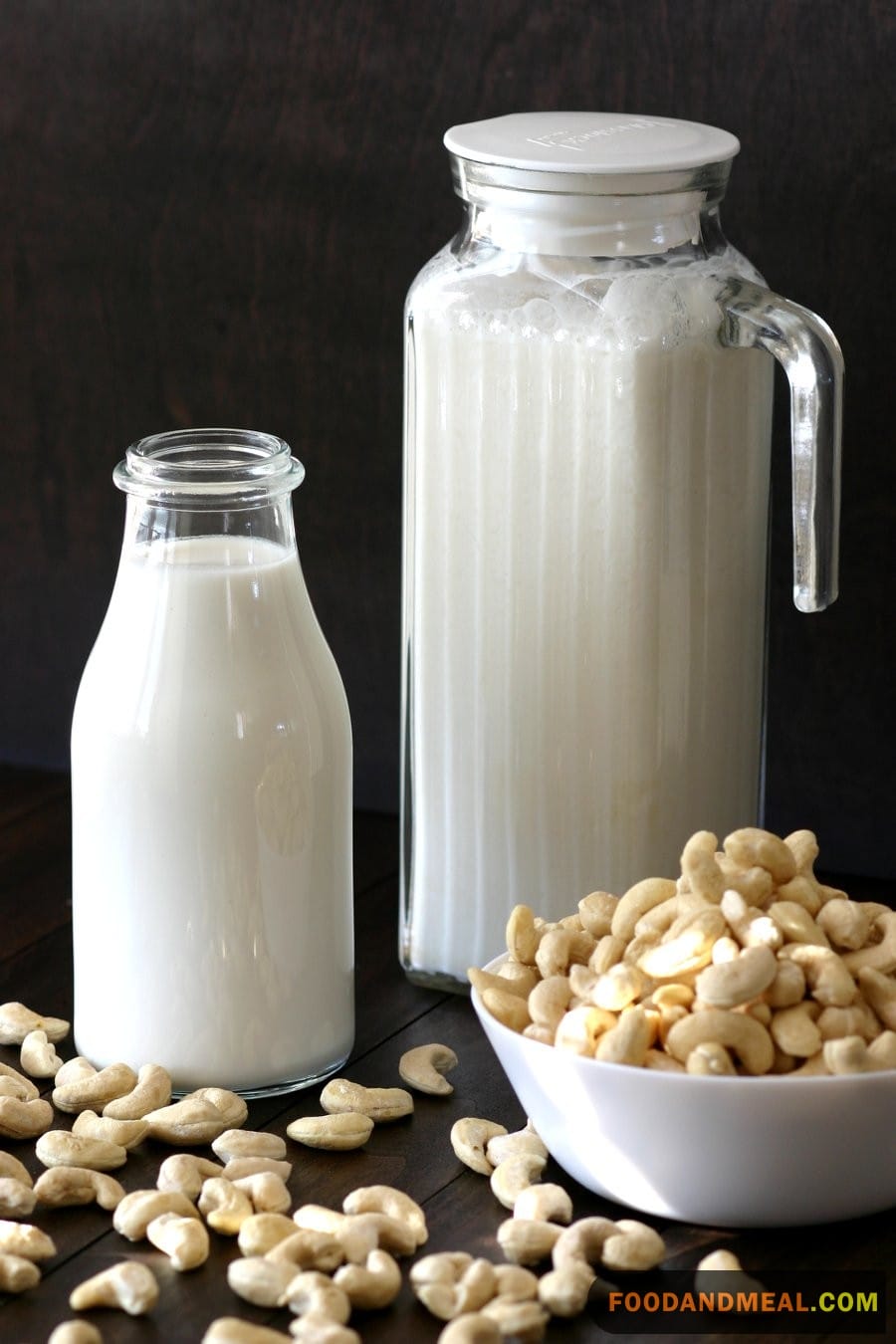 How long does homemade cashew milk last? Typically, homemade cashew milk can last in the refrigerator for about 3-4 days. Always give it a good sniff and a stir before using. If it smells off or has visible mold, it's time to bid adieu.
Why does my cashew milk separate? Natural separation is common in homemade nut milks since they lack the commercial stabilizers. Just give it a shake or a stir, and it'll be back to its creamy self.
Can I use roasted cashews for the milk? While you can, I'd recommend raw cashews for a neutral flavor. Roasted cashews will give a deeper, toasted flavor which might not be ideal for all recipes.
Is cashew milk good for lactose-intolerant folks? Absolutely! Cashew milk is naturally lactose-free, making it a great option for those avoiding dairy.
Any ideas for the leftover cashew pulp? Oh, the wonders of cashew pulp! Use it in smoothies, oatmeal, or even as a base for creamy sauces. Zero waste and a hundred percent taste!
Cashew milk – the rich, nutty alternative your kitchen needs. Perfect for sipping or cooking. Get the recipe today!
Affiliate DisclaimerAbout The Author
As an affiliate, we may earn a commission from qualifying purchases. We get commissions for purchases made through links on this website from Amazon and other third parties.