Rise and shine, foodies! Today, we're diving into the heartwarming world of Brown Sugar Hot Cakes, a Korean breakfast treasure. I can't wait to share this recipe, perfected over countless mornings in my kitchen. These hot cakes are like a cozy blanket for your taste buds. Let's get started on this delicious journey.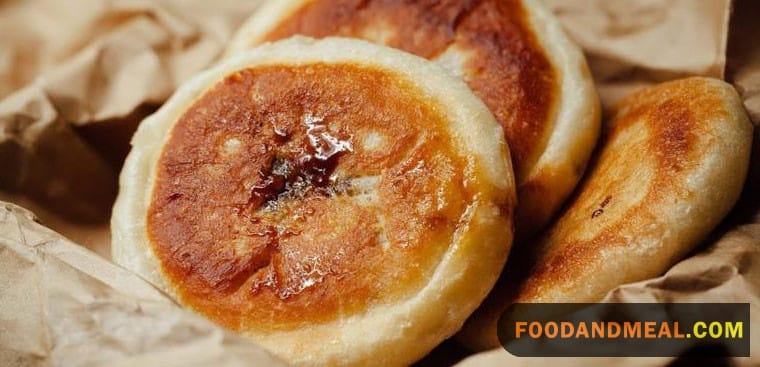 Brown Sugar Hot Cakes Recipe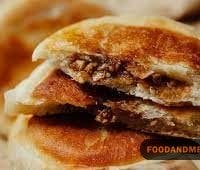 BROWN SUGAR HOT CAKES
Indulge in the warmth and sweetness of Brown Sugar Hot Cakes with our easy-to-follow recipe. Discover cooking tips, serving ideas, and more. Don't forget to share this delightful recipe and subscribe for more culinary adventures.
Print
Add to Collection
Go to Collections
Equipment

1 paper towel−lined plate
Instructions
To make the batter, in a large bowl, combine the water, 1⁄2 tablespoon superfine sugar, and yeast. Mix until combined. Set aside for 10 minutes.

Add the flour, milk, and salt and mix until a dough begins to form.

On a lightly floured work surface, knead the dough for 4 to 5 minutes.

Put the dough in the large bowl, cover with plastic wrap, and let it expand and double in size, about 1 hour.

To make the filling, in a small bowl, combine the brown sugar, the remaining 1⁄2 tablespoon superfine sugar, and cinnamon. Set aside.

Dust your hands with flour and roll golf ball−size balls with all the dough.

Put one ball in the palm of your hand, flatten with your other hand, and place 1 teaspoon of the filling in the middle. Fold over gently to close. Repeat with the rest of the dough and filling.

In batches in a large, lightly oiled skillet over medium-high heat, fry the stuffed dough circles until they puff up, about 2 minutes. Flip and cook until browned, 2 to 3 minutes. Transfer to a paper towel−lined plate. Add more vegetable oil to the pan as needed. Repeat until all of the pancakes have been fried.

Serve hot, or enjoy at room temperature.

Store in an airtight container at room temperature for up to 2 days.
Notes
VARIATION TIP: Experiment with fillings in this one; it's great fun. Try some Nutella or peanut butter!
Share by Email
Share on Facebook
Share on Twitter
Nutrition
Calories:
114
kcal
|
Carbohydrates:
20
g
|
Protein:
1
g
|
Fat:
4
g
|
Saturated Fat:
1
g
|
Polyunsaturated Fat:
2
g
|
Monounsaturated Fat:
1
g
|
Trans Fat:
0.02
g
|
Cholesterol:
3
mg
|
Sodium:
3132
mg
|
Potassium:
67
mg
|
Fiber:
0.1
g
|
Sugar:
19
g
|
Vitamin A:
45
IU
|
Vitamin C:
0.01
mg
|
Calcium:
62
mg
|
Iron:
0.2
mg
© Food And Meal
This website provides approximate nutrition information for convenience and as a courtesy only. Nutrition data is gathered primarily from the Spoonacular Database, whenever available, or otherwise other online calculators.
Cooking Tips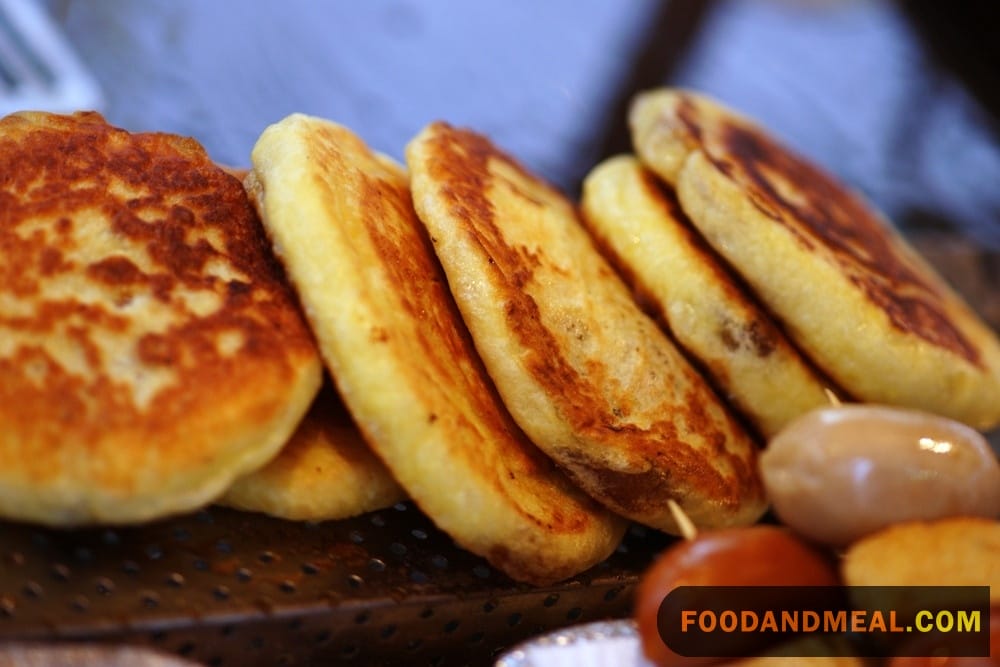 Tips for Perfect Brown Sugar Hot Cakes: Creating the perfect brown sugar hot cakes involves a few tricks and tips:
Temperature Control: Ensure that your griddle or pan is preheated to the right temperature. Too hot, and the hot cakes may burn; too cool, and they won't cook evenly.
Lumps Are Okay: Don't overmix the batter. It's perfectly fine to have a few lumps; overmixing can result in tough hot cakes.
Right Size: Use a ladle or measuring cup to portion out the batter for uniform-sized hot cakes. This ensures even cooking.
Common Mistakes to Avoid:
Flipping Too Soon: Resist the urge to flip the hot cakes too early. Wait until you see bubbles on the surface and the edges look set before flipping.
Squishing Them Down: Avoid pressing the hot cakes with the spatula while cooking. This can deflate them and affect their fluffiness.
Neglecting the Grease: Make sure your griddle or pan is greased adequately before pouring the batter. This prevents sticking and ensures a golden exterior.
Serving Suggestions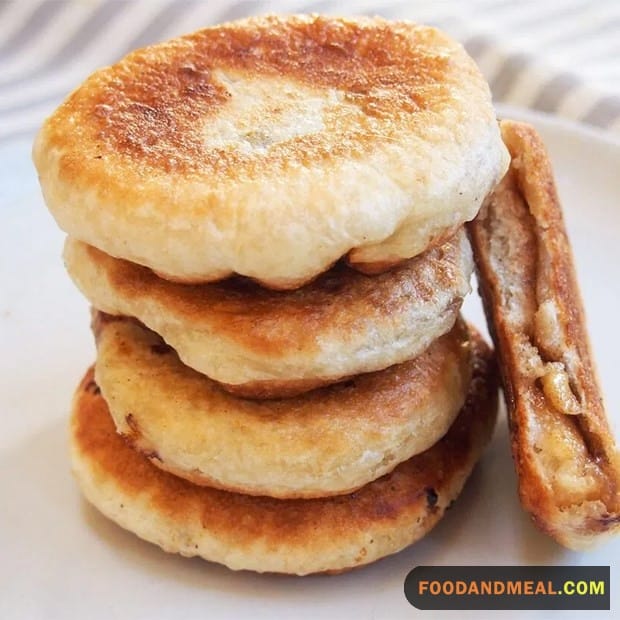 Versatile Breakfast Delight: Brown Sugar Hot Cakes are a versatile breakfast treat that can be enjoyed in various settings and with different accompaniments:
For Weekend Brunch: These hot cakes are perfect for leisurely weekend brunches with family and friends. Serve them with a variety of toppings to satisfy everyone's tastes.
Kids' Breakfast: Children love the sweetness of brown sugar hot cakes. It's a great way to start their day with a smile.
Special Occasions: Elevate your special occasions by serving these hot cakes as part of a celebratory breakfast. Pair them with champagne for a luxurious touch.
Complementary Flavors and Ideas: Enhance your Brown Sugar Hot Cakes experience with these recommendations:
Toppings: Consider a range of toppings like fresh berries, banana slices, chopped nuts, or even a dollop of Greek yogurt. The combination of textures and flavors is delightful.
Syrups: Drizzle maple syrup, honey, or a brown sugar syrup for an extra dose of sweetness.
Sides: Serve hot cakes with sides like crispy bacon, scrambled eggs, or a fruit salad for a well-rounded breakfast.
Creative Presentation: Get creative with how you present your hot cakes:
Stacked High: Create a towering stack of hot cakes for an impressive presentation. Top it with powdered sugar and berries.
Hot Cake Sandwich: Make a hot cake sandwich by placing your favorite fillings, like peanut butter and banana slices, between two hot cakes.
Mini Hot Cakes: Make mini-sized hot cakes for a charming and dainty breakfast spread. They're perfect for tea parties or brunch gatherings.
FAQs of Brown Sugar Hot Cakes
Can I store leftover brown sugar hot cakes? Absolutely! Allow them to cool, then store them in an airtight container in the refrigerator for up to 2-3 days.
Can I freeze hot cakes for later? Yes, you can freeze them. Place parchment paper between each hot cake to prevent sticking, then wrap them tightly in plastic wrap or aluminum foil. Freeze for up to one month.
How do I reheat hot cakes without making them soggy? To reheat, use a toaster or toaster oven for crispy results. Alternatively, warm them in a preheated oven at 350°F (175°C) for a few minutes.
Can I make the batter in advance? Yes, you can prepare the batter ahead of time and refrigerate it. Just give it a quick stir before using it.
Can I make these hot cakes gluten-free? Certainly! You can use a gluten-free flour blend in place of all-purpose flour for a gluten-free version of brown sugar hot cakes.
Start your day with warmth and sweetness – Brown Sugar Hot Cakes. Share the recipe, savor the flavors, and subscribe for more culinary inspiration.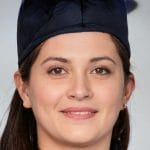 Hi! I'm Nazia of 'Nazia Cooks', a self-taught baker and cook residing in Chennai. Rooted in the rich South Indian culinary landscape, my palate has expanded to embrace global flavors. I revel in crafting fusion dishes, melding traditions to birth unique tastes.
Affiliate DisclaimerAbout The Content
As an affiliate, we may earn a commission from qualifying purchases. We get commissions for purchases made through links on this website from Amazon and other third parties.