Hello there, JaimeInez here! I'm thrilled to welcome you back to Food and Meal, where we celebrate the joy of cooking and the love for food. Today, I'm excited to share with you my recent culinary adventure with a delightful Filipino dessert – the Davao City Durian Cheesecake. This journey has been nothing short of amazing, and I can't wait to dive into the details with you. So, let's embark on this gastronomic exploration together!
Davao City Durian Cheesecake Recipe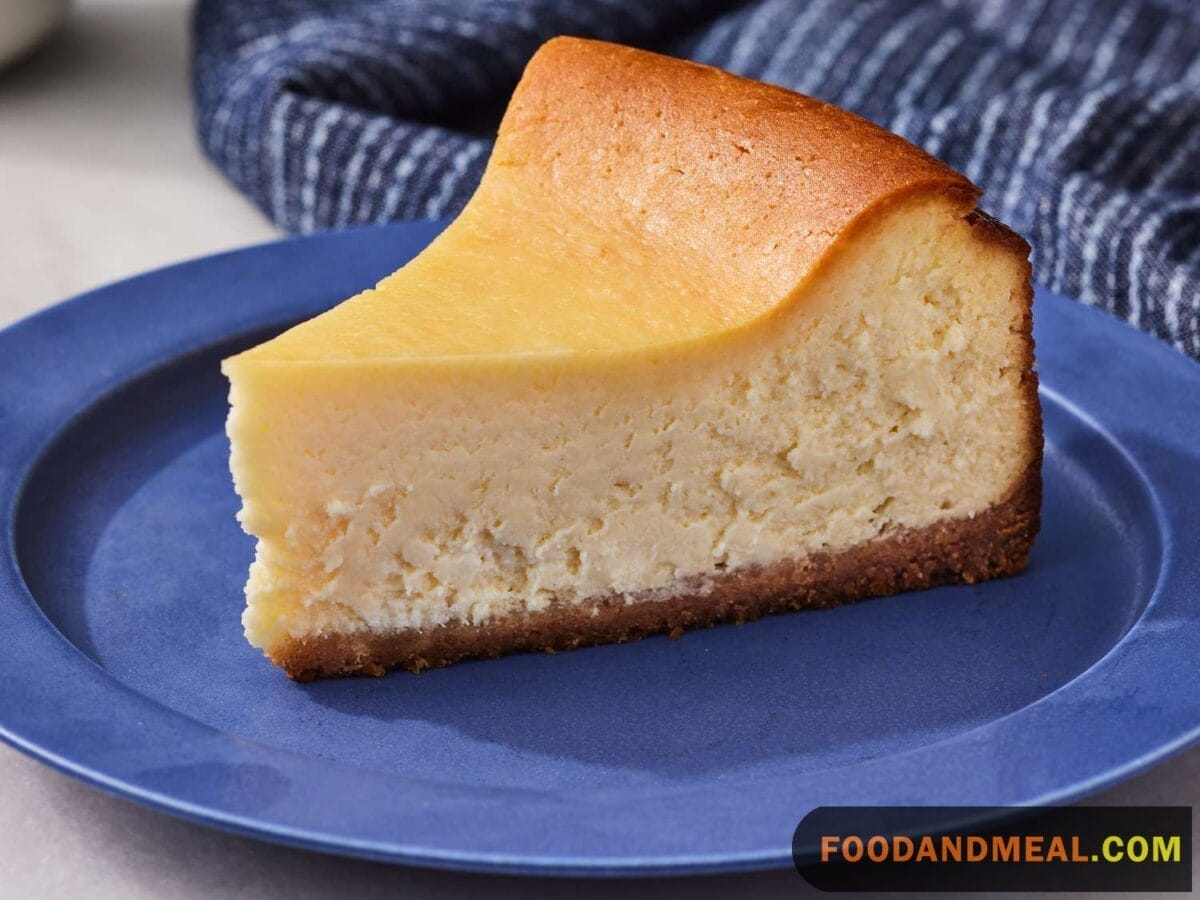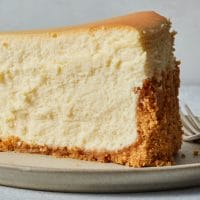 Davao City Durian Cheesecake
Kadayawan Festival of Davao City (3rd week in August). The Kadayawan festival is the most glorious annual festival in Davao City. It's mostly a thanksgiving feast for the city's blessings, its cultural wealth, its abundant produce, and its serene way of living.
Print
Add to Collection
Go to Collections
Equipment
Instructions
Start by preheating the oven to 350 degrees F.

For the crust, combine all the ingredients together, then, press into a 9-inch pie pan. Set aside in the fridge.

For the filling, combine milk and durian together, stirring and mashing until smooth. Set aside.

Next, beat together cream cheese and sugar until the mixture becomes smooth.

Gradually add the eggs and continue to beat on medium.

Place combined durian flesh and milk, plus vanilla, into the mixer.

Add flour and continue to mix until blended.

Pour in the mixture onto prepared crust, spreading evenly.

Bake for about 40 minutes or until a toothpick inserted in the middle comes out clean.

Allow to cool completely and chill in the refrigerator before slicing and serving.
Notes
For those who simply can't stomach eating the fresh durian fruit amid its
pungent smell, there are various alternatives to still enjoy it and discover
Davao's best. This cheesecake recipe is just one of the many desserts that
seeks to highlight this prime produce that the city is proud of. They serve this
cheesecake whenever a celebration is one and it certainly never misses a
fiesta.
Share by Email
Share on Facebook
Share on Twitter
Nutrition
Calories:
110
kcal
|
Carbohydrates:
19
g
|
Protein:
2
g
|
Fat:
3
g
|
Saturated Fat:
2
g
|
Polyunsaturated Fat:
0.2
g
|
Monounsaturated Fat:
1
g
|
Cholesterol:
11
mg
|
Sodium:
39
mg
|
Potassium:
49
mg
|
Fiber:
0.1
g
|
Sugar:
17
g
|
Vitamin A:
138
IU
|
Calcium:
38
mg
|
Iron:
0.2
mg
© Food And Meal
This website provides approximate nutrition information for convenience and as a courtesy only. Nutrition data is gathered primarily from the Spoonacular Database, whenever available, or otherwise other online calculators.
About Davao City Durian Cheesecake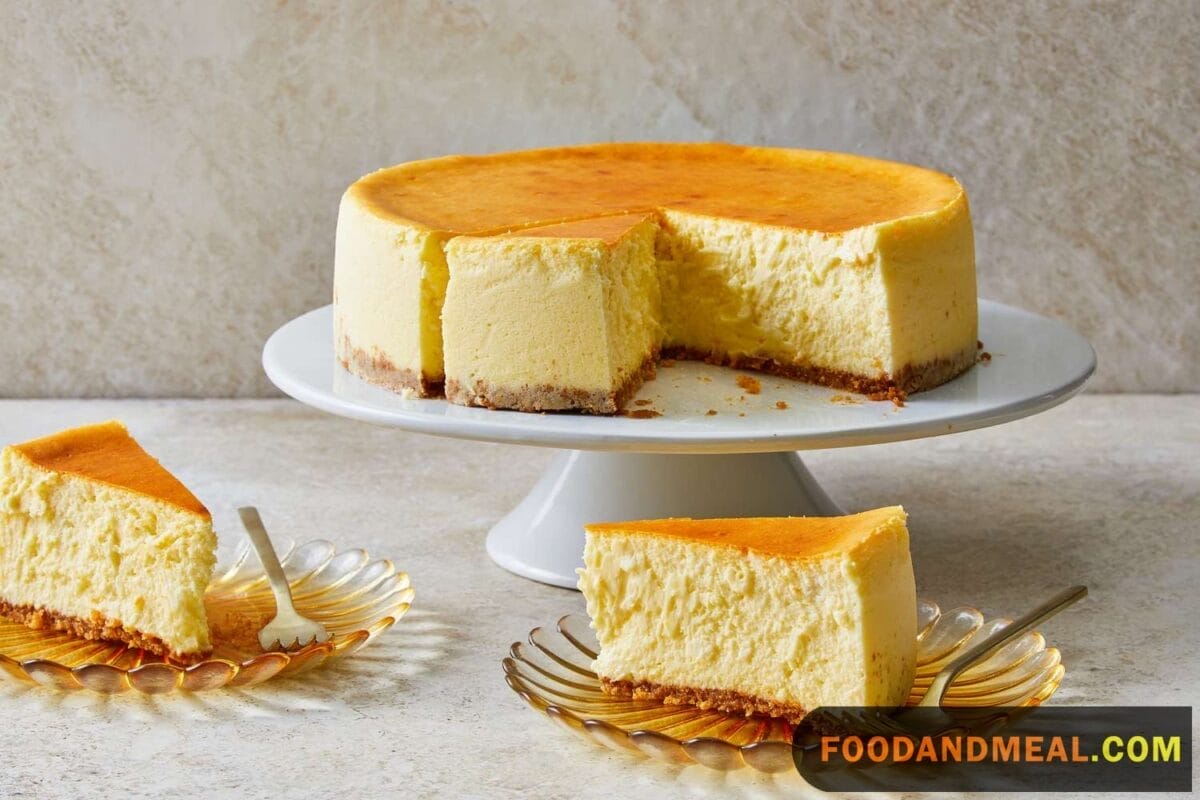 Davao City Durian Cheesecake is a unique dessert that hails from Davao City, known as the "Durian Capital of the Philippines". This cheesecake features the king of fruits – durian, blended seamlessly into a creamy cheesecake base. The result is a dessert that's rich, creamy, and carries the distinct, bold flavor of durian, making it a must-try for both durian lovers and adventurous foodies.
Cooking Tips for Davao City Durian Cheesecake
Quality of Ingredients: Always opt for fresh durian. The quality of your durian can significantly impact the taste of your cheesecake.
Balancing Flavors: Balancing the strong flavor of durian with the creaminess of the cheesecake base is crucial. Adjust the amount of durian pulp according to your preference.
Baking Time: Be careful not to overbake the cheesecake. It should still have a slight wobble in the center when it's done.
Serving Suggestions for Davao City Durian Cheesecake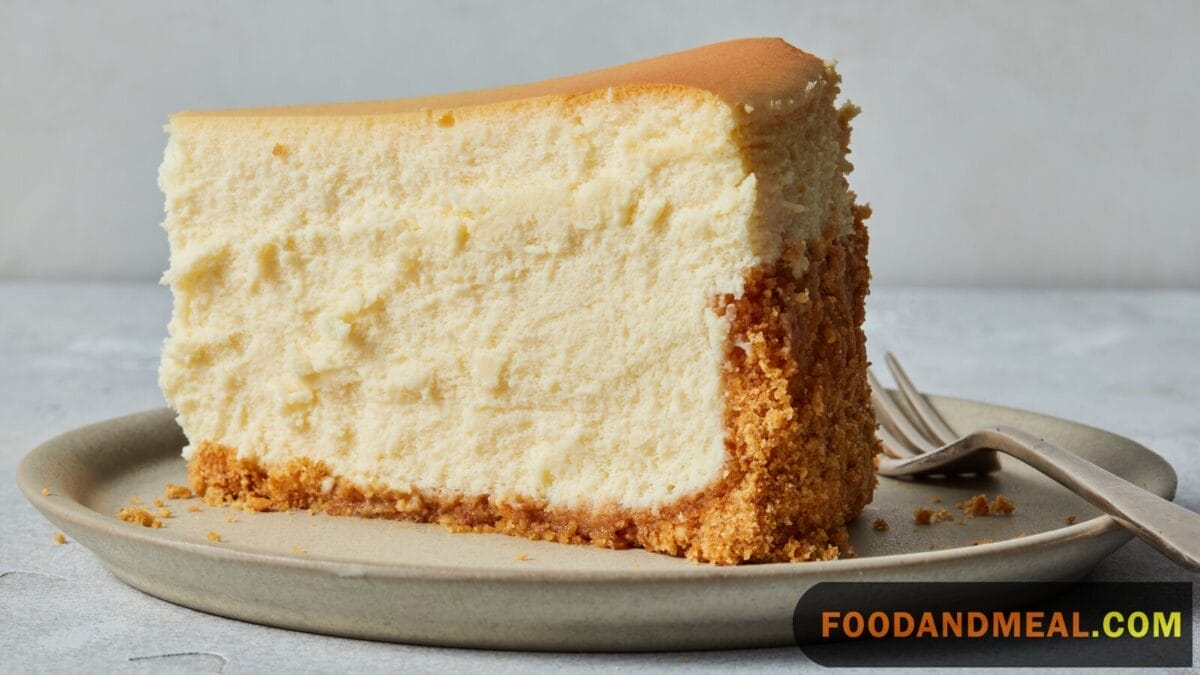 Chilled Dessert: Serve your Durian Cheesecake chilled. This enhances the texture and flavor of the cheesecake.
Fruit Garnish: A garnish of fresh fruits can add a refreshing contrast to the rich cheesecake.
Drink Pairing: A cup of hot tea or coffee makes a great pairing with this rich and creamy dessert.
FAQs About Davao City Durian Cheesecake
What Makes Davao City Durian Cheesecake Special? Davao City Durian Cheesecake is special due to its incorporation of durian, a fruit known for its strong, distinctive flavor, into a classic cheesecake.
Can I Use Frozen Durian? While fresh durian is recommended, you can use frozen durian if fresh ones are not available. Just make sure to thaw it properly before using.
Can I Make It Less Durian-Intense? Yes, you can adjust the amount of durian pulp according to your preference. Remember, the dish should still carry a hint of durian flavor!
How Can I Store Leftovers? Leftovers can be stored in an airtight container in the refrigerator for up to 5 days.
Can I Make It Vegan? While traditional Durian Cheesecake is not vegan, you could experiment with plant-based alternatives like cashew cream and vegan cream cheese to create a vegan version.
In conclusion, Davao City Durian Cheesecake is more than just a dessert; it's a culinary adventure that challenges and delights the palate. The process of making it involves careful preparation and a balance of flavors, resulting in a dessert that's both indulgent and unique. Whether you're a seasoned baker or a beginner, I hope these tips and suggestions inspire you to try making your own Davao City Durian Cheesecake at home. Happy baking!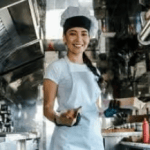 Cooking Like A Pro
Author Name : Jaime Inez
Address: Times Street, West Triangle, 1103, Quezon City, Metro Manila, Philippines
Phone:  96-2-4108596
Email: Contact@cookinglikeapro.net
Affiliate DisclaimerAbout The Content
As an affiliate, we may earn a commission from qualifying purchases. We get commissions for purchases made through links on this website from Amazon and other third parties.