Diving into the world of baking, there's a timeless classic that never ceases to evoke nostalgia: the Chewy Peanut Butter Cookies. A harmonious blend of savory and sweet, these cookies are a testament to simple ingredients creating extraordinary delights.
As an experienced chef, I've journeyed through countless recipes, and this one holds a special place in my heart. Join me in revisiting this iconic treat, perfecting its texture, and immersing ourselves in its irresistible charm. Let's bake memories!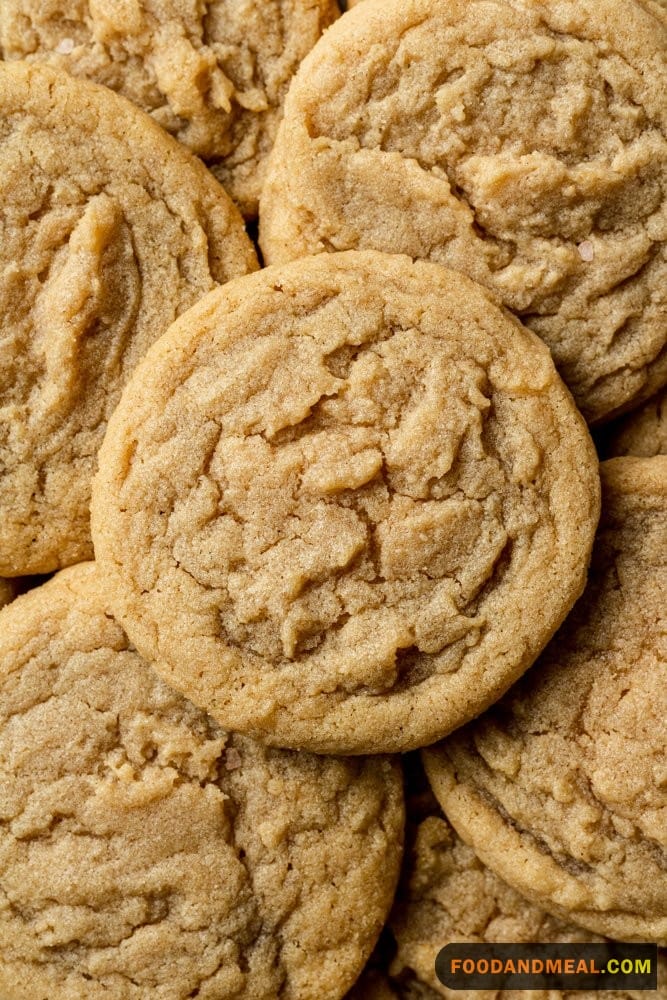 Chewy Peanut Butter Cookies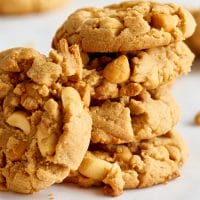 Chewy Peanut Butter Cookies
When it comes to baking, peanut butter cookies are not the most delicate. Unlike regular cookie recipes, you do not need to worry about burning them. Just follow the recipe closely and the results will be just as delicious. 
Print
Add to Collection
Go to Collections
Instructions
Preheat the oven first to 300 degrees Fahrenheit and line the baking sheets with some parchment paper.

In a medium to large-sized bowl (depends on you), mix the flour, baking soda and some salt before setting it aside.

Combine white sugar, brown sugar and butter in a mixing bowl and beat it using a hand mixer until it becomes grainy. Add the eggs one by one, beating in between and repeat the process until it becomes fluffy in appearance.

Gradually add the mixed dry ingredients, mixing until everything becomes well blended before adding the chopped peanuts in.

Scoop the dough mixture into quarter-cup-sized portions, roll it into a ball and coat it with additional sugar. Make sure that you position the cookie dough balls at least two inches apart from each other when you put it on the baking sheet.

Bake for at least 20 to 22 minutes until you notice that the cookie sides become golden-brown while the center looks under-baked at the same time. Once done, remove the baking sheet from the oven and allow the cookies to get cool for at least five minutes before transferring them out onto a wire rack to cool completely.
Notes
If you're looking for a delicious cookie, this recipe is perfect for you! Besides tasting like roasted peanuts, these cookies will also taste great with cold milk. Once you've tried this simple recipe, you will love these cookies as much as I do! You'll definitely want to try these peanut butter cookies as soon as possible! Just be sure to leave them on the baking sheet for at least 10 minutes before eating them!
If you've never made them before, make sure you check the recipe carefully to make sure the recipe is correct. You can even do it with your kids!
Share by Email
Share on Facebook
Share on Twitter
Nutrition
Serving:
8
servings
|
Calories:
2011
kcal
|
Carbohydrates:
216
g
|
Protein:
44
g
|
Fat:
116
g
|
Saturated Fat:
43
g
|
Polyunsaturated Fat:
22
g
|
Monounsaturated Fat:
45
g
|
Trans Fat:
2
g
|
Cholesterol:
125
mg
|
Sodium:
940
mg
|
Potassium:
1118
mg
|
Fiber:
11
g
|
Sugar:
140
g
|
Vitamin A:
1422
IU
|
Calcium:
157
mg
|
Iron:
7
mg
© Food And Meal
This website provides approximate nutrition information for convenience and as a courtesy only. Nutrition data is gathered primarily from the Spoonacular Database, whenever available, or otherwise other online calculators.
Making Chewy Peanut Butter Cookies using a Microwave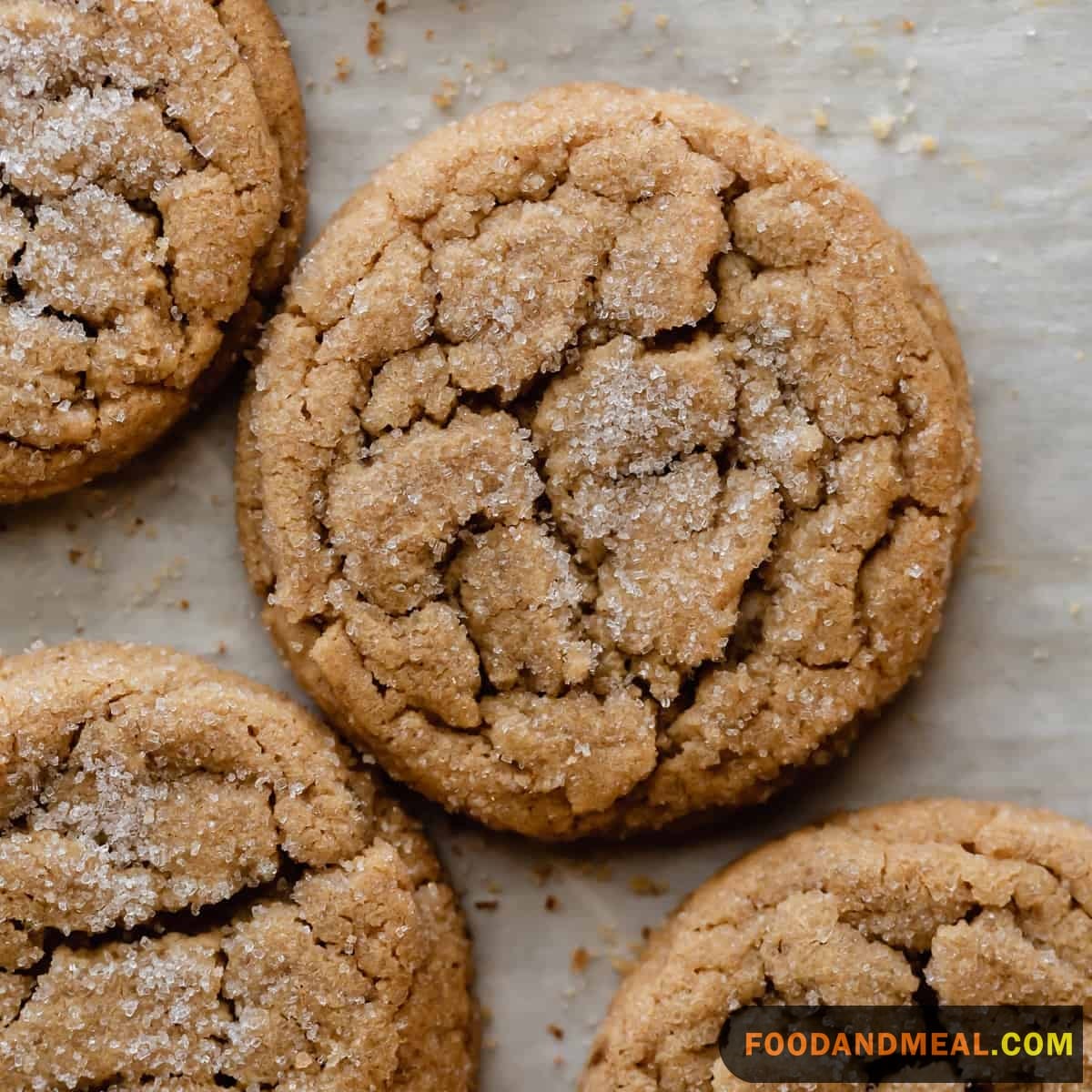 Prepare Your Dough: Follow your recipe to prepare the cookie dough as usual.
Microwave-Safe Plate: Line a microwave-safe plate with parchment paper. This ensures the cookies don't stick and the plate remains clean. Do not overcrowd; usually, 2-3 cookies per batch is optimal depending on the size of your microwave.
Flatten Slightly: Due to the microwave's mode of heating, it's essential to flatten your dough balls slightly to ensure even cooking. Use a fork to create the classic crisscross pattern.
Microwave on Medium: Start by microwaving the cookies at 50% power for about 2-3 minutes. Microwaves vary, so keep an eye out. You want the edges to be slightly firm, and the center a bit soft. Remember, they will continue to harden as they cool.
Cooling Time: Once done, let them rest on the plate for about 2 minutes. Then, transfer them to a cooling rack to allow them to cool completely. This will help them achieve that desired chewy consistency.
Repeat: Continue with the rest of the dough, remembering to allow the microwave plate to cool a bit between batches to avoid overcooking.
Tips for making Chewy Peanut Butter Cookies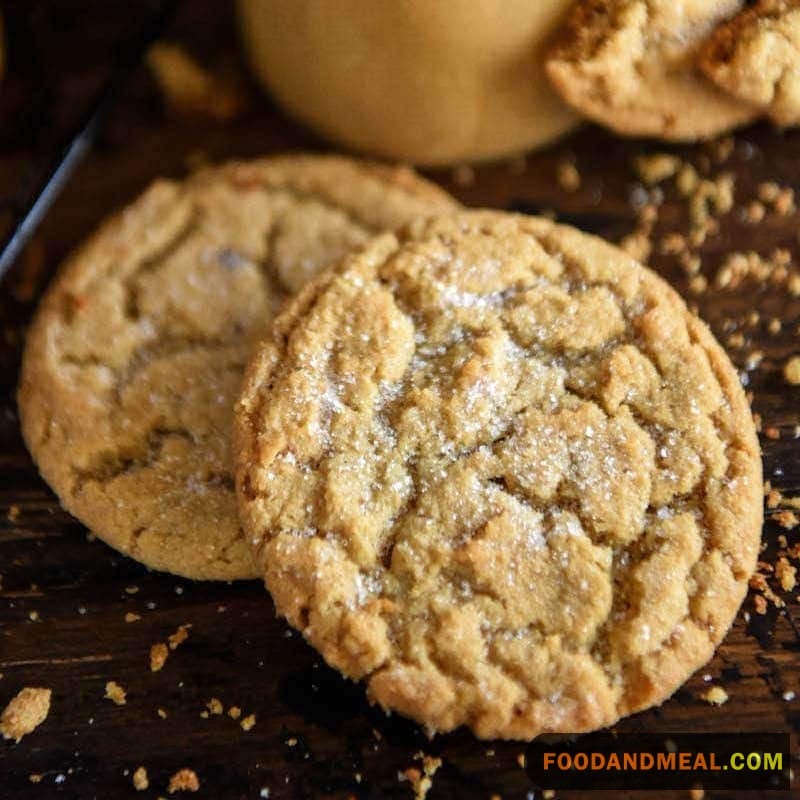 Serving Suggestions for Chewy Peanut Butter Cookies
Milk Pairing: The age-old favorite! Whether it's almond, soy, or classic dairy, a cold glass of milk complements the rich flavors of peanut butter beautifully.
Ice Cream Sandwich: Place a scoop of vanilla or chocolate ice cream between two cookies and gently press. The creamy texture of the ice cream juxtaposed with the chewiness of the cookie is pure magic.
Dessert Platter: Place cookies on a platter with chunks of dark chocolate, slices of bananas, and a drizzle of honey. This offers a variety of flavors and textures, enhancing the overall dessert experience.
Coffee or Tea: A hot cup of black coffee or chai tea pairs surprisingly well with the richness of peanut butter. The warm beverage cuts through the cookie's sweetness, making for a balanced treat.
Cooking Tips for Perfect Peanut Butter Cookies Every Time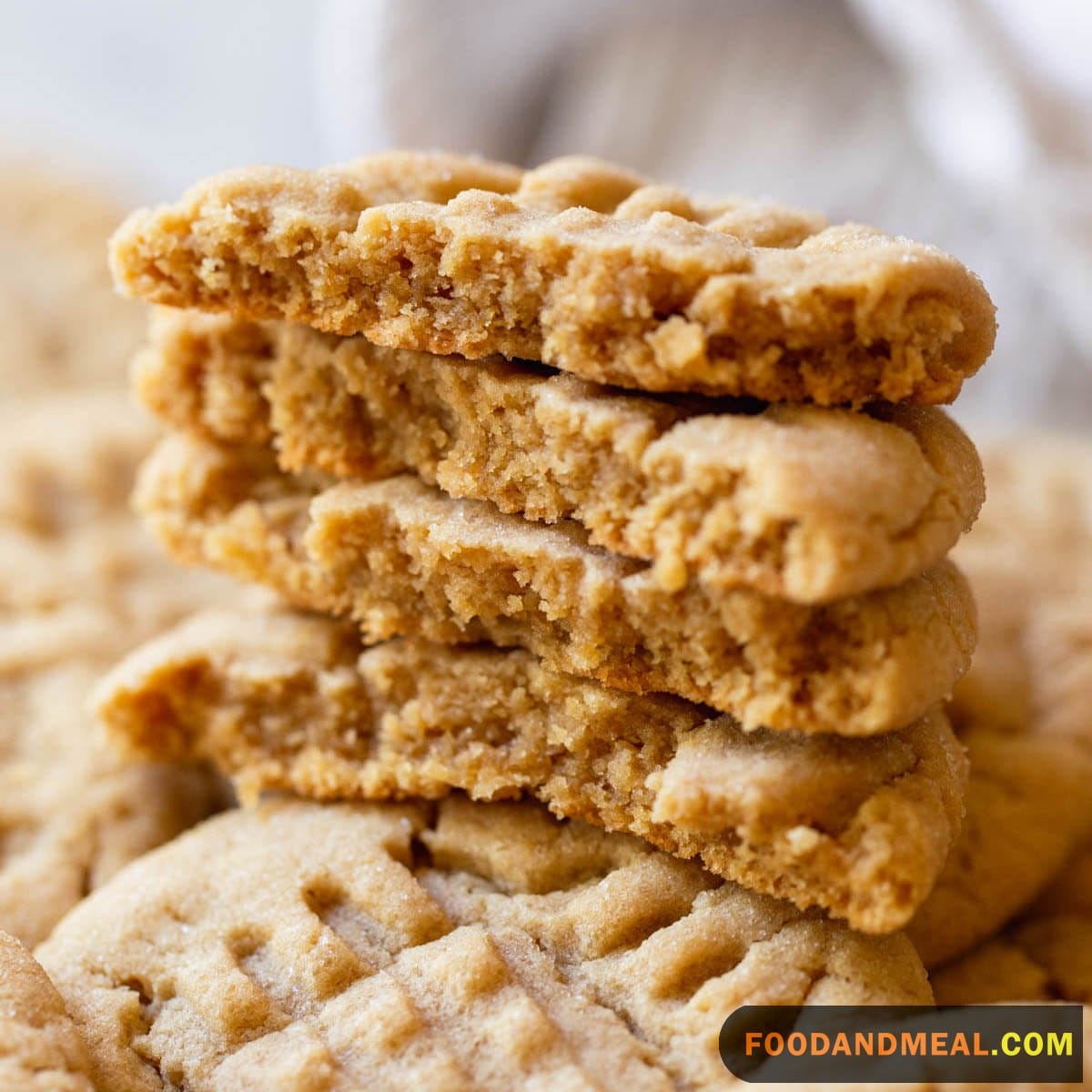 Quality Ingredients: Always opt for high-quality peanut butter without added sugars or fillers. It makes a difference in flavor and texture.
Avoid Overmixing: Once flour is added, mix just until combined. Overmixing can result in tougher cookies.
Chill the Dough: If you've got the time, chilling the dough for an hour or so can help in achieving thicker cookies.
Even Sizes: Ensure that all your cookies are of the same size. This ensures even baking, especially important if you want that consistent chewy middle.
Watch the Oven: Ovens can be unpredictable. Always keep an eye out towards the end of baking to avoid over-baking which can compromise on the cookie's chewiness.
FAQs on Chewy Peanut Butter Cookies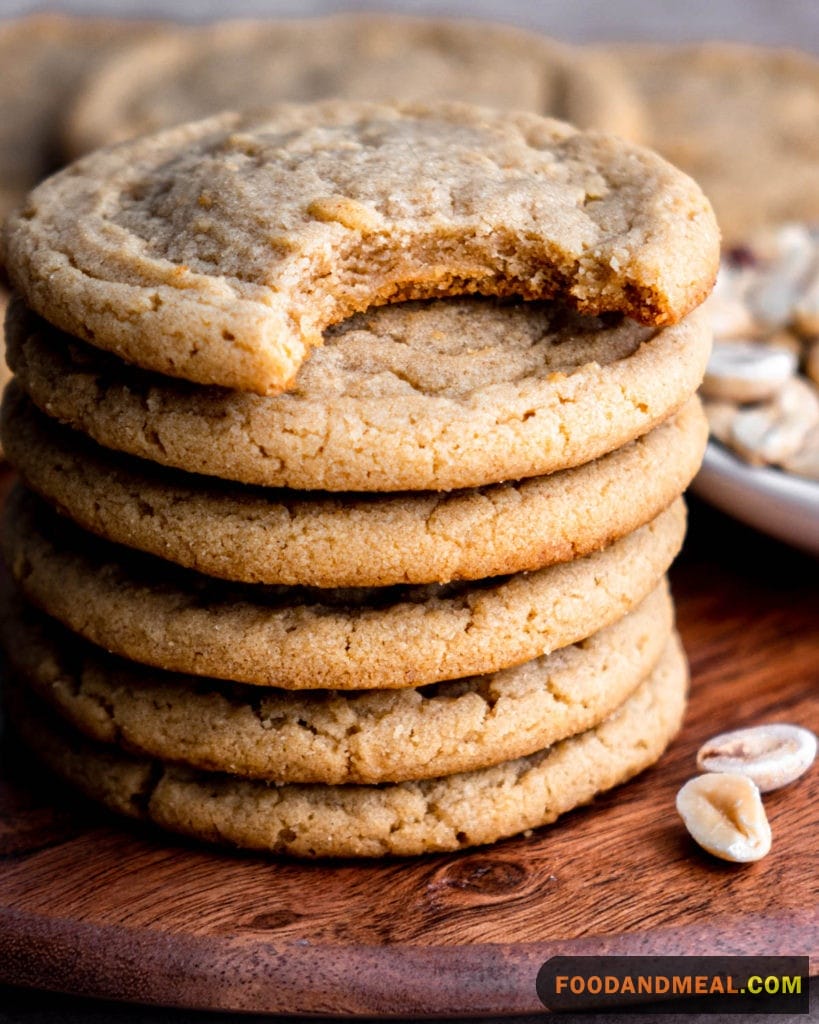 Can I use crunchy peanut butter instead of smooth?Absolutely! Crunchy peanut butter will give your cookies an added texture. Just ensure it's of good quality.
Why did my cookies turn out crumbly? Crumbly texture is often due to too much flour or over-baking. Always measure your ingredients correctly and keep an eye on them in the oven.
How should I store leftover cookies to retain their chewiness? Store in an airtight container. If you find them hardening, place a slice of bread inside. The moisture from the bread will help maintain the cookies' chewiness.
Can I freeze the cookie dough for later use? Definitely! Just shape them into balls and place them on a baking sheet to freeze. Once solid, transfer to a zip-lock bag and store. You can bake straight from frozen, just add a couple of minutes to the baking time.
My cookies spread too much while baking, what did I do wrong? Over-spreading can be due to warm dough or too much butter. Always chill your dough if possible and ensure you're following the recipe's butter quantity.
In conclusion, our Chewy Peanut Butter Cookies are more than just treats; they're a culmination of culinary passion. Every bite promises rich flavor. Share the recipe, indulge, and for more delightful creations, keep following our blog. Happy baking!
Affiliate DisclaimerAbout The Content
As an affiliate, we may earn a commission from qualifying purchases. We get commissions for purchases made through links on this website from Amazon and other third parties.