Print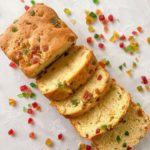 How to Make Tutti Frutti Cake (Eggless Version) – 15 easy Steps
---
Description
Everybody loves tutti frutti cake, most especially the kiddos who can't seem to overcome the temptation of sweets.  It is hard to resist the soft and moist texture… it's pure indulgence in every bite!
However, if you're on a diet and would want to carve the calories, then just opt for this eggless recipe.  The lemon zest adds a different kind of twist that's not too overwhelming.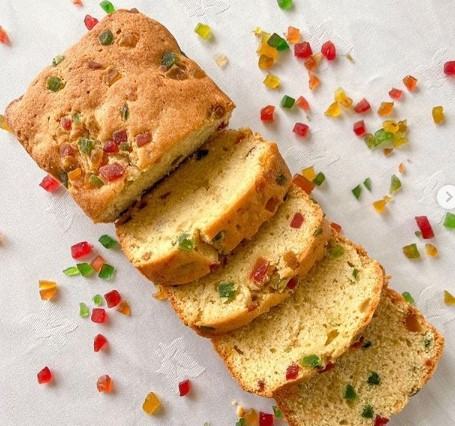 Read more: https://foodandmeal.com/cake
---
¾ cup

of Tutti frutti

1 cup

of milk

1 tsp

. of white distilled vinegar

2 cups

of all- purpose flour

½ cup

of raisins

½ cup

of white granulated sugar

2

–

3

tbsp. of almonds, slivered

1 tbsp

. of baking powder

½ cup

of flavorless oil (e.g. corn, vegetable, canola)

1 tsp

. of pure vanilla extract or essence

1 tsp

. of lemon zest – 1 teaspoon

¼ tsp

. of salt
---
Instructions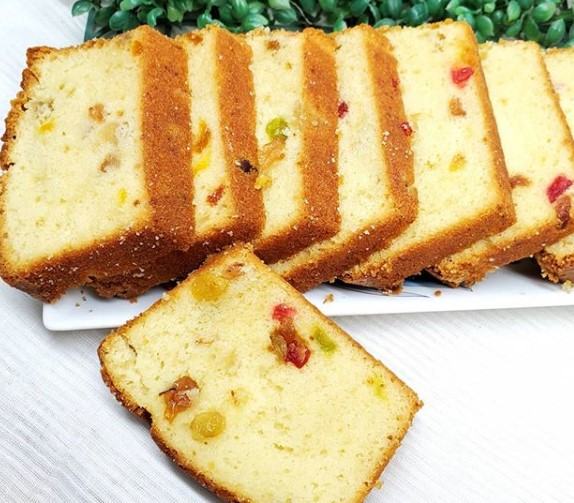 Preheat oven to 375°F (or 190°C) within 10 minutes.
Grease with oil or butter (or spray with cooking spray) a 9x5x3 inch loaf pan and set aside.
Put milk into a large bowl, add the vinegar and let it be for about 10-15 minutes.
Incorporate the flour, baking powder, sugar salt & lemon zest into a bowl and mix well.
Into a small bowl, mix tutti frutti, raisins and about 1-2 tablespoons of the prepared flour mixture.
Mix well until every bit is coated with flour. This step actually hinders the tutti frutti into sinking into the bottom of the pan while baking the mixture.
Now, get your milk and vinegar mixture and check if it has curdled slightly. When you see that it has, then it's perfect and ready.
Add the oil and vanilla extract and beat them well until well incorporated.
Using a sieve, sift your flour mixture directly into the wet mixture.
Beat until the ingredients are well mixed but use a spatula half-way through in order to avoid overbeating.
Add the tutti frutti and fold them using a spatula. Remember not to stir vigorously and let them fold gently until they are evenly distributed.
Pour the mixture into the loaf pan and sprinkle with slivered almonds on top.
Bake it for about 50-55 minutes and to confirm that it is already cooked, try the toothpick method. Insert a toothpick into the center of the loaf and if it comes out clean, then it simply means that the cake is already ready.
Remove cake from oven and let it cool down a bit for about 10 minutes.
Loose the sides of the cake using a bread knife and put in into an upside-down position onto the cooling rack. Flip it back (still on the cooling rack) and let it cool down completely.
Notes
Time and Serving
Preparation : 15 minutes
Cooking : 1 hour
Serving : makes 9×5-inch loaf (5-6 servings)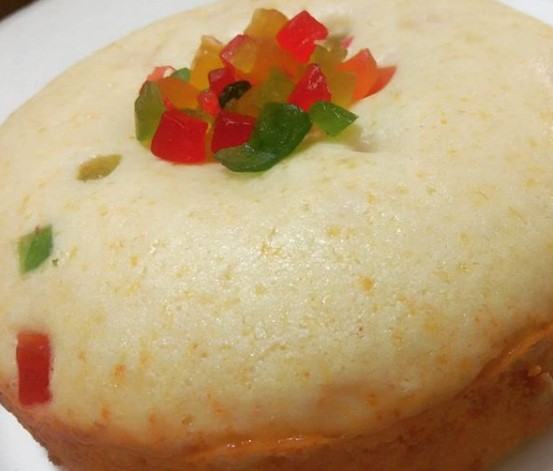 Keywords: Tutti Frutti Cake