Print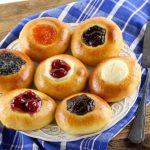 How to Make Kolaches with Strawberry Jam Stuffing
---
Description
Kolaches are Polish native cookies that use pastry dough and can be filled in with different stuffing.  In this recipe however, we are going to use strawberry jam as its stuffing.  When cutting the dough, you can choose between square or round cookie cutters.  Be creative and enjoy these polish treat with your family and friends.
Read More: https://foodandmeal.com/southernfood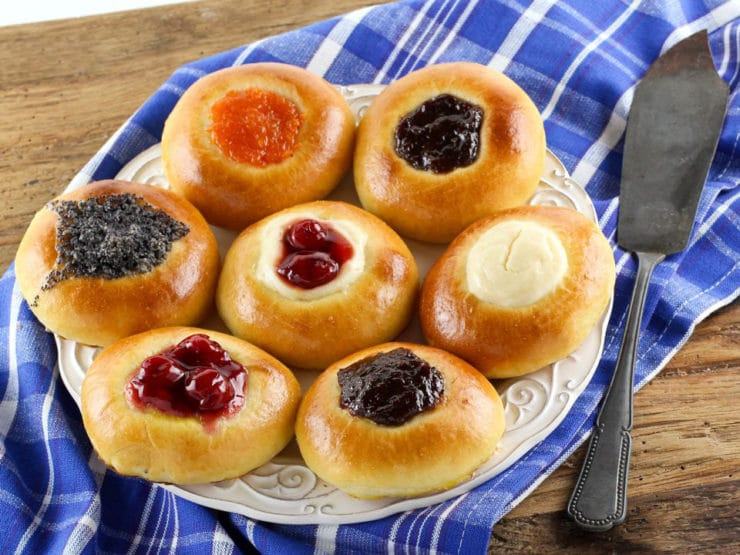 ---
Scale
Ingredients
1 ¼ cups

of all-purpose flour

¼ cup

of strawberry jam

½ cup

of butter, softened

¼ cup

of confectioners' sugar, sifted

3 oz

. of cream cheese, softened (equivalent to a small package)
---
Instructions
Step 1:
Put butter and cream cheese into the mixing bowl and beat until the mixture is all light and fluffy. Add the flour bit by bit while continuously beating it.
Step 2:
Now that the dough is all ready, roll it into 1/8-inch thickness over a lightly floured, flat surface. Cut 2-inch circles (or 2-2 ½ square) using cookie cutters.
Step 3:
Spoon ¼ tsp. of jam into the center of the dough, maintaining margins. (Now, for circle dough, fold the edges together with each overlapping each edge.  For square cuts, fold the two opposite sides together, slightly overlapping the edge.)
Step 4:
Place the kolaches in a greased cookie sheet. Bake them in a 375⁰F heat for about 15 minutes. Put later on the wire rack just to let the cookies cool down.
Step 5:
Sprinkle with confectioner's sugar before serving.
Notes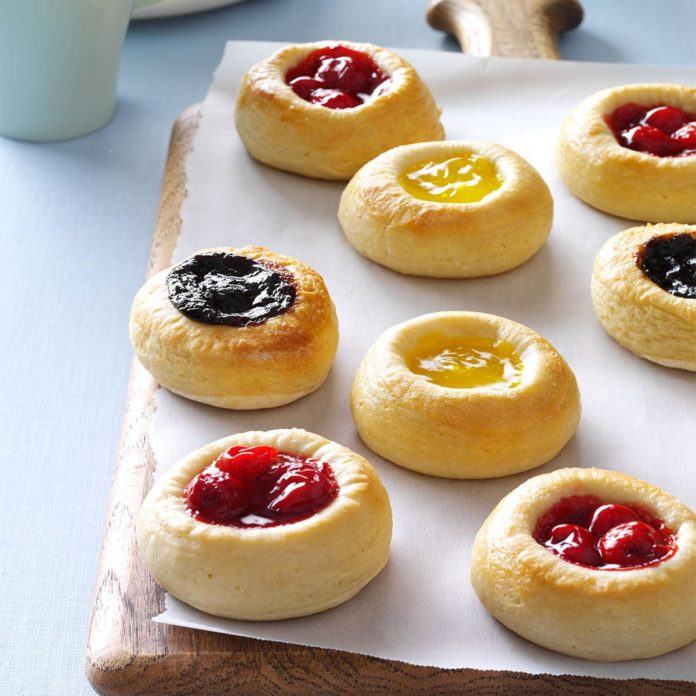 Time and Serving
Preparation : 40-45 minutes
Cooking : 12-15 minutes
Serving : 1 ½ dozen