Print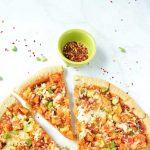 How to Make a simple Sweet and Spicy Tofu Pizza
---
Description
Simple Sweet and Spicy Tofu Pizza: Are you a vegan, vegetarian or one who's bored of eating pizzas the usual way? Are you now looking for a new flavor? If that's the case, you might want to try cooking this simple recipe. Just as its name suggests, tofu pizza uses tofu instead of meat and sausages.
Read More: https://foodandmeal.com/vegetarian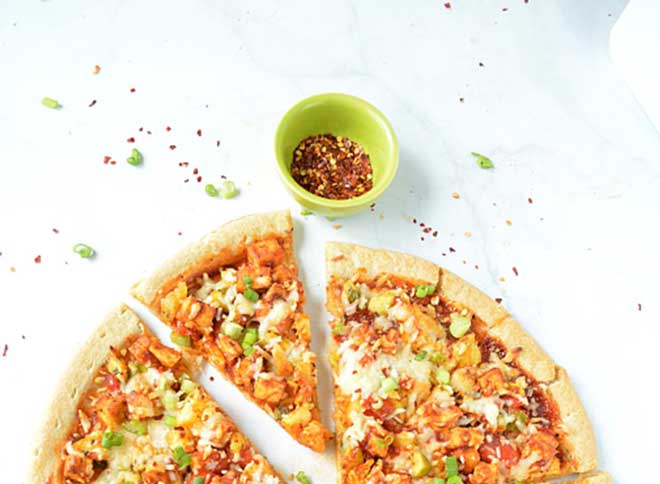 How to Make a simple Sweet and Spicy Tofu Pizza
This is highly recommended for those who want to eat pizza but are quite worried by more calories regular pizzas used to have. But whether you're a vegetarian or not, this sweet and spicy snack will definitely make your day!
---
Scale
Ingredients
For Pizza
1

whole pack Pizza Dough

1

packet Extra-firm Tofu or Paneer

2 cups

Pineapple Salsa

2 cups

Low-fat Mozzarella Cheese, shredded

¾ cup

Sweet and Sour sauce

1 cup

Gouda or Monterey Jack cheese, shredded

2

pcs. Medium onions, thinly sliced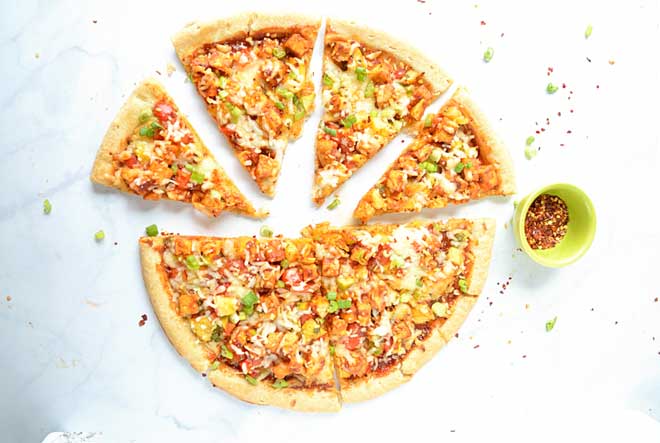 For the Jerk Sauce
2

–

3

pcs. Red Chili or Habanero pepper

1

pc. Ginger, small

2

pcs. Garlic Cloves, small

3

pcs. Green onion stalks, chopped

1 ½ tsp

. Tomato puree

2

tsps. Roasted Cumin seeds (crushed)

1 tsp

. Black peppercorns, coarsely crushed

2

–

3

tbsp. Lemon Juice

¼ tsp

. All-spice

2 tbsp

. Brown Sugar

1 tbsp

. Vinegar

2 tbsp

. Olive oil
Salt to taste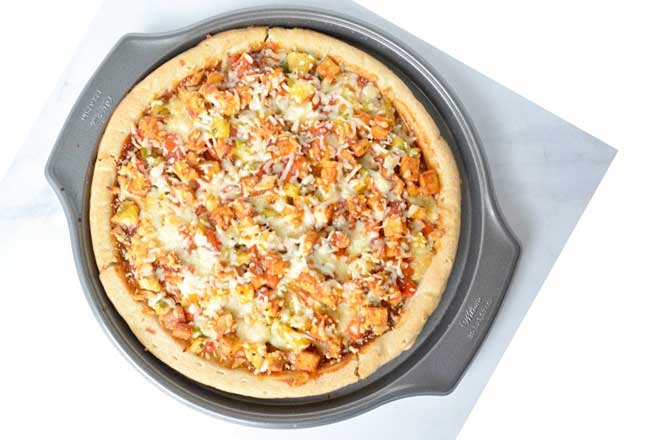 ---
Instructions
Prepare the tofu first by slicing it into small cubes and cooking it in an oil-greased pan until it turns light brown in color before setting it aside.
Using a blender or food processor, grind the habaneros along with tomato puree until it becomes a thick paste. Cook the paste by heating it in a pan along with some oil for one minute. After that, mix the rest of the jerk sauce ingredients and cook until the sauce becomes thick. Add tofu and mix until everything is well-blended.
Next, prepare the pizza dough by setting it on top of a baking tray before poking some holes in its base by means of a fork. Spread the jerk sauce in its base before sprinkling it with some gouda cheese. After that, add the pineapple salsa, jerk tofu and mozzarella cheese.
Transfer the pizza in the oven preheated 350 degrees Fahrenheit. Bake it for at least 15 to 20 minutes until the cheese bubbles and becomes fully-melted. Remove from oven and slice using a pizza slicer before serving.
Notes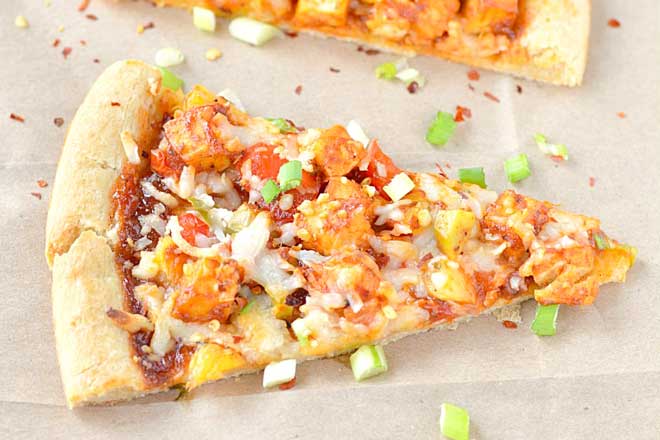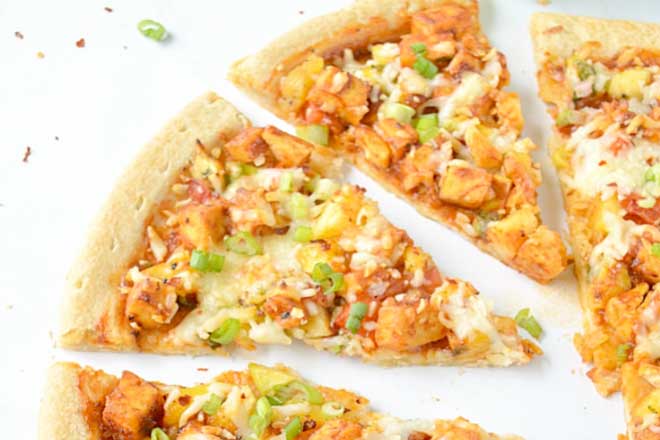 Keywords: Sweet and Spicy Tofu Pizza