There's a simple joy in starting your day with a glass of oat milk. Creamy, velvety, and deeply satisfying, oat milk has not only graced our breakfast tables but also our hearts. As an experienced chef and a proud foodie, I have the perfect recipe to help you craft that impeccable oat milk at home. Let's embark on this delightful culinary journey together.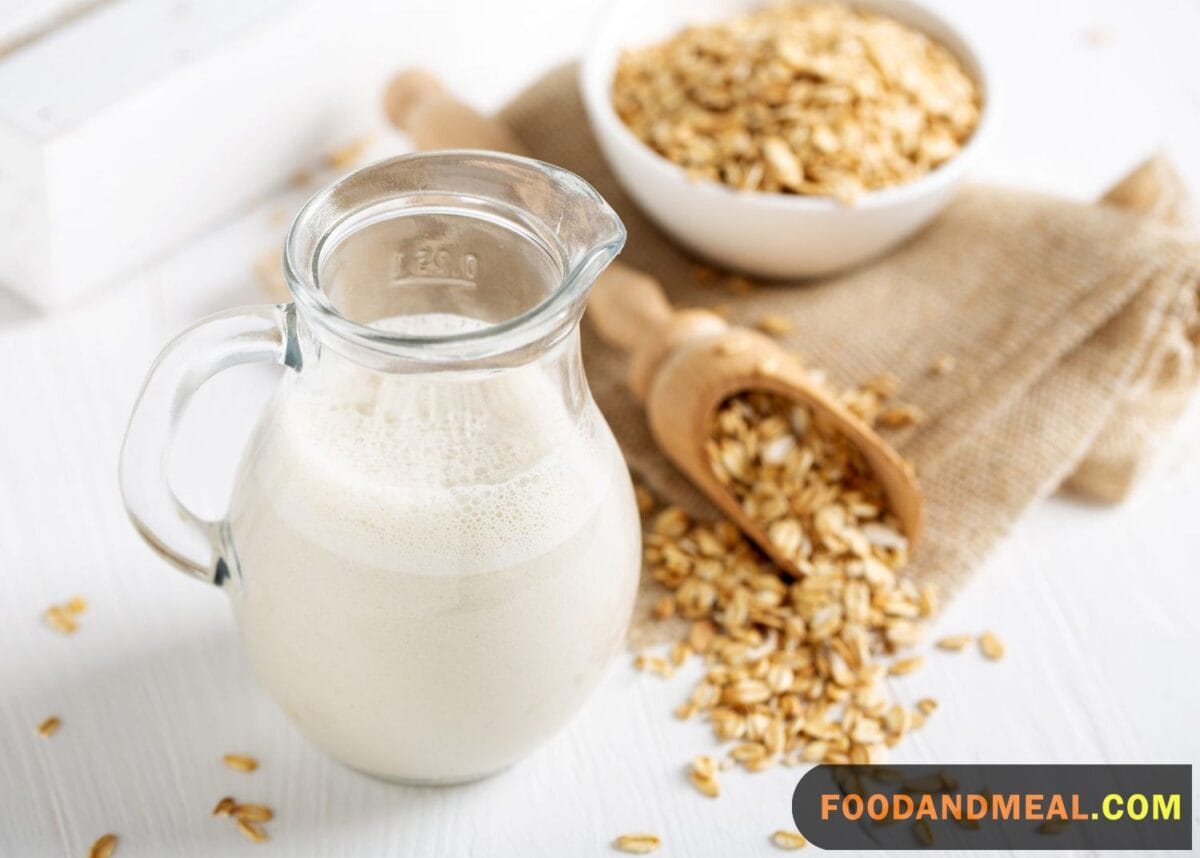 Oat Milk Recipe
Oat Milk
Dive deep into the creaminess of homemade oat milk with our comprehensive guide, filled with tips and tricks only a seasoned chef would know. If this recipe delights your taste buds, spread the love and share with friends! Don't forget to subscribe for more drool-worthy recipes direct to your inbox.
Print
Add to Collection
Go to Collections
Ingredients
1

cup

rolled oats

6 1/2

cups

cold water or less for thicker milk

pinch Himalayan salt or Atlantic wet sea salt
Instructions
Add all ingredients to a large bowl and soak overnight covered

with a cloth.

Whiz the ingredients thoroughly about 2 minutes.

Strain the milk through a fine sieve or a cloth into a bowl.

Store in a glass jar in the fridge.

Will keep for several days.
Notes
Variation: You can add cinnamon, vanilla, honey, etc. to give more flavor
and taste.
Share by Email
Share on Facebook
Share on Twitter
Nutrition
Calories:
102
kcal
|
Carbohydrates:
18
g
|
Protein:
4
g
|
Fat:
2
g
|
Saturated Fat:
0.3
g
|
Polyunsaturated Fat:
1
g
|
Monounsaturated Fat:
1
g
|
Sodium:
2
mg
|
Potassium:
98
mg
|
Fiber:
3
g
|
Sugar:
0.3
g
|
Calcium:
14
mg
|
Iron:
1
mg
© Food And Meal
This website provides approximate nutrition information for convenience and as a courtesy only. Nutrition data is gathered primarily from the Spoonacular Database, whenever available, or otherwise other online calculators.
Making Oat Milk Using a Slow Cooker
While most of us might opt for a blender when thinking of oat milk, a slow cooker offers an unconventional but delightful method to get that creamy texture and richer oat flavor. Here's how you can embark on this unique oat milk adventure:
Ingredients:
1 cup rolled oats
4 cups water
Optional: Sweetener like 1-2 dates, 1 tbsp maple syrup, or a drop of vanilla extract for flavor
Steps:
Pre-soaking (Important): Start by soaking your rolled oats in water for about 15 minutes. This helps in softening them just enough.
Into the Slow Cooker: After soaking, drain and rinse the oats to remove excess starch. Add them to your slow cooker along with the 4 cups of water. If you're opting for a sweetener, now's the time to add it.
The Slow Magic: Turn your slow cooker on to a low setting and let the mixture simmer gently for 3 hours. This long process allows for the oats to release their creamy essence fully.
Stirring: Every 30 minutes, give your mixture a gentle stir to prevent any oats from sticking to the bottom and to ensure an even creaminess.
Straining Time: Once done, use a cheesecloth or a fine mesh strainer to separate the liquid from the oat residues. Ensure you squeeze out as much liquid as possible.
Cool & Store: Let the oat milk cool to room temperature before transferring it to a glass bottle or jug. Store in the refrigerator and shake well before each use.
Cooking Tips to Perfect Your Oat Milk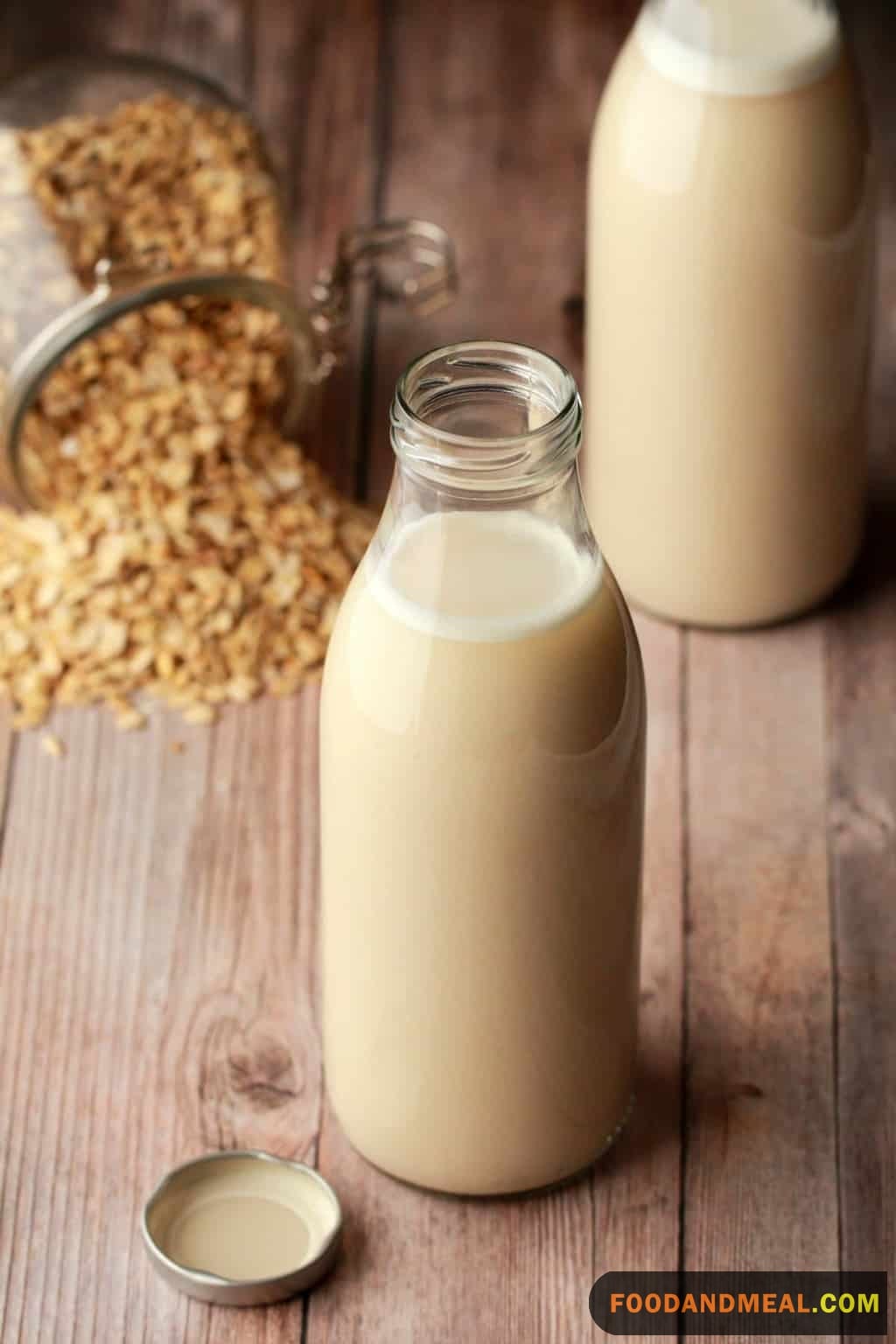 Embarking on the oat milk journey is thrilling but can be a tad tricky. Here are some pro-tips to ensure your oat milk game is on point:
Avoid Over-blending: If using a blender, don't overdo it. Blend for 20-30 seconds. Over-blending can make your milk slimy.
Rinse Those Oats: After soaking, always rinse your oats. It removes the excess starch and prevents that 'slimy' texture everyone tries to avoid.
Sweetener Choices: Natural sweeteners like dates or maple syrup don't just sweeten but add a distinct flavor. Choose based on your preference.
Don't Heat Too Much: Whether you're using a stove or slow cooker, avoid boiling the oat milk. It can alter the taste and texture unfavorably.
Stay Fresh: Homemade oat milk doesn't contain preservatives, so consume it within 4-5 days for the best flavor and freshness.
Serving Suggestions for Your Oat Milk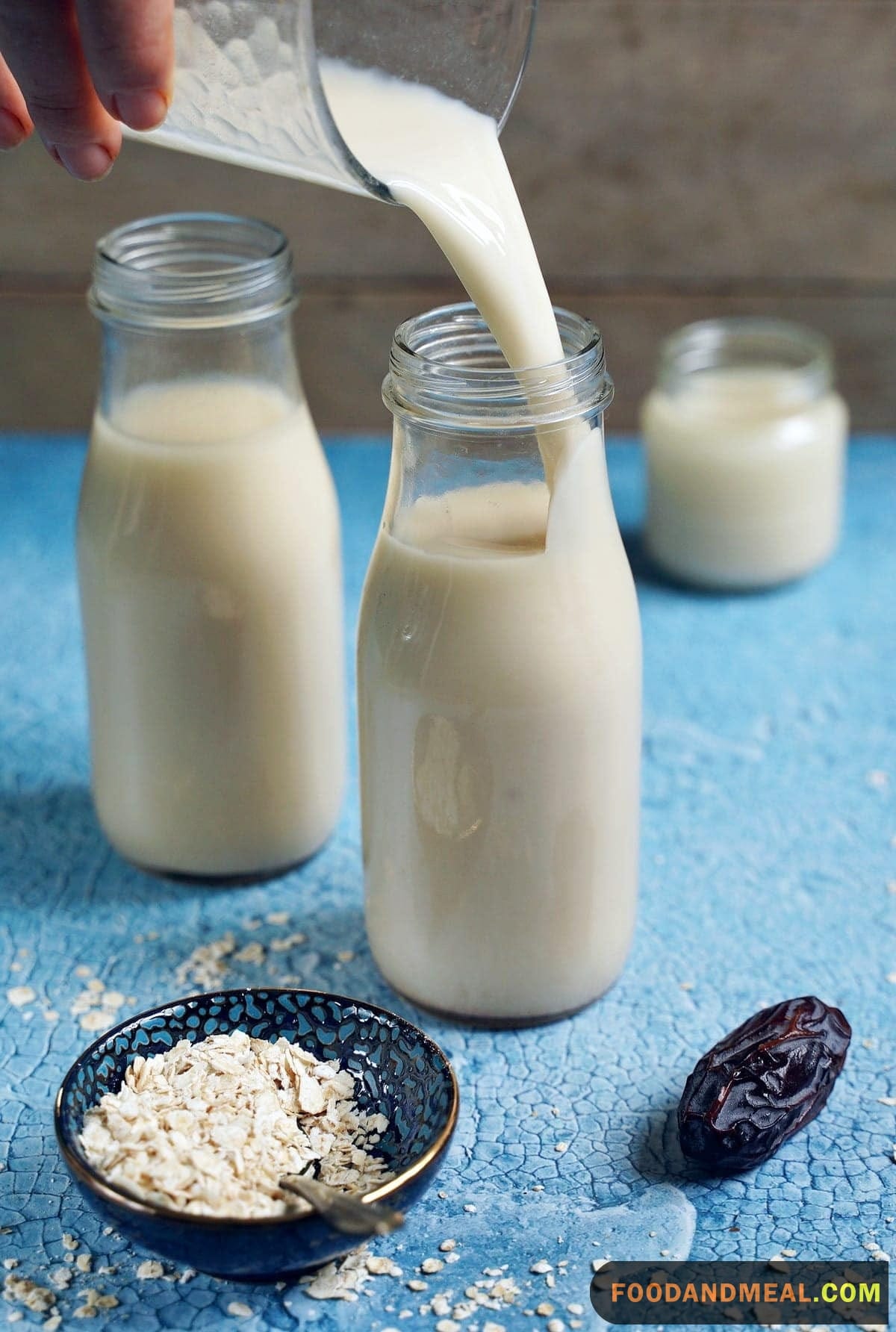 Ah, oat milk. The creamy, dreamy alternative that has taken the dairy-free world by storm. But how do you take this liquid gold beyond your morning cuppa? Let's get into some indulgent and healthful suggestions:
Coffee and Tea: Oat milk's creamy consistency is a match made in heaven for coffee and tea. Its subtle sweetness can often negate the need for additional sweeteners.
For the Kids: Ever had a kid scrunch up their face at the taste of cow's milk? Swap it out for oat milk in their cereal or smoothies. Its natural sweetness might just make them fans!
Smoothies: Speaking of smoothies, oat milk can be an incredible base, adding thickness and depth. Pair with fruits like bananas or strawberries for a delightful treat.
Baking: If you're an avid baker, oat milk can be used as a direct substitute for regular milk. Think pancakes, muffins, or even bread.
Garnishes: Drizzle a bit of oat milk over your granola or oatmeal for added creaminess. A sprinkle of cinnamon or cocoa on top, and you're good to go.
FAQs on Your Oat Milk Adventure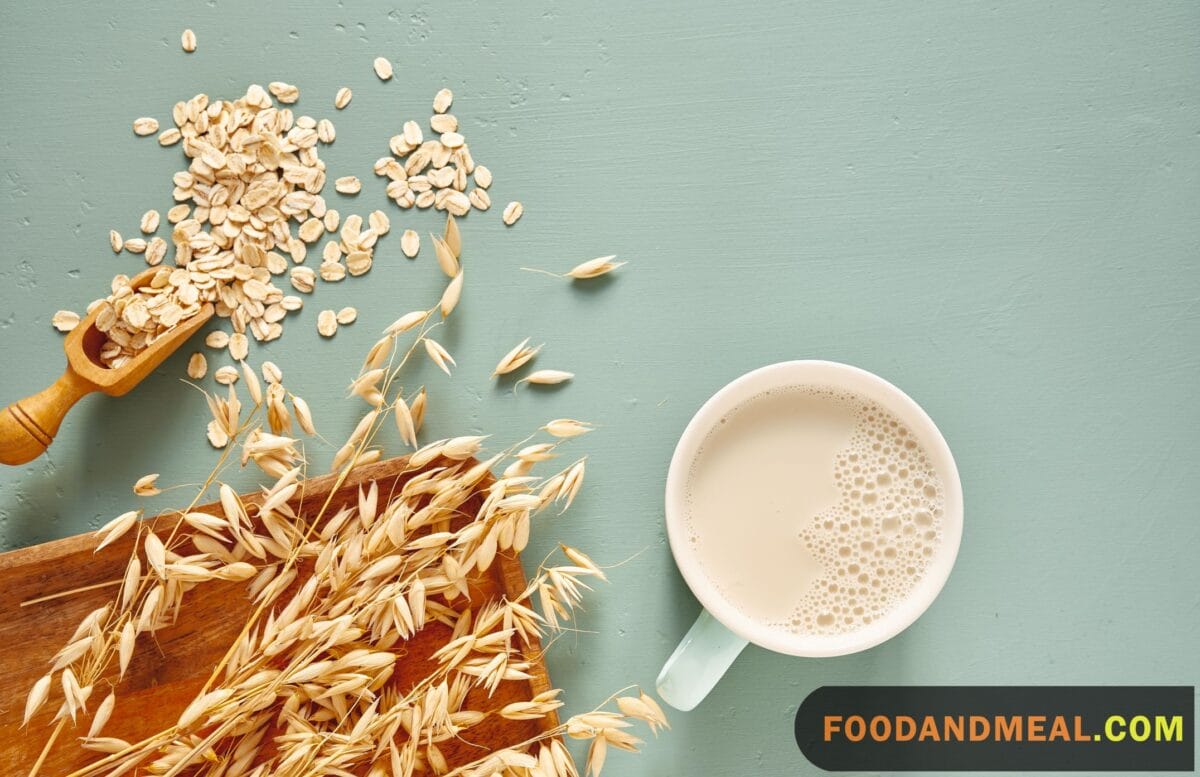 Can I use steel-cut oats for oat milk? While rolled oats are the preferred choice for oat milk due to their creamier consistency, steel-cut oats can be used but might give a slightly different texture and flavor.
Why is my oat milk slimy? Over-blending or not rinsing the oats properly after soaking can cause sliminess. It's the excess starch causing this. Follow the tips above to avoid this common pitfall.
How long does homemade oat milk last in the fridge? Typically, it should be consumed within 4-5 days. Always give it a good shake before use, as it might separate over time.
Can I flavor my oat milk? Absolutely! Vanilla extract, cocoa powder, or even a hint of nutmeg can elevate your oat milk's flavor profile. Add flavors during the blending or cooking process.
How should I store leftover oat milk? Always store oat milk in a sealed container or bottle in the refrigerator. If you've made a large batch, consider freezing portions to extend shelf life.
Dive into our expert-crafted oat milk recipe! Learn secrets only chefs know. Click, brew, sip, and relish. Share the love & subscribe for more culinary gems.
Affiliate DisclaimerAbout The Author
As an affiliate, we may earn a commission from qualifying purchases. We get commissions for purchases made through links on this website from Amazon and other third parties.