Print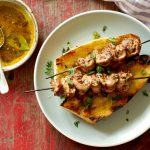 How to Cook Spiedies – Binghamton, N.Y – 10 Steps
---
Description
How to cook Spiedies? – Enjoyed most especially in its native land, Binghamton, New York. For its name alone, the place celebrates festivals, bringing it to the height of its popularity.
Read More: https://foodandmeal.com/sandwichs
---
Ingredients
RECOMMENDED HERBS, SPICES AND SEASONINGS
To help you with flavoring your cubed meat, here is the list of herbs, seasonings and spices you may choose from:
Garlic
Basil
Oregano
Mint
Vinegar-based sauce
Chilli sauce
Soy sauce
Wine
Broth
Worcestershire
BREAD
You may find the right bun with these variants:
Hoagie
Submarine
Hot dog
Split Italian or French bun
Ciabatta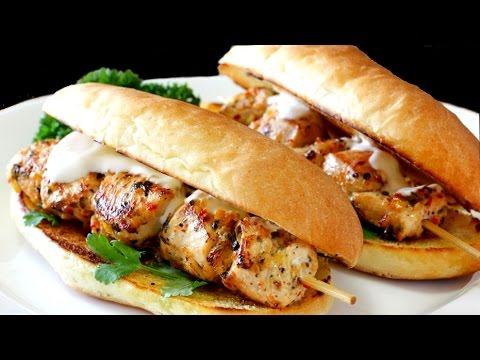 ---
Instructions
Traditional spidies require you the use of grill for those skewered choice meat to be sandwiched in between a sliced long bun later on. Originally, lamb meat is used but now, you have the prerogative to choose which meat you crave. If you don't have a grill well, we can help you with that.  Choose which method you want underneath:
METHOD ONE: OVEN COOKING
The meat gives off special tenderness with every morsel, plus the juice that comes off from it can be used as a sauce. All you have to do is to marinate the cubed meat pieces and cook them in a moderately high flame on the stove until the outside meat turns into brown.
Incorporate the meat and selected braising sauce (but not the marinade!) and put it into a medium-hot oven until tender. If you want it to look like it to have the skewered spiedie look, skewer the cubed meat on a roasting rack in your oven.  It is more practical to use metal skewers but just in case that this kind is not available, soak wooden skewers into the water for 30 minutes.
The longer the soaking period is better.  This process will prevent the wooden skewers to get burnt. Upon cooking, let the cooked meat rest for about 3-5 minutes before you eat.  It will give time for the juices to seep back to the center, rendering your spiedie juicier.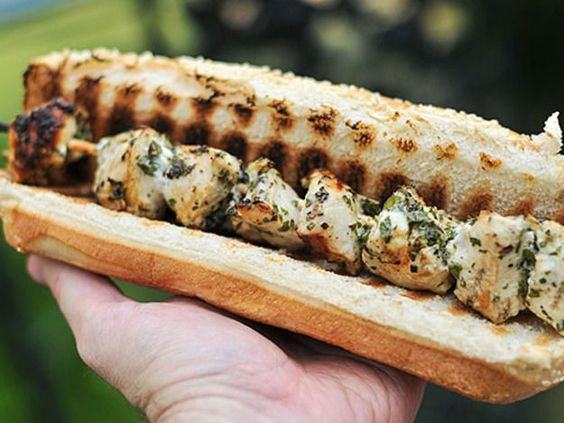 METHOD TWO: STOVE TOP
Before marinating the cubed meats, make a quick fry of them just enough to make them brown.  After that, stew them with a flavorful and spicy liquid over medium-low heat.
On the other hand, you may also choose to marinate the meat and sauté them later on with oil on a stove top.  Get the meat and place on the bread with the sauce of your choice.