This fudgy chocolate brownie recipe produces super moist  brownies and tastes decadent, even without excessive amounts of butter and refined sugar. If you do not have agave or brown rice sugar, replace with extra maple syrup.
GWYNETH's Fudgy Chocolate Brownie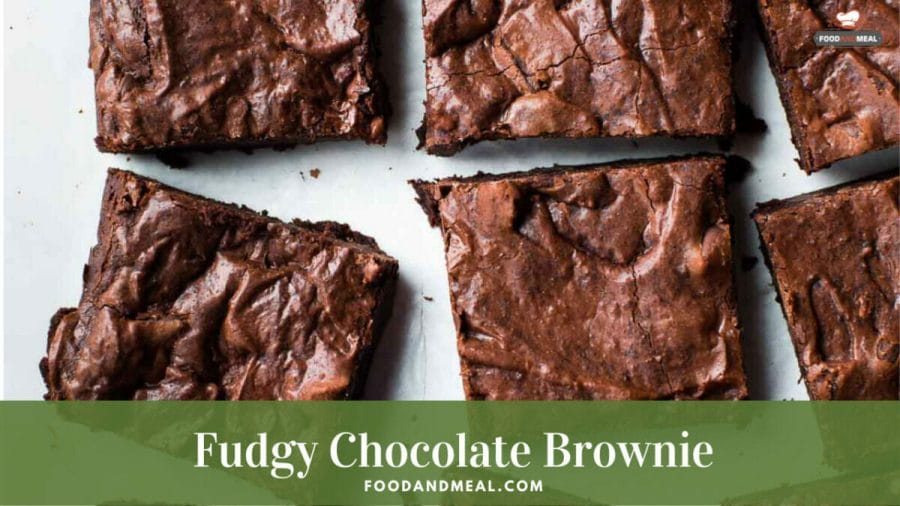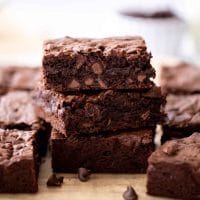 Fudgy Chocolate Brownie
In August, fruity desserts rule. Chocolate, while popular all year round, takes a backseat to fruity desserts. During this time of year, a classic brownie is much more appealing than a chocolate layer cake. Here's how to make the perfect fudgy chocolate brownies! Read on to discover more! And don't forget to share your version with your friends! This delicious recipe is sure to be a hit with any chocolate lover.
Print
Pin
Add to Collection
Go to Collections
Instructions
Preheat the oven to 350 F. Line a 9 X 11 inch baking dish with parchment.

Sift the flour, cocoa, baking powder, and salt together in a large mixing bowl.

In a separate bowl, whisk together the 1/2 cup vegetable oil, syrups, coffee, soy milk and vanilla. Mix the wet ingredients into the dry ingredients, being carful not to overbeat.

Pour half the batter into the baking dish. Sprinkle with half the chocolate chips. Pour the rest of the batter into the baking dish, and sprinkle with the rest of the chocolate chips.

Bake for 30 minutes (less if your pan is shallow, more if your pan is deep), or until a toothpick has just a bit of chocolate on it when you test the cake. Cool.
Video
Notes
A brownie should be slightly underdone when baked. A toothpick inserted into the center should come out with flecks of chocolate. If you bake your brownies for more than 35 minutes, you risk the cake becoming too dry and crumbly. However, you can bake them for a bit longer if you want to keep them longer. You can also store them in the freezer for up to three months if they don't get eaten within the first few days.
Share by Email
Share on Facebook
Share on Twitter
Nutrition
Serving:
4
servings
|
Calories:
1026
kcal
|
Carbohydrates:
164
g
|
Protein:
14
g
|
Fat:
42
g
|
Saturated Fat:
12
g
|
Polyunsaturated Fat:
16
g
|
Monounsaturated Fat:
7
g
|
Trans Fat:
1
g
|
Cholesterol:
12
mg
|
Sodium:
544
mg
|
Potassium:
569
mg
|
Fiber:
16
g
|
Sugar:
92
g
|
Vitamin A:
49
IU
|
Calcium:
446
mg
|
Iron:
6
mg
© Food And Meal
This website provides approximate nutrition information for convenience and as a courtesy only. Nutrition data is gathered primarily from the Spoonacular Database, whenever available, or otherwise other online calculators.
How to Make a Fudgy Chocolate Brownie Recipe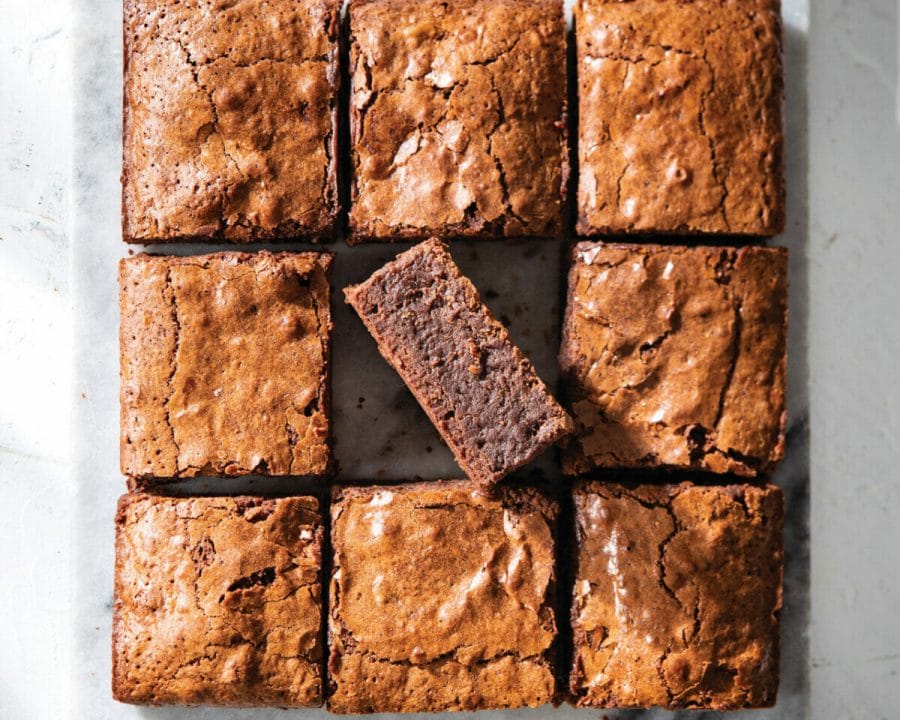 The first step in creating this decadent dessert is choosing the right brownie recipe. If you are new to baking and would like to improve your skills, you should try out this recipe! This recipe uses butter, eggs, sugar, and chocolate to create a moist, decadent treat. It's best to start with a good quality chocolate and stick with butter. You can also try using natural cocoa, but keep in mind that the end result will be slightly acidic and denser.
Using a stand mixer makes it much easier than using a hand mixer. When you're baking a brownie, you'll want to be sure to keep the middle part slightly undercooked. This is the secret to making the center gooey and fudgy. Also, it's best to use a large bowl and stand mixer to make the process faster and easier. If you're making these for family and friends, be sure to double the recipe for the ultimate dessert.
You'll want to use an 8″ square baking pan for the fudgiest center and chewy edges. For a thin brownie, you can use a 9×13 inch square pan, or a 23x33cm rectangle baking pan. The difference in baking time is minimal, so you can enjoy these delicious treats with a glass of milk in no time. Don't forget to use a quality, non-stick pan!
Baking time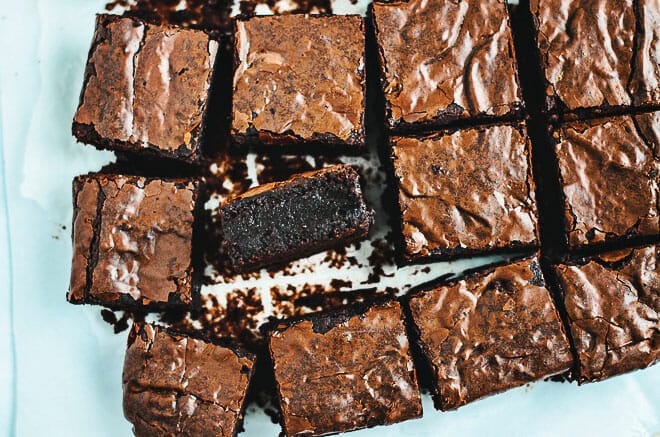 Depending on the pan, fudgy chocolate brownie recipes may take anywhere from 25 to 30 minutes to bake. The ideal time to bake a brownie is when the edges are just set and the center is barely wiggleable. Allow the brownies to cool in the pan before removing them. If they do not come to room temperature after several hours, they should be reheated in a microwave to warm them up again.
The most important factor in making a delicious fudgy chocolate brownie is to know the correct baking time. Remember, it's important to avoid overbaking the batter because it will lead to a cake-like texture. To avoid this, you can use egg substitutes or use almond flour instead. As long as you use 72% cocoa solids in your chocolate chunks, you can be sure that your brownies will come out moist and fudgy.
A toothpick inserted near the center of the brownie should come out with wet crumbs. If the toothpick is moist, keep baking for another 5 to 8 minutes. If you're unsure about the baking time of the fudgy chocolate brownie, you can always add a dash of espresso powder. If you'd like an even more intense chocolate flavor, try adding espresso powder to the batter.
Testing doneness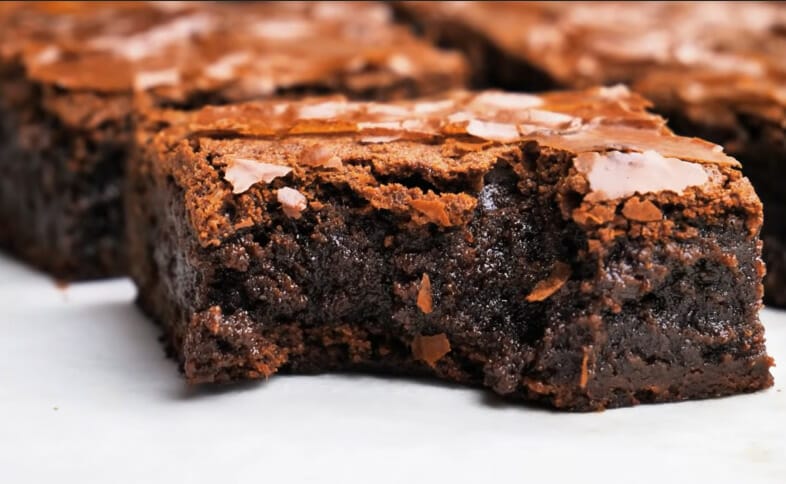 There are two ways to test the doneness of a fudgy chocolate brownie recipe: using a toothpick and inserting it into the center. If the toothpick comes out with moist crumbs, the brownies are done. If it comes out clean, the brownies are undercooked. The toothpick should be wet in the center, and the surface should be cracked. The batter should be thick and the top should have a dome shape.
You can test the doneness of your brownies using a skewer. Make sure the skewer comes out with crumbs. If it comes out wet, the brownies need more time. If the skewer comes out dry, the brownies are overbaked. If you need to store leftover brownies, store them in an airtight container or zip-top bag. Store them at room temperature for up to three days. They can also be frozen.
Another way to test doneness is to insert a toothpick in the middle of the brownie. The toothpick should come out moist. If the brownie is still wet, continue baking. If the toothpick comes out dry, take it out a few minutes earlier. Otherwise, you may be overbaking the brownies. If you use a toothpick, you will need to remove them after another five to eight minutes.
Another way to test the doneness of a fudgy chocolate brownie recipe is to use a thermometer. The internal temperature of the brownie should be at least 136 degrees Fahrenheit. When the temperature reaches 144 degrees, it won't be done. It should be a cakey brownie, but still fluffy, with crumbs on the toothpick. A temperature of 165 degrees F or higher will ensure that it's properly cooked.
Storage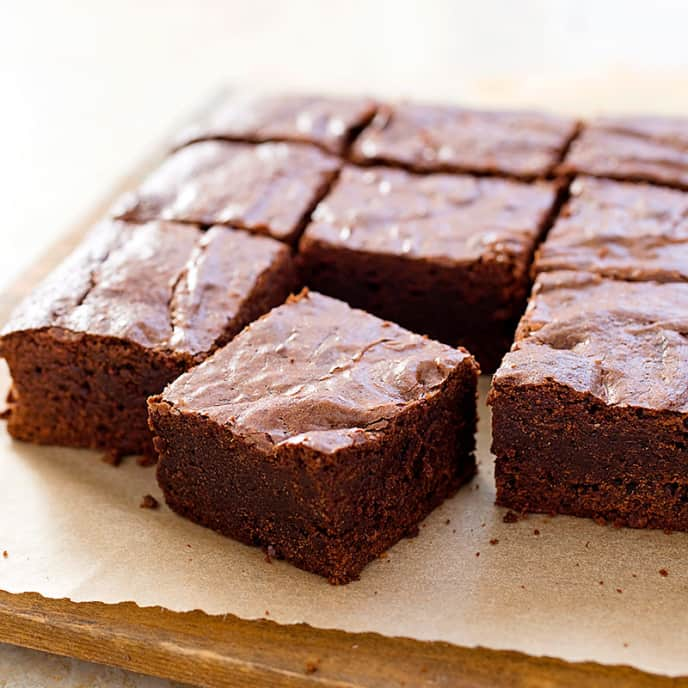 If you have made a delicious fudgy chocolate brownie recipe, you're probably wondering how to store them. Whether they're best stored in the refrigerator or frozen, you'll find a few tips to help you out. First, don't cut them until you're ready to eat them. Cutting them exposes them to air, which makes them dry very quickly. They may also lose their chewy texture and turn into dry, crunchy ones.
You can store them in the refrigerator for up to two weeks. Just make sure to bring them to room temperature before eating them. Alternatively, you can freeze them for up to three months. To thaw them out, just reheat them in the microwave. But keep in mind that air will dry out the brownies, so don't put them in an airtight container. This way, you'll ensure their freshness.
If you need to keep your brownies in the freezer, you can wrap them in plastic wrap and place them in the freezer. If you don't eat them right away, they can be stored for up to 4 months. To store your brownies in the freezer, use a 8X8 baking pan that has been lightly greased or lined with parchment paper. Meanwhile, melt the chocolate and butter together over low heat. Once combined, stir the ingredients together until smooth and thoroughly blended. Remove them from the heat and allow them to cool to room temperature.
Want to read more? Don't hesitate to follow us! And you will have them for free. Foodandmeal is happy to accompany you on a tour of culinary cultures around the world. Feel free to ask us anything about the recipes because all your kind comments give us the chance to improve our site.