If you've never had sushi, you may be wondering, "What is sushi?" Simply put, sushi is a Japanese rice dish. It's usually served with salt and sugar and seafood or vegetables. There are many different styles and flavors, and they're all delicious! The rice itself is called sumeshi, shari, or even maki. Here's an overview of sushi's history. Read on for more information.
About Sushi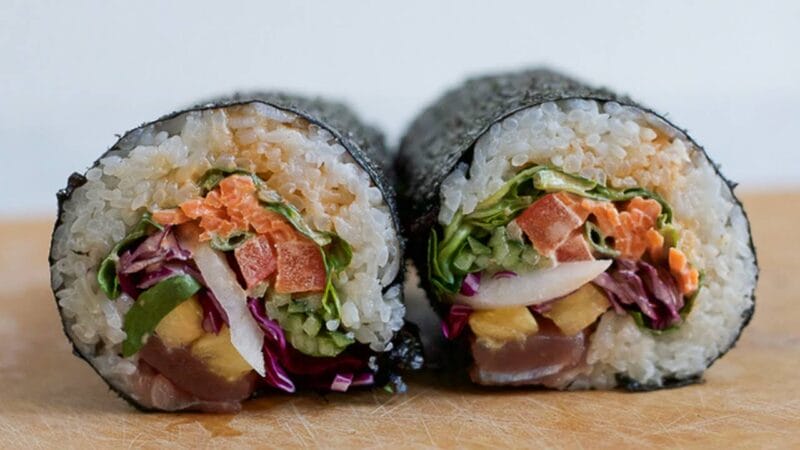 In Japan, sushi refers to vinegar rice with raw fish or other basic ingredients wrapped in nori or seaweed "paper." Another version, nigiri, is a hand­shaped bite-sized portion of rice with a dash of wasabi and a thin slice of raw fish on top. The origin of sushi is traced back to Southeast Asia, where fish was stored in rice as a mean of preservation. Through China, sushi was eventually introduced in Japan, during the 8th century. It was a street food that could be eaten quickly with the hands, an ancient kind of fast food.
Sushi in America contains strong flavors and complicated ingredients. Compared to the modest and straightforward Japanese sushi, the American versions are big and bold in flavor. Particularly interesting is the way American sushi is rolled "inside out," with the nori inside the roll. This was perhaps done to tone down the nori, which took some time to gain acceptance. Sushi as we know it is served with wasabi and a soy-based dipping sauce as well as other condiments.
Technically, Sashimi is not sushi as it does not contain vinegar rice. Sashimi is simply raw fish. In the West, however, sushi has been so associated with raw fish (Sashimi) that the two are often confused.
Whether authentic or not, sushi as we know it, is here to stay and is enjoyed by millions. It is still evolving to suit our tastes and needs and it has become a permanent part of American food culture.
Sushi Recipes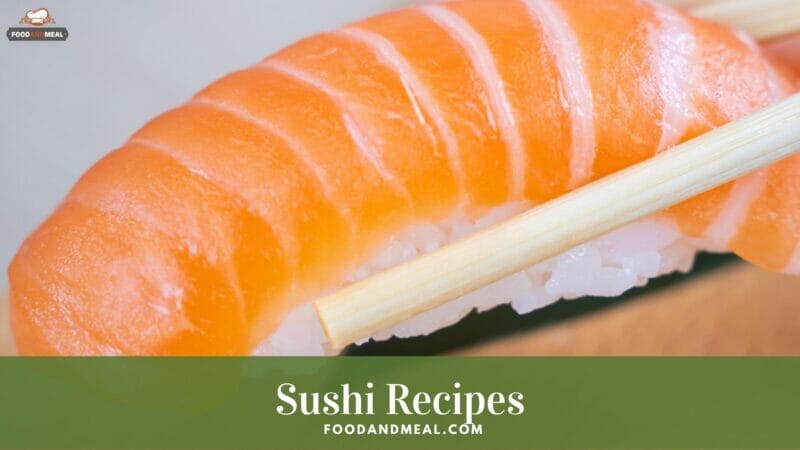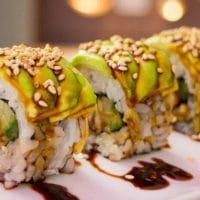 Sushi
A typical sushi dish is made from rice and vegetables. It's usually wrapped in a tofu skin pouch. Sometimes, carrots and mushrooms are added to make it more appealing. Other ingredients are also used to add to the flavor of the sushi. A few of the most popular types of sushi are listed below. There's a sushi dish for every taste, so you'll never be confused again. You'll be able to find it at a restaurant or izakaya, or even order it at home!
Print
Pin
Rate
Add to Collection
Go to Collections
Equipment
sushi rolling mat

sharp, non-serrated knife

rice cooker

Plastic wrap

cutting board
Ingredients
nori

edible sheets of dried seaweed

sushi rice

raw fish and other seafood

should always be sashimi-grade, meat, vegetables, fruit

sushi condiments (there is a wide variety including soy sauce

wasabi, pickled ginger, mayonnaise, Sriracha, and
Instructions
Prepare the nori sheet
Line the rolling mat with a sheet of plastic wrap (this will help in shaping and storing the roll). Place one full sheet of sushi nori on the lined sushi rolling mat, shiny side down.
Spread with sushi rice
Cover the nori sheet with prepared sushi rice, leaving the last inch and a half (away from you) bare. Use plastic gloves or moisten your hands with a solution of water and a little vinegar called tezu to prevent the rice from sticking (recipe below).

NOTE: To make an inside-out roll, cover the rice layer with a sheet of plastic wrap. Lifting with the bottom plastic wrap, turn over the nori onto the bamboo rolling mat. Remove top plastic wrap.
Place the filling
Place ingredients for the filling crosswise over the rice-covered nori.
Roll
Fold the mat over, to roll the sushi. Apply firm pressure while rolling to make a tight roll.
Tighten the roll
Moisten the flap of uncovered nori and roll over it to seal. Repeat rolling to tighten the roll, if necessary. Be careful not to roll the plastic wrap into the sushi.
Slice the roll
Use a sharp, non-serrated knife and run cold water over the blade to keep the nori and rice from sticking. Do not use a sawing motion as this would tear the nori. To get even slices, begin slicing at the center of the roll then proceed to cut each piece at the center as well. Cut into 8 small pieces or 6larger pieces.
Video
Share by Email
Share on Facebook
Share on Twitter
© Food And Meal
This website provides approximate nutrition information for convenience and as a courtesy only. Nutrition data is gathered primarily from the Spoonacular Database, whenever available, or otherwise other online calculators.
Other ways to making Sushi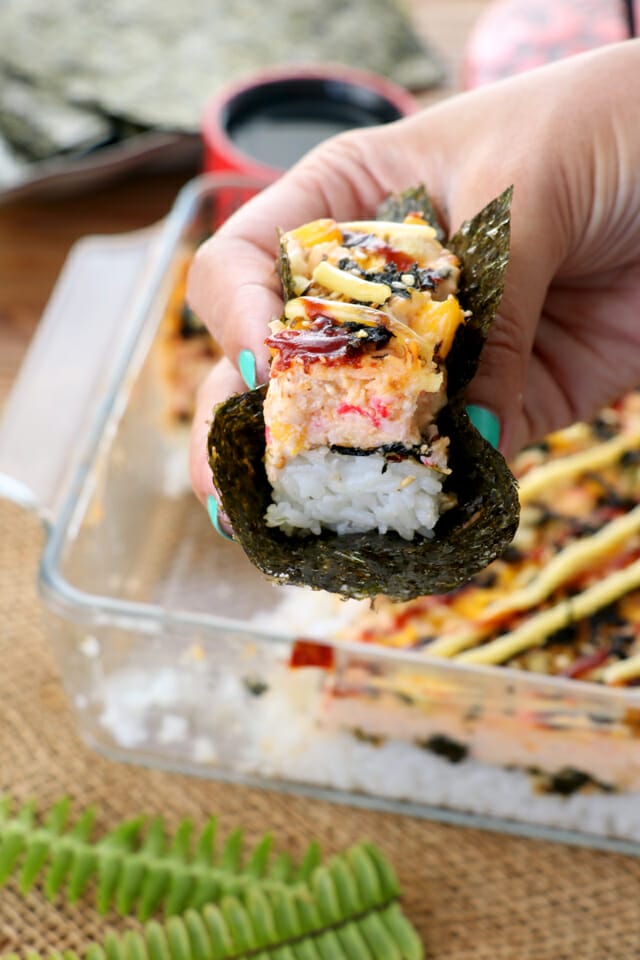 In making sushi, you must first prepare the rice. The rice should be sticky and separate grains should be distinct. It should glisten with savory sweet vinegar. You can learn how to make the perfect sushi rice with this easy to follow step-by-step tutorial. Then, you must prepare the negitoro. Typically, negitoro is made by scraping off the flesh of a tuna belly, but you can buy fatty tuna to get the same results.
Start by making the rice. You can make the rice in advance and allow it to cool. Then, prepare the fillings. Cut them into thin strips and arrange them in small bowls. Once the fillings are ready, you can roll the sushi! You may serve your sushi with wasabi or soy sauce, or you can make a colorful presentation. To serve, you can serve the rolls with pickled ginger or other condiments.
The rice is prepared. It is washed and cooled. Then, it is cut into sticks or strips. Then, mix the rice with sugar and vinegar and allow it to cool. Next, lay out the nori or bamboo mat. Spread out the rice mixture and arrange the fillings in horizontal lines. Once the rice is cooled, you can begin making the sushi. If you want to make more complicated rolls, you can add additional ingredients to the fillings, if needed.
Once the rice is cooled, you can begin cutting the fillings. You should always wipe your knife between cuts to prevent contamination. Once you have the fillings cut, you should then layer them on the rice. Place the sushi in a refrigerator until they are ready to be assembled. You should also remember to keep the rice chilled at 41 degrees Fahrenheit until it is ready to be assembled. A simple assembly line will save you time and ensure you produce the best sushi possible.
The rice is cooked and cooled in a pan of water. To make sushi, you should add the fillings in strips or sticks. Then, prepare the rice for each roll. You should then layer the fillings one on top of the other in the same order. Then, the sushi should be covered with plastic wrap or a bamboo mat. Afterwards, you should layer the fillings in order.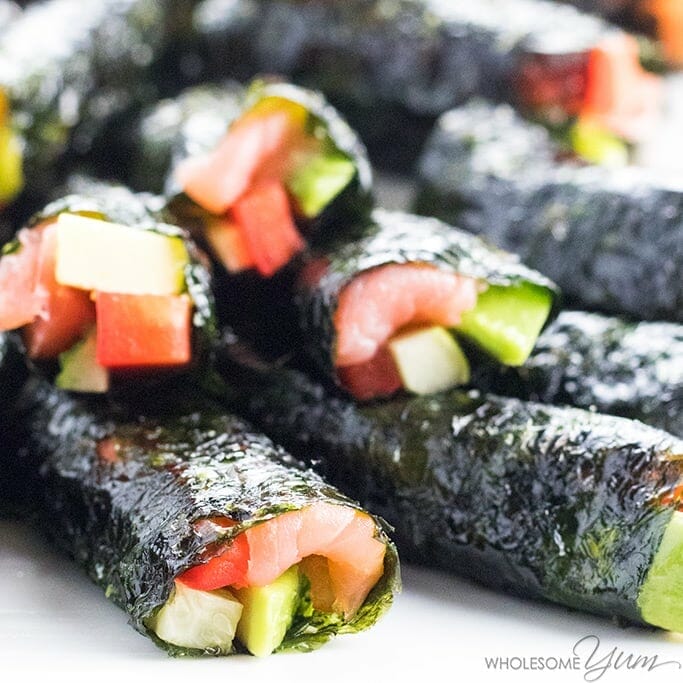 Thanks for your visiting our FoodAndMeal.Com website. Like and share this recipe if it is beneficial for you.