If you're wondering how to make wasabi, this recipe is very easy. The most important step is to prepare it. It's important to make sure that the wasabi recipe you use is fresh and made from the right ingredients. It should be stored in an airtight container, preferably in a cool place. In addition to that, the wasabi paste can also be molded. Once it's ready to use, place it on a dish.
Wasabi Recipes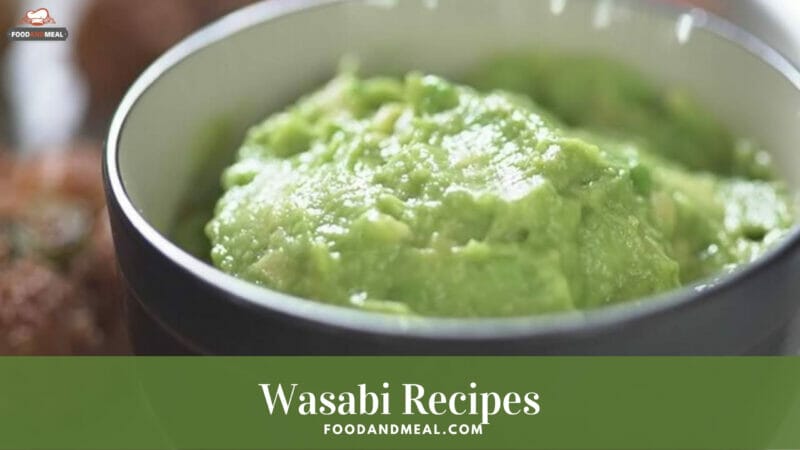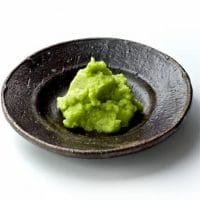 Wasabi
The wasabi recipe can be used to make sauces or dips. It is very spicy, so it's best to keep it refrigerated. However, if you plan to serve it to others, you can grate the rhizome into a ball and serve it in a sculpted form. As long as it's stored in a container that's air-tight, it will stay fresh for a long time.
Print
Pin
Rate
Add to Collection
Go to Collections
Ingredients
From horseradish (imitation wasabi)
4

teaspoons

horseradish

grated

1

teaspoon

Chinese mustard

pounded or pureed

A few drops of soy sauce

according to taste

A few drops vinegar

to taste (enhances pungency)

1

cooked anchovy

chopped finely (optional)
Instructions
From the fresh rhizome
Wash the wasabi rhizome and let it air dry.

Peel about Vi inch around the end.

Grate using a fine grater, or special wasabi sharkskin grater, enough for 1 serving or more.

Shape the resulting paste into a ball and let it stand for about 10 minutes for the flavor to develop.

Wrap any leftover in a damp paper towel and then with plastic wrap.

Note: Wasabi is pungent, so be careful not to get it in your eyes. Also, the flavor quickly deteriorates.
To store wasabi root
Wrap it in muslin cloth, leaving the cut end exposed.

Immerse the cut end in a little water and refrigerate. Change the water every 3 days. Wasabi will keep this way for about a month.
To make imitation wasabi
Combine ingredients thoroughly and adjust the flavor accordingly. Store in an airtight jar and refrigerate.

A regular condiment for sushi.
Video
Notes
If you're looking for a wasabi recipe that will last for a long time, you'll want to make your own. The original wasabi rhizomes are expensive and can cost up to $75. Unless you're buying them in bulk, wasabi isn't easily available in grocery stores. It is best to order it online, as it is available at specialty markets and can be found in your area.
Share by Email
Share on Facebook
Share on Twitter
Nutrition
Serving:
1
serving
|
Calories:
3
kcal
|
Carbohydrates:
1
g
|
Protein:
1
g
|
Fat:
1
g
|
Saturated Fat:
1
g
|
Polyunsaturated Fat:
1
g
|
Monounsaturated Fat:
1
g
|
Cholesterol:
1
mg
|
Sodium:
18
mg
|
Potassium:
13
mg
|
Fiber:
1
g
|
Sugar:
1
g
|
Vitamin A:
1
IU
|
Vitamin C:
1
mg
|
Calcium:
3
mg
|
Iron:
1
mg
© Food And Meal
This website provides approximate nutrition information for convenience and as a courtesy only. Nutrition data is gathered primarily from the Spoonacular Database, whenever available, or otherwise other online calculators.
Other ways to making Wasabi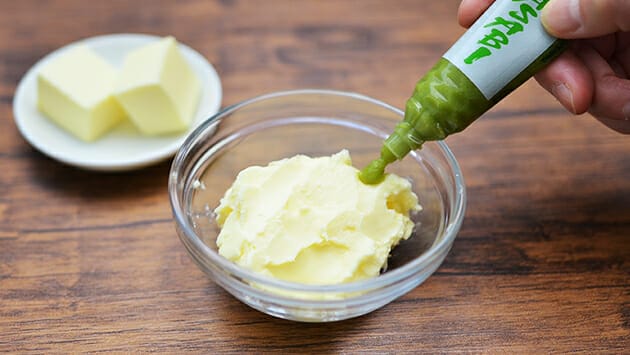 A wasabi recipe is one of the most delicious foods in the world. It is made from the leaves and stems of the wasabi plant. The two main ingredients of this salad are mayonnaise, wasabi, lime juice, salt, and cucumber. It can be served as an appetizer, snack, or even as a meal. To make a cucumber wasabi dressing, mix the wasabi with the mayonnaise until the ingredients form a thick paste. Then, place the pieces of cucumber into the bowl and mix well.
To make a wasabi sauce, you should use fresh wasabi. This spice is not available in grocery stores in most parts of the world, but it is easy to grow at home. You should buy rhizomes from a local Japanese farmer, which sells for up to $75 a pound. You can also buy it online, but you should know that the price of the rhizomes is quite high.
To make a wasabi paste, you can mix equal parts of water and wasabi powder. You can then add lemon juice, mayonnaise, and salt. To make the paste, you can refrigerate the mixture for a few hours. The finished product should be cold. The texture will not change much. This is a great appetizer for parties. But if you're not sure about how to prepare it, you can try a homemade version to make it at home.
The main difference between a wasabi recipe and a store-bought one is the ingredients. The sauce is not hard to make and it only contains four natural ingredients. You can also keep it for a few days, or even longer. But remember to always follow the directions for storing it properly. This way, you can enjoy the hot sauce anytime you want. Just be sure to store it in a tight container, so it can last a few days.
The wasabi recipe can be used to make sauces or dips. It is very spicy, so it's best to keep it refrigerated. However, if you plan to serve it to others, you can grate the rhizome into a ball and serve it in a sculpted form. As long as it's stored in a container that's air-tight, it will stay fresh for a long time.
If you're planning to use it in a dish, it's important to know how to make wasabi paste. It's important not to grate the wasabi root with the skin, as it can break down. If you're going to use it in a recipe, make sure to keep it refrigerated so it will be safe for you to eat it. You can also use it as a condiment by adding it to dishes that have wasabi.
Fresh wasabi is an excellent option for a wasabi recipe. However, it's important to be aware of the price of wasabi, as it can be quite expensive. If you're not comfortable making wasabi paste, you should buy the paste. It is essential to have the right tools for the process. The best way to make wasabi is to use it right away. You should also store it in an airtight container.
For a wasabi recipe that's made from pure wasabi, use horseradish instead of the root. While horseradish is not as potent as wasabi, it is a great substitute. It has a sharp horseradish flavor, but is not as spicier than wasabi. It's not difficult to make your own wasabi recipe. It's also a great way to make a delicious wasabi dip.
About Wasabi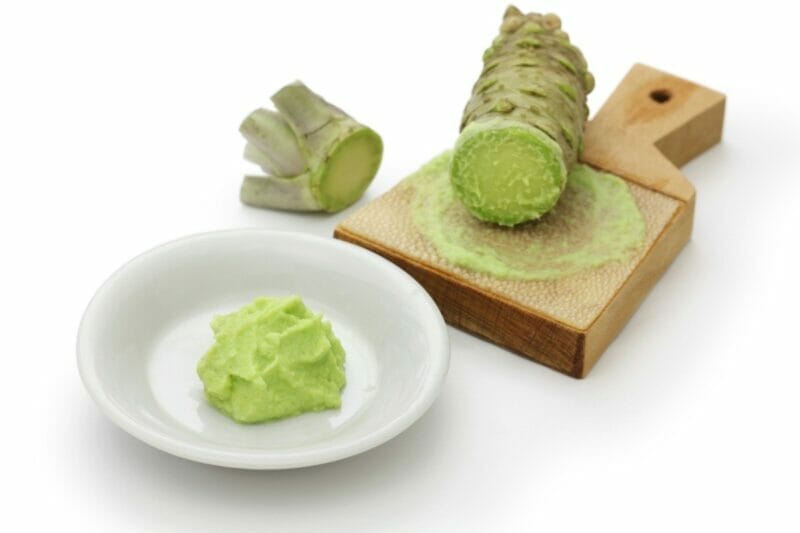 Wasabi is the Japanese horseradish, a plant in the mustard and horseradish family. The rhizomes of this plant are ground and used as a pungent condiment on sushi and other foods. Its pungency makes it a staple in many Japanese cuisines. The plant's sour flavor also gives it its name. Wasabi paste is a popular ingredient in sushi and other dishes. Read on to learn more about the history of wasabi and why it is so popular.
The rhizome of wasabi is hard to grow and is extremely expensive. The plant is not easily available in stores, and requires special handling. It is best grown indoors in a cool, dry location and with a temperature ranging from eight to twenty degrees Celsius. During the summer, it also needs a high humidity level. For these reasons, it's easy to see why wasabi is expensive and hard to grow outside of Japan.
The plant's stems and leaves can be eaten raw. The root can also be used to make tempura and stir-fried dishes. It is a popular ingredient in sushi, so growing your own is a great way to experience the powerful flavors it has to offer. You'll never have to worry about a strong reaction because the plant's strong flavor won't overwhelm you. Even if you're a first-time wasabi user, you'll be surprised at how much you'll love it.
Wasabi is hard to grow, so it's important to get a genuine supply. You can purchase it at a specialty store or at a local Japanese restaurant. You can also buy it from suppliers online or through growers. When you're cooking sushi with wasabi, be sure to cover the container with plastic wrap until it's time to serve. This way, you'll preserve the full flavor of the pepper. Aside from being able to taste it in sushi, wasabi can be served alongside other dishes.
Aside from being an excellent condiment, wasabi also has a number of health benefits. Its main active compound, isothiocyanates, is antibacterial and anti-inflammatory. It can improve your immune system and kill harmful foodborne bacteria. So, when you're craving sushi, try wasabi. You won't regret it. Its health benefits will last for years to come. But before you can enjoy the tangy taste, be sure to prepare your meal with wasabi.
Wasabi has anti-microbial and antibacterial properties. It was originally eaten to help counter the effects of food poisoning caused by raw fish. It also has anti-inflammatory properties. Initially, people were not aware of the anti-bacterial and digestive benefits of wasabi, so they only ate small amounts of it. However, wasabi can cure their illnesses if they eat it in moderation. It can also clear their sinuses.
Wasabi is not a common ingredient in grocery stores. In Japan, it's used in several recipes, but it's not always available. It can be added to dishes in many ways, such as mashed potatoes, deviled eggs, salad dressings, and mayo. Although real wasabi is delicious and cheap, it's difficult to find it outside of Japanese restaurants. But wasabi powder is readily available in Asian markets and supermarkets.
Authentic wasabi is not common outside of Japan. Most wasabi powder is a blend of horseradish, mustard, and green food coloring. The horseradish contains a chemical called allyl isothiocyanate, which makes it so hot. This chemical stimulates receptors in the body, which react to various stimuli, including heat. In Japan, it's a traditional staple of many foods. Its flavor is unique and the best way to prepare it is to mix the two ingredients in a blender.
Although there are many ways to prepare wasabi, the most popular way to enjoy it is to eat it fresh. Its pungent aroma is a great compliment to sushi and sashimi, and it's also a common condiment in Japanese cuisine. Wasabi is best prepared using a blender. It is not difficult to make wasabi at home. If you want to try it for yourself, just follow the directions given in the article.
Wasabi is commonly eaten in paste form, which is made of horseradish, and green food coloring. It's also used to flavour dishes. It's also used as a spice in Japanese food. It's best to buy it fresh in the spring or summer. In the UK, you can find wasabi in Asian supermarkets. You can also find it in dried form. If you prefer a powdered version, it's more convenient and available than fresh wasabi.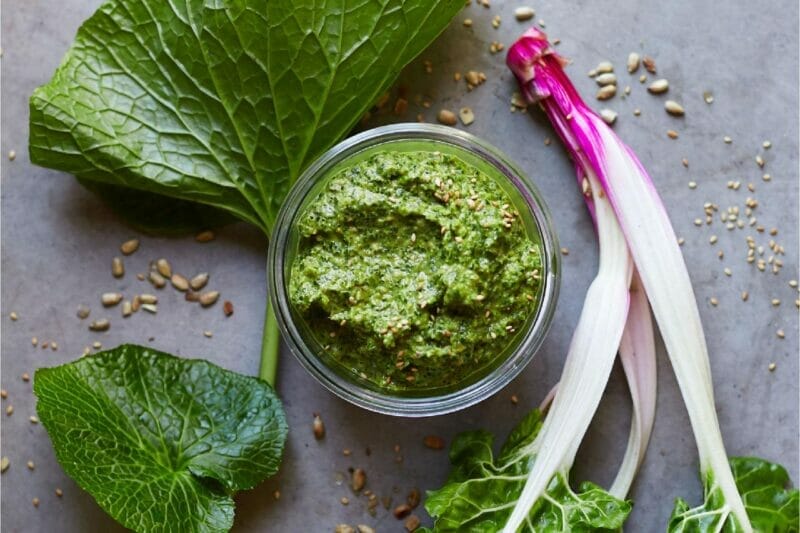 Thanks for your visiting our Food And Meal blog. Like and share this recipe if it is useful for you.