Hello, fellow food enthusiasts! It's JaimeInez again, your culinary guide from the Food and Meal website. Today, we're heading to the southern part of the Philippines – Zamboanga City. Our gastronomic spotlight? The city's iconic Curacha in Alavar Sauce!
Zamboanga City is a place that never fails to amaze me. Its rich culture, vibrant festivals, and of course, its unique and flavorful cuisine. One dish that stands out is the Curacha in Alavar Sauce. For those unfamiliar with this delicacy, it's a deep-sea crab smothered in a rich, creamy, and slightly spicy sauce. It's a dish that perfectly captures the essence of Zamboanga City's culinary scene.
Zamboanga City Curacha In Alavar Sauce Recipe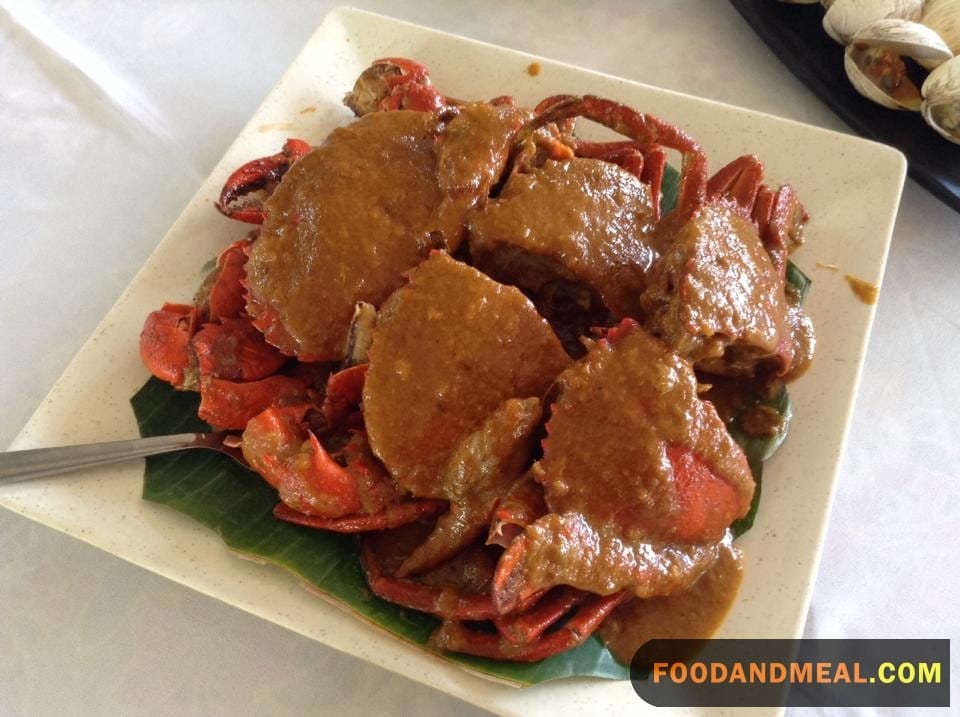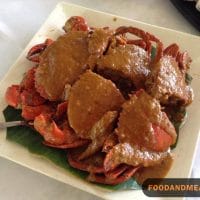 Zamboanga City's Curacha In Alavar Sauce
Dia de Zamboanga (February 26). This event celebrates the cityhood of Zamboanga in a most unique and noble way – bringing together Christians and Muslims in one amazing event. Cutting through the religious divide, this festival features exhibits from both religions as well as shows that feature the culture and tradition of both Catholics and Muslims.
Print
Add to Collection
Go to Collections
Equipment
Instructions
Place crab, coconut milk, garlic, ginger, and chili peppers in a pot and boil over medium fire.

Reduce heat to low and stir in oyster sauce, plus salt and pepper. Simmer for about 20 minutes until the crabs are cooked through.

Serve with steamed white rice.
Notes
Zamboanga City considers Curacha or deep sea crab a delicacy. While it can
be eaten steamed, as is, and just savor its meaty bits, the locals have found to
make it fiesta perfect by dipping it in a spicy coconut milk sauce. From being
the signature dish of Alavar Seafood Restaurant, which is the flagship food
joint of the city, to being a household favorite, you surely won't resist having
this anytime, fiesta or not.
Share by Email
Share on Facebook
Share on Twitter
Nutrition
Calories:
456
kcal
|
Carbohydrates:
9
g
|
Protein:
5
g
|
Fat:
48
g
|
Saturated Fat:
43
g
|
Polyunsaturated Fat:
1
g
|
Monounsaturated Fat:
2
g
|
Sodium:
1684
mg
|
Potassium:
518
mg
|
Fiber:
0.2
g
|
Sugar:
0.03
g
|
Vitamin A:
1
IU
|
Vitamin C:
2
mg
|
Calcium:
49
mg
|
Iron:
8
mg
© Food And Meal
This website provides approximate nutrition information for convenience and as a courtesy only. Nutrition data is gathered primarily from the Spoonacular Database, whenever available, or otherwise other online calculators.
Cooking Zamboanga City's Curacha in Alavar Sauce with a Deep Skillet
Choose the Right Skillet: Opt for a deep, heavy-bottomed skillet. This will give you enough room to cook your curacha and sauce without them spilling over.
Heat is Essential: Just like when using a pot, ensure your skillet is hot before adding your ingredients. This helps to sear the curacha and lock in its flavors.
Stir Constantly: To prevent your ingredients from sticking to the skillet, keep them moving. Use a spatula to continuously stir your ingredients.
Layer Your Ingredients: Start by cooking the curacha first, then remove it from the skillet. Next, prepare your Alavar sauce in the same skillet. Once the sauce is ready, add the curacha back in and let it simmer until it's well-coated with the sauce.
Tips for making Zamboanga City Curacha in Alavar Sauce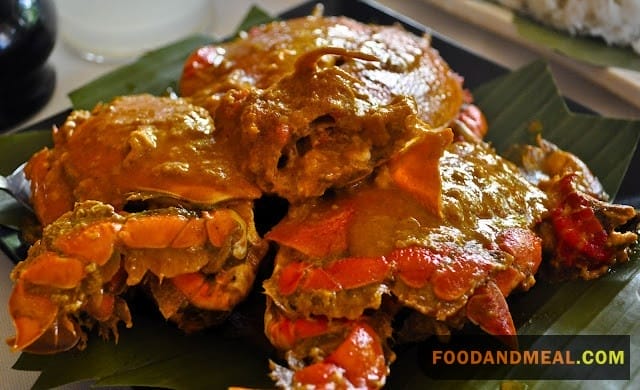 Since we already have the recipe, let's focus on some tips and tricks to perfect our Curacha in Alavar Sauce.
Cooking Tips
Freshness is Key: Always opt for fresh curacha. Fresh seafood makes a world of difference in taste and texture.
Mind the Heat: Be careful not to overcook the curacha. Overcooking can make it tough and rubbery.
Sauce Matters: The Alavar sauce is the star of this dish. Make sure to prepare it with care and love.
Serving Suggestions
When it comes to serving Zamboanga City's Curacha in Alavar Sauce, I prefer to keep it simple. A bowl of steamed white rice is all you need to balance the rich and creamy flavors of the dish.
FAQs
Can I use other types of crab for this dish? Yes, you can use other types of crab if curacha is not available.
What can I substitute for Alavar sauce? If you can't find Alavar sauce, you can make a homemade version using coconut milk, spices, and shrimp paste.
Can I make this dish spicier? Absolutely! Feel free to add more chili according to your preference.
How long can I store leftover Curacha in Alavar Sauce? Properly stored, it can last up to 2-3 days in the fridge.
Can I freeze Curacha in Alavar Sauce? Yes, but it may affect the texture of the crab when reheated.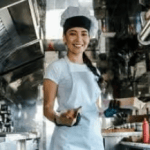 Cooking Like A Pro
Author Name : Jaime Inez
Address: Times Street, West Triangle, 1103, Quezon City, Metro Manila, Philippines
Phone:  96-2-4108596
Email: Contact@cookinglikeapro.net
Affiliate DisclaimerAbout The Content
As an affiliate, we may earn a commission from qualifying purchases. We get commissions for purchases made through links on this website from Amazon and other third parties.