As I delicately spoon the Ginger Wakame Hot Pot into a bowl, steam curling up, I'm taken back to a quaint eatery in Osaka where I first encountered this masterpiece. This isn't just a dish; it's a collage of memories, flavors, and traditions. Let me take you on this journey.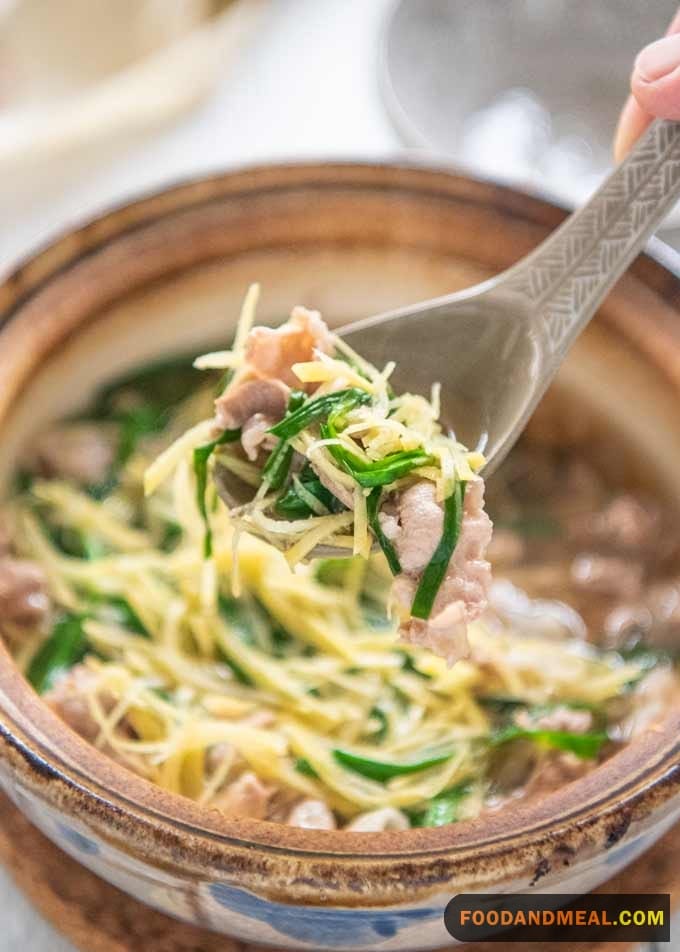 Ginger Wakame Hot Pot Recipe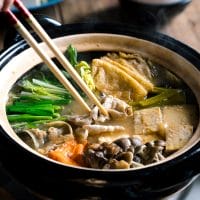 Japanese Ginger Wakame Hot Pot
As the delicate flavors of Ginger Wakame Hot Pot dance on your palate, let's celebrate the authenticity and warmth of this traditional dish. Have a fellow food lover in mind who'd adore this? Share the recipe and let them dive into this flavorful world. And for more such heartfelt culinary tales, ensure you're subscribed to our blog.
Print
Add to Collection
Go to Collections
Instructions
Combine the soup mixes, 3 cups of cold filtered water and soy sauce in hot pot on med-high.

Add the ginger, mushrooms, beans and carrots. Bring to a boil. Reduce the heat to low and simmer for five to seven minutes. Veggies should be tender.

Add spinach and bamboo shoots. Cook for a minute, till spinach wilts. Pour eggs over the mixture.

Place hot pot of soup on portable burner on dinner table. Provide family or friends with individual bowls and skewers or small strainers.

Allow diners to add sliced beef to soup mix and cook to their desired level of doneness. Let them serve themselves the soup with a ladle into their bowls. Top them with the bean sprouts and allow them to add rice, if desired.
Notes
Always hydrate dried wakame in cold water for optimal texture. Its unique flavor is paramount to this dish.Using freshly grated ginger makes a world of difference. 
Share by Email
Share on Facebook
Share on Twitter
Nutrition
Calories:
585
kcal
|
Carbohydrates:
3
g
|
Protein:
14
g
|
Fat:
2
g
|
Saturated Fat:
1
g
|
Polyunsaturated Fat:
0.2
g
|
Monounsaturated Fat:
1
g
|
Cholesterol:
32
mg
|
Sodium:
1368
mg
|
Potassium:
306
mg
|
Fiber:
1
g
|
Sugar:
1
g
|
Vitamin A:
2548
IU
|
Vitamin C:
27
mg
|
Calcium:
166
mg
|
Iron:
2
mg
© Food And Meal
This website provides approximate nutrition information for convenience and as a courtesy only. Nutrition data is gathered primarily from the Spoonacular Database, whenever available, or otherwise other online calculators.
Alternative Method: Preparing Ginger Wakame Hot Pot Using a Pressure Cooker
Ingredients: Same as the original recipe.
Method:
Initial Prep: Ensure that your dried wakame is rehydrated in cold water for about 20 minutes. Squeeze out excess water and set aside.
Layering: Start by placing harder ingredients or any root vegetables you might be using at the base of the pressure cooker.
Ginger Goodness: Mix freshly grated ginger into your choice of broth (like dashi or vegetable broth) ensuring it's well dissolved. Pour this broth into the pressure cooker.
Adding the Stars: Now, gently add in the rehydrated wakame to the pot.
Set the Pressure: Seal your pressure cooker and set it to high pressure. Cook for around 15 minutes. The high-pressure environment ensures that the ingredients quickly imbue the broth with their essence.
Natural Release: Once the cooking time is over, turn off the heat and let the pressure release naturally. This will usually take about 10-15 minutes.
Safety First: Ensure the pressure is completely released before opening the lid. This can be checked by the position of the pressure indicator on your appliance.
Final Touches: Taste the broth. Adjust the seasoning if required. You might want to add a dash more of soy sauce, salt, or even a touch more ginger, depending on your preference.
Serve: Ladle the rich, aromatic Ginger Wakame Hot Pot into bowls. Garnish with fresh herbs or condiments of your choice, and serve piping hot.
Cooking Tips for a Delectable Ginger Wakame Hot Pot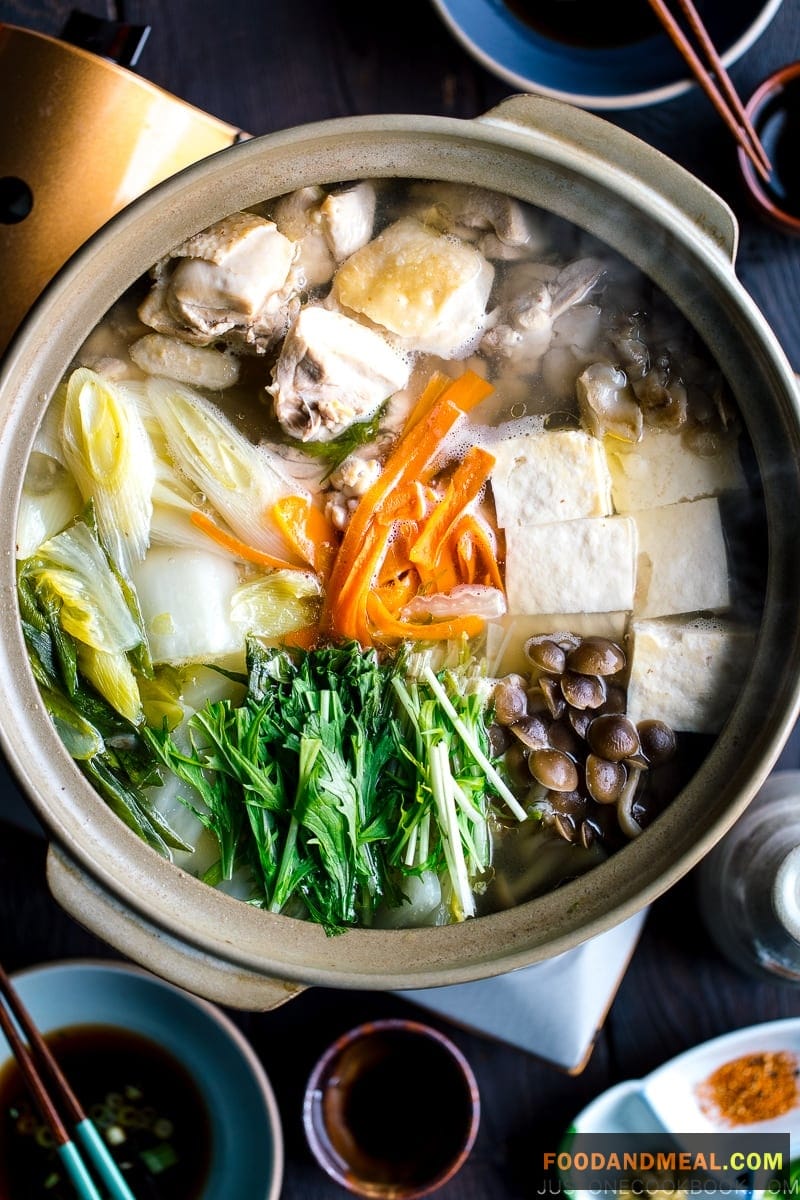 Quality Over Quantity: Always opt for high-quality wakame. It's the heart of this dish, and its flavor and texture are paramount.
Watch the Salt: With soy sauce in play, be mindful of the salt content. It's always better to start mild and adjust later.
Ginger Handling: If using fresh ginger, peel it with the edge of a spoon—it's more efficient than a peeler and reduces waste.
Consistent Heat: Ensure that the hot pot simmers at a consistent heat. A rolling boil can break down the wakame too much, making it mushy.
Experiment and Personalize: While staying true to tradition is commendable, don't hesitate to add a personal touch. Maybe a dash of chili oil for heat or some lemongrass for a twist. Remember, cooking is about making a dish your own.
Serving Suggestions for Ginger Wakame Hot Pot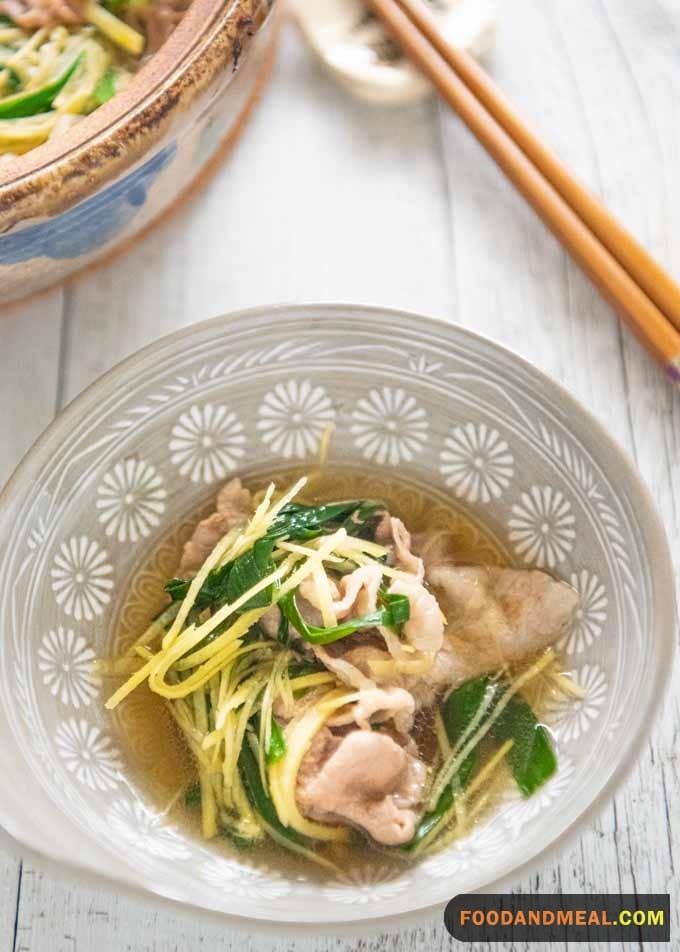 Occasion: Ideal for a peaceful evening meal, especially during cooler months. Its comforting nature also makes it fit for gatherings, fostering intimacy and warmth.
Audience: Anyone open to experiencing traditional Japanese flavors. The mild and aromatic nature of this hot pot makes it suitable even for those new to Japanese cuisine.
Pairings: Consider a side of Udon noodles or steamed jasmine rice to make the meal wholesome. For a crunchy contrast, a daikon radish or cucumber salad works wonders.
Beverages: Green tea or a cold glass of Sake elevates the experience. Even a light white wine can be paired.
Presentation: Serving in traditional donabe (clay pots) can add authenticity. Alternatively, individual bowls with some fresh scallions sprinkled on top work great.
FAQs on Ginger Wakame Hot Pot
Is it essential to use fresh ginger? While fresh ginger offers a bright and more pronounced flavor, ground ginger can be used as a substitute in a pinch. However, the flavor profile might slightly differ. A general rule is 1/4 teaspoon of ground ginger for every tablespoon of fresh ginger.
Can I use frozen wakame instead of dried? Absolutely! Frozen wakame can be a convenient alternative. Simply thaw it, and you can skip the rehydration step entirely. The flavor and texture will remain quite consistent.
What other proteins can I add to the hot pot? The beauty of the Ginger Wakame Hot Pot is its adaptability. While the traditional recipe doesn't always incorporate meat, feel free to add thinly sliced chicken, beef, or even tofu for a vegetarian twist.
The flavor seems too mild. How can I intensify it? Consider adding a splash more of soy sauce or a sprinkle of bonito flakes. Remember, it's easier to add more seasoning gradually than to correct an overly salty pot.
How should I store the leftover hot pot? Once cooled, transfer the hot pot to an airtight container and refrigerate. It's best consumed within 2-3 days. When reheating, do so over low-medium heat to maintain the dish's integrity.
Dive deep into Japanese culinary art with our Ginger Wakame Hot Pot recipe. A dish brimming with tradition and flavor. Explore now and immerse yourself!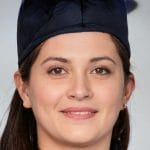 Hi! I'm Nazia of 'Nazia Cooks', a self-taught baker and cook residing in Chennai. Rooted in the rich South Indian culinary landscape, my palate has expanded to embrace global flavors. I revel in crafting fusion dishes, melding traditions to birth unique tastes.
Affiliate DisclaimerAbout The Content
As an affiliate, we may earn a commission from qualifying purchases. We get commissions for purchases made through links on this website from Amazon and other third parties.