Sushi balls is one of the most popular foods not only in its native Japan but around the globe.  Changing the shape, of the traditional sushi and we get sushi balls or onigiri.  Now, the rice used for this type of sushi is just plain, white rice but can handle various kinds of fillings.  In Japan, they usually have onigiris during lunchtime or picnic as this can be prepared easily.
Sushi Balls Recipe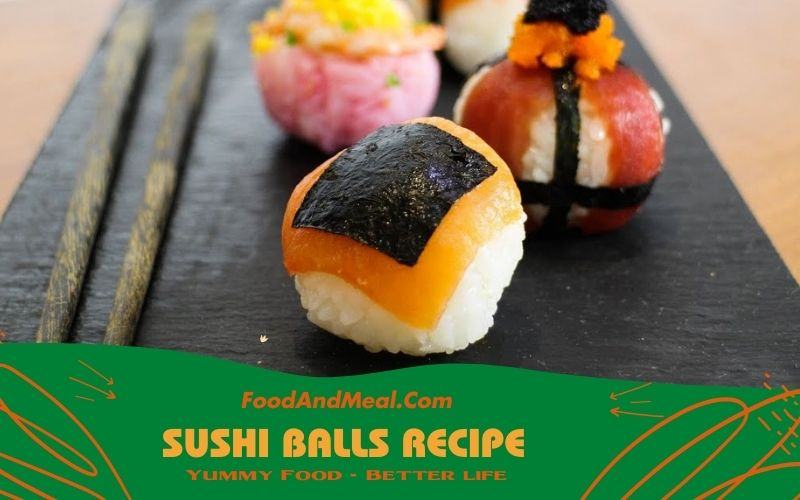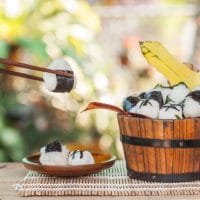 How to Make Sushi Balls (Onigiri) - 10 easy steps
When it comes to party food, Sushi Balls are a perfect choice for your Halloween celebration. These bite-sized morsels can be filled with all kinds of fillings and decorated in a variety of ways. Whether you want to make a spooky pumpkin or a cute cat, you can create fun designs using seaweed or other ingredients. And they're a much healthier option than traditional finger foods.
Print
Pin
Rate
Add to Collection
Go to Collections
Ingredients
Ingredients
Sushi rice

White wine vinegar

Rice wine vinegar

Sugar

Salt

sesame seeds or furikake

Nori sheets

Fillings of choice

pickled plum, avocado, crab meat, tuna or salmon
Materials
Bowl

Pot with lid

Saucepan

Spatula

Teacup

Plastic wrap
Instructions
Rice Preparation
Put the rice grains into a large bowl and fill the bowl with water. Rinse the rice for a total of five rinses, or until the water becomes to clear up.  This way, the cooked grains will become fluffy and light in texture.

Put the rice into the pot and add water. Take note that the ratio of the rice against water is 1:1 cup.

Boil the rice in high heat. When the steam comes out, open the lid and bring the flame into a medium flare then cook for about 10 minutes more.  After 10 minutes, lower the heat again and wait up to 10 minutes more then remove from stove.

Let the rice cool down completely. Meanwhile, mix equal parts of rice vinegar, white wine vinegar and sugar in a saucepan. Add 2 tablespoons of sugar in every ¾ cup of vinegar blend.

Heat the sugar and vinegar mixture and stir continuously until all the sugar granules dissolve.

Drizzle half of the mixture on the rice and mix the rice using a spatula. Do the mixing in a slicing motion and taste. Now, the taste the rice and see if you reach desired flavor.
Shaping the Rice
Get a small teacup (or bowl) and line it with a durable plastic wrap. Spray the plastic wrap with water and get out the excess.  Put flavoured furikake seasoning mix, sesame seeds and a dash of salt.

Scoop up the rice into the cup barely filling up the whole cup. Poke your choice of filling inside the rice (it can be pickled plum, avocado, crab meat, tuna or salmon). Close the wrap around the rice tightly and twist to form a ball.

Using both your hands, shape the rice into a traditional shape of an onigiri which is triangular with rounded sides. Form your hands in an "L" shape form press the rice until you reach the desired form.  Remember that the rice is still inside the plastic wrap.

Get your onigiri off the wrap and place a strip of nori around it. Serve and enjoy with your friends or colleagues.

Top view on tasty, traditional Onigiri – Japanese food made from white rice formed into triangular with Pan fried chicken. Copy space
Video
Notes
Seaweed Sushi Balls are a great option for lunch or dinner. They are also a great way to save money on the sushi mat. You can mix different kinds of rice to make these into a delicious roll. Some people like to use rice with grains or a mixture of both. If you're not a fan of sushi, you can make them with brown rice. But it's best to stick to sushi-rice because it holds their shape.
You can also make a sushi ball by using a rice ball mold. These are perfect for party food. A rice ball is a fun and easy way to serve sushi. Simply cut the ingredients into strips and roll them into a ball. Then, put the topping on top and wrap it with the rice balls. When you're done, you're ready to serve your delicious snack. Just remember to use fresh, high-quality fish and don't forget the sauce.
Share by Email
Share on Facebook
Share on Twitter
Nutrition
Serving:
1
serving
|
Calories:
267
kcal
|
Carbohydrates:
39.8
g
|
Protein:
17.4
g
|
Fat:
3.4
g
© Food And Meal
This website provides approximate nutrition information for convenience and as a courtesy only. Nutrition data is gathered primarily from the Spoonacular Database, whenever available, or otherwise other online calculators.
Tips for making Sushi Balls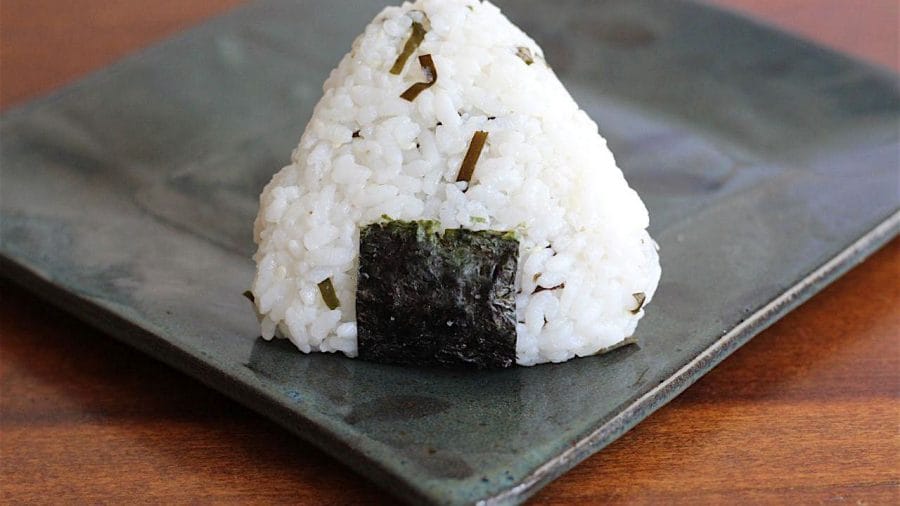 In Japan, a variety of different types of Sushi Balls are available at convenience stores. A tuna ball, for example, is a large ball of fried rice. Depending on the filling, you can make these into a small sphere. A tuna ball is a great snack for the kids, but you can use any type of fillings you prefer. You can also make them with a savory or sweet filling.
To prepare Sushi Balls, start by chopping the fatty fish and avocado into small pieces. Roll them in a piece of cling foil and place them on a baking sheet. You can also sprinkle some sesame seeds on top of the rice balls. Once the rice is thoroughly mixed, place the rolled sushi on the baking sheet and bake for about 5 minutes. Flip the balls over and repeat the process until the mixture is gone.
To make Sushi Balls, wrap a piece of plastic wrap around the rice and place in the refrigerator. When ready to serve, add a tablespoon of mayonnaise to the dipping sauce and roll in the sesame seeds. Once chilled, they can be served with a side of chives, or can be eaten with a side of mayonnaise. And you can serve them as is, or garnish them with chives and seaweed.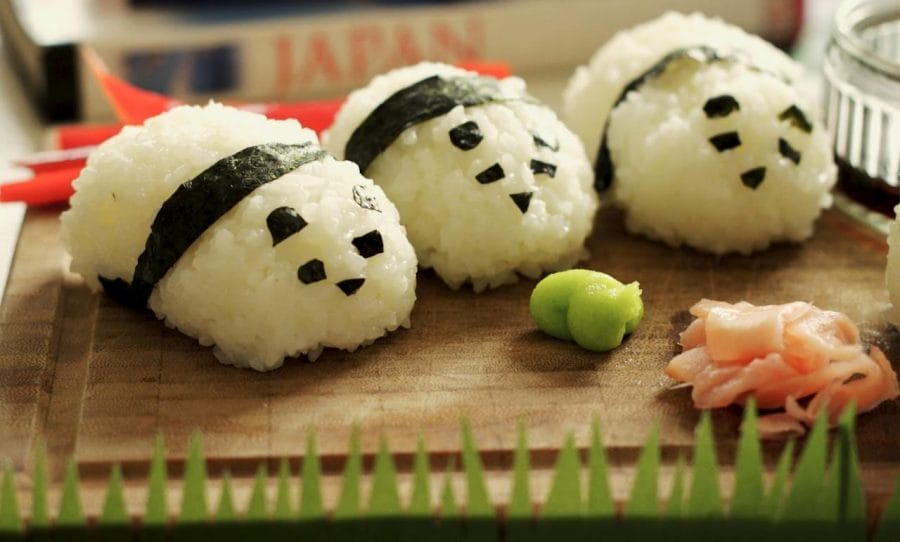 To make Sushi Balls, you should add some soy sauce and small amounts of rice to the rice. You can even use a small amount of rice, chopped vegetables, and other ingredients. Once you've rolled the sushi, serve it with your favorite dipping sauce. It's a fun and tasty way to serve the delicious food. And, if you're feeding them as a snack, you can make a couple of different kinds of them.
If you're serving your sushi as a party food, try using a creative approach. You can make Sushi Balls at home, and they're just as easy as sushi. You'll have fun making these delicious Japanese treats and will be amazed at the variety of combinations you can create. A good way to serve them is to use the same rice and fish you used for a regular meal. And you can even prepare sushi for the next day's dinner.
The best way to make Sushi Balls is to steam the rice for a couple of hours. This allows the rice to cool faster and is more flexible to shape. For vegan sushi, however, you should use plain steamed rice. A well-stocked supermarket can sell both kinds of rice. You can even try making them yourself at home by using vegan recipes. They're much easier to make than vegan or vegetarian ones. So, you can have them anytime you like.
You can make Sushi Balls with the ingredients of your choice. But before you get started, you need to know how to prepare them. Then, you can add your fillings. You can add cucumber, shrimp, and pickled vegetables. For a more unique sushi ball, you can also try to change the shape of the sushi ball. For example, if you're making a fish, you can substitute the shrimp with the face.
Thanks for your visiting our Food And Meal blog. Like and share this recipe if it is useful for you.