Hey there, culinary connoisseurs! If you're looking to add a burst of zesty flair to your dishes, you're in for a treat.
Today, I'm thrilled to share my signature Southwest Dressing recipes – a concoction that dances on the palate and elevates every dish it touches. As an experienced mixologist and chef, I've spent years perfecting this blend, and now I'm passing on the secrets to you.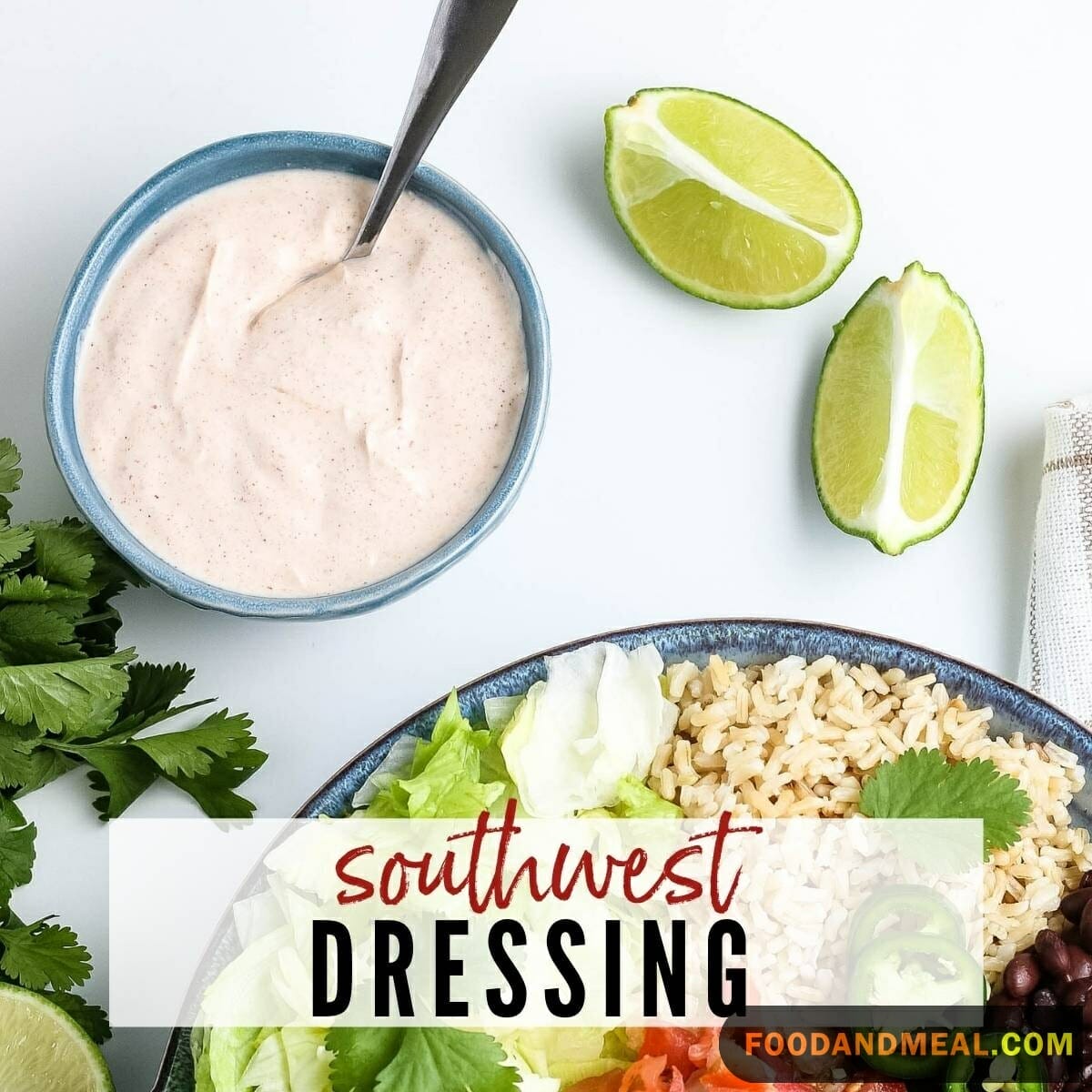 Southwest Dressing Recipe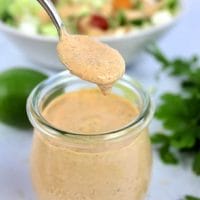 Southwest Dressing
Honey mustard dressing is a tangy and sweet condiment made with a combination of honey, mustard, vinegar, and spices, commonly used as a salad dressing or dipping sauce.
Print
Add to Collection
Go to Collections
Instructions
Add all ingredients into the blender container. Secure the lid.

Start the blending at low speed, then quickly increase to highest speed and blend for 1 minute or until smooth.
Notes
Honey mustard dressing is a versatile condiment that offers a balance of tangy and sweet flavors, making it a popular choice for salads, sandwiches, and as a dipping sauce for chicken tenders or vegetables.
It is typically made with a combination of ingredients such as mayonnaise, mustard, honey, vinegar, and various spices, resulting in a creamy and flavorful dressing.
Share by Email
Share on Facebook
Share on Twitter
Nutrition
Calories:
138
kcal
|
Carbohydrates:
8.3
g
|
Protein:
0.6
g
|
Fat:
11.8
g
|
Cholesterol:
9
mg
|
Sugar:
2.4
g
© Food And Meal
This website provides approximate nutrition information for convenience and as a courtesy only. Nutrition data is gathered primarily from the Spoonacular Database, whenever available, or otherwise other online calculators.
Cooking Tips for Masterful Mixing: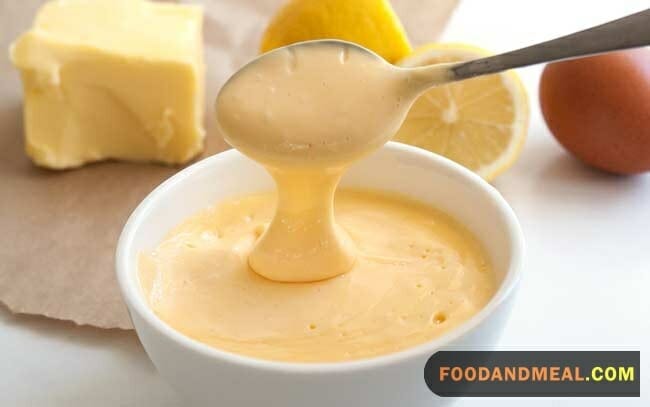 Quality Ingredients: Opt for fresh limes and chipotle peppers to ensure an authentic flavor profile. These ingredients form the heart of this dressing.
Creaminess Control: Play with the Greek yogurt-to-mayo ratio to tailor the dressing's creaminess to your liking. A bit more yogurt for a lighter option, or more mayo for a richer texture – the choice is yours.
Blending Brilliance: When blending, start slow and gradually increase the speed. This helps achieve a smooth consistency and ensures all the flavors are evenly incorporated.
Flavor Infusion: Allow the dressing to sit for at least an hour before using. This time lets the flavors mingle and intensify, offering a true taste of the Southwest.
Serving Suggestions: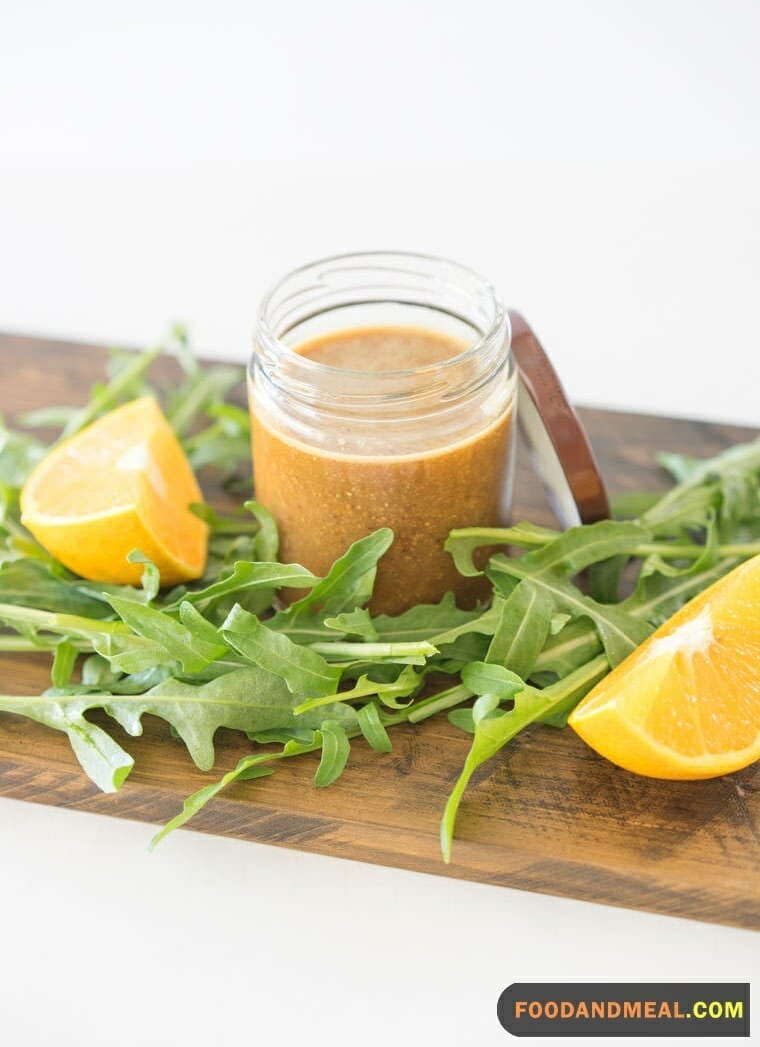 For Salad Savants: Drizzle this Blending southwest dressing over a vibrant taco salad filled with mixed greens, black beans, corn, avocado, and grilled chicken. It's a celebration of textures and flavors, perfect for a light lunch or dinner.
Burger and Wrap Warriors: Elevate your burgers or wraps by spreading this dressing as a condiment. The smoky kick adds a new layer of excitement to every bite.
Grill Master's Secret Weapon: Marinate your meats, especially chicken or shrimp, in this dressing before grilling. The bold flavors will infuse the meat, making every forkful an explosion of taste.
Veggie Delights: Roasted vegetables, especially bell peppers and zucchini, get a sensational makeover when tossed in this dressing. It's a side dish that steals the spotlight.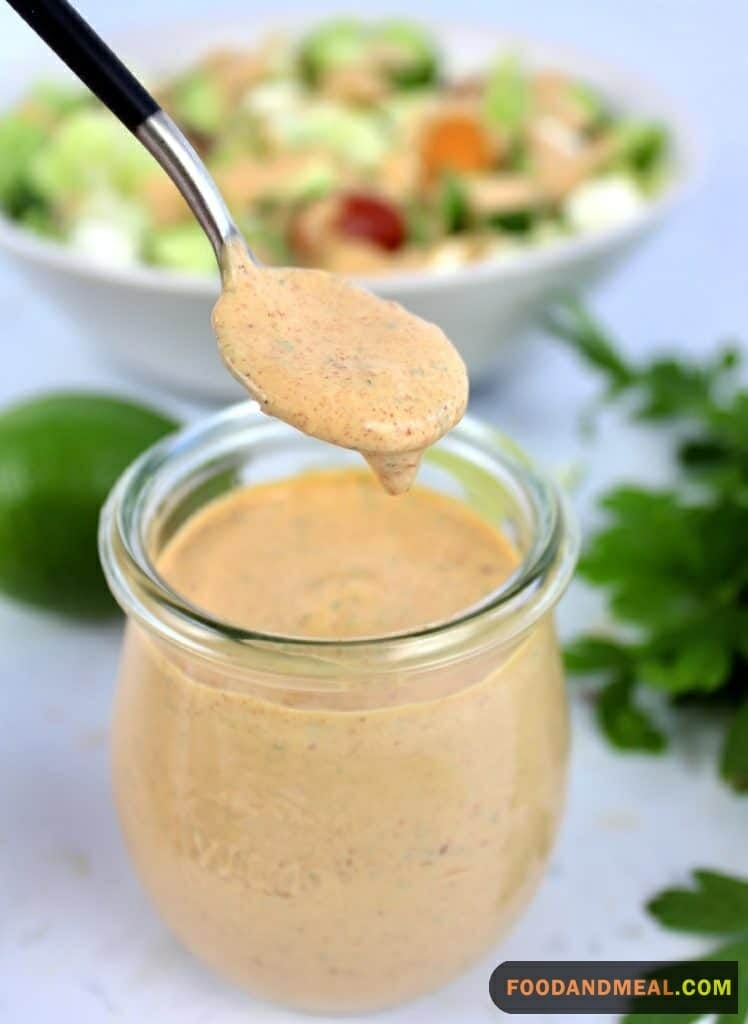 For the Adventurous Taste Explorers:
This Southwest Dressing is a gem for those who crave bold flavors and love a touch of Tex-Mex in their meals.
Whether you're whipping up a vibrant salad, grilling succulent meats, or assembling a wrap bursting with colors, this dressing is your ultimate flavor enhancer. It's for the daring palates, the ones who believe that every meal should be a culinary adventure.
Creating Southwest Magic:
As someone who appreciates the power of a good blend, I can assure you that this dressing is all about balance. It brings together the smokiness of chipotle, the tang of lime, and the creaminess of Greek yogurt in a harmonious union.
The blending technique is the key here – it ensures that every ingredient melds into a velvety, flavor-packed concoction that you'll keep coming back for.
Frequently Asked Flavor Quests: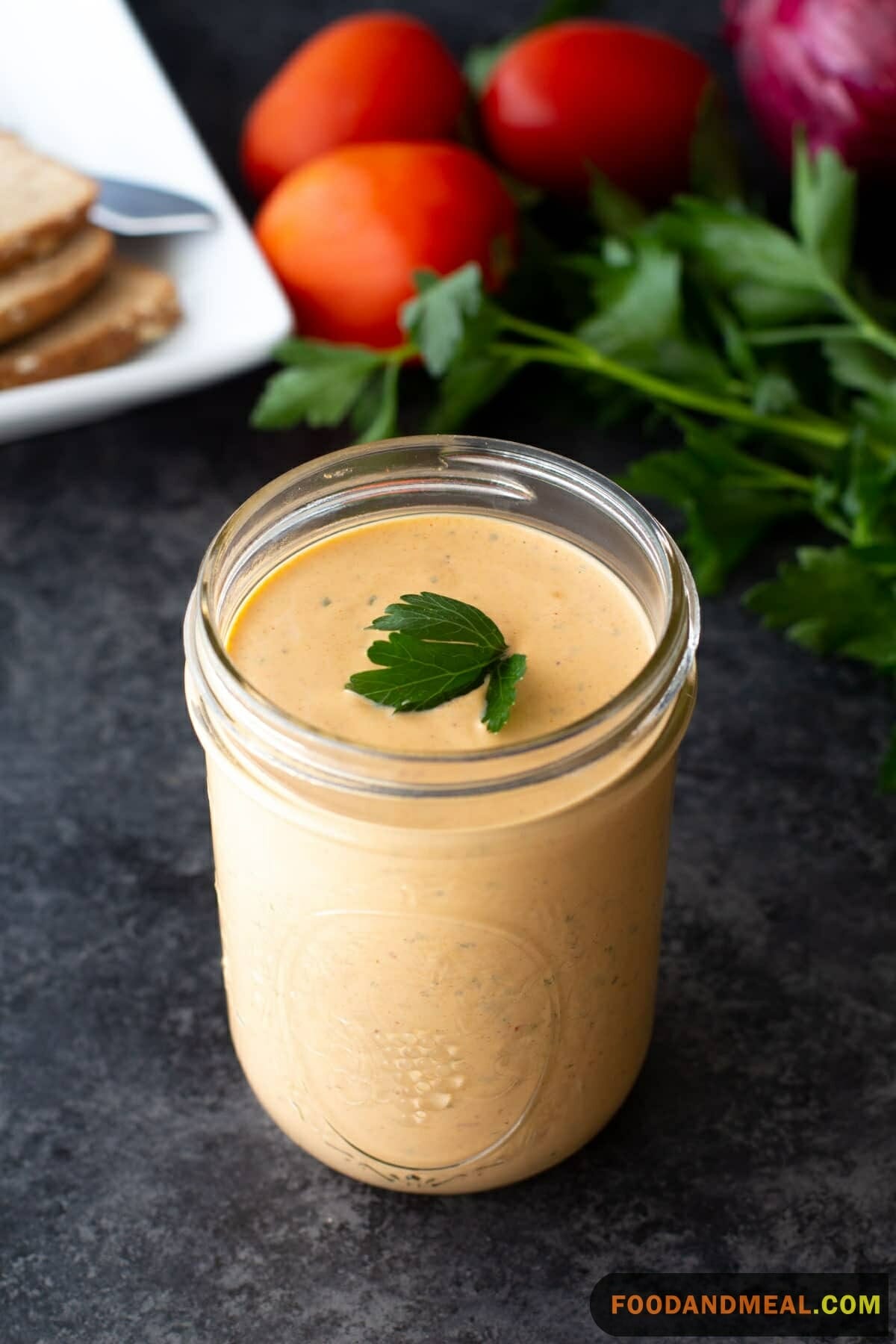 Q1: How Long Can I Store the Dressing? You can store this Southwest Dressing in an airtight container in the refrigerator for up to a week. Give it a good shake before using to recombine any separated ingredients.
Q2: Can I Adjust the Heat Level? Absolutely! Control the spiciness by adding more or less chipotle peppers based on your heat preference. Remember, a little goes a long way.
Q3: Is This Dressing Suitable for Vegans?
While the traditional recipe uses Greek yogurt and mayo, you can certainly experiment with plant-based yogurt and mayo alternatives to create a vegan-friendly version.
Q4: What Else Can I Use This Dressing For?
Beyond salads, use it as a dip for veggie sticks, a drizzle over roasted potatoes, or even a marinade for tofu. Its versatility knows no bounds.
Q5: How Do I Store Leftovers?
If you have any leftover dressing, store it in the fridge in a sealed container. Before using again, give it a good whisk or shake to ensure all the flavors are evenly distributed.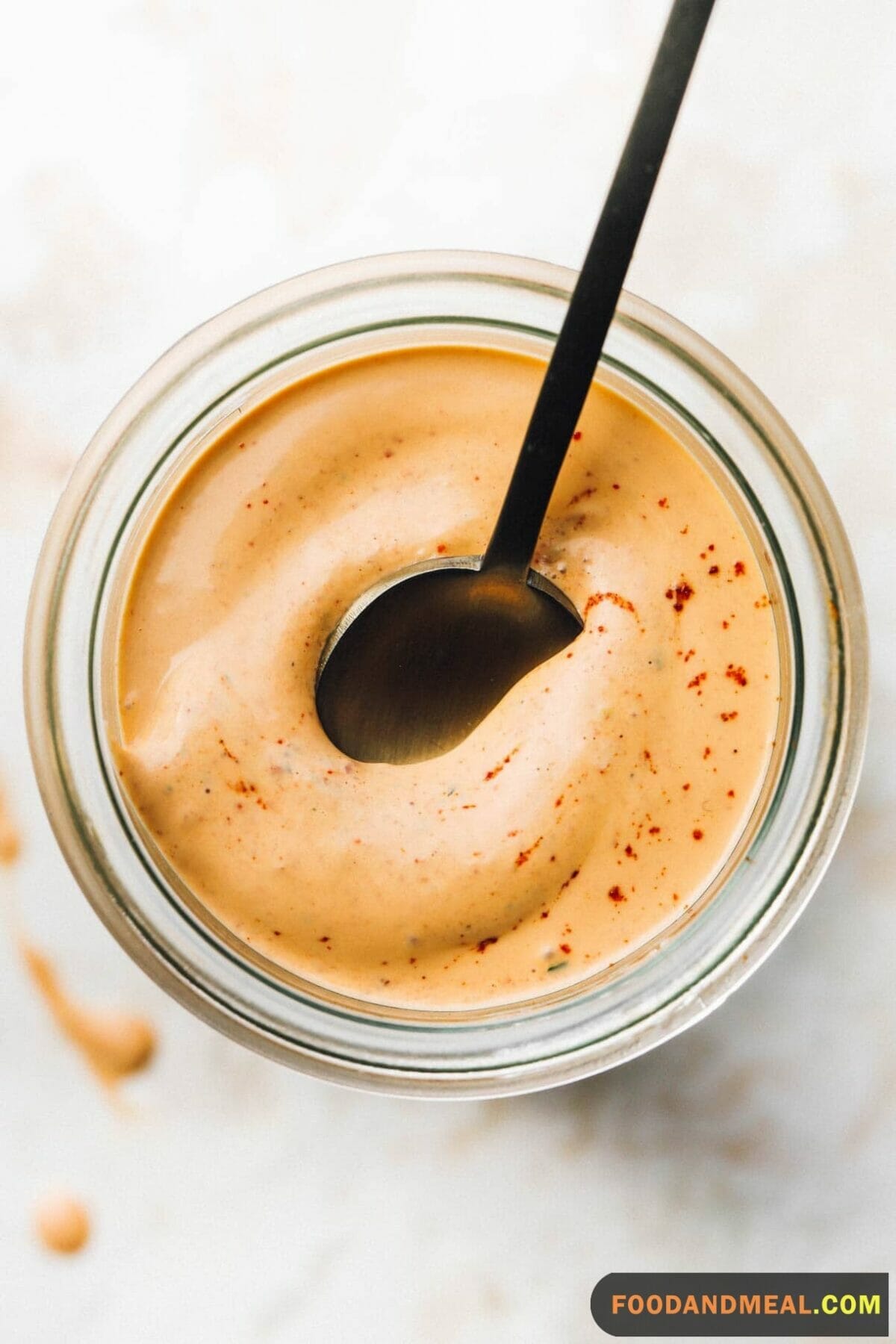 Now that you're armed with the secrets to crafting the ultimate southwest dressing recipes, it's time to unleash the flavors in your own kitchen.
Dive into the Tex-Mex adventure and create dishes that will leave your taste buds dancing. And hey, if you're as enamored with these flavors as I am, why not share this recipe with friends and family?
Let's spread the culinary magic together. And don't forget to subscribe to my blog for more epicurean delights. Happy blending and bon appétit!
I'm Yukiko, a Food & Lifestyle blogger and marketing professional at Hana Hotel Travel Company, focused on Food And Meal restaurants. I love cooking, with a special affection for baking, and photography. My blog offers healthy, diverse recipes and captures the beauty of culinary arts, aiming to inspire a balanced lifestyle and connect food enthusiasts globally.
Affiliate DisclaimerAbout The Content
As an affiliate, we may earn a commission from qualifying purchases. We get commissions for purchases made through links on this website from Amazon and other third parties.