Hey there, dear food lovers and culinary aficionados! Today, I'm going to reveal a unique recipe that holds a special place in my heart. Having spent years in the kitchen, crafting, experimenting, and sometimes even burning my fingers, I've landed on a gem that's worth every bit of your attention. Especially if you have a tiny tot in your house who's ready to embark on a culinary journey. Let's talk about the Healthy Lentil Fritters for Baby.
Over the years, I've realized that introducing wholesome and nutritious foods to our little ones isn't just a necessity, but an art. We need to ensure it's not just healthy, but also tempting enough for those tiny taste buds. Lentils, with their rich protein content, can be a savior for those trying to introduce solid foods to babies. But instead of the typical lentil soup or mash, I'm serving it with a twist!
Lentils are naturally packed with protein, iron, and fiber, making Lentils Fritters an ideal ingredient for your infant's diet. Their versatility lends them to soups or salads, or use them as a filler in meatloaf or fritters like these.
Lentil Fritters Recipes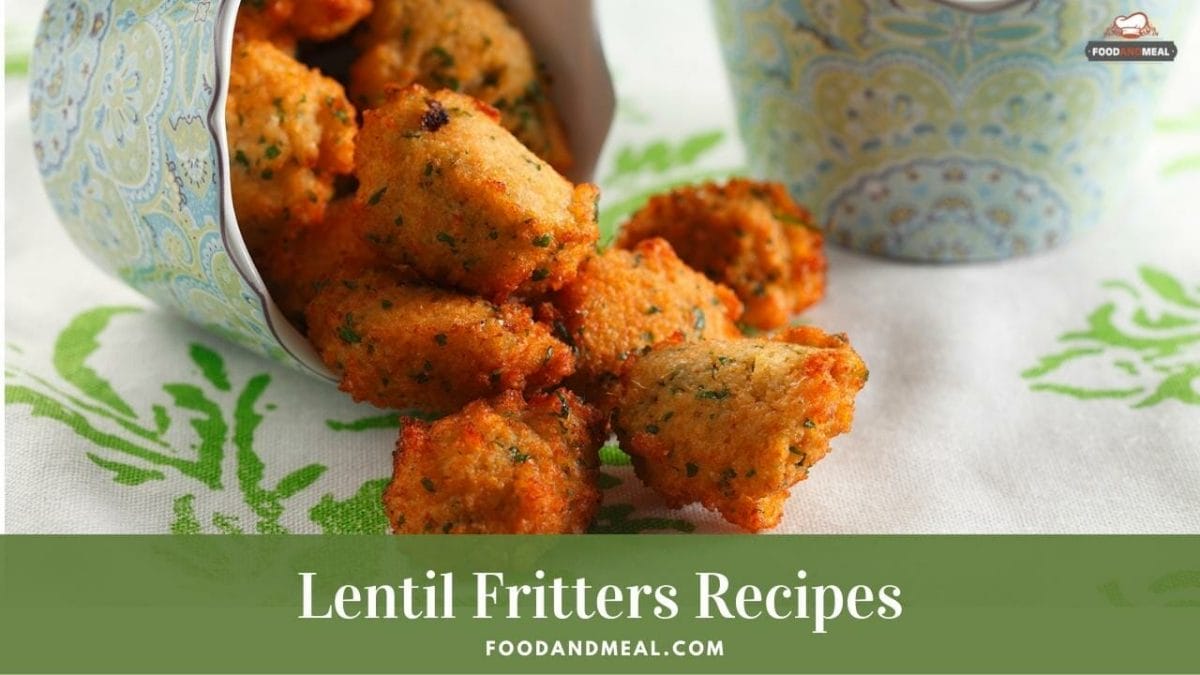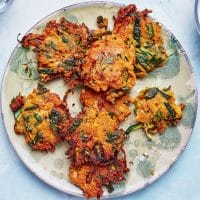 Instructions
Line your work surface with parchment paper.

In a food processor, pulse the lentils, kale, sweet potato, egg, cheese, garlic, cumin, onion, paprika, and salt together until you reach a chunkycreamy consistency.

Transfer the lentil mixture to a medium mixing bowl, and stir in the oats.

With your hands, shape the batter into thin sticks (length of middle finger and diameter of pinkie), and place on the prepared work surface.

In a large nonstick skillet over medium heat, heat the oil. Fry the fritters, turning to get all sides golden brown. Let cool before serving.

Store leftovers in a sealed container in the refrigerator for up to 3 days or freeze in a freezer-safe container. Pop them in the oven for a quick side or snack.
Notes
If you're a vegetarian, you can use zucchini as a substitute. Lentil fritters are a delicious, healthful snack that is both vegan and delicious. They're also a great way to serve vegetables for dinner. Lentil fritters are incredibly versatile. You can add any vegetable you like! You can even use a mixture of vegetables for a healthier alternative. You can even make vegetarian lentil and chickpea burgers.
Remember, these fritters aren't just tasty, they're loaded with the goodness of protein-rich lentils. Want more baby recipes like this? Subscribe to our newsletter now!
Share by Email
Share on Facebook
Share on Twitter
Nutrition
Serving:
1
fritters
|
Calories:
140
kcal
|
Carbohydrates:
18
g
|
Protein:
8
g
|
Fat:
4
g
|
Saturated Fat:
1
g
|
Polyunsaturated Fat:
1
g
|
Monounsaturated Fat:
3
g
|
Trans Fat:
1
g
|
Cholesterol:
19
mg
|
Sodium:
114
mg
|
Potassium:
287
mg
|
Fiber:
7
g
|
Sugar:
1
g
|
Vitamin A:
2614
IU
|
Vitamin C:
9
mg
|
Calcium:
58
mg
|
Iron:
2
mg
© Food And Meal
This website provides approximate nutrition information for convenience and as a courtesy only. Nutrition data is gathered primarily from the Spoonacular Database, whenever available, or otherwise other online calculators.
Pin Recipe
Tips and Tricks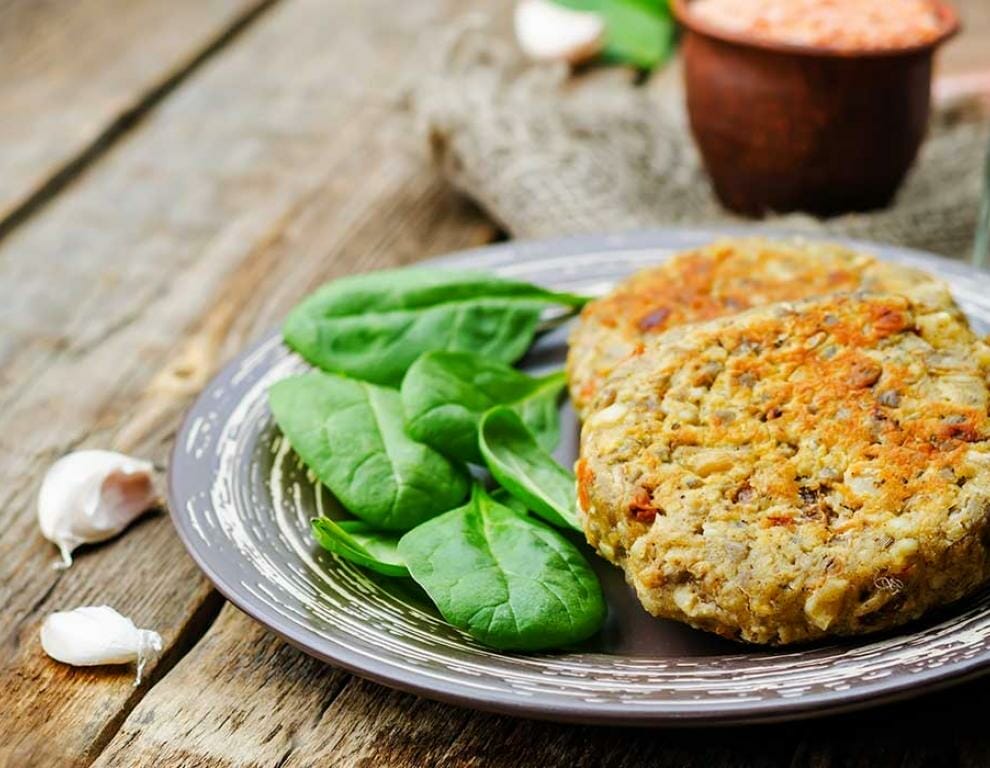 Lentil fritters can be made with a variety of vegetables. For vegetarians, zucchini is a great choice. It's rich in fiber and reduces the risk of heart disease. Lentil fritters are a healthy snack for vegetarians and vegans alike. They're a quick and satisfying snack or side dish. They're also a great way to get your daily dose of vegetables.
Lentil fritters are a healthy, nutritious snack that can be enjoyed by anyone. You can use any vegetable you prefer. If you don't like lentils, try carrots or zucchini. They're both delicious and nutritious. If you don't have carrots, you can try using a different type of flour. You can also experiment with herbs and spices to make your lentil fritters more interesting.
Lentil fritters can be served with a variety of dips. Sour cream, greek yogurt, and crushed red pepper go well with lentils. Aside from the classic topping, you can try using any vegetable that you like. Besides the savory, these delicious fritters also pair well with vegetables. If you're a vegetarian, you can serve lentil fritters with green beans.
You can also use pre-cooked lentils in lentil fritters. To make lentils fritters, you should soak them for 2 hours in cold water. If you don't have time to cook lentils, simply cook them in vegetable broth or water for about forty minutes. You can also use canned lentils. Remember to drain them well before frying. You can add the vegetables of your choice after you've cooked the lentils.
Serving Suggestions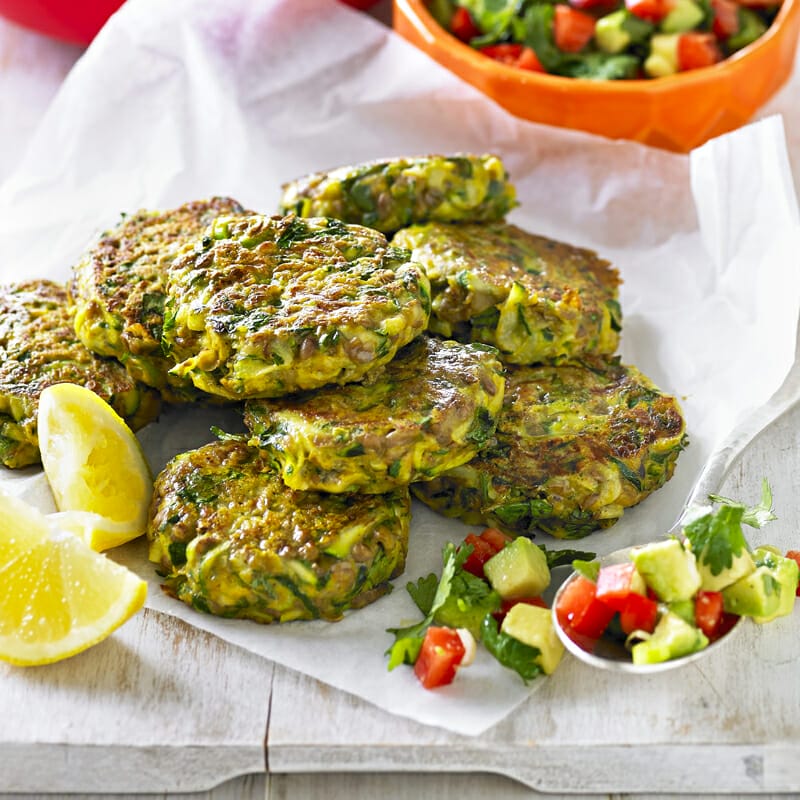 Ah, the art of presentation! It's true when they say we eat with our eyes first. Especially when it comes to babies, the sight and smell of the dish play a crucial role. Serving these Healthy Lentil Fritters in just the right way can make your baby's mealtime a fun and exciting experience.
When to Serve: The beauty of these lentil fritters is their versatility. They can be introduced as a morning snack or served as a light lunch. Their soft yet crispy texture is perfect for babies transitioning to solids. If you're planning a playdate for your little one, these fritters can be a delightful treat for the tiny guests.
Audience: While crafted with babies in mind, these fritters can cater to toddlers and even adults. They're a great snack for family picnic days or gatherings where people of all ages can enjoy.
Complementary Sides: A light yogurt dip with a hint of mint or cucumber can work wonders. For older kids and adults, pair them with green chutney or a mild tamarind dip.
Garnishes: A sprinkle of finely chopped coriander or parsley can add a burst of color and freshness.
Beverage Pairing: For the little ones, a cool apple or mango juice can complement the taste. For adults, a light iced tea or lemonade would be perfect.
List of 5 FAQs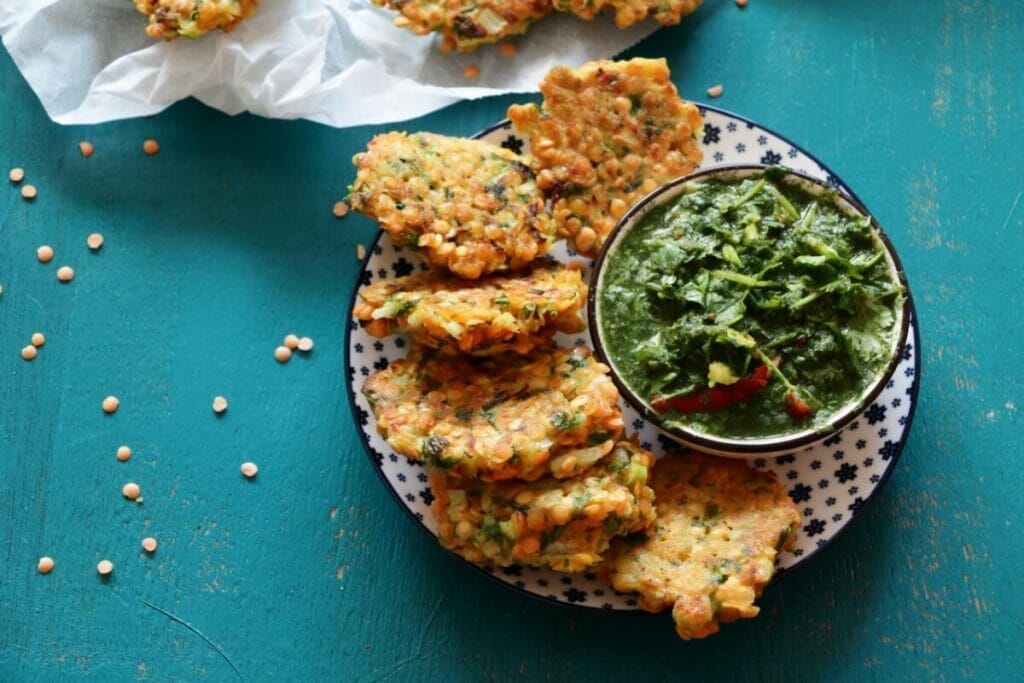 1. Can I use any other lentils for this recipe? Absolutely! While the recipe specifically mentions a particular type of lentil, you can experiment with others like green or black lentils. Just ensure you adjust the cooking time accordingly.
2. How do I store the leftover fritters? Cool the fritters completely, place them in an airtight container separated by parchment paper to avoid sticking, and store them in the refrigerator. They'll stay fresh for up to 3 days. To serve again, just reheat in a toaster or oven until they regain their crispiness.
3. Are these fritters gluten-free? Yes, these lentil fritters are naturally gluten-free. However, always check other added ingredients or any sides and dips you're serving with them.
4. Can I bake these fritters instead of frying? Of course! If you prefer baking, you can place the fritters on a greased baking sheet and bake in a preheated oven until they are golden and crispy.
5. What age is appropriate for babies to start eating these fritters? Typically, these fritters can be introduced when the baby is around 8-10 months old, or when they are comfortable with textured foods. Always consult with a pediatrician before introducing new foods to your baby's diet.
The Healthy Lentil Fritters recipe is a culinary masterpiece crafted with your baby's nutrition in mind. As parents, we constantly seek out wholesome meals that tickle those tiny taste buds. With this delightful creation, you not only get the goodness of lentils but a plate full of love. Tried it? Loved it? Don't forget to share this recipe with fellow parents and subscribe to our blog for more such delectable wonders!
Food and Meal website gives you culinary and cultural journeys around the world that you couldn't find anywhere. Feel free to accompany us so that all the cooking secrets and techniques are to your fingers.
Affiliate DisclaimerAbout The Author
As an affiliate, we may earn a commission from qualifying purchases. We get commissions for purchases made through links on this website from Amazon and other third parties.