Seafood Shio Ramen has become very popular in Japan. This type of ramen has been made in Sapporo for years, and is now being served around the world. It is a delicious and simple dish that's easy to eat. Despite the fact that it is made from chicken broth, it is also a delicious addition to any ramen soup. If you're looking for something with a little more kick, consider trying this ramen with shrimp and vegetables. It is a great way to get a taste of Japanese culture.
Seafood Shio Ramen Recipes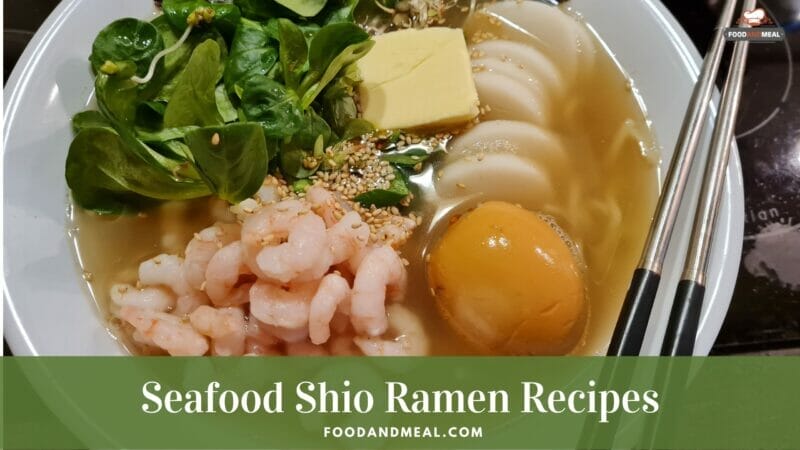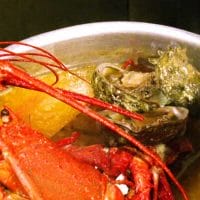 Seafood Shio Ramen
One of the most famous places for shio ramen in Japan is Hakodate, on the southern tip of Japan's northern island, Hokkaido. The town is also very well known for their morning fish market, where much of Hokkaido's famous catch can be found fresh. While the area's two most-famous seafood items, salmon roe and sea urchin, are pretty tough to incorporate into ramen, scallops and shrimp work perfectly. And we'll use homemade shrimp oil to add even more depth to this Hokkaido-inspired bowl.
Print
Add to Collection
Go to Collections
Instructions
Heat a bit of vegetable oil in a large skillet over medium heat. Lightly sauté the scallops on both sides until just cooked through. Set aside.

With all your ingredients ready to go, bring a large pot of water to a boil over medium-high heat.

Heat your ramen bowls by filling them halfway with hot water. The bowls don't need to be scalding, but they should be hot to the touch. Dump out the hot water and dry the bowls with some paper towels or a clean towel.

Put the tare and soup in a medium saucepan. Mix and bring to a simmer over low heat.

Cook the noodles in the large pot of boiling water. Ramen that has been cut to a standard thickness (about 1 mm) will cook in 1 to 2 minutes.

Put 1 tablespoon of shrimp oil in each ramen bowl.

About 30 seconds before the noodles are finished cooking, ladle the soup into the ramen bowls.

Drain the noodles, taking care to shake off as much excess water as you can. Carefully place some noodles in each bowl of soup, keeping them tidy.

Place 3 or 4 scallops, a salted egg, and a sprinkle of negi neatly on the ramen. Serve immediately.
Notes
In Japan, this ramen would include the orange gonads of the scallop as well as the abductor muscle, which is the part we eat in the West. The orange parts taste like a cross between liver and caviar.
Soup: Mix equal parts unseasoned low-sodium chicken broth and dashi broth. Japanese dashi powder to make broth can be found in the Asian foods section of many supermarkets or in Asian grocery stores or online. You could also use a clear seafood broth.
Noodles: Use 3 ounces of dried ramen noodles per bowl, preferably the thin, straight style.
Share by Email
Share on Facebook
Share on Twitter
Nutrition
Serving:
4
bowls
|
Calories:
759
kcal
|
Carbohydrates:
116
g
|
Protein:
26
g
|
Fat:
21
g
|
Saturated Fat:
3
g
|
Polyunsaturated Fat:
6
g
|
Monounsaturated Fat:
11
g
|
Trans Fat:
1
g
|
Cholesterol:
164
mg
|
Sodium:
77
mg
|
Potassium:
497
mg
|
Fiber:
6
g
|
Sugar:
5
g
|
Vitamin A:
597
IU
|
Vitamin C:
7
mg
|
Calcium:
82
mg
|
Iron:
3
mg
© Food And Meal
This website provides approximate nutrition information for convenience and as a courtesy only. Nutrition data is gathered primarily from the Spoonacular Database, whenever available, or otherwise other online calculators.
About Seafood Shio Ramen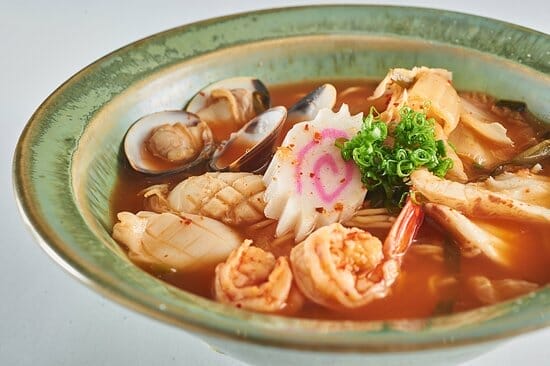 The broth of this noodle soup is also lighter than other ramen varieties and takes less time to prepare. The broth originates in the northern Japanese city of Sapporo. It's the perfect antidote to the chilly days of winter. Although it's relatively late to the ramen roster in Japan, this soup has quickly become a favorite all over the country. This classic recipe is full of fresh vegetables and is the perfect antidote for a chilly winter day.
Unlike other ramen styles, the broth of Seafood Shio is extremely salty and is the key factor in making this dish. Since the ramen has a clear yellow color and thick curly noodles, it's best to avoid table salt unless you're particularly sensitive to sodium. Besides the soup base, the shio ramen also has fewer toppings than other varieties. The noodles in this style are usually made with leeks, toasted garlic, and nori.
Dried scallops are the most popular type of seafood in Shio Ramen, but you have to be careful with them. They are not the most popular, but they do add amazing flavour to your ramen. You can try them in different dishes and even Chinese cuisine. Just remember to look for scallops that are evenly coloured and free of white specks. While you can eat them raw, they're highly salty. Adding light soy sauce to your Homemade Ramen Broth will help them soften and mix.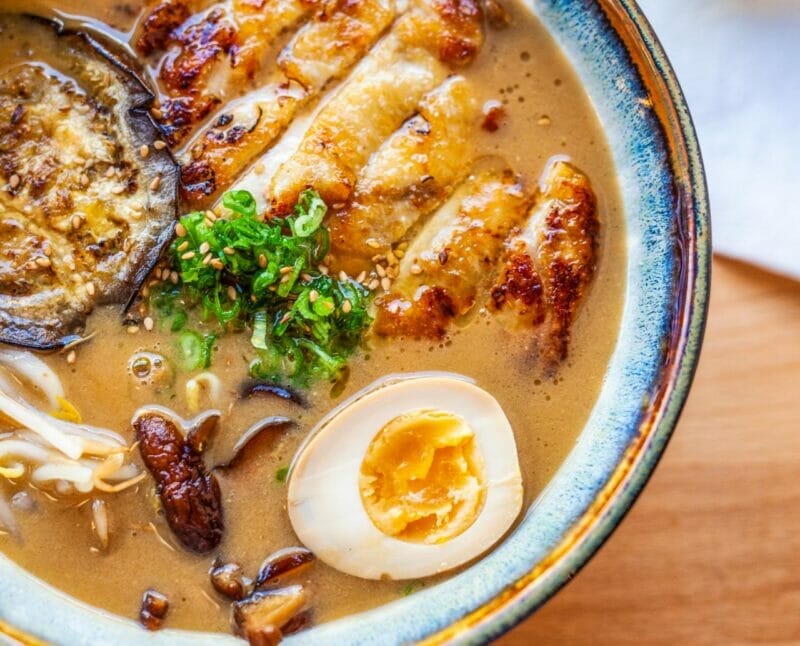 This Japanese-style ramen is made by combining two types of broth. It has a clear, yellow coloring and an exceptionally salty broth. For people with high sodium levels, it's not a good idea to eat it. Its unique flavour is what makes it so delicious. A good ramen is filled with the right amount of salt. It will have a complex flavor and is healthy.
In addition to the seafood and vegetables, the broth is made with dashi. This type of ramen has a light broth that has little to no salt. Its salty base is the base for the flavor, but the ramen is still very light, so it doesn't require much more salt than any other type of ramen. It also has a unique texture. Its light, delicious soup is made with the perfect combination of salt and seaweed.
As you can see, there are many types of ramen. These are available in various varieties and can be made with as little or as much as you like. If you want to make your own, just remember to use your imagination. A bowl of ramen with seafood and vegetables is a delicious dish to make at home. You can add as much of them as you want and enjoy them. This dish will be a hit in your family.
Affiliate DisclaimerAbout The Author
As an affiliate, we may earn a commission from qualifying purchases. We get commissions for purchases made through links on this website from Amazon and other third parties.