This recipe is a popular staple of Cameroonian cuisine. It is simple to make and requires just a few simple ingredients. Fresh fish does not require marinating, but it is important to ensure that the fish is well-cooked before adding it to the sauce. You can prepare the sauce ahead of time in a food processor and heat it up when ready to serve. The flavor of this dish is enhanced when it is served over white rice.
Fish in peanut sauce recipe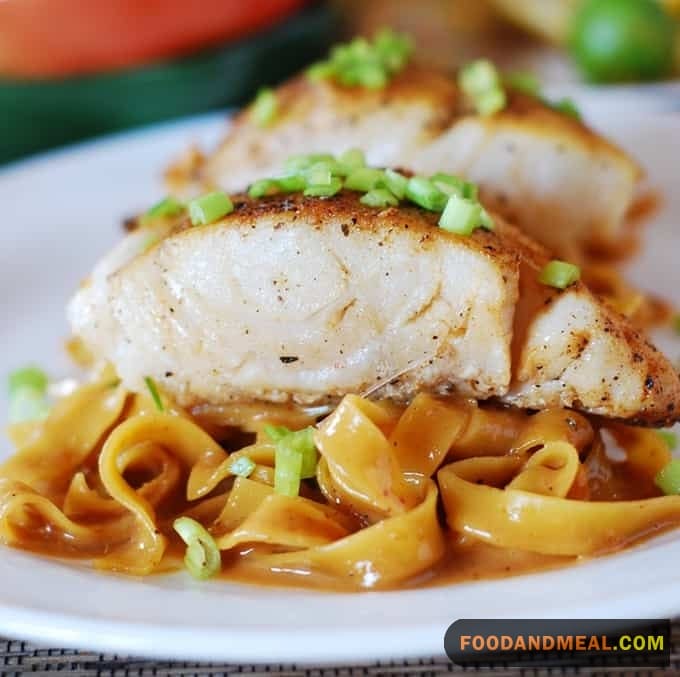 Instructions
Wash and pat the fish dry. Cut into sizable chunks saving the head.

Dice the onions, mince the garlic, and clean the pepper (leave it whole)

Heat the oil in a pan and add the fish. Add some garlic to it and fry on both sides until the inside is done and the outside golden brown. Remove from the oil and place on an absorbent paper.

Grind the ginger, nutmeg, coriander, black pepper, salt, and half of the prawns or shrimp. Set aside.

Boil 4 cups of water in a pot and add the fish head along with the mixed spices in step 4. Simmer on low heat.

Heat two tbsp of peanut oil in a clean pan. Add the onions with the remaining garlic and caramelize. Then, add the chili pepper. Reduce the heat and add the fried fish to the mixture.

Remove the head of the fish from the broth and add peanut butter to the mixture. Stir thoroughly to get a smooth paste. Cook over medium heat for some minutes until the mixture turns into a thick sauce.

Pour the sauce over the fish and onions in the pan and stir. Add the remaining dried prawn or shrimp and cook for a further few minutes.

Serve with rice or boiled plantains.
Notes
Fish in peanut sauce can be served with boiled rice. It can also be served with couscous if you want an alternative to rice. Also, If you are a big fan of French bread, you can try to enjoy it with this dish.
Share by Email
Share on Facebook
Share on Twitter
Nutrition
Calories:
872
kcal
|
Carbohydrates:
16
g
|
Protein:
91
g
|
Fat:
53
g
|
Saturated Fat:
10
g
|
Polyunsaturated Fat:
14
g
|
Monounsaturated Fat:
26
g
|
Trans Fat:
1
g
|
Cholesterol:
218
mg
|
Sodium:
510
mg
|
Potassium:
1582
mg
|
Fiber:
5
g
|
Sugar:
7
g
|
Vitamin A:
69
IU
|
Vitamin C:
3
mg
|
Calcium:
92
mg
|
Iron:
3
mg
© Food And Meal
This website provides approximate nutrition information for convenience and as a courtesy only. Nutrition data is gathered primarily from the Spoonacular Database, whenever available, or otherwise other online calculators.
Alternative Preparation Method: Slow Cooker Simplicity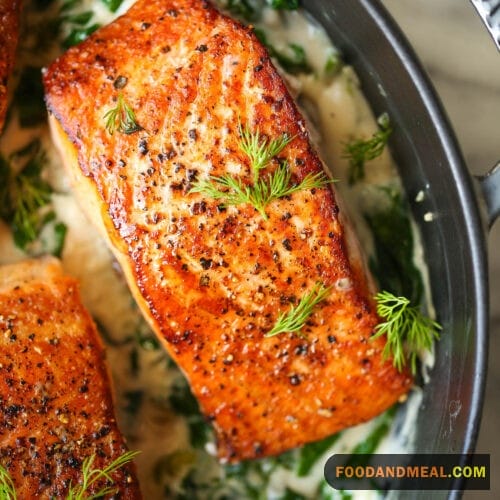 Ingredients:
1 1/2 pounds (680g) fish fillets, such as tilapia or catfish
1 cup peanut sauce
1 onion, finely chopped
2 cloves garlic, minced
1 red bell pepper, sliced
1 green bell pepper, sliced
1 cup coconut milk
1 cup chicken or vegetable broth
1 tablespoon vegetable oil
Salt and pepper to taste
Fresh cilantro leaves, for garnish
Cooked white rice, for serving
Instructions:
Begin by seasoning the fish fillets with salt and pepper. You can cut them into smaller pieces if you prefer.
In a large skillet, heat the vegetable oil over medium-high heat. Sauté the chopped onions and minced garlic until they become translucent and fragrant.
Add the seasoned fish fillets to the skillet and sear them on both sides until they get a nice golden color. This step is to lock in the flavors.
Now, it's time to transfer everything to your slow cooker. Place the seared fish fillets in the slow cooker, followed by the sliced red and green bell peppers.
In a separate bowl, mix the peanut sauce, coconut milk, and chicken or vegetable broth until well combined. Pour this creamy mixture over the fish and peppers in the slow cooker.
Cover the slow cooker and cook on low for 2-3 hours. The exact cooking time may vary depending on your slow cooker, but you'll know it's done when the fish is flaky and easily breaks apart with a fork.
Taste the sauce and adjust the seasoning if needed with more salt or pepper.
Serve your slow-cooked fish in peanut sauce over a bed of fluffy white rice. Garnish with fresh cilantro leaves for a burst of freshness.
Tips for making Fish in Peanut Sauce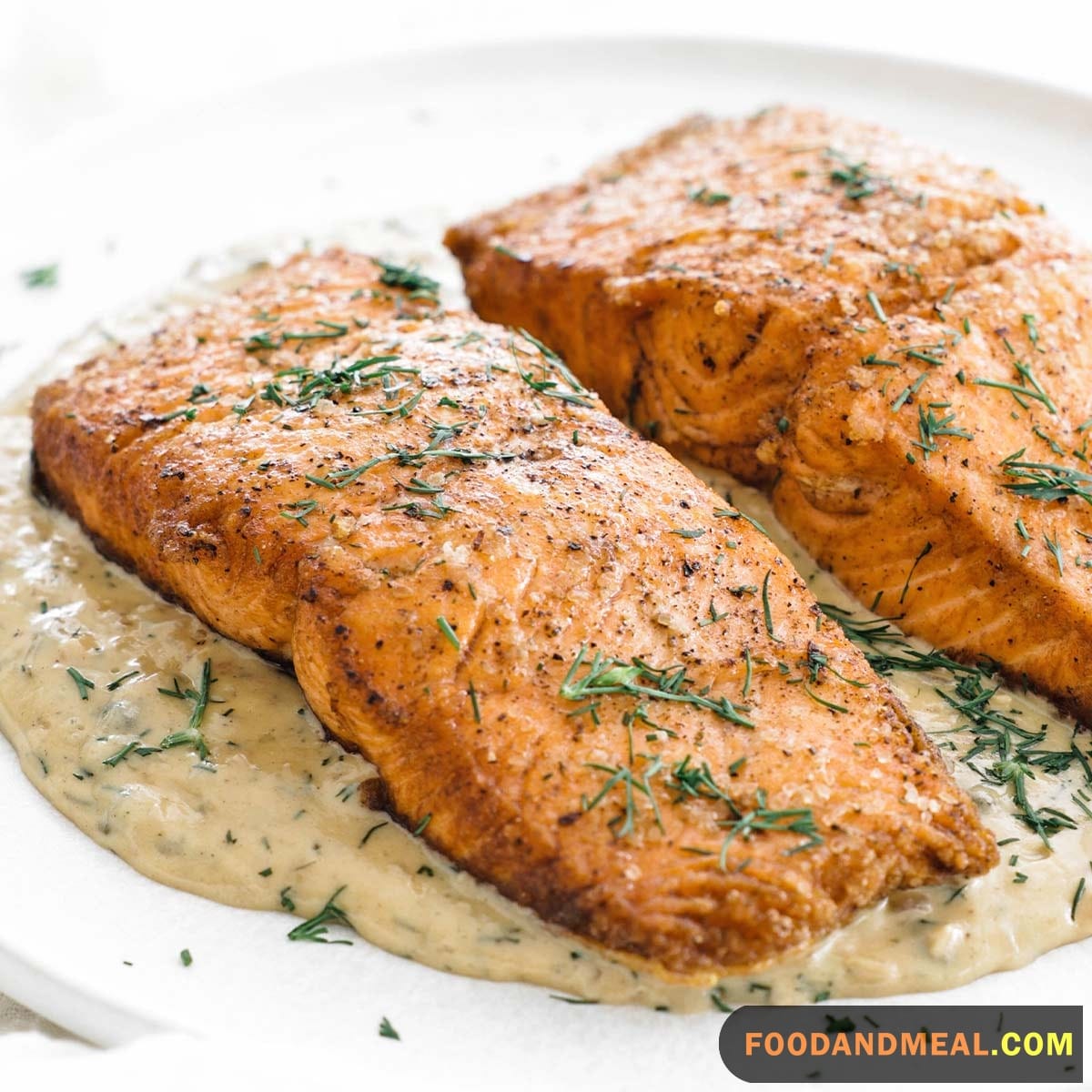 Cooking Tips for Perfect Fish in Peanut Sauce
Choose the Right Fish: Opt for firm fish fillets like tilapia or catfish. They hold up well in the rich peanut sauce and won't become too flaky during cooking.
Searing Adds Flavor: Don't skip the step of searing the fish before slow cooking. This quick sear locks in flavor and keeps the fish from becoming overly soft in the slow cooker.
Creamy Consistency: Ensure a creamy and luscious sauce by mixing the peanut sauce with coconut milk and broth. This blend of flavors and textures elevates the dish.
Adjust Seasoning: Taste your peanut sauce before serving and adjust the seasoning as needed with additional salt and pepper. Achieving the perfect balance is essential.
Slow Cooker Savvy: If you're using a slow cooker, be patient. Low and slow is the key to a tender and flavorful result. Avoid opening the lid frequently, as this can extend the cooking time.
Serving Suggestions for Your Fish in Peanut Sauce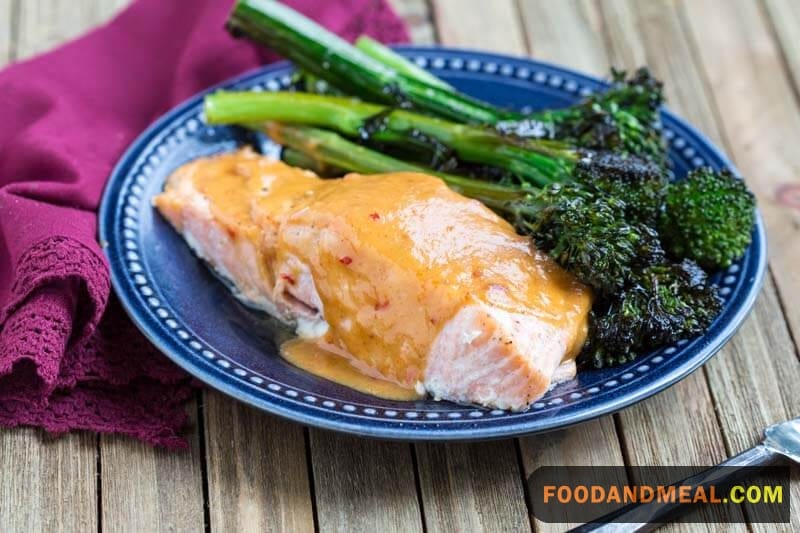 White Rice: Serve the fish and peanut sauce over a bed of fluffy white rice. The rice soaks up the flavorful sauce and provides a satisfying base.
Fresh Herbs: Garnish with fresh cilantro leaves or chopped peanuts for added texture and a burst of freshness.
Sautéed Greens: A side of sautéed leafy greens, such as spinach or kale, offers a nice contrast to the creamy peanut sauce.
Citrus Squeeze: A squeeze of fresh lime or lemon juice over the fish brightens up the flavors.
Sweet and Spicy: For a little kick, provide a side of sliced red chili peppers or hot sauce for those who like it spicy.
Warm Bread: Include some warm crusty bread for scooping up the delectable sauce.
Beverage Pairing: Pair this dish with a crisp white wine or a light, citrusy beer for a well-rounded meal.
FAQs (Frequently Asked Questions) about Fish in Peanut Sauce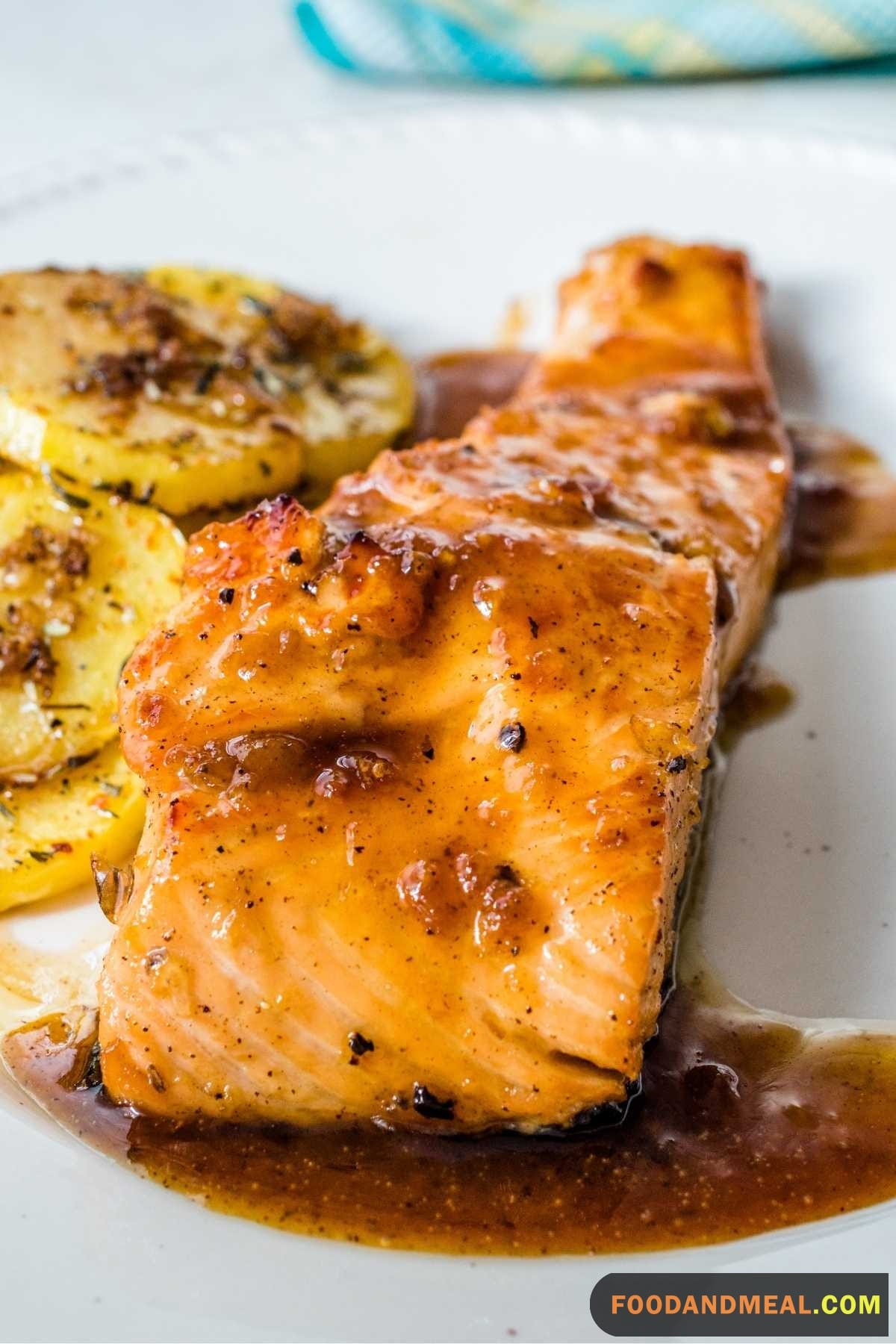 What type of fish works best for this recipe?

For Fish in Peanut Sauce, it's best to use firm white fish like tilapia, cod, or snapper. Their mild flavors complement the peanut sauce beautifully.

Can I make this dish with a peanut allergy in the family?

If allergies are a concern, you can explore alternatives such as almond or sunflower seed butter to create a similar sauce without peanuts.

How can I adjust the spice level to suit different preferences?

For a milder dish, reduce the amount of chili or hot sauce. To turn up the heat, add more spices gradually until you achieve your desired level of spiciness.

Are there any vegan or vegetarian variations of this recipe?

Absolutely! You can substitute the fish with tofu, tempeh, or your favorite vegetables to make a delicious vegan or vegetarian version.

How should I store any leftovers, and can I freeze them?

Leftovers can be stored in an airtight container in the refrigerator for up to three days. To freeze, place the cooled dish in an airtight freezer-safe container for up to three months. Thaw and reheat as needed.
Discover the art of making Fish in Peanut Sauce – a dish that tantalizes your taste buds. Follow our recipe for culinary success. Subscribe for more culinary adventures.
I'm Kelly Atkinson, with a passion for dissecting the world of home goods. My reviews stem from thorough testing and a love for sharing detailed insights. Each piece I write offers a glimpse into my explorative journey, aiming to guide readers to informed choices with authenticity and precision, making every review a blend of exploration and expertise.
Affiliate DisclaimerAbout The Content
As an affiliate, we may earn a commission from qualifying purchases. We get commissions for purchases made through links on this website from Amazon and other third parties.