Print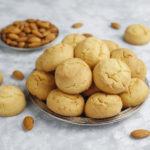 How to Bake Turkish Almond Cookie or Bademli Kurabiyesi – 10 easy steps
---
Author:

Prep Time:

15 mins

Cook Time:

30 mins

Total Time:

45 minutes
Description
Almonds are easily acquired in parts of China, Greece, the Middle East and Central Asia. However, the best of the kind can actually be picked in Turkey. This Bake Turkish Almond Cookie's fact (and ingredient) actually brought forth revolutionary Turkish cuisines ranging from soup, main dishes to desserts, which are enjoyed not only in Turkey but worldwide.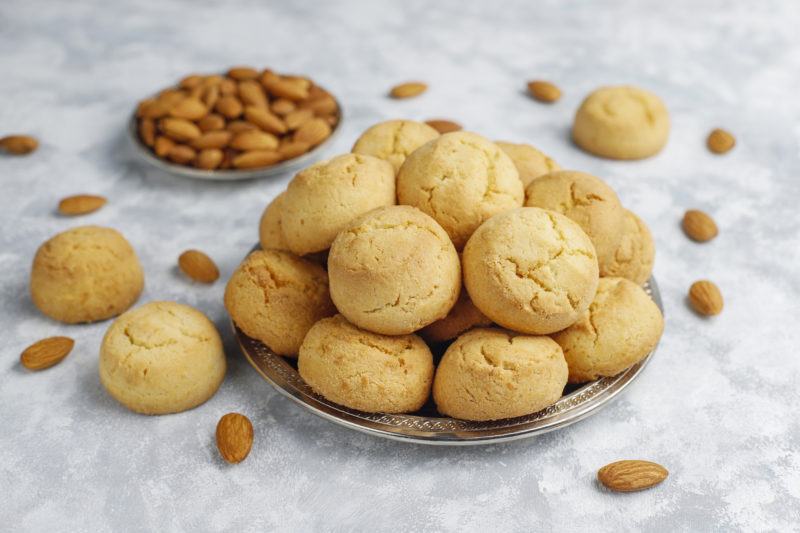 For this article, we are going to use Turkish almonds as the main ingredient for our cookie recipe. By the way, in Turkey, they call these cookies "Bademli Kurabiyesi."  These sweets are easily made and are almost a constant partner for coffee or tea during the winter season.
---
Scale
Ingredients
colorful baked macarons almond flour on a pink background, close up
1 cup

of almonds (meant to be processed)
Extra whole almonds sans hull (for garnish)

1 cup

of softened butter (or margarine)
Egg whites from 2 eggs

¾ cup

of powdered sugar

1/3 cup

of sugar

¾ cup

of flour sifted

2 tsp

. of baking powder

2 tsp

. European powdered sugar vanilla

2 tbsp

. of granulated sugar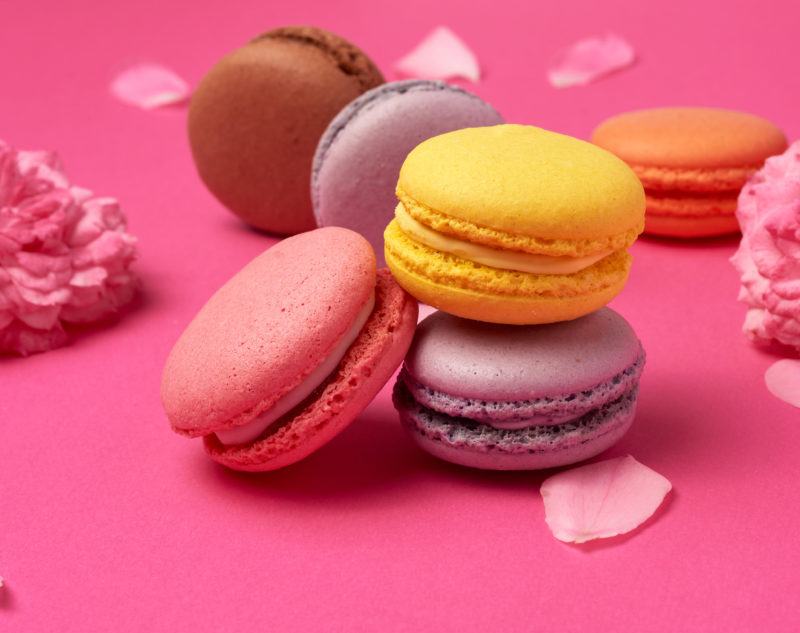 ---
Instructions
Baking Procedure
Healthy homemade almond cookies on concrete
Get one cup of almonds and put them in a food processor. Put the processor in a high-speed mode to make the almonds to a fine powder form.
Get a mixing bowl, beat the butter (or optional margarine) until it is of a fluffy consistency. Add the sugar variants and beat again until they are all evenly incorporated. Put in the egg whites and vanilla, and then beat again. Lastly, add the flour and almond powder and beat until you have acquired sticky dough.
Flour a flat surface and put the dough over it. Flour your hands, too, and knead the dough for around 5 minutes or until you get a smooth dough.
Get your cookie sheet and line it with non-stick baking paper.
Break off a piece of dough in the size of a walnut and roll it between your palms, making a small ball.
Roll the half sphere of the ball over the granulated sugar. Flip over the ball, making sure that the sugared part is right on top. Get a fork and gently press down the tines onto the ball to make it flat.
Align the dough pieces (or cookies) along with the cookie sheet with the paper lining. Observe a half-inch space between cookies.
Now, get your whole almonds and press one almond at the centre of each cookie.
Bake the cookies in a 175-degree Celsius heat (or approximately 350-degree Fahrenheit) for about 15 minutes or until slightly brown.
Get the cookies out of the oven and let them cool a bit before serving alongside tea or coffee.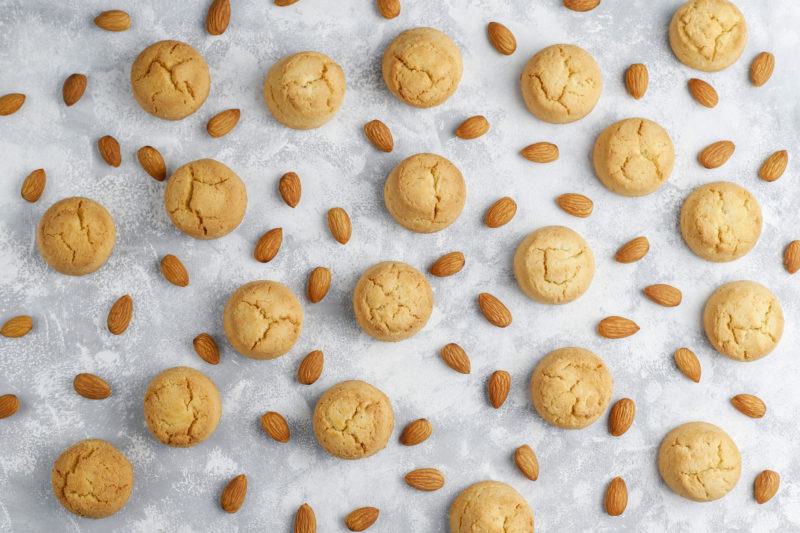 Nutrition
Serving Size:

30 g

Calories:

117

Fat:

4g

Carbohydrates:

14g

Protein:

2g
Keywords: Turkish Almond Cookie, Bademli Kurabiyesi,