Sukiyaki Beef Ramen is a Japanese dish that combines tender, steamed beef with a broth full of bold flavors from soy sauce, sugar, and mirin. The soup is usually accompanied by raw eggs. It is a great dish for any meal, and it is perfect with sushi. If you're in OREM, you can't go wrong with this tasty dish.
Sukiyaki Beef Ramen Recipes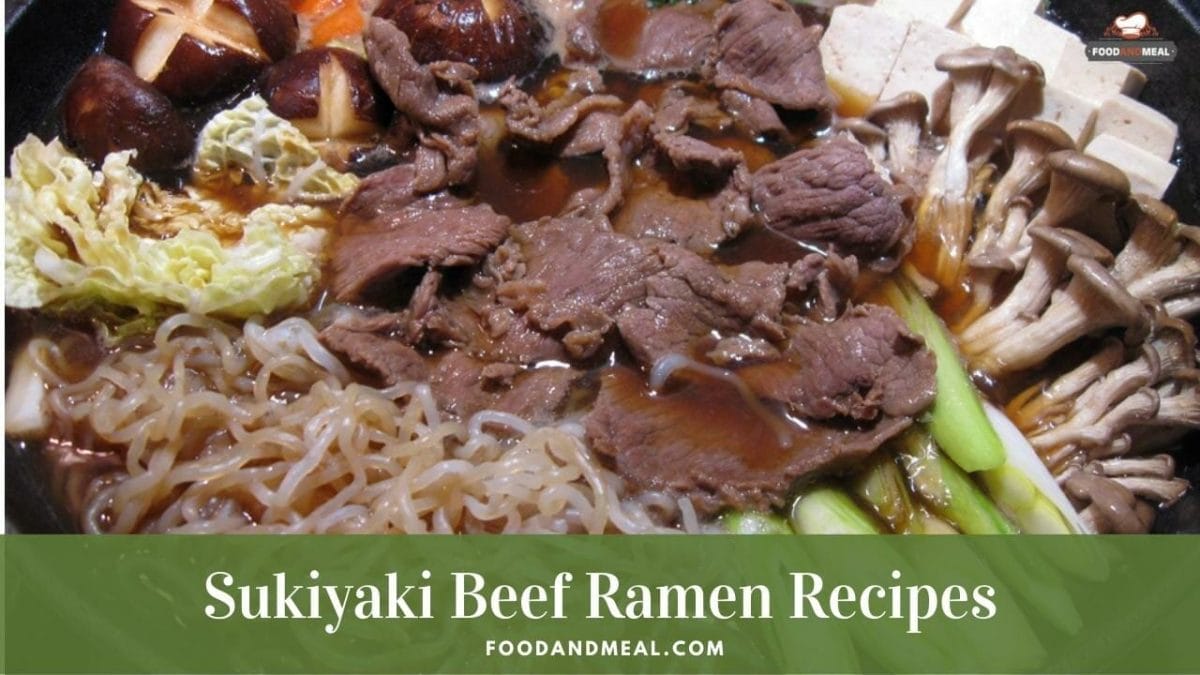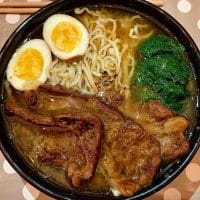 Sukiyaki Beef Ramen
Beef ramen soup is quite uncommon in Japan. It tends to be a bit sweet—not the best flavor for slurping. Add beef as a topping, though, and that's a different story. Use very thin, very lean meat for this bowl. You should be able to eat everything with your chopsticks. So stay clear of a knife and fork for this beef dish.
Print
Pin Recipe
Add to Collection
Go to Collections
Instructions
First, prepare the sukiyaki topping by combining the water, mirin, sake, soy sauce, and sugar in a large saucepan. Heat it over medium heat until the liquid starts to simmer. Add the sliced beef and cook for 3 minutes. Remove the pan from the heat and leave the cooked sukiyaki beef in the liquid.

With all your ingredients ready to go, bring a large pot of water to a boil over medium-high heat.

Heat your ramen bowls by filling them halfway with hot water. The bowls don't need to be scalding, but they should be hot to the touch. Dump out the hot water and dry the bowls with some paper towels or a clean towel.

Put the tare and soup in a medium saucepan. Mix and bring to a simmer over low heat.

Cook the noodles in the large pot of boiling water. Ramen that has been cut to a standard thickness (about 1 mm) will cook in 1 to 2 minutes.

About 30 seconds before the noodles are finished cooking, ladle the soup into the ramen bowls.

Drain the noodles, taking care to shake off as much excess water as you can. Carefully place some noodles in each bowl of soup, keeping them tidy.

Place a sprinkle of negi neatly on the ramen, then spoon on the sukiyaki beef topping. A little of the sukiyaki liquid is okay, too, but the flavor is strong, so use sparingly. Serve immediately.
Notes
Traditional sukiyaki is served as a kind of hot pot. Thinly sliced beef is simmered in a flavored liquid right at the table, along with vegetables, noodles, and tofu.
Soup: Mix equal parts unseasoned low-sodium chicken broth and dashi broth. Japanese dashi powder to make broth can be found in the Asian foods section of many supermarkets or in Asian grocery stores or online.
Noodles: Use 3 ounces of dried ramen noodles per bowl, preferably the thin, straight style.
Share by Email
Share on Facebook
Share on Twitter
Nutrition
Serving:
2
bowls
|
Calories:
1179
kcal
|
Carbohydrates:
169
g
|
Protein:
76
g
|
Fat:
14
g
|
Saturated Fat:
6
g
|
Polyunsaturated Fat:
2
g
|
Monounsaturated Fat:
5
g
|
Trans Fat:
1
g
|
Cholesterol:
141
mg
|
Sodium:
4804
mg
|
Potassium:
1368
mg
|
Fiber:
5
g
|
Sugar:
44
g
|
Calcium:
82
mg
|
Iron:
9
mg
© Food And Meal
This website provides approximate nutrition information for convenience and as a courtesy only. Nutrition data is gathered primarily from the Spoonacular Database, whenever available, or otherwise other online calculators.
Pin Recipe
About Sukiyaki Beef Ramen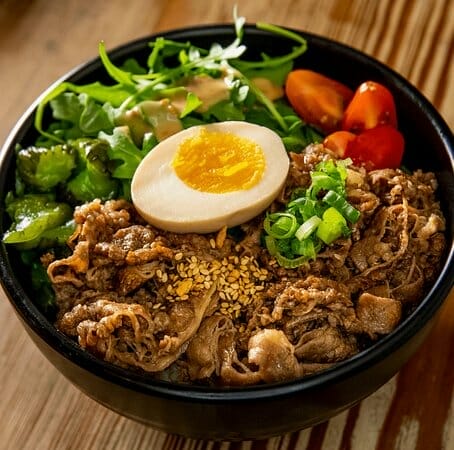 Sukiyaki is an excellent choice for vegetarians, as it is both delicious and healthy. The dish features beef and vegetables in a spicy broth. The white parts of the scallions are fried for two minutes, and sliced beef is seared for two to three minutes. The meat should be pink when done, and is then placed in the pot. The broth is then simmered until the noodles are soft, about 30 minutes.
The beef is marinated in soy sauce, mirin, and sugar, and is often served with raw eggs. The ramen is served in a bowl that's filled with the rich and flavorful soup. This popular Japanese noodle dish can be found at a variety of locations. The dish is a Japanese classic, and it's a delicious way to try something new. In OREM, TAMASHI RAMEN & SUSHI – WAYNE is a great place to experience it!
This Japanese dish is an excellent option for vegetarians or anyone looking for a delicious meal. It has an authentic Japanese flavor, and is an excellent choice for any occasion. For a quick and easy lunch, head over to TAMASHI RAMEN & SUSHI – OREM. They are known to serve a fantastic selection of ramen, so you'll be pleasantly surprised. It's also a great option for a quick dinner.
Sukiyaki is a traditional Japanese dish that is typically served in a hot pot. The beef is thinly sliced and cooked in a rich and flavorful broth made with soy sauce, sugar, and mirin. It is often served with raw eggs and is a popular dish at bonenkai. This food is a unique Japanese dish that is sure to satisfy even the most discerning palate.
This Japanese dish is a staple in any Japanese restaurant. Its savory broth is made with dashi, soy sauce, and a variety of vegetables. The dish is a popular choice for vegetarians and is a great way to enjoy Japanese food. It can also be a good lunch for those who are traveling to the area. And with a little research and preparation, you can make your own delicious, healthy meal.
Sukiyaki is a Japanese hot pot dish that is popular with Westerners. It is a delicious dish that uses beef and vegetables in a spicy broth. This soup is usually served with rice, and the broth is made with soy sauce and dashi. It is often served with rice or udon. It is considered a must-try if you're in the area! Soy sauce adds a great deal of flavor to the soup.
Sukiyaki is a Japanese beef dish prepared in a nabemono (one-pot) style. The dish's name comes from the fact that the Japanese traditionally banned eating quadrupeds for food. Because of this, beef only became popular in the country's diet after sustained contact with the West in the 1860s. It is usually served in a shallow iron pot over charcoal, and thin slices of beef are cooked in oil before being added to the soup. Then, the sauce is seasoned and topped with vegetables. The individual morsabitubs are often dipped in raw egg before being eaten.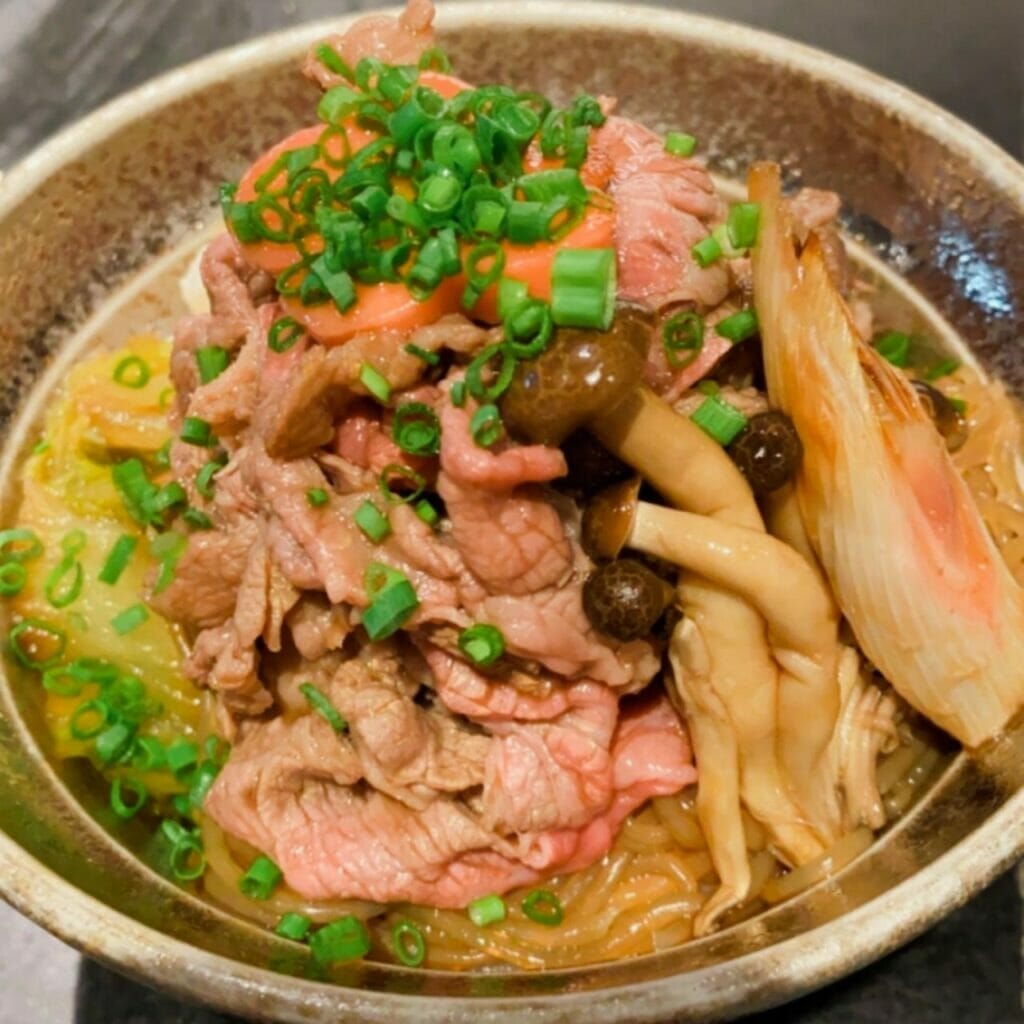 Food and Meal site is happy to accompany you on a tour of culinary cultures around the world. Feel free to ask us anything about the recipes because all your kind comments give us the chance to improve our site
Affiliate DisclaimerAbout The Author
As an affiliate, we may earn a commission from qualifying purchases. We get commissions for purchases made through links on this website from Amazon and other third parties.