Vegetarian ankake ramen is a popular dish in Japan. This type of ramen soup is made with soy sauce, mirin, and dashi broth. The soup is often served with a side of otsumami, a type of salty, umami-rich seaweed, which is used to flavor the noodles. In addition to soy sauce, ankake can be made with a variety of ingredients, including arrowroot, corn, and potato starch. You can also use tapioca starch.
Vegetarian Ankake Ramen Recipes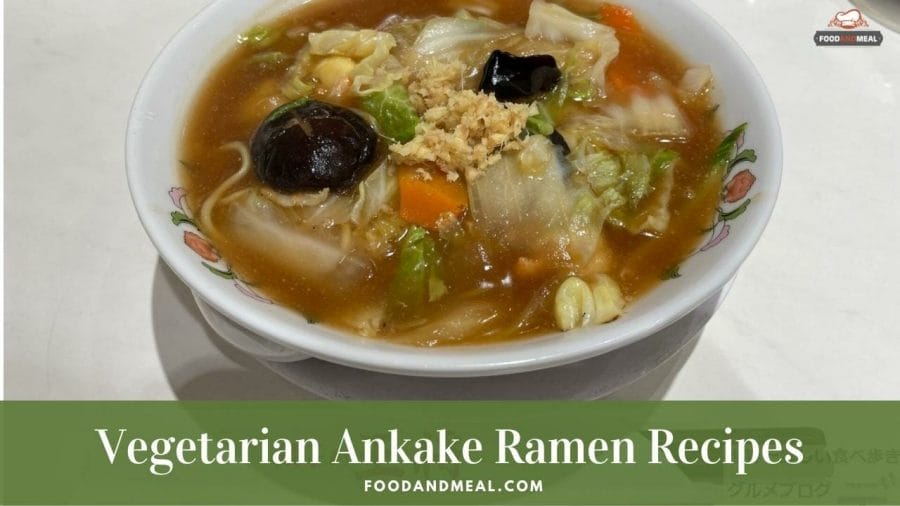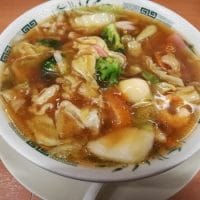 Vegetarian Ankake Ramen
You'll usually find ankake dishes at Chinese restaurants. Ankake means "covered with a starchy sauce"; cornstarch thickens up soups and turns them into rich sauces. This recipe can be made with any clear soup, but it works particularly well with the vegetarian clear soup.
Print
Pin
Add to Collection
Go to Collections
Instructions
In a medium saucepan, combine the soup and cornstarch-water mixture. Mix well. Heat over low heat for 5 minutes to thicken the soup, stirring constantly.

Add the shoyu tare to the soup and bring to a simmer over low heat.

With all your ingredients ready to go, bring a large pot of water to a boil over medium-high heat.

Heat your ramen bowls by filling them halfway with hot water. The bowls don't need to be scalding, but they should be hot to the touch. Dump out the hot water and dry the bowls with some paper towels or a clean towel.

Cook the noodles in the large pot of boiling water. Ramen that has been cut to a standard thickness (about 1 mm) will cook in 1 to 2 minutes.

About 30 seconds before the noodles are finished cooking, ladle the soup into the ramen bowls.

Drain the noodles, taking care to shake off as much excess water as you can. Carefully place some noodles in each bowl of soup, keeping them tidy.

Place ⅓ cup of vegetables, 3 or 4 pieces of menma, and a sprinkle of negi neatly on the ramen. Serve immediately.
Video
Notes
Ankake-style soups tend to hold heat much more than thin soups, so be careful when slurping this one. Eat fewer noodles per bite, and slurp with more energy. If you've ever burned the roof of your mouth on a slice of hot pizza, noodle burns are far worse.
Soup: Mix equal parts unseasoned low-sodium vegetable broth and dashi broth. Japanese dashi powder to make broth can be found in the Asian foods section of many supermarkets or in Asian grocery stores or online. For a vegetarian version, find a dashi made from konbu and mushrooms.
Noodles: Use 3 ounces of dried ramen noodles per bowl, preferably the thin, straight style.
Share by Email
Share on Facebook
Share on Twitter
Nutrition
Serving:
1
bowl
|
Calories:
569
kcal
|
Carbohydrates:
115
g
|
Protein:
20
g
|
Fat:
2
g
|
Saturated Fat:
1
g
|
Polyunsaturated Fat:
1
g
|
Monounsaturated Fat:
1
g
|
Sodium:
9
mg
|
Potassium:
337
mg
|
Fiber:
5
g
|
Sugar:
4
g
|
Calcium:
32
mg
|
Iron:
2
mg
© Food And Meal
This website provides approximate nutrition information for convenience and as a courtesy only. Nutrition data is gathered primarily from the Spoonacular Database, whenever available, or otherwise other online calculators.
Other ways to making Vegetarian Ankake Ramen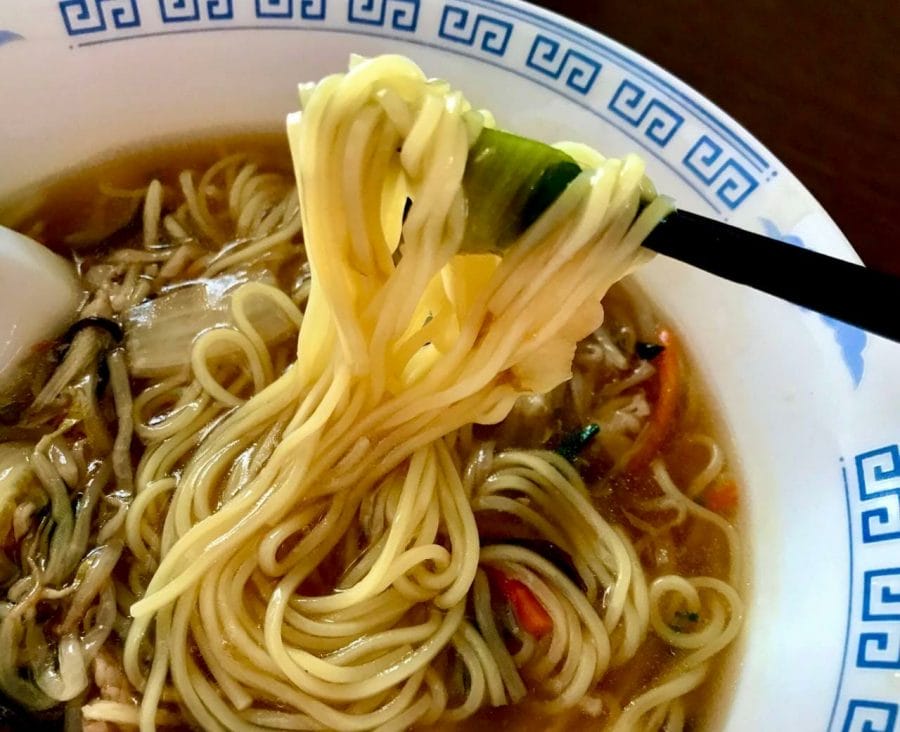 To make the vegetarian version of ankake ramen, drain and shake the ramen noodles thoroughly. Place a small amount of dashi, negi, and cabbage in each bowl. Sprinkle with chile pepper flakes. This soup can be served hot or cold, and the toppings should be arranged so they don't clash with one another. A few tablespoons of garlic mayu should do the trick.
If you're looking for an authentic Japanese vegetarian ramen, you need to start by making the vegetable tare. This is a very simple ingredient, and you can buy negi and dashi powder online or at an Asian grocery store. Then, simmer the soup for 10 hours, stirring occasionally. This broth is best served when it's hot and you've had a chance to taste it beforehand.
If you're cooking vegetarian ramen at home, you can prepare the soup by simply putting together the tare and the soup. The soup should be hot to the touch and not dry or soggy. To make the tare, combine the vegetable broth and dashi. Dashi powder is available in Asian groceries and can also be purchased online. You can then add a few spoonfuls of dashi and scallions to the bowl.
The tare should be warm to the touch. The ramen noodles should be completely dry after they have been cooked. The tare and soup should be simmered for 10 to 15 minutes over low heat. Afterward, add the tare to the ramen. A tare should have a spicy, nutty flavor. The broth should be hot and dry to the touch.
About Ankake Ramen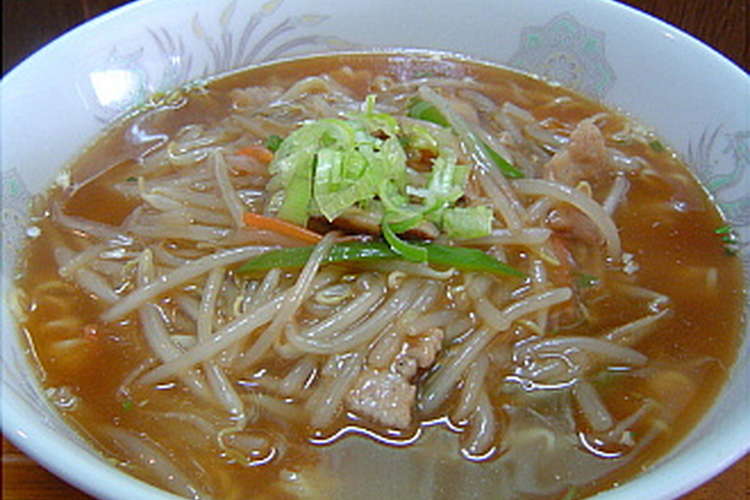 The ramen noodles should be cooked in the soup for one minute. The tare should be dry after cooking. The ramen should be hot to the touch. The ramen should be drained before being added to the soup. The tare should be mixed with sesame paste and chile oil. After simmering, add the boiled tare to the ramen.
When preparing vegetarian ankake ramen, you should make sure that the tofu is thoroughly cooked. It is important to remove the skin before eating it to avoid it from becoming too soft. After it has cooked, strain the soup and store it in an airtight container in the refrigerator. Once you have strained the broth, you can reheat it whenever you like. The dashi should be hot enough for the tofu to be tender.
Ankake should be consumed the same day it is made as refrigerated ramen will lose its flavor and texture. The dashi should be used fresh, as refrigerated ankake will break down. Aside from tofu, you can also use tofu instead of meat. The tofu is the best substitute for meat in vegetarian ankake ramen. This ramen is rich in nutrients and is packed with flavor.
Vegetarian ankake ramen is best eaten on the day of preparation, since reheating and refrigeration will ruin the starch and the thickness of the noodles. Aside from dashi, you can also add tofu to make the ramen more delicious. You can buy tofu in the Asian foods section of your supermarket, or purchase it online. If you don't find tofu in the market, you can always cook it in the dashi.
After boiling the tare, add the vegetables and bean sprouts. Adding these vegetables will help the soup become more flavorful. You can also add Szechuan peppercorns to the ramen before serving. A bit of Szechuan peppercorns will enhance the flavor of the soup. A bit of peppercorns is essential for authentic tantanmen. The tare should be hot to the touch, but not too hot.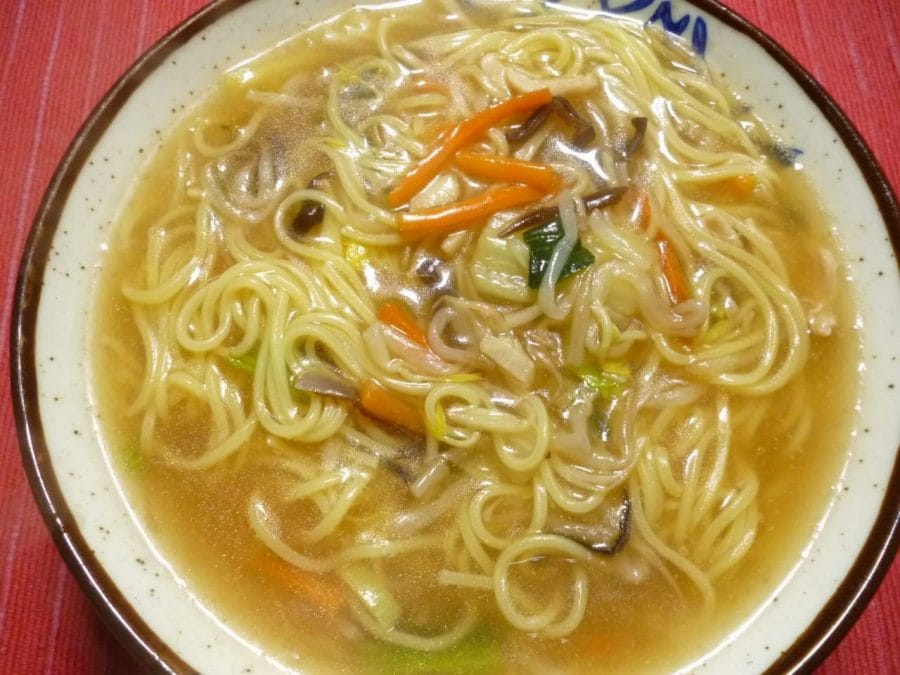 FoodandMeal blog gives you culinary and cultural journeys around the world that you couldn't find anywhere. Feel free to accompany us so that all the cooking secrets and techniques are to your fingers.