If you prefer to serve the dish as a meal, ramen is often served with vegetables such as cucumber or carrots. Traditionally, ramen is served with negi, a traditional vegetable topping that is topped with beef. Then, you can top it with your favorite toppings. For example, you can top your noodle soup with sukiyaki beef and chashu. Then, add negi to your noodle bowl and serve immediately. In this article, we will show you how to make this Negi-Baka Tonkotsu Ramen in the easiest way.
Negi-Baka Tonkotsu Ramen Recipes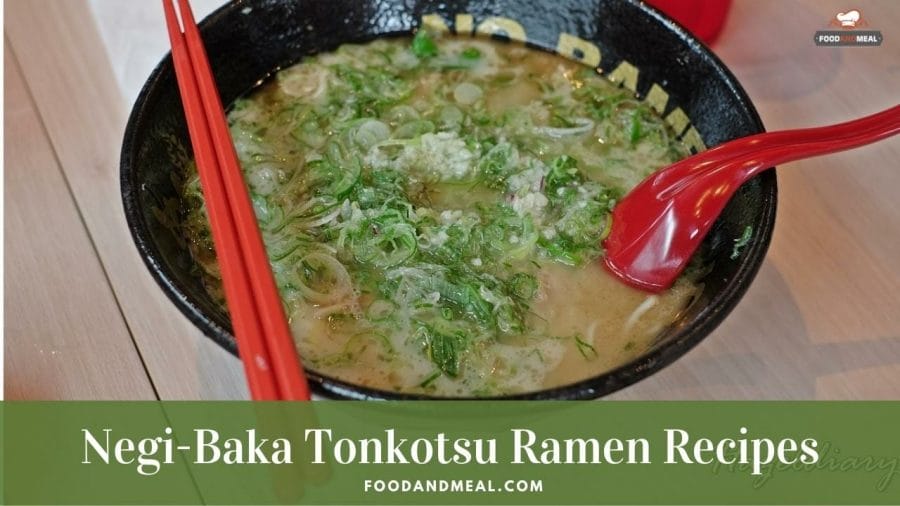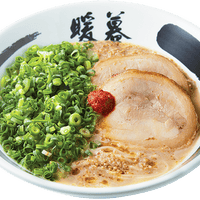 Negi-Baka Tonkotsu Ramen
There was a tonkotsu ramen shop in Tokyo called Nandenkanden that was so popular it caused daily traffic jams. People lined up for hours just to sample their creamy soup. One of their most popular items was negi-baka, which translates (roughly) to "a stupid amount of scallion." Sure enough, the bowl was completely covered by fresh negi, and every slurp of noodles would be a mix of white soup and green onion.
Print
Pin
Add to Collection
Go to Collections
Equipment
Instructions
With all your ingredients ready to go, bring a large pot of water to a boil over medium-high heat.

Heat your ramen bowls by filling them halfway with hot water. The bowls don't need to be scalding, but they should be hot to the touch. Dump out the hot water and dry the bowls with some paper towels or a clean towel.

Put the tare and soup in a medium saucepan. Mix and bring to a simmer over low heat.

Cook the noodles in the large pot of boiling water. Ramen that has been cut to a standard thickness (about 1 mm) will cook in 1 to 2 minutes.

About 30 seconds before the noodles are finished cooking, ladle the soup into the ramen bowls.

Drain the noodles, taking care to shake off as much excess water as you can. Carefully place some noodles in each bowl of soup, keeping them tidy.

Place 1 or 2 slices of chashu and 1 cup of negi neatly on the ramen. The scallions should cover the entire bowl. Serve immediately.
Video
Notes
Use only the green parts of your scallions for this dish. Negibaka is as much about the presentation as it is about the flavor.
Share by Email
Share on Facebook
Share on Twitter
Nutrition
Serving:
1
bowl
|
Calories:
703
kcal
|
Carbohydrates:
128
g
|
Protein:
25
g
|
Fat:
9
g
|
Saturated Fat:
3
g
|
Polyunsaturated Fat:
3
g
|
Monounsaturated Fat:
2
g
|
Cholesterol:
6
mg
|
Sodium:
2572
mg
|
Potassium:
1176
mg
|
Fiber:
6
g
|
Sugar:
7
g
|
Vitamin A:
625
IU
|
Calcium:
92
mg
|
Iron:
2
mg
© Food And Meal
This website provides approximate nutrition information for convenience and as a courtesy only. Nutrition data is gathered primarily from the Spoonacular Database, whenever available, or otherwise other online calculators.
Other ways to making Negi-Baka Tonkotsu Ramen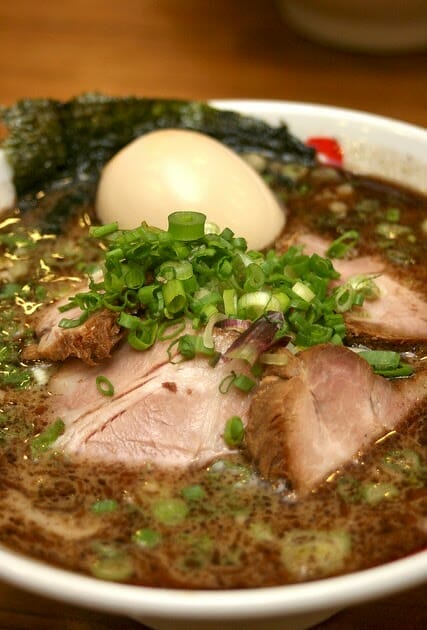 To prepare Negi-Baka Tonkotsu ramen, heat the broth for 30 seconds. Drain the ramen noodles and shake them to remove excess water. Place them in the bowl, then top with negi. The seafood should be neatly placed on top. You can add as much as you want, but make sure that it covers the noodles. The amount of seafood will depend on the cook's preference.
To serve Negi-Baka Tonkotsu ramen, prepare the soup by heating it over medium heat. When the soup is ready, add the ramen noodles and shake them to remove excess water. Then, sprinkle them with negi and spoon on the sukiyaki beef. Then, garnish them with 3 pieces of menma and a few slices of negi.
To garnish your ramen with negi, chashu, or negi, you can garnish the dish with these ingredients. Then, serve it as a meal! If you're looking for a special dish, you can order it online. If you can't find it at a restaurant, you can buy the ingredients you need on your own. If you're cooking for yourself, you can try substituting dashi powder for chicken broth in your ramen.
Using unseasoned low-sodium chicken broth, add chashu and negi to each ramen bowl. Alternatively, you can use unseasoned chicken broth or dashi. You can buy dashi powder in Asian grocery stores and online. If you prefer to make your own ramen broth, make sure to follow the manufacturer's directions and the recipe carefully. A dashi powder contains a lot of sodium and is a strong base.
Tips and Tricks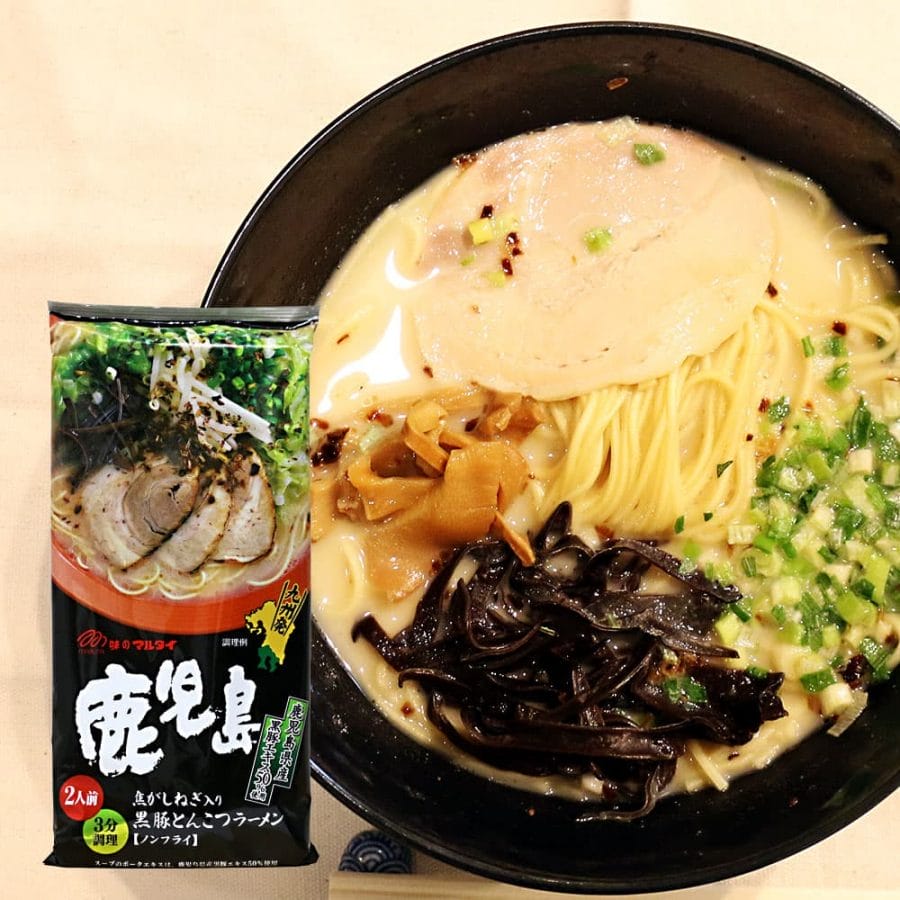 When making Japanese ramen, don't forget to add negi oil. This is a staple ingredient in the Japanese noodle dish, but it's not always easy to find. Aromatic cooking oils like sesame oil or coconut oil can be substituted for negi oil. In a pinch, use vegetable or canola oil to cook the noodles instead. The broth should be hot and not too salty.
Once you've chosen the broth, ladle it into the ramen bowls. Afterwards, you should arrange the noodle ingredients in a neat manner. If you're serving it for a party, you can add extra negi-Baka to your ramen. You can also add grilled chicken chashu or other seafood to the broth. Then, serve your guests.
The ramen should be ladled in the soup about 30 seconds before the noodles are done cooking. Then, you should place the ramen noodles neatly into the soup. Afterwards, add the dashi. Whether you use a Japanese dashi powder or not, you can buy Japanese dashi powder in Asian grocery stores. You can also buy it online.
The dashi broth is best made in a large pot and chilled. The ramen noodles should be cut to a standard thickness. After dashi, add the chopped negi and chashu. Using a knife, slice the ramen noodles into small pieces. You can then sprinkle with black pepper and other garnishes. When making dashi broth, use equal parts low-sodium chicken broth and dashi powder.
The soup should be very hot. It's best to add a tablespoon of shrimp oil before the noodles are finished cooking. Once the noodles are done, sprinkle on the dashi. Once the ramen is done, add the rest of the ingredients. For vegetarians, it's best to choose a vegetarian dashi powder. This soup is available in most Asian grocery stores. If you are a vegetarian, you can make it at home by purchasing dashi powder.
Depending on the restaurant, you can choose to serve the ramen on a table or a bar. The noodles are usually served in a single layer and are best served immediately after cooking. As a special touch, a garnish of chashu, negi, or kikurage may be served. If you want to serve Negi-Baka Tonkotsu ramen to an entire family, you may want to serve them with a small dish of negi.
Hope you enjoy the special tonkotsu ramen Soup recipe and don't forget to read more interesting articles about culinary knowledge on FoodAndMeal.Com website ! If you feel this recipe is useful, please leave your kind comments below and take time to read other blogs to be an international chef at your home.