Pork Belly Chashu Ramen is a delicious and healthy Japanese soup. This recipe uses rolled and block-like pork belly as its main ingredient. It's not uncommon to find this dish in Japan, but it is not commonly available in the US. This soup combines the traditional flavors of the country with Chinese flavors. It is a great way to eat more lean meat. The spiciness and flavor of the broth make this dish a perfect choice for the holidays.
Pork Belly Chashu Ramen Recipes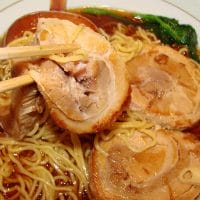 Pork Belly Chashu Ramen
This bowl is called chashumen, which literally means "roasted-pork noodles." If you really love chashu, covering the entire bowl in sliced pork is not a problem. Be sure to place the chashu last, and cover every inch of the bowl with meat.
Print
Pin
Add to Collection
Go to Collections
Instructions
With all your ingredients ready to go, bring a large pot of water to a boil over medium-high heat.

Heat your ramen bowls by filling them halfway with hot water. The bowls don't need to be scalding, but they should be hot to the touch. Dump out the hot water and dry the bowls with some paper towels or a clean towel.

Put the tare and soup in a medium saucepan. Mix and bring to a simmer over low heat.

Cook the noodles in the large pot of boiling water. Ramen that has been cut to a standard thickness (about 1 mm) will cook in 1 to 2 minutes.

About 30 seconds before the noodles are finished cooking, ladle the soup into the ramen bowls.

Drain the noodles, taking care to shake off as much excess water as you can. Carefully place some noodles in each bowl of soup, keeping them tidy.

Place 1 egg and a sprinkle of negi neatly on the ramen. Then place 4 to 8 slices of chashu on top; try to cover as much of the ramen with chashu as you can. Serve immediately.
Video
Notes
This is a lot of meat, so slice the chashu as thin as you can.
Soup: Mix equal parts unseasoned low-sodium chicken broth and dashi broth. Japanese dashi powder to make broth can be found in the Asian foods section of many supermarkets or in Asian grocery stores or online.
Noodles: Use 3 ounces of dried ramen noodles per bowl, preferably the thin, straight style.
Share by Email
Share on Facebook
Share on Twitter
Nutrition
Serving:
1
bowl
|
Calories:
578
kcal
|
Carbohydrates:
114
g
|
Protein:
22
g
|
Fat:
2
g
|
Saturated Fat:
1
g
|
Polyunsaturated Fat:
1
g
|
Monounsaturated Fat:
1
g
|
Sodium:
1760
mg
|
Potassium:
476
mg
|
Fiber:
5
g
|
Sugar:
4
g
|
Calcium:
42
mg
|
Iron:
2
mg
© Food And Meal
This website provides approximate nutrition information for convenience and as a courtesy only. Nutrition data is gathered primarily from the Spoonacular Database, whenever available, or otherwise other online calculators.
Other ways to making Pork Belly Chashu Ramen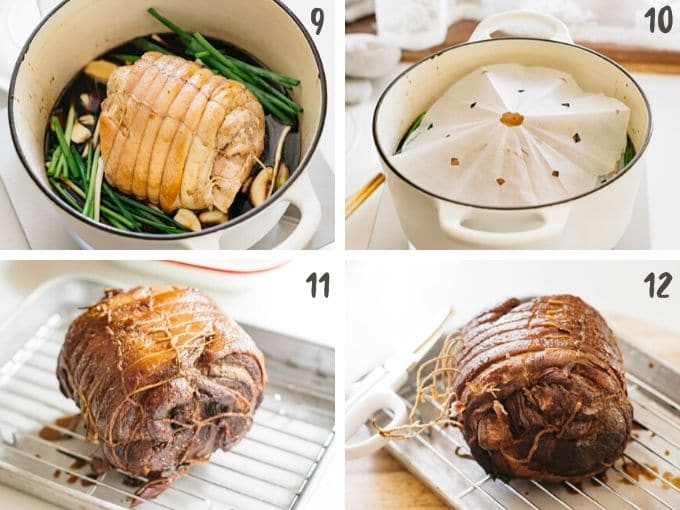 This braising liquid is easily prepared. Simply pour the ingredients into a saucepan and heat them until simmering. If you don't have a meat mallet or a rolling pin, you can use a meat mallet to pound out the pork belly. Then, you can serve your delicious Pork-Belly Chashumen immediately. You can even use leftover pieces for other dishes.
To prepare this dish, you should first remove the pork belly from the oven. After the pork has rested for about an hour, it should be rolled to maintain its shape. To do this, make sure the ends are wrapped tightly in plastic wrap. Place the rolled pork belly in the refrigerator overnight. Cut into two to three-mm slices and serve. You can save the remaining pork belly for other recipes.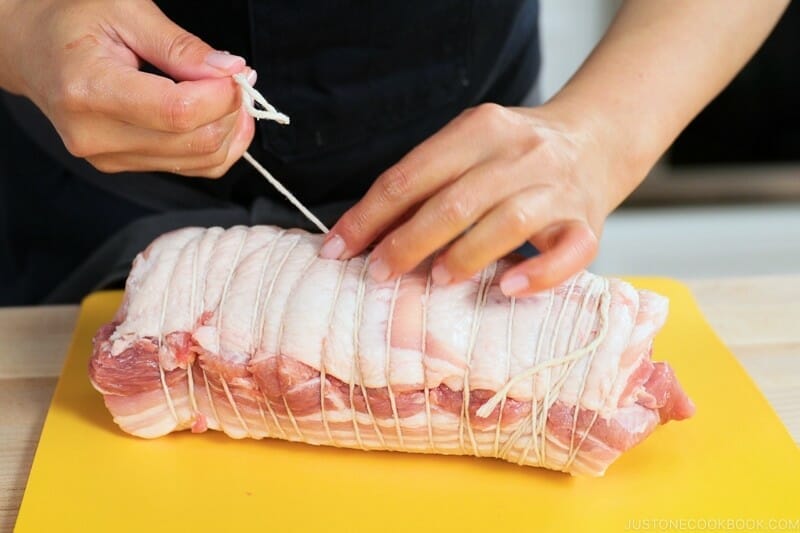 Before cooking the pork belly, you need to marinate it in a special marinade that has a variety of flavours. Rice vinegar, sugar, and mirin are used to create the marinade. Then, you need to cook the shallot, garlic, and ginger. You should add the reserved marinade to the pot and bring to a boil. Then, let the pork belly rest for about 10 minutes before serving.
The marinade for chashu pork is made by boiling water, mirin, and sake. The pork belly is then seared on all sides to render the fat. Once cooked, remove the pork from the pot and set aside the excess meat for other recipes. Using a stainless steel or glass bowl, you can place the rolled pork in the freezer for up to 3 months. While this recipe is good for one or two weeks, it can be frozen for up to three months.
The pork belly is cooked in a liquid with a combination of soy sauce, mirin, and sugar. The pork is rolled into logs and braised in the sauce until tender. Once the fat has rendered, the belly is trimmed and ready for cooking. It can be served hot or cold, and it can be stored in a freezer for up to three months. A large piece of chashu pork is perfect for making a tasty meal at home or in the office.
Some tips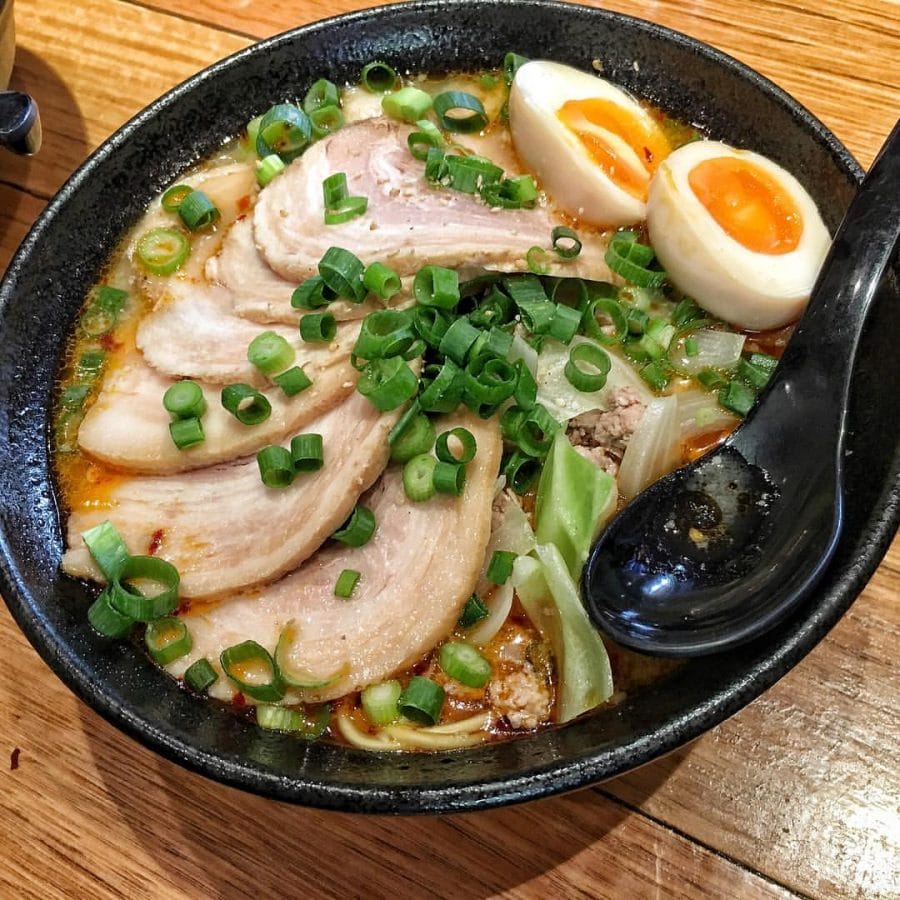 A classic Japanese recipe for chashu pork is the traditional way to serve this dish. The rolled-up belly is an excellent choice for a ramen sandwich. Its distinctive flavor and tenderness make it the perfect topping for any ramen sandwich. It is a popular Japanese dish and can be prepared in many ways. If you're pressed for time, it is better to use a large slice of pork belly.
The chashu pork can be prepared by first cooking the meat. Then, slice the meat and place it into the broth. Then, the broth can be served hot or cold. Then, you can serve it with a brioche slider bun. The sauce should be made with soy sauce and can be prepared for several days. While you're cooking the pork belly, it should stay tender and juicy for hours.
You can also use a meat mallet or rolling pin to tenderize the meat. The pork belly should be skinless, since the skin will render more fat during the braising process. A meat mallet or rolling pin can be used to tenderize the pork belly. It's recommended that the pork belly be rolled in a long, narrow log. Then, wrap the strings with butcher's twine and tie them in a double knot.
For best results, you should use a pork belly that is about 2cm in diameter. The meat should be rolled in a log and marinated overnight to remove excess fat. It should be as moist as possible, as leaner meat will dry out. It should also be tender enough to cut into slices. The meat should be about half an inch thick. Then, you'll need to place the pork belly in a bowl of braising liquid. Then, cover the ramen with a lid.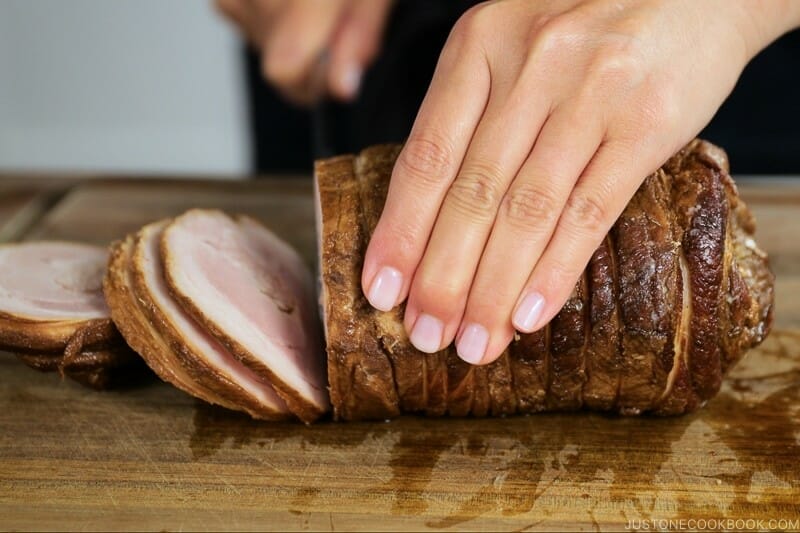 Thanks for your visiting our Food And Meal website. Like and share this recipe if it is beneficial for you.