These salmon cakes are a great midweek, high-protein meal that requires minimal prep and no thawing time. This Salmon Cakes recipe is a staple in our kitchens and helps us meet our goal of eating fish twice a week.
Salmon Cakes Recipes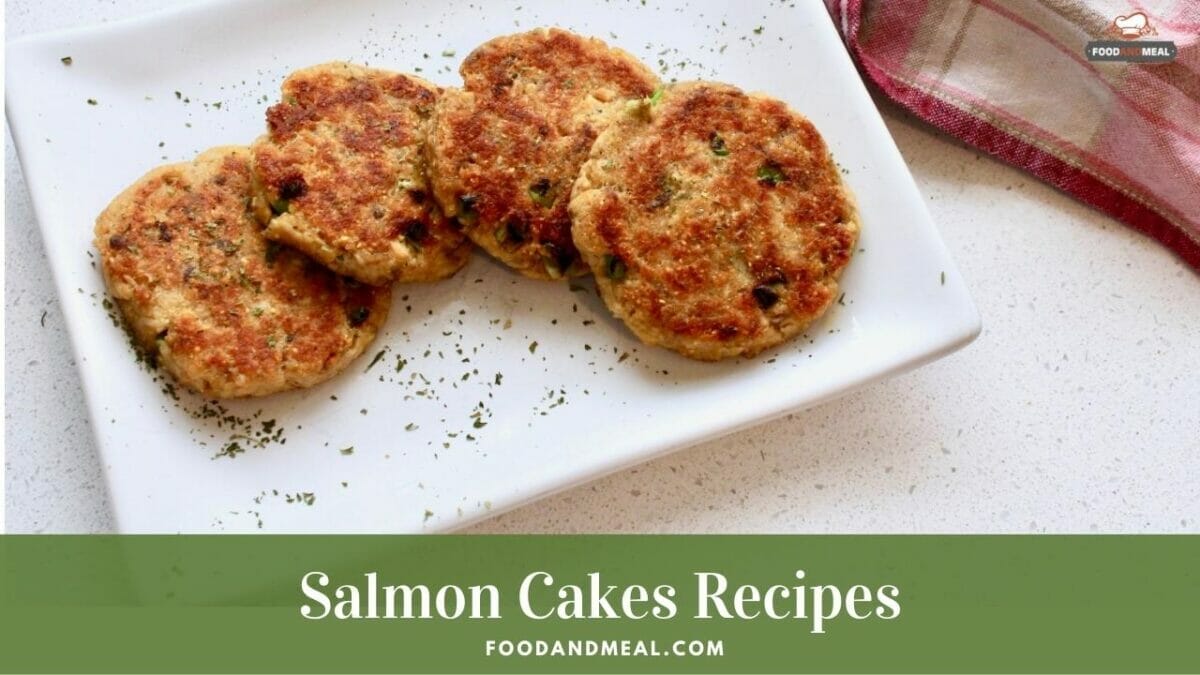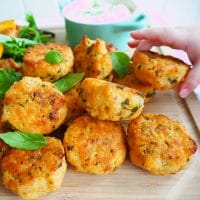 BLW Salmon Cakes
If you're looking for a budget-friendly way to serve your baby fish, consider salmon cakes. You can find a good price on canned wild salmon at your local grocery store. It's cheaper and easier than buying fresh salmon or frozen. You can also freeze leftover cooked salmon and make salmon cakes anytime you want. And because the cakes are baked, there's no messy cleanup. A healthy option for your baby is salmon cakes.
Print
Pin Recipe
Add to Collection
Go to Collections
Equipment
Instructions
In a large bowl, mix together the salmon, breadcrumbs, parsley, egg, onion, black pepper, garlic powder, cheese, mustard, and lemon juice.

Divide and shape the mixture into approximately 10 patties.

In a large skillet over medium heat, add the olive oil and swirl to cover the pan. In batches, fry the salmon patties until browned, 4 to 5 minutes per side. Add more olive oil as needed. Let cool slightly before serving.

Store leftovers in the refrigerator and reheat in the oven for best quality.
Notes
TIP: Look for salmon without bones, or carefully remove the bones before serving. For older toddlers (about 18 months and up), the bones are actually safely edible and a great source of calcium.
Share by Email
Share on Facebook
Share on Twitter
Nutrition
Serving:
1
serving
|
Calories:
145
kcal
|
Carbohydrates:
4
g
|
Protein:
11
g
|
Fat:
9
g
|
Saturated Fat:
2
g
|
Polyunsaturated Fat:
2
g
|
Monounsaturated Fat:
5
g
|
Trans Fat:
1
g
|
Cholesterol:
45
mg
|
Sodium:
103
mg
|
Potassium:
273
mg
|
Fiber:
1
g
|
Sugar:
1
g
|
Vitamin A:
204
IU
|
Vitamin C:
3
mg
|
Calcium:
39
mg
|
Iron:
1
mg
© Food And Meal
This website provides approximate nutrition information for convenience and as a courtesy only. Nutrition data is gathered primarily from the Spoonacular Database, whenever available, or otherwise other online calculators.
Pin Recipe
Other ways to making Salmon Cakes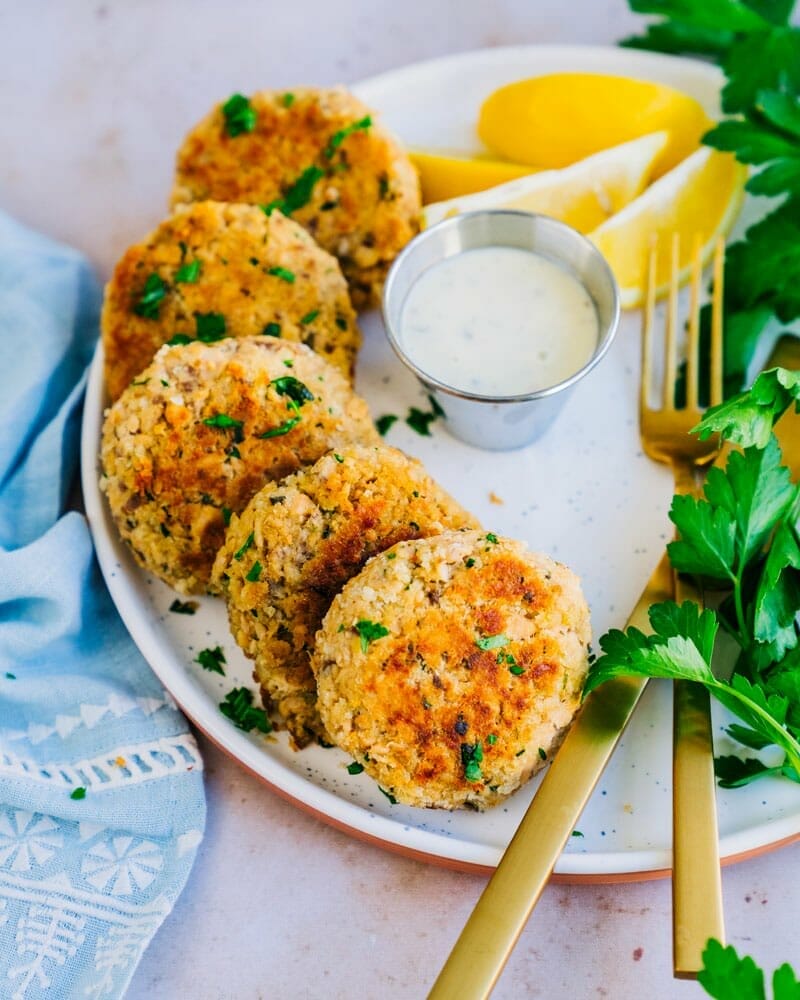 Salmon patties make for a great appetizer or main course for a small child. Adding some fresh veggies and a simple salad to the mix is also beneficial for baby. These patties are a great source of omega-3 fatty acids, which support heart health, brain function, joint mobility, skin and hair health, and immune response. Adults can also benefit from the omega-3s and other healthy fats found in salmon. This fish is also high in vitamin B, selenium, and vitamin D.
Once the salmon is cooked and flaked, the next step is to form the salmon cakes. You can use fresh or canned salmon, but if you're making them in advance, try to use frozen ones. If you don't want to cook your salmon cakes immediately, you can also use canned salmon. Another great ingredient to include in salmon cakes is sweet potatoes, which are high in vitamins and minerals. You can also use regular bread crumbs or almond flour.
A healthy, nutritious salmon cake can be made by mixing together ingredients with other vegetables. For example, sweet potatoes are an excellent source of fiber and vitamins. Besides, these cakes are easy to hold and eat. Even a small child will enjoy eating them. The sweet potato salmon cakes are a fun meal that can be eaten by both parents. This tasty and healthy meal for baby is a great addition to your child's diet.
These tasty patties are rich in iron and zinc, which are essential nutrients for a growing baby. These cakes can be served with vegetables or fruit and a dip. The avocado crema can be made using regular bread crumbs or almond flour. It adds a rich flavor to the dish. You can serve the salmon cakes with the greens and avocados. You can also serve the cakes with roasted vegetables and a salad.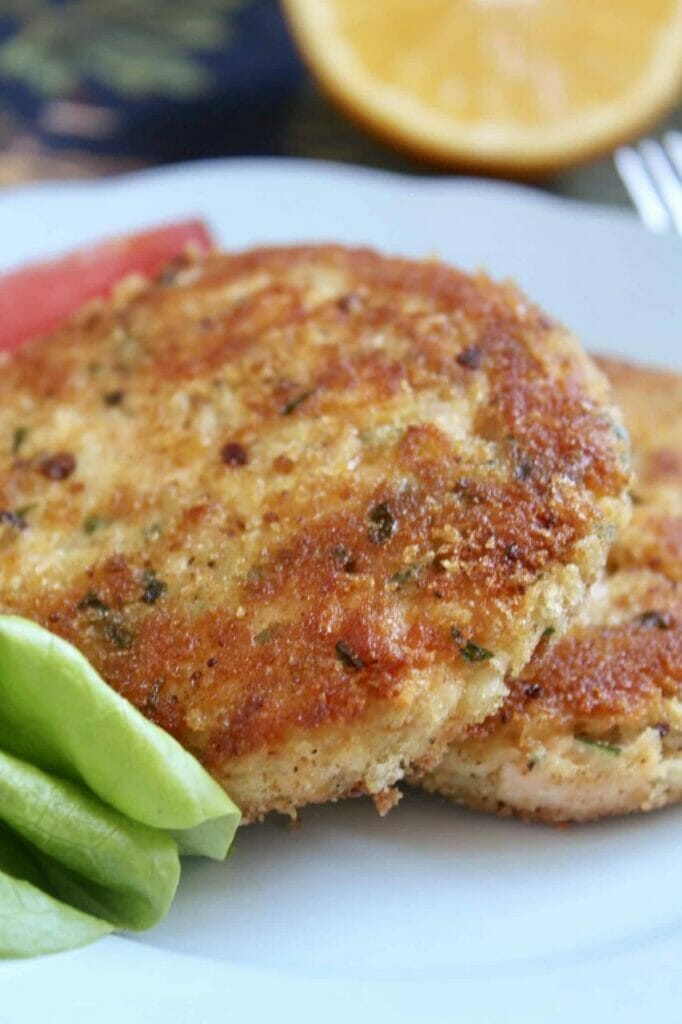 Thanks for your visiting our FoodAndMeal.Com website. Like and share this recipe if it is beneficial for you.
Cooking Tips
Cooking these Baby-Friendly Salmon Cakes is a delightful adventure, and with a few insider tips, you'll ensure the best results while avoiding common pitfalls.
1. Optimal Consistency: When mixing the ingredients, aim for a consistency that's easy to shape but not overly wet. Adjust the breadcrumbs if needed to achieve the right texture.
2. Gentle Flipping: When cooking the salmon cakes, use a gentle hand when flipping them. These delicate cakes can break apart if handled roughly.
3. Temperature Matters: Preheat your oven to the right temperature before baking the salmon cakes. This ensures even cooking and a golden-brown exterior.
4. Picky Eater Solution: If your baby is a bit picky, consider blending the mixture further to create a smoother texture, which might be more appealing to some little ones.
5. Homemade Sauce: Elevate the experience by pairing these salmon cakes with a homemade dipping sauce, like a yogurt-dill sauce or a simple avocado mash.
Serving Suggestions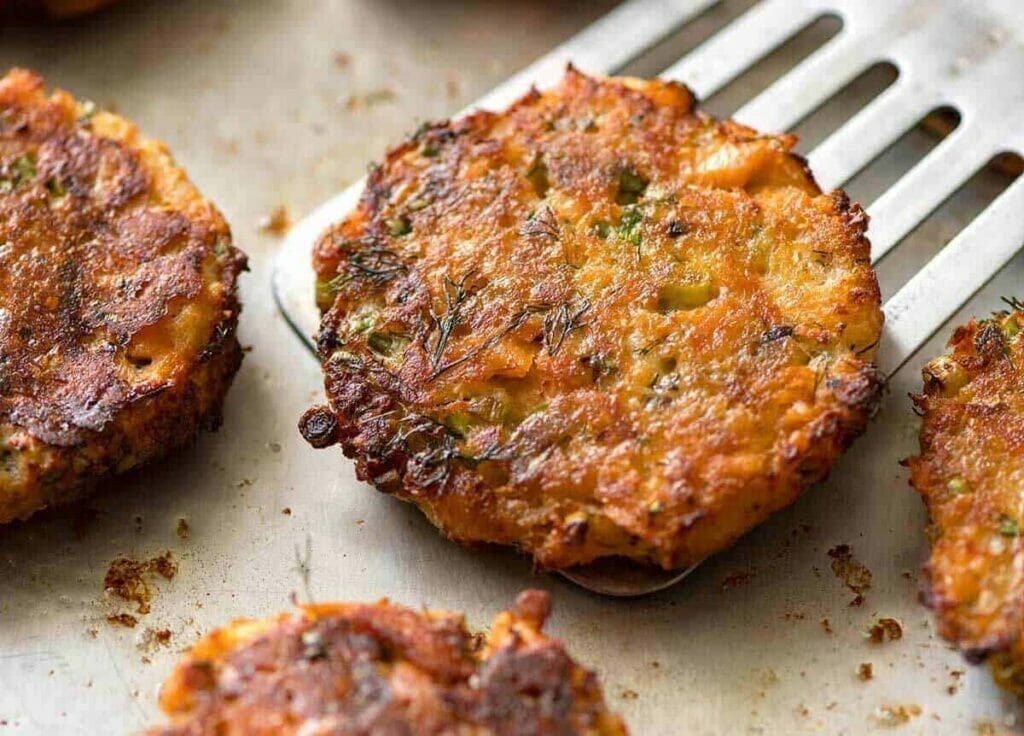 Now that you've perfected your Baby-Friendly Salmon Cakes, let's explore how to serve them in various settings and elevate the dining experience for your little one.
1. Perfect for Lunch or Dinner: These salmon cakes make an excellent addition to your baby's lunch or dinner. They provide a balanced source of protein and nutrients, helping your little one grow strong.
2. Ideal Audience: While tailored for babies, these salmon cakes are versatile enough to be enjoyed by the whole family. Simply adjust the size for older kids and adults.
3. Delicious Pairings: Serve the salmon cakes with steamed veggies like broccoli florets or carrot sticks. A side of mashed sweet potatoes or quinoa adds wholesome goodness to the meal.
4. Garnish with Love: Sprinkle fresh chopped herbs like dill or parsley on top to enhance the flavors. A squeeze of lemon juice adds a burst of freshness.
5. Creative Servings: Turn these salmon cakes into finger foods by cutting them into bite-sized pieces. You can also serve them on whole-grain slider buns for a fun and nutritious mini sandwich.
FAQs
1. Can I Freeze the Salmon Cakes? Absolutely! After shaping the cakes, place them on a baking sheet and freeze until firm. Then, transfer them to an airtight container or freezer bag. To cook, bake them directly from frozen, adding a few extra minutes to the baking time.
2. How Long Can I Store Leftovers? Store any leftover cooked salmon cakes in an airtight container in the refrigerator for up to 3 days. To reheat, use the oven or a toaster oven to maintain their crispiness.
3. Can I Use Canned Salmon? Certainly! Canned salmon works well for this recipe. Just make sure to remove any bones and skin before incorporating it into the mixture.
4. Can I Add Cheese? Of course! A small amount of grated cheese can add extra flavor. Choose mild options like cheddar or mozzarella that won't overpower the delicate salmon taste.
5. How Do I Introduce Allergens? If you're introducing allergens, consult your pediatrician first. You can consider adding a touch of well-cooked and finely mashed egg, which is a common allergen, to the mixture once your baby has successfully tried each ingredient separately.
As you create heartwarming memories with Baby-Friendly Salmon Cakes, let's share the love by passing on this nourishing recipe. Your little one's journey to discovering flavors is an adventure worth sharing. Don't forget to subscribe to our blog for more culinary inspiration that enriches your family meals.
Affiliate DisclaimerAbout The Author
As an affiliate, we may earn a commission from qualifying purchases. We get commissions for purchases made through links on this website from Amazon and other third parties.