Greetings, fellow parents and food enthusiasts! Embarking on the journey of introducing your baby to solid foods is a monumental moment. Today, I'm thrilled to share a recipe that's close to my heart – homemade Black Bean Burgers tailored for little ones aged 6 to 8 months. Get ready to witness the joy of your baby exploring new tastes and textures in a wholesome and delicious way.
Try this bold Black Bean Burgers, featuring nutrition-packed and hearty black beans, almonds, and breadcrumbs. Rich in iron and fiber, these can be served alone, with a mashed avocado to dip, or assembled like a traditional burger. For parents or older children, give them a Tex-Mex spin with sliced Monterey Jack cheese, our Guacamole, and a tomato slice, all on a grilled bun.
Black Bean Burgers Recipes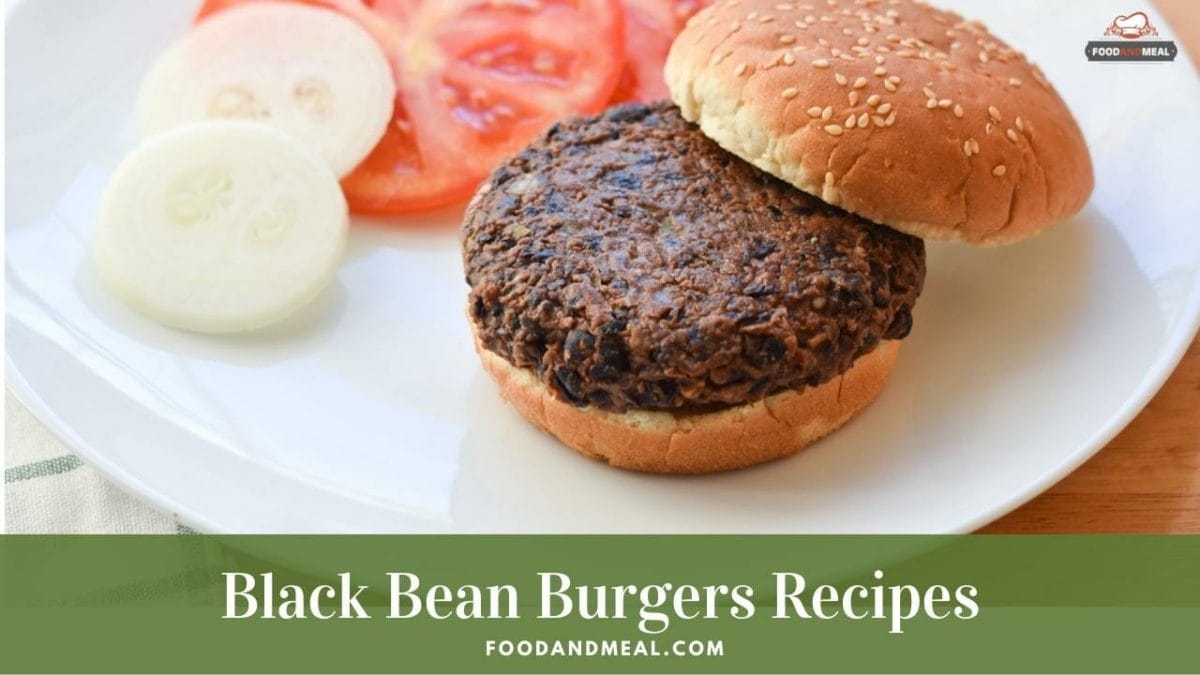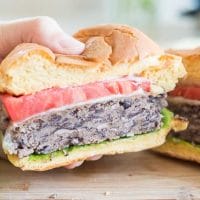 BLW Black Bean Burgers
If your child is ready for a veggie burger, Black Bean Burgers are a great option. These burgers can be prepared ahead of time and frozen for up to 2 months. These burgers are filling and can be served with ketchup, tomato sauce, or lettuce. You can also make vegan versions of this recipe by substituting the egg with a flax egg.
Print
Pin Recipe
Servings:
6
Burger Patties
Add to Collection
Go to Collections
Equipment
Instructions
In a skillet over medium heat, heat 1 tablespoon of olive oil. Sauté the diced onion until it is translucent, about 5 minutes. Remove from the heat.

In a food processor, pulse the almonds until fine crumbs form. Add the cooked onion, black beans, breadcrumbs, egg, and paprika, and pulse until combined. Season with salt and black pepper.

Transfer the mixture to a bowl and mix well. Form into 6 patties. In a medium skillet over medium heat, heat the remaining 3 tablespoons olive oil. Cook the patties, flipping once, until lightly browned and crispy on both sides.

Store leftovers in a sealed container in the refrigerator for 2 to 3 days. To freeze, place patties in a freezer-safe container with parchment paper between each patty.
Notes
TIP: The almonds in this recipe add a nice toasty flavor, but you can substitute an additional ⅓ cup
Feel free to add a dash of mild spices like a pinch of cumin or a hint of garlic powder to gently introduce your baby's palate to new flavors.
Share by Email
Share on Facebook
Share on Twitter
Nutrition
Serving:
1
burger
|
Calories:
257
kcal
|
Carbohydrates:
23
g
|
Protein:
9
g
|
Fat:
15
g
|
Saturated Fat:
2
g
|
Polyunsaturated Fat:
2
g
|
Monounsaturated Fat:
10
g
|
Trans Fat:
1
g
|
Cholesterol:
27
mg
|
Sodium:
100
mg
|
Potassium:
289
mg
|
Fiber:
6
g
|
Sugar:
2
g
|
Vitamin A:
207
IU
|
Vitamin C:
1
mg
|
Calcium:
64
mg
|
Iron:
2
mg
© Food And Meal
This website provides approximate nutrition information for convenience and as a courtesy only. Nutrition data is gathered primarily from the Spoonacular Database, whenever available, or otherwise other online calculators.
Pin Recipe
Tips for making Black Bean Burgers for baby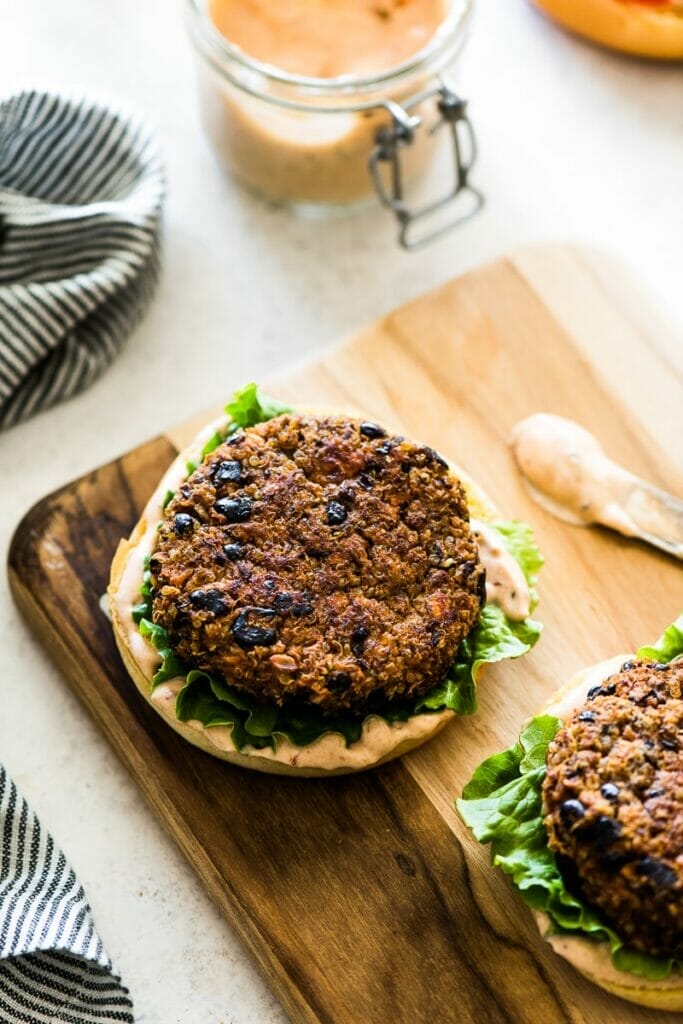 These black bean burgers freeze well. You can cook them up to a day ahead and freeze them for up to 3 months. Use an air-tight container to keep them fresh and healthy. To store, you can keep them in the refrigerator or a freezer. After you have frozen them, simply thaw them on the countertop or in a skillet. You can enjoy these burgers even if your baby is a picky eater!
To keep your black bean burgers gluten-free, you can partially dry them before cooking them. To do this, spread the dried beans on a baking sheet. Bake in the oven for 15 minutes, then add to the burger mix. Nutritional values are based on a single black bean patty. For more information, check out the recipe on the Food Network. Once you have made the black bean burgers, freeze them until needed. You can reheat them in the refrigerator or fry them on a skillet or countertop.
You can also freeze your burgers for up to three months. For best results, freeze the burgers in an airtight freezer container. They can be reheated in the refrigerator or heated on a stovetop. To make Black Beanburgers for baby, you can follow the steps below. Just be sure to read the ingredients carefully and read all labels. This will help you make healthy burgers for your baby!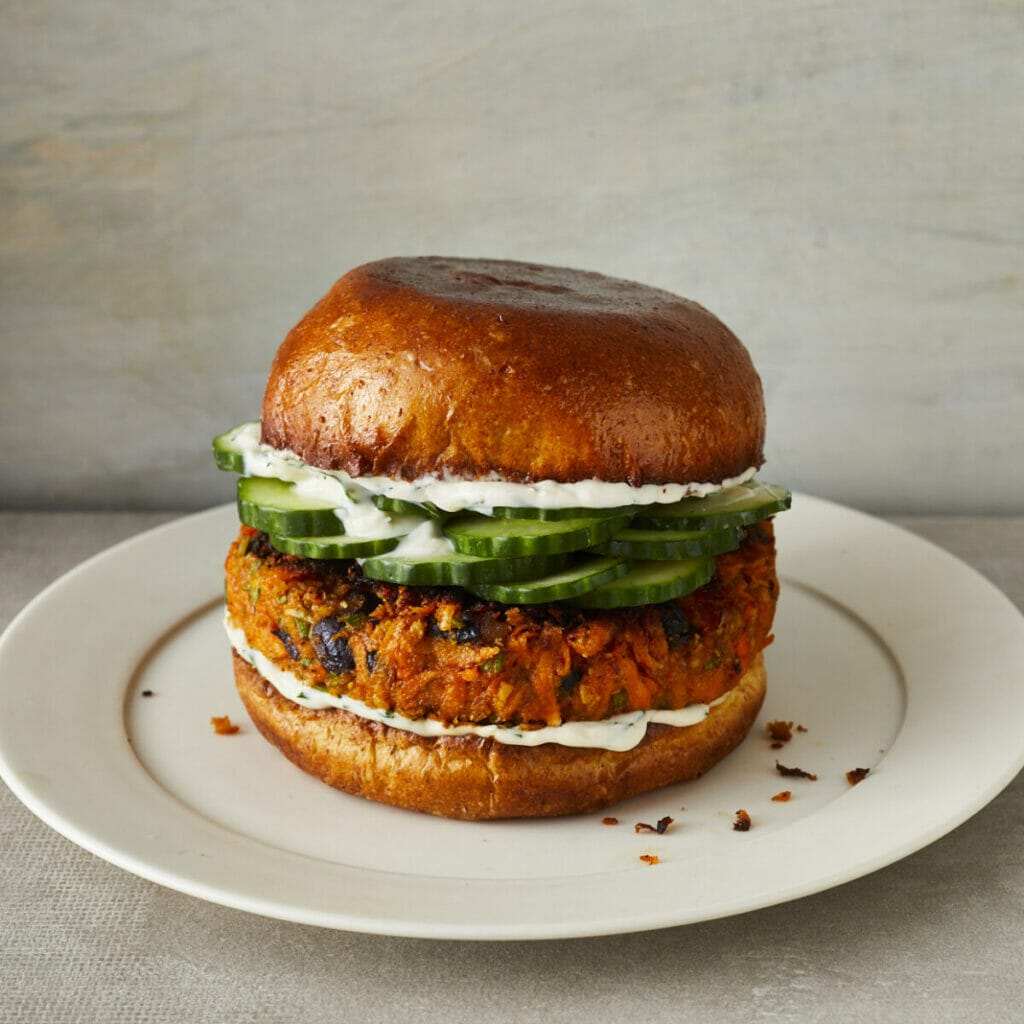 To prepare black bean burgers for baby, you can prepare a single patty and freeze it for up to 3 months. For later reheating, you can use a skillet or countertop to heat the burgers. To keep them fresh, use the freezer until the day before they have cooled. You can also freeze leftover black bean quinoa burgers in the fridge. Using the same method, you can bake and serve them on a skillet.
For a meatless option, black bean quinoa burgers are a great choice. They are low-calorie and high-in-protein, and they are packed with fiber, folate, and potassium. You can also freeze the burgers until the next day. They will stay fresh for up to 3 months in the fridge. If you'd like to eat them for lunch or dinner, they make the perfect meal for a busy weeknight.
Unlike chicken, black bean burgers are good for babies and are a great way to give your child a vegetarian meal. They're low in calories, but they're also packed with protein, fiber, and potassium. If your baby doesn't eat meat, black bean quinoa burgers are a great meat-free alternative. And they're very convenient, too. A baby will love these burgers for dinner or snacks.
When your baby is nine to 18 months old, black beans are still too young to be absorbed. You can serve them softly or in a burrito bowl. If your baby is older than that, you can serve them in a burrito bowl. Once they've had a taste, they'll be ready for a burrito. For an easy meal, choose a recipe with lots of vegetables.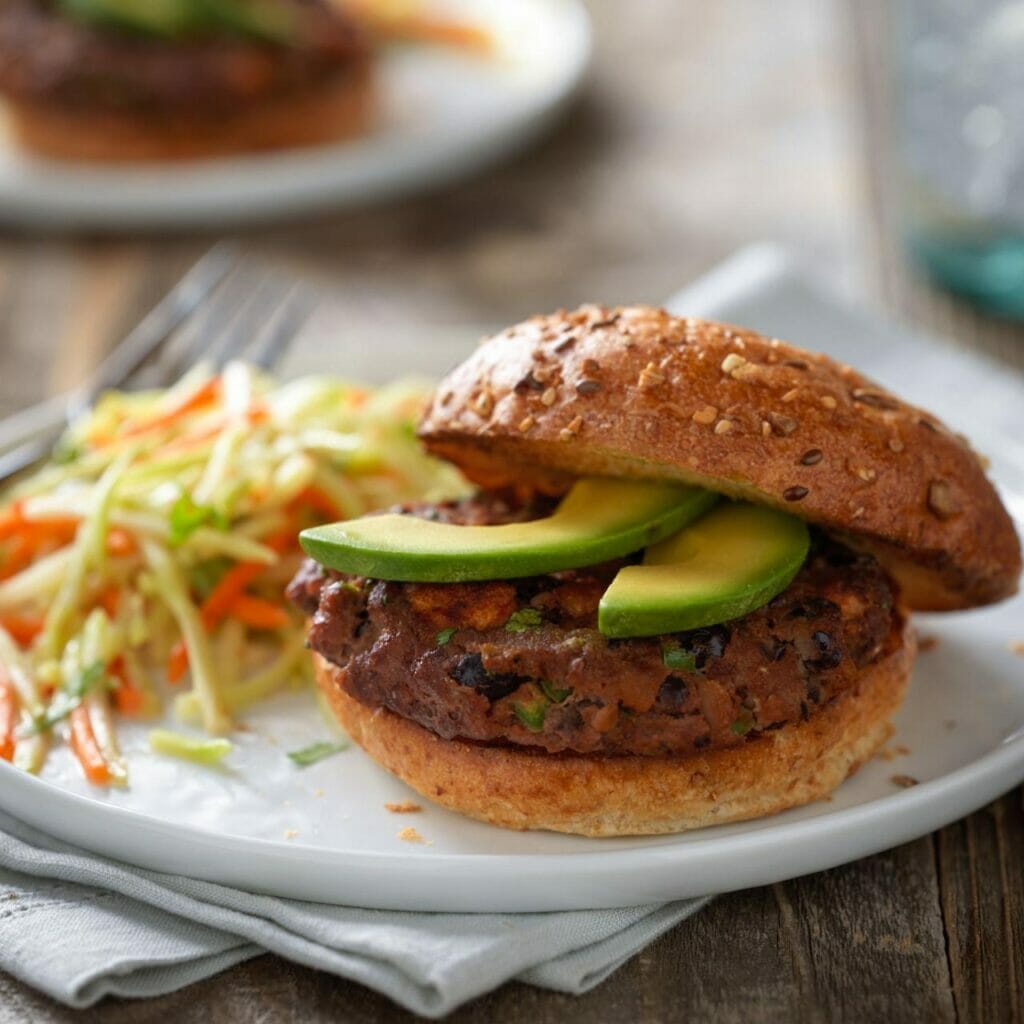 Burgers for baby lead weaning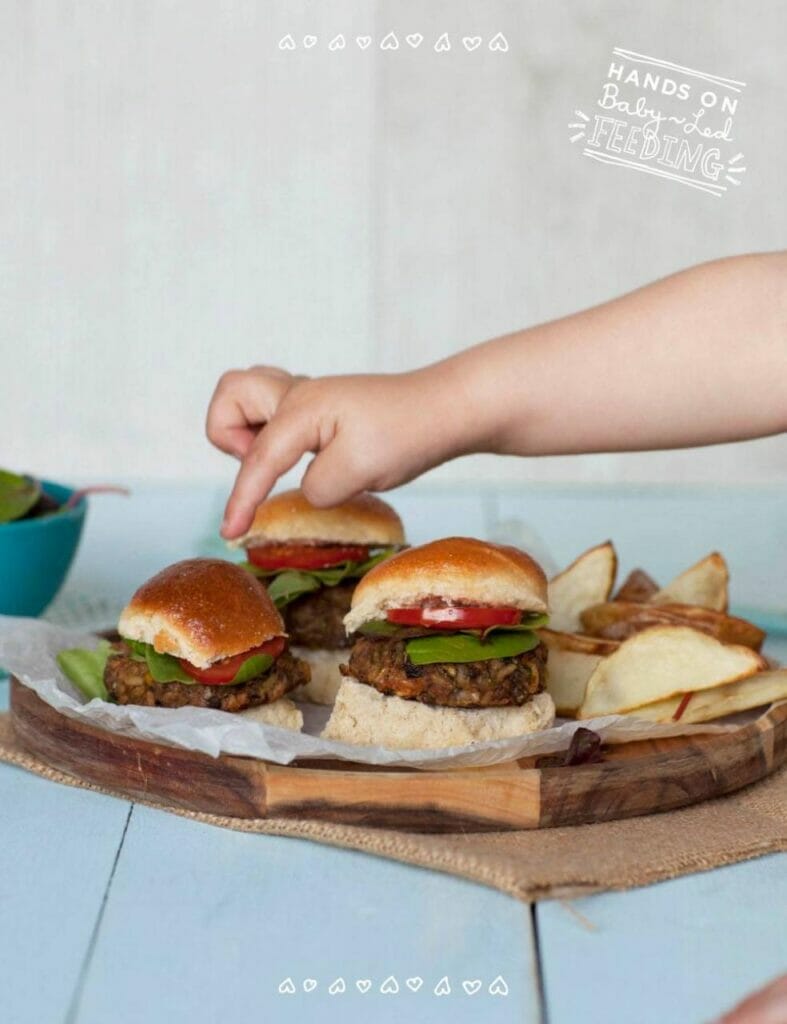 Meat is a good source of zinc and iron. Both are necessary for healthy red blood cells. Both are important for brain development and neurodevelopment. And of course, meat contains plenty of B12, which is important for healthy red blood cells and brain development. As an added bonus, meat is delicious and versatile! If your baby is already showing signs of liking meat, you can try it on a bun or a burger.
For 6 to 12 month olds, you can mix ground beef with mashed potatoes and feed them with their hands. You can also prepare hamburger patties for your baby, but make sure to use a fork for these. They may have trouble with your knuckles, so use a spoon to hold the burger. But for babies between 12 and 18 months, you can serve ground beef mixed with mashed potatoes or meatballs.
When it comes to baby-led weaning, burgers are the perfect choice. These patty-sized creations are easy for your little one to pick up and eat. A burger is a convenient and tasty way to introduce new textures to your baby. If you are looking for a baby-led weaning recipe, consider experimenting with these tasty treats. Then, be sure to keep these simple tips in mind as you prepare the foods for your little one.
When you are weaning your baby, you need to avoid serving very small portions of meat or vegetables. These foods may be too small for your baby. As you prepare the meals for baby-led weaning, be sure to avoid small pieces of meat. These are dangerous because they can splinter, or break into tiny pieces. You should start with bigger meat pieces until your baby is 6 months.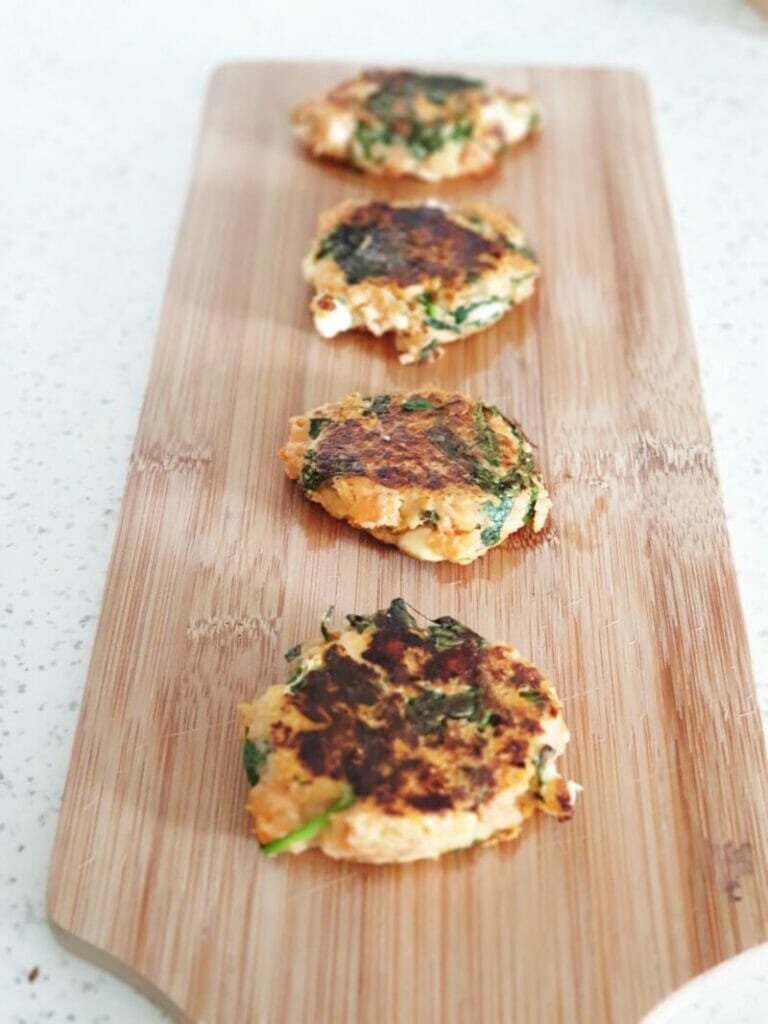 You can also serve meats to your baby at six months. You can cut the meat into pieces that are a couple of inches in length. In addition to the hamburger, you can also offer the vegetable burger to your baby in a pinch. As a result, it's safe to give your baby these different kinds of meat. They'll get a taste of everything that you put on them.
In addition to being a healthy source of iron and zinc, meat is also an excellent source of protein. These are essential for healthy red blood cells. When it's time for your baby to eat meats, start with larger pieces and then gradually move on to smaller ones. However, you can continue to add meats to your baby's diet until he's ready for solid foods. You can even introduce different types of food.
For baby-led weaning, the meats you serve should be bigger than those you would serve to an adult. For example, burgers should be about the size of an adult finger. It's a good idea to use larger portions of meat, and gradually move to smaller portions as your baby develops the pincer grip. But if you don't have a burger, you can cut them into strips and freeze them for future meals.
When it comes to burgers for baby lead weaning, you should always be sure to cook them correctly. Undercooked meats can cause food-borne diseases, so always be sure to check with your doctor before introducing meats to your baby. It's also a good idea to avoid processed meats. You'll be glad you did. For more ideas, see the video below. If your child is still too young to eat meat, then they should be given a burger that's cooked enough.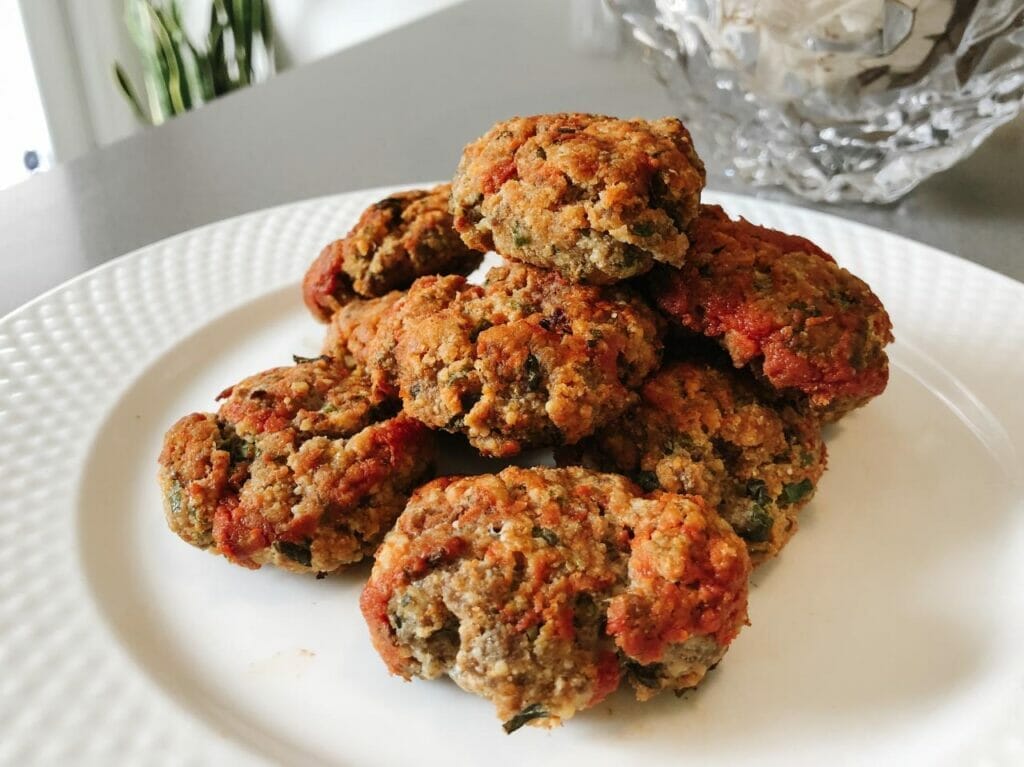 Serving Suggestions
Introducing Black Bean Burgers to your baby's culinary repertoire can be a delightful experience. Here's how to make the most of this wholesome dish:
When to Serve:
6 to 8 Months: Perfect for babies transitioning to solid foods and exploring new flavors.
Mealtime: Ideal for lunch or dinner as part of your baby's balanced diet.
Audience:
Babies in the Early Solids Stage: An excellent choice for those stepping into the world of solid foods.
Complements:
Sides: Serve with soft, cooked veggies like sweet potatoes or carrot sticks for a well-rounded meal.
Garnishes: A drizzle of plain yogurt can add creaminess to the dish while introducing probiotics.
Beverages: Offer water or diluted fruit juices to accompany the meal, keeping hydration in mind.
Ways to Serve:
Solo Delight: Serve the burger as a standalone meal, allowing your baby to explore its taste and texture.
Burger Fingers: Shape the mixture into finger-sized portions for an easy-to-hold option during baby-led weaning.
FAQs
1. Can I Freeze the Black Bean Burgers for Later Use? Absolutely! Cook the burgers, let them cool, and individually wrap them before freezing. Thaw in the refrigerator and gently reheat before serving.
2. My Baby Prefers Smoother Textures. How Can I Adjust the Recipe? For a smoother texture, blend the mixture until you achieve the desired consistency. You can also slightly mash the burgers for a more textured but still soft option.
3. Can I Add Other Ingredients for Extra Nutrition? Certainly! You can introduce grated vegetables like zucchini or carrot to enhance the nutritional value. Ensure they are cooked and finely incorporated into the mixture.
4. How Long Can I Store Leftovers in the Fridge? Store any leftover cooked burgers in an airtight container in the refrigerator for up to 2 days. Reheat gently before serving.
5. Can I Use Canned Black Beans Instead of Cooking Them from Scratch? Absolutely. Just ensure you drain and rinse the canned beans thoroughly before using them in the recipe. This can be a time-saving option without compromising on taste.
Crafting Black Bean Burgers for your little one is a heartwarming experience that nourishes both body and soul. With these insights, serving suggestions, and FAQs at your fingertips, you're ready to embark on this culinary journey with confidence. Let's create moments of joy and discovery for your baby, one delicious bite at a time!
Food And Meal blog is happy to accompany you on a tour of culinary cultures around the world. Feel free to ask us anything about the recipes because all your kind comments give us the chance to improve our site.
Affiliate DisclaimerAbout The Content
As an affiliate, we may earn a commission from qualifying purchases. We get commissions for purchases made through links on this website from Amazon and other third parties.