South Africa Chakalaka is a traditional vegetable dish that is often served at barbecues and celebrations. This relish is usually served cold or hot and is a staple at most family gatherings. It can be made with a variety of vegetables, beans, and spices, including pap (corn) and dried beans. The name chakalaka comes from the fact that it's made from the same ingredients as pap, and can be eaten either hot or cold.
Chakalaka chicken Recipe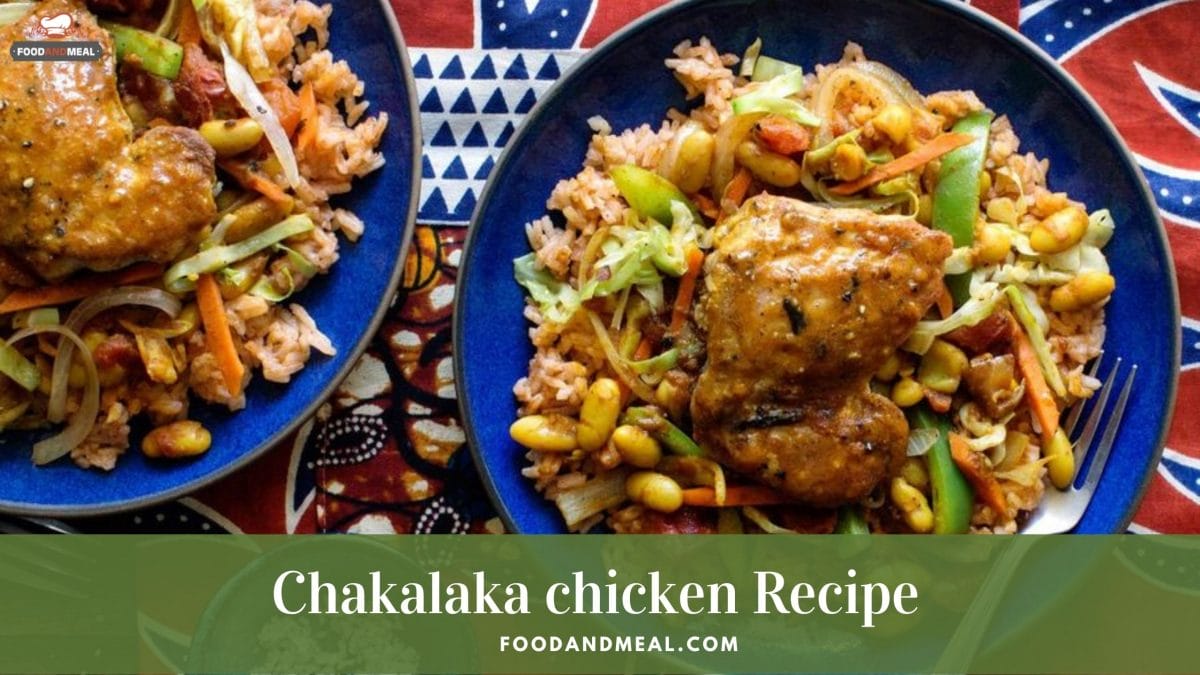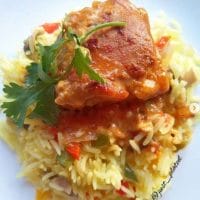 Chakalaka chicken
This hearty CHAKALAKA CHICKEN is saucy, delicious and goes a long way. Serve with your favourite savoury rice and chips or alternatively, pita bread and salad.
Print
Add to Collection
Go to Collections
Ingredients
1

TSP

of Salt

1

teaspoon

of cumin seeds

Chicken Parts

Mexican chili

Baked beans

Tomato seed

Optional
Instructions
PREPARATION
Wash the chicken and your veggies.

Grate the carrot and put it in a bowl.

Add 1 TSP of salt, 1 teaspoon of cumin seeds (these seeds are usually used for Indian based dishes, but it works for this dish as well), Mexican chili spice, and bio spice. Also, some black pepper and garlic to taste

You can use any spice for this recipe; it all depends on you. Many people use these spices because they love the flavor with the chicken.

Mix all the spices together with the chicken. Make sure it is marinated perfectly. Let it chop and marinate for a few minutes.

Dice the onion, tomato, and green pepper. (Be mindful of the knife).

Make sure you wash all your vegetables before you chop them up.

You can use either one or two onions and tomatoes for this recipe.

(You can use a green, red, or yellow pepper or all of them for this recipe just for a bit of color).
COOKING
Place the chicken into a hot pan with oil.

Make sure that the pan is nice and hot.

Turn the chicken pieces around and make sure both sides of the chicken get brown.

Note : The chicken shouldn't stay too long into this pan. It should be at least 5 to 10 minutes just until that golden brown color.

Bring down and leave to cool.

Add the diced onions to a hot pan.

Let the onion simmer for about a minute

Don't let them cook too much to retain its crunchiness.

Then, add your green

pepper

, tomato, and fresh red chili.

You can use any chili with this recipe.

Make sure you mix everything together.

Add the grated carrots to the onion mix and stir everything well together.

Make sure this mixture is not too fatty.

Let the carrots simmer and then add your baked beans to the carrot mix and a quarter of a teaspoon of tomato paste.

Mix everything together. Add a little bit of chugga-lugga spice and some curry powder and water and mitt itself.

Place the chicken in an oven tray and add the mix on top of the chicken. Make sure you've got all of it for that amazing taste.

Place the chicken in a preheated oven of 180 degrees for

20 to 25 minutes

Place in a plate and add parsley or coriander to garnish your dish.
Notes
The recipe for Chakalaka is a versatile staple in the country's kitchen. It can be served as a hot or cold condiment or served as a side dish. It is common in South Africa and can be found in many shebeens, despite its spicy nature. It is usually served as a condiment, sauce, or salad, and can be paired with meats and fish. It is a great way to start a meal, and will make your guests happy, too.
Share by Email
Share on Facebook
Share on Twitter
Nutrition
Serving:
1
serving
|
Calories:
215
kcal
|
Carbohydrates:
31
g
|
Fat:
9
g
|
Sodium:
468
mg
|
Sugar:
13
g
© Food And Meal
This website provides approximate nutrition information for convenience and as a courtesy only. Nutrition data is gathered primarily from the Spoonacular Database, whenever available, or otherwise other online calculators.
About Chakalaka chicken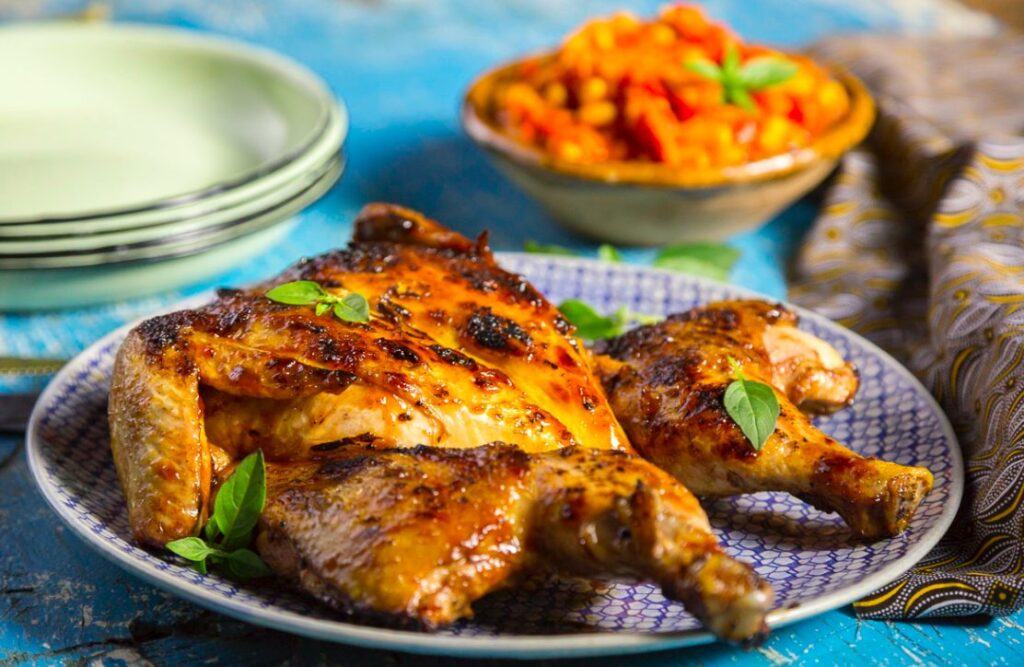 This delicious relish is gluten-free and vegan, and has an almost mythical origin in the Zulu language. The stew was originally made by gold miners in Johannesburg, and it was served alongside corn-based porridge. As the dish gained popularity in South Africa, it became an integral part of barbecues and became a staple of the local cuisine. These variations of the stew have become an iconic and popular dish across the country.
Chakalaka is a popular South African dish that originated in townships. It can be served as a condiment, salsa, or main dish, depending on the type of food you're serving. The dish can be made with a variety of vegetables, and can be prepared in just 20 to 25 minutes. It is often accompanied by Boerewors, a type of sausage that is popular throughout South Africa.
This South African condiment is very easy to prepare and is a popular side dish for barbecues. It can be served as a salsa, relish, or cold salad and is a favorite of many people in South Africa. It is available in many varieties, so there's something for everyone! A little Chakalaka spice and some lemon juice can make the dish a tasty and nutritious side dish. If you're a fan of this spicy South African staple, you'll love it!
In South Africa, Chakalaka is typically served as a soup, stew, or sauce. In a typical shebeen, it's served with meat and bread, and is a popular appetizer. The recipe for chakalaka is not the same for all families, but many of the different regions of the country have slightly different versions. For those who're unfamiliar with the South African version of chakalaka, here are the basic ingredients.
The ingredients for Chakalaka are varied. Its spicy flavor can be found in a variety of forms. It can be served as a condiment or salsa, or it can be used as a main dish. Whether you like it hot or mild, it will enhance the taste of any dish. If you're looking for the perfect dish to accompany a meal, try chakalaka. It's one of the best things you've ever tasted.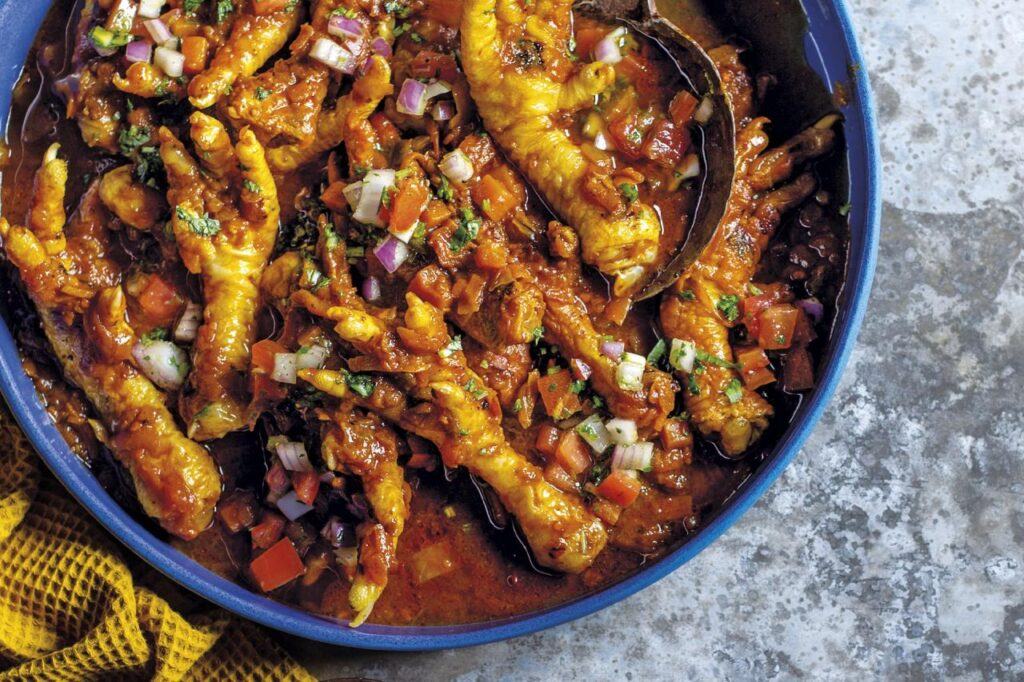 Food and Meal site is happy to accompany you on a tour of culinary cultures around the world. Feel free to ask us anything about the recipes because all your kind comments give us the chance to improve our site.
Affiliate DisclaimerAbout The Author
As an affiliate, we may earn a commission from qualifying purchases. We get commissions for purchases made through links on this website from Amazon and other third parties.