Welcome to a culinary journey like no other! Today, we're diving into the heart of Malaysian cuisine with a sensational Malay Curry recipe. The vibrant mix of spices, tender meat, and creamy coconut milk creates a harmonious dance of flavors that's simply irresistible. Join me as we explore this aromatic masterpiece that will transport your taste buds straight to Malaysia.
Easy recipes South Africa Malay Curry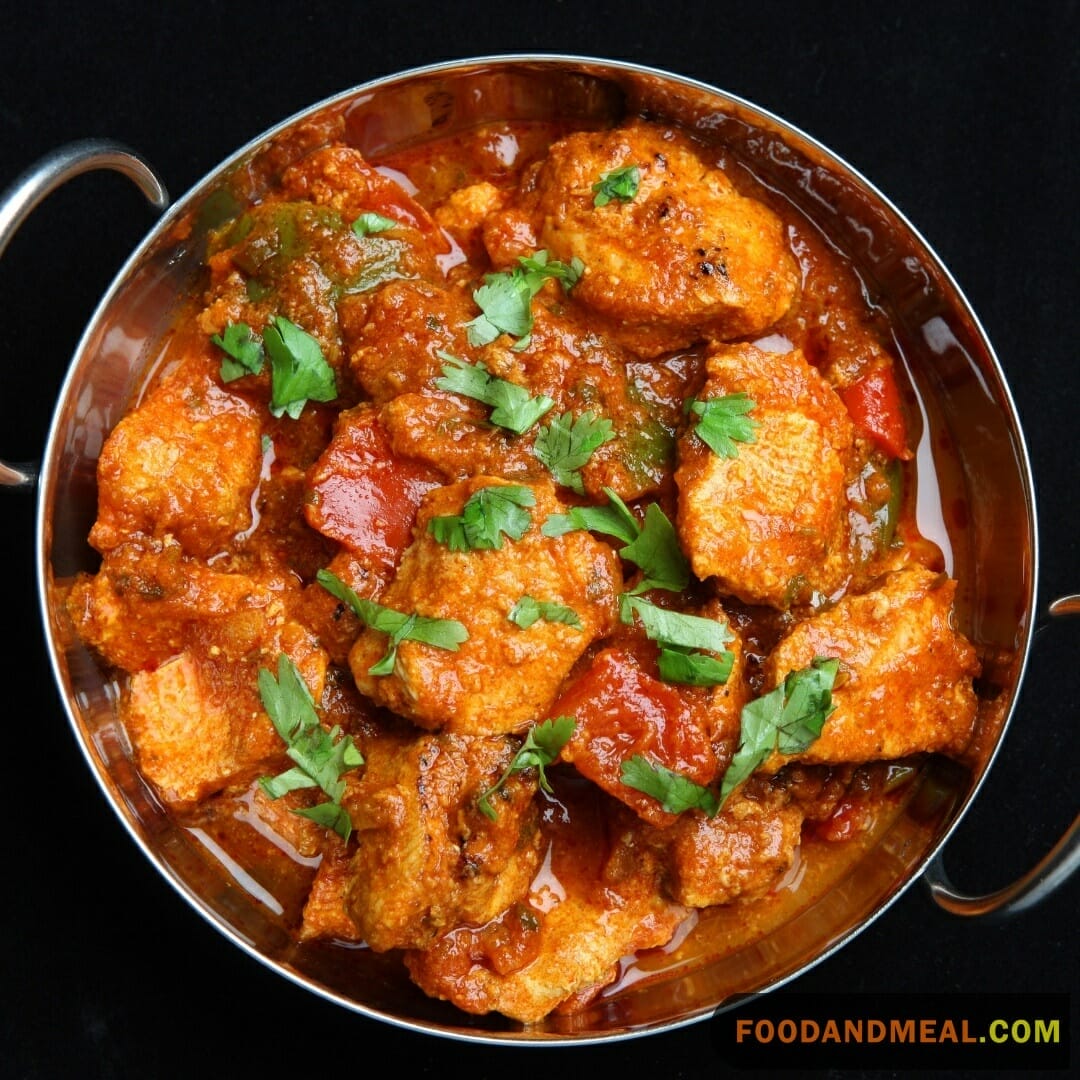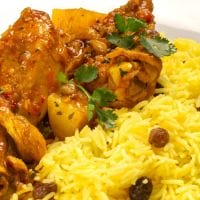 South African Malay Curry - Simple and easy Recipes
The Malaysian curry powder is commonly known as Malay curry. It is a blend of Indian and British food cultures. The spice and heat of chili peppers and cinnamon are infused into the mixture for a deliciously spicy flavor. Typically, the Malaysian curry powder is combined with coconut milk and a variety of vegetables, including a variety of leafy greens. It is typically served with chicken satay or beef satay.
Print
Pin Recipe
Add to Collection
Go to Collections
Equipment
Instructions
Slice the onions, crush/mince the garlic, clean and chop The green bell pepper, soak the apricot in warm water, leave for some Minutes and drain.

Put the oil in a large pan and let it heat up. Add the onions and garlic and stir continuously, add your spices and stir for 1-2 Minutes.

Put the meat in the pot and fry, turning it over frequently for all sides to brown.

Add the vinegar, veggies, and meat stock to the pot, stir thoroughly and cover the pot. Simmer on low heat for 1 hour, occasionally stirring the food till everything is tender.

Add the jam and yogurt and stir well. Leave for 5 minutes and serve.

You can serve this dish with south african traditional garnishes like peanuts, dates, chutney, and sliced bananas.
Notes
Make double the amount, as it tastes even better as leftovers the next day.
This curry is delicious and easy to prepare. It has a hint of spice, thickened with coconut milk and garlic. The ingredients are generally inexpensive and easy to find. The Malaysian Chicken Curry is an authentic and tasty blend of traditional Indian and Chinese cuisines. You can make it at home using the convenience of curry powder. If you want to add a distinctive twist to a traditional Indian recipe, you can do so easily. Just be sure to add the right amount of spices for your taste and your budget.
Share by Email
Share on Facebook
Share on Twitter
Nutrition
Serving:
4
g
|
Calories:
740
kcal
|
Carbohydrates:
69.7
g
|
Protein:
40.6
g
|
Fat:
36
g
|
Saturated Fat:
12.2
g
|
Cholesterol:
128
mg
|
Sodium:
929
mg
|
Fiber:
47.8
g
|
Sugar:
8.5
g
© Food And Meal
This website provides approximate nutrition information for convenience and as a courtesy only. Nutrition data is gathered primarily from the Spoonacular Database, whenever available, or otherwise other online calculators.
Pin Recipe
Alternative Cooking Method: Slow Cooker Malay Curry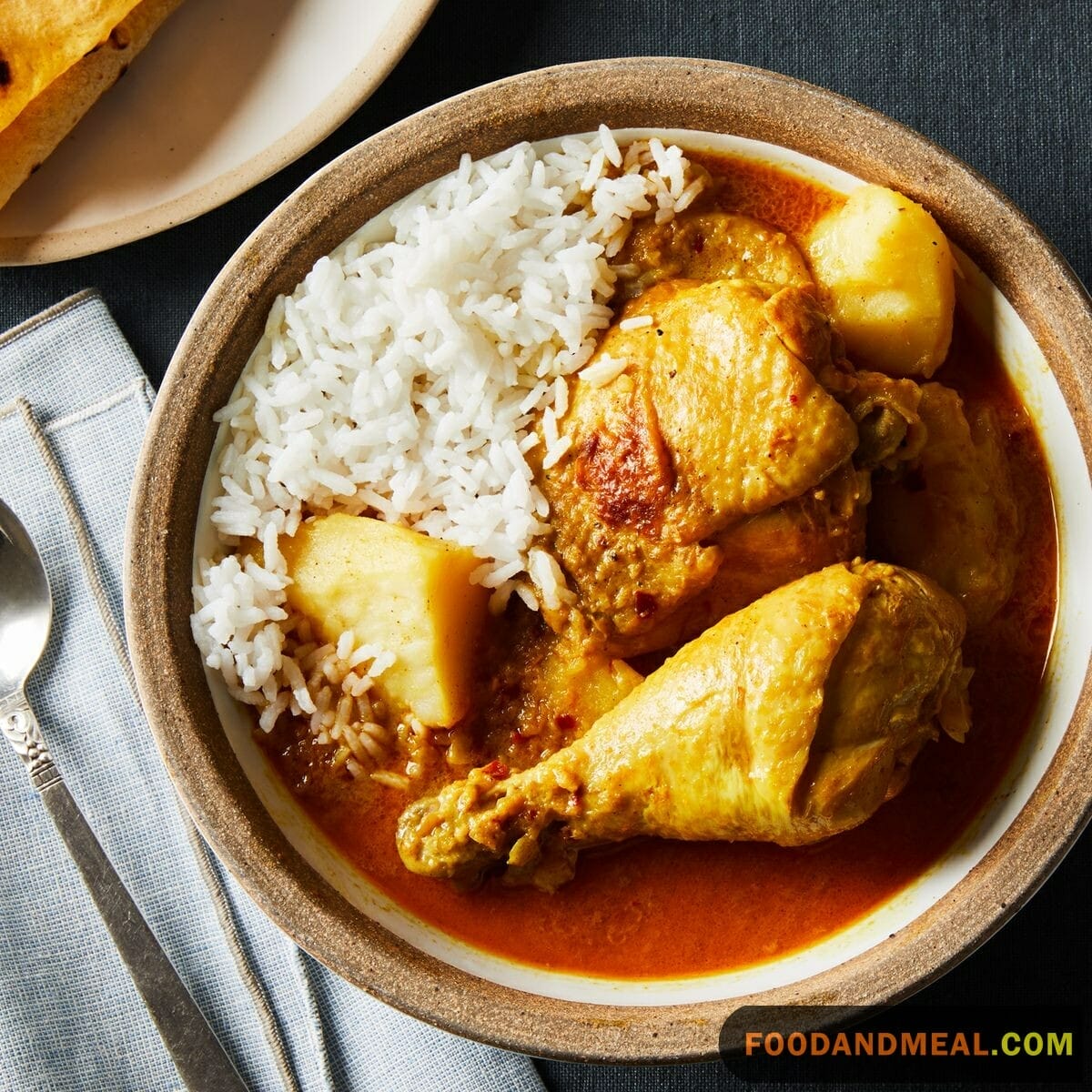 Ingredients:
2 lbs (900g) boneless chicken thighs, beef, or lamb, cut into chunks
1 large onion, finely chopped
3 cloves garlic, minced
1-inch piece of ginger, minced
2 tomatoes, diced
1 can (14 oz) coconut milk
2 tablespoons Malay Curry paste
1 red chili, sliced (adjust to your heat preference)
1 red bell pepper, diced
1 green bell pepper, diced
2 carrots, sliced
1 cup frozen peas
2 tablespoons cooking oil
Salt and pepper to taste
Fresh cilantro leaves, for garnish
Cooked rice, for serving
Instructions:
Heat the cooking oil in a large pan over medium-high heat. Sauté the chopped onion, garlic, and ginger until they turn translucent.
Add the Malay Curry paste to the pan and cook for a couple of minutes until the mixture becomes fragrant.
Add the chicken, beef, or lamb pieces to the pan, and brown them on all sides. This step enhances the flavor of the meat. Once browned, transfer the meat to your slow cooker.
In the slow cooker, add the diced tomatoes, sliced red and green bell peppers, carrots, and frozen peas.
Pour the coconut milk into the slow cooker and stir everything to combine.
Season the mixture with salt and pepper according to your taste. If you prefer more heat, add extra red chilies or a pinch of cayenne pepper.
Cover the slow cooker and cook on low for 6-7 hours or on high for 3-4 hours. The longer it simmers, the more tender and flavorful your Malay Curry will be.
Around 30 minutes before serving, check the seasoning and adjust if necessary.
Serve the Malay Curry hot over cooked rice, garnished with fresh cilantro leaves.
Enjoy your succulent, slow-cooked Malay Curry!
Tips for making Malay Curry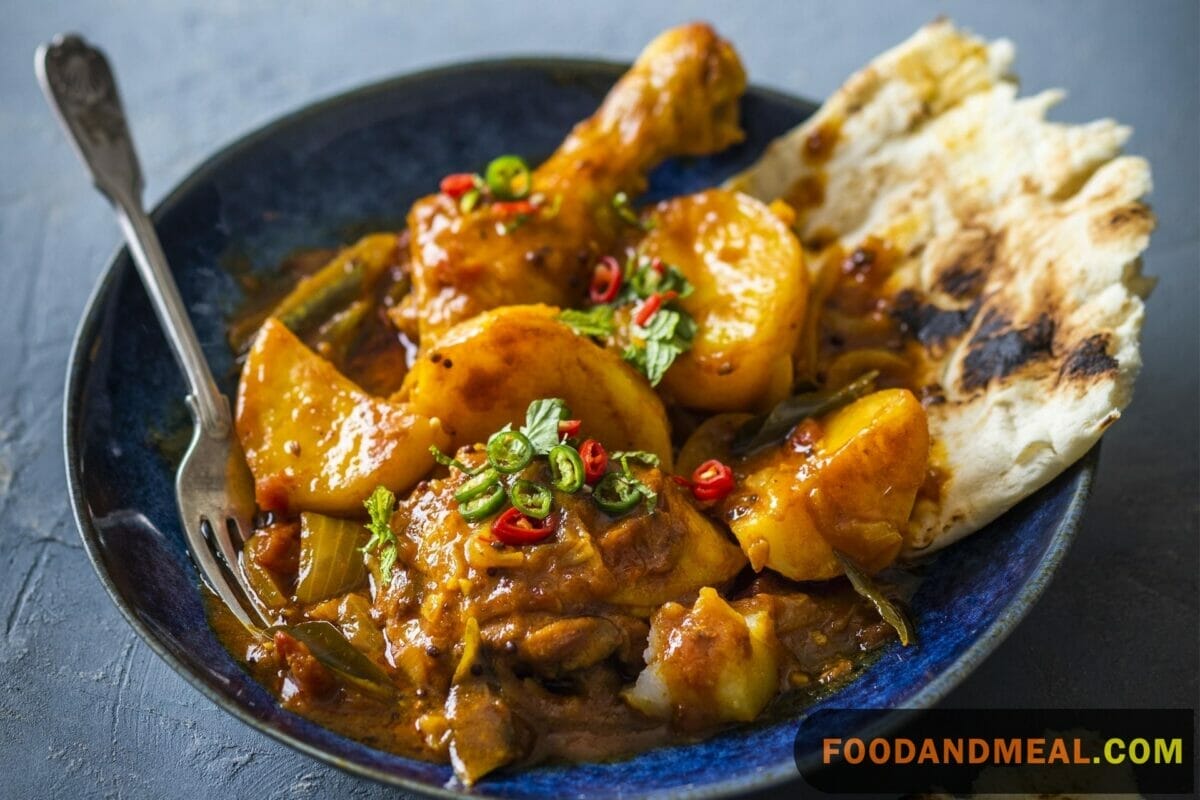 Cooking Tips for Perfect Malay Curry
Balancing Spice Levels: Malay Curry paste can vary in spiciness. Taste a small amount before adding it to your dish and adjust the quantity to your preferred heat level.
Meat Selection: While chicken is commonly used, you can opt for beef or lamb for richer flavors. Ensure even cooking by cutting the meat into uniform-sized chunks.
Browning Meat: When sautéing meat in the pan, ensure it's well-browned. This step locks in flavor and creates a richer curry.
Low and Slow: If using a slow cooker, resist the urge to cook on high heat for a shorter time. Low and slow cooking allows the flavors to meld and the meat to tenderize fully.
Fresh Ingredients: Use fresh tomatoes and good-quality coconut milk. Fresh ingredients elevate the taste and texture of your Malay Curry.
Thickening: If your curry is too thin, you can thicken it with a cornstarch slurry (mix 1-2 tablespoons of cornstarch with an equal amount of water). Add it to the curry and simmer until it thickens.
Simmer, Don't Boil: Once you've added the coconut milk, avoid boiling the curry. Simmer it gently to prevent curdling.
Serving Suggestions for Malay Curry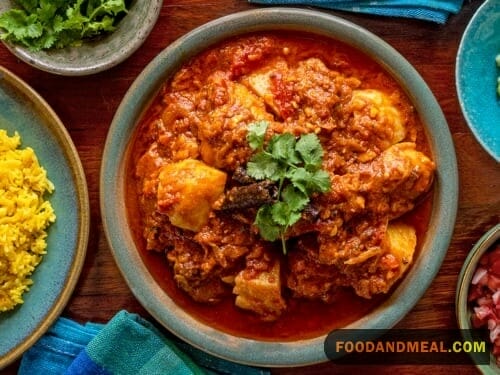 Side Dishes: Serve your Malay Curry with fragrant jasmine or basmati rice for a classic pairing. Alternatively, try it with roti, naan, or crusty bread to soak up the delicious sauce.
Garnishes: Top your curry with fresh cilantro, a dollop of plain yogurt, or a squeeze of fresh lime juice for added brightness.
Chutneys: Offer a variety of chutneys like mango chutney, coconut chutney, or mint chutney on the side to add extra dimensions of taste.
Pickled Vegetables: Pickled cucumbers or onions make a refreshing and tangy side that balances the rich curry.
Beverages: For a perfect pairing, enjoy your Malay Curry with beverages like sweet iced tea, mango lassi, or a refreshing cucumber and mint cooler.
Malay Curry Variations: Get creative by serving Malay Curry in a hollowed-out bread bowl, over a baked potato, or as a filling for tacos or wraps.
Frequently Asked Questions (FAQs) about Malay Curry
How long can I store leftover Malay Curry? Leftover Malay Curry can be refrigerated for up to 3-4 days. To extend its shelf life, freeze it for up to 2-3 months. Thaw in the refrigerator and reheat on the stovetop or in the microwave.
Can I use seafood in Malay Curry? Absolutely! Malay Curry is versatile, and you can use shrimp, fish, or other seafood in place of meat. Adjust the cooking time to prevent overcooking the seafood.
Can I make Malay Curry in advance? Malay Curry tastes even better when the flavors have had time to meld. Making it a day ahead allows for a richer taste. Simply reheat before serving.
How do I adjust the spiciness of Malay Curry? To make Malay Curry milder, use less Malay Curry paste or choose a mild paste. For a spicier curry, increase the paste quantity or add fresh chilies.
Can I make Malay Curry vegetarian or vegan? Yes, you can make Malay Curry without meat or animal products. Use tofu, tempeh, or a variety of vegetables to create a delightful vegan or vegetarian version.
Discover the secrets of preparing mouthwatering Malay Curry and serve it like a pro. Don't forget to share this recipe and subscribe for more culinary inspiration.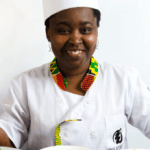 Hello! I'm Black Pie, your culinary guide at Food And Meal, Hana Hotel Travel Company Limited. I'm passionate about unveiling the rich and diverse flavors of African cuisine to the world. Each recipe we explore is a celebration of culture, tradition, and exquisite taste. Join me on this delightful culinary journey, where we'll discover and share the hidden gems of African cooking together!
Affiliate DisclaimerAbout The Content
As an affiliate, we may earn a commission from qualifying purchases. We get commissions for purchases made through links on this website from Amazon and other third parties.