Hello, fellow dessert lovers! It's JaimeInez from Food and Meal, ready to take you on another sweet adventure. Today, we're heading to the charming city of Dumaguete in the Philippines to discover a local favorite – Dumaguete Sans Rival.
Imagine this: you're sitting in a cozy café in Dumaguete, surrounded by the friendly chatter of locals. A plate is placed before you, filled with a delicate, multi-layered dessert that instantly makes your mouth water. This is Dumaguete's Sans Rival, a dessert that perfectly encapsulates the sweet culinary heritage of the Dumaguetenos.
Dumaguete Sans Rival Recipe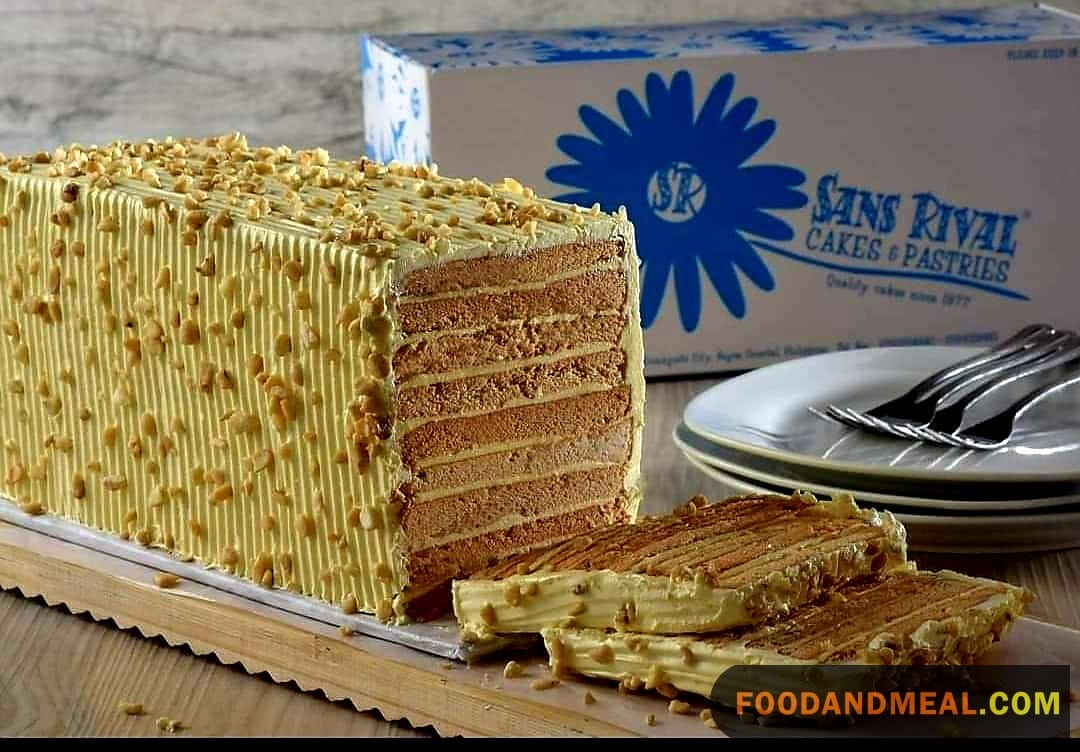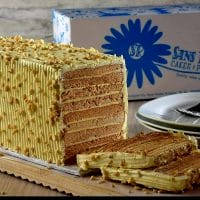 Dumaguete's Sans Rival
Tawo-Tawo Festival of Bayawan City, Dumaguete (February 18). This festival, which is also known as Scarecrow Festival, is a celebrated event in the province. It highlights the use of scarecrow to protect their crops and secure a bountiful harvest. As such, it is commemorated with the use of giant scarecrows made of paper mache.
Print
Add to Collection
Go to Collections
Equipment
Instructions
Preheat the oven to 325 degrees F. Prepare lightly greased and parchment paper lined loaf pans.

Beat the egg whites until frothy, then, add cream of tartar.

Gradually add sugar, beating continuously with every addition until a stiff peak forms

Place a cup of cashew nuts in a food processor and grind it finely.

Fold in ground cashews into the egg white mixture.

Divide the mixture equally into four and pour onto prepared pans,

spreading evenly.

Bake in preheated oven for half an hour, until golden brown.

While the meringue is still warm, remove from the pans and parchment papers, then, set aside to cool completely.

Meanwhile, beat the egg yolks until thick and doubled.

Heat sugar and water in a pan over medium-low until the temperature of the mixture reaches 235 degrees F.

Placing the beater on high, fold in sugar and water mixture, beating continuously until well blended.

Gradually add butter, a tablespoon each time. Set aside mixture in the fridge for at least an hour to set.

To assemble, place a layer of meringue in a serving plate, spread buttercream, and top with another layer of meringue. Continue until all the meringue layers are used and the sans rival is frosted with the remaining buttercream mixture.

Coarsely chop the remaining cashew nuts and sprinkle it all over your Sans Rival.

Slice and serve.
Notes
Dumaguete is famous for its Sans Rival and Sylvanas recipes. People flock to
the province in order to have a taste of their desserts, which are also widely
served during festivals, birthdays, and other celebrations. It is characterized
with a crunchy and creamy texture, thanks to the decadent layers of
buttercream, meringue, and chopped nuts.
Share by Email
Share on Facebook
Share on Twitter
Nutrition
Calories:
629
kcal
|
Carbohydrates:
60
g
|
Protein:
6
g
|
Fat:
43
g
|
Saturated Fat:
21
g
|
Polyunsaturated Fat:
4
g
|
Monounsaturated Fat:
15
g
|
Trans Fat:
1
g
|
Cholesterol:
83
mg
|
Sodium:
11
mg
|
Potassium:
287
mg
|
Fiber:
1
g
|
Sugar:
52
g
|
Vitamin A:
895
IU
|
Vitamin C:
0.2
mg
|
Calcium:
22
mg
|
Iron:
2
mg
© Food And Meal
This website provides approximate nutrition information for convenience and as a courtesy only. Nutrition data is gathered primarily from the Spoonacular Database, whenever available, or otherwise other online calculators.
Baking Dumaguete Sans Rival with a Convection Oven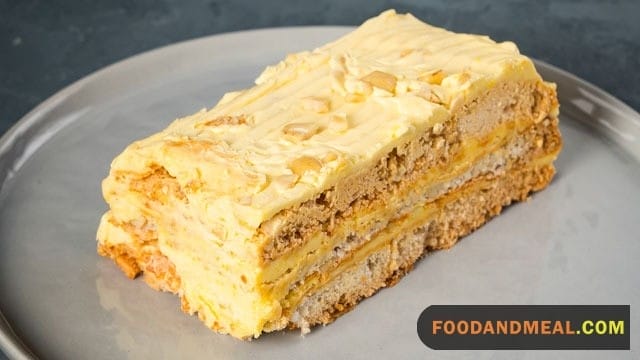 If you're a fan of efficiency and even baking like me, you'll be happy to know that you can bake Dumaguete's Sans Rival using a convection oven.
Step 1: Prepare Your Meringue Start by beating your egg whites until they form stiff peaks. Then, gradually add your sugar and continue beating until the meringue is glossy.
Step 2: Bake in a Convection Oven Spread your meringue on a lined baking sheet and bake in a preheated convection oven at 150°C for about 20 minutes or until golden brown.
Step 3: Assemble and Chill Once your meringue layers are cool, assemble your Sans Rival with buttercream and chopped cashews. Chill in the fridge for a few hours before serving.
Baking Dumaguete's Sans Rival in a convection oven not only ensures even baking but also results in a beautifully golden meringue. It's a great example of how traditional desserts can adapt to modern baking methods. So go ahead, give it a try!
Tips for making Dumaguete Sans Rival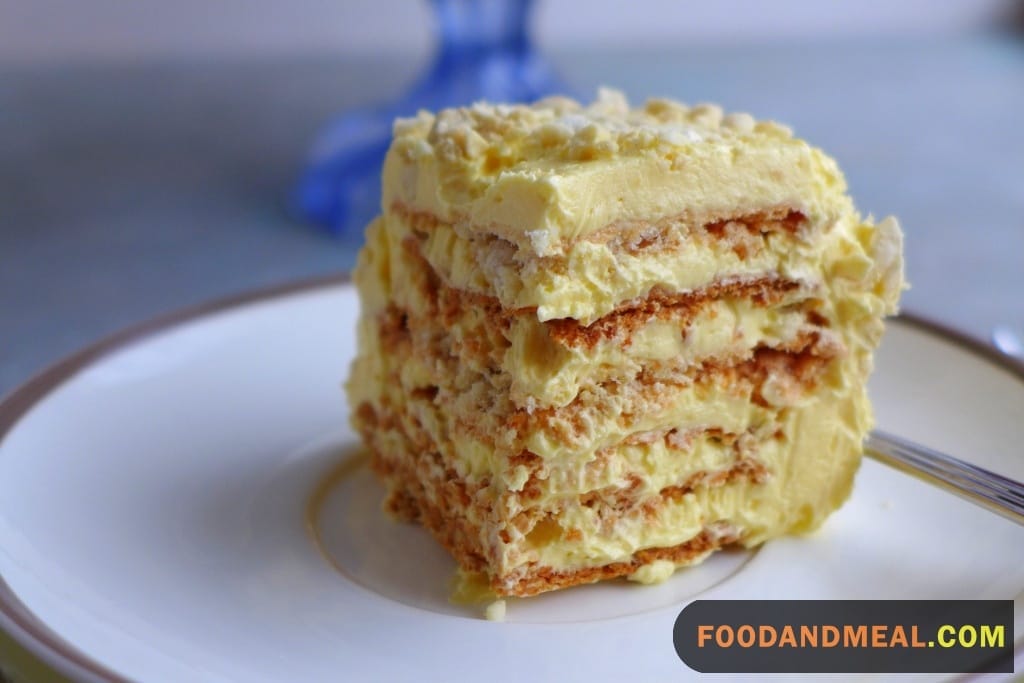 Sans Rival is more than just a dessert; it's a celebration of Dumaguete's culture and traditions. It's a delightful meringue layered with rich buttercream and sprinkled with chopped cashews, creating a symphony of textures and flavors that dance on your palate. It's the kind of dessert that brings joy with every bite.
Baking Tips for Dumaguete Sans Rival
Tip 1: Use Fresh Ingredients
When preparing Sans Rival, always opt for fresh ingredients. Fresh eggs and high-quality butter will give your dessert the best flavor.
Tip 2: Be Patient with Your Meringue
Making meringue can be tricky. Make sure to beat your egg whites until they form stiff peaks, but be careful not to overbeat them as this can make your meringue dry.
Tip 3: Chill Before Serving
Sans Rival is best served chilled. After assembling your dessert, let it chill in the fridge for a few hours or overnight to allow the flavors to meld together.
Serving Suggestions for Dumaguete Sans Rival
Sans Rival is traditionally served as a dessert after meals. But if you're like me and love to experiment, try serving it with a scoop of vanilla ice cream for an extra indulgent treat. And for a truly Dumaguete experience, pair it with a cup of locally brewed coffee!
FAQs about Dumaguete Sans Rival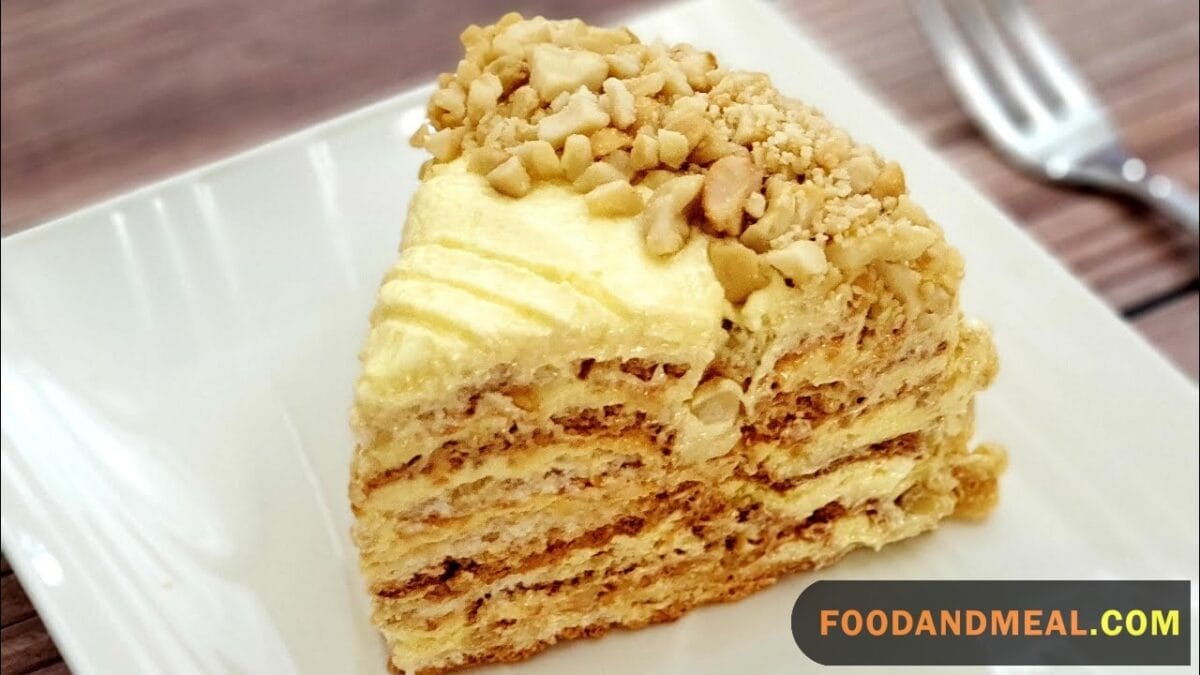 Can I use other types of nuts for Sans Rival?
A: Yes, you can! Almonds and walnuts are also commonly used in Sans Rival.
What can I use if I don't have a stand mixer?
A: You can use a hand mixer or even a whisk to beat your egg whites. It will require more effort, but the result will be just as delicious.
Can I prepare Sans Rival ahead of time?
A: Absolutely! You can prepare the meringue layers a day before and store them in an airtight container. Just assemble the dessert on the day you plan to serve it.
How long does Sans Rival last in the fridge?
A: When stored properly, it can last for up to 1 week.
Can I freeze Sans Rival?
A: Yes, you can freeze it for up to 1 month. Just make sure to wrap it tightly to prevent freezer burn.
So there you have it – Dumaguete's Sans Rival, a dessert that offers a sweet taste of Dumaguete's culinary heritage. Give it a try and let me know how it turns out. Happy baking!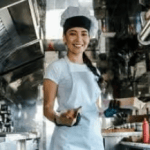 Cooking Like A Pro
Author Name : Jaime Inez
Address: Times Street, West Triangle, 1103, Quezon City, Metro Manila, Philippines
Phone:  96-2-4108596
Email: Contact@cookinglikeapro.net
Affiliate DisclaimerAbout The Content
As an affiliate, we may earn a commission from qualifying purchases. We get commissions for purchases made through links on this website from Amazon and other third parties.