The softer, sweeter type of dango is called chi chi dango. This Japanese mochiko confection is widely eaten in Hawaii and is a popular treat during Girl's Day celebrations. You can find this delicious dessert in many stores and restaurants. Here are the ingredients, and how to make it yourself!
Chi Chi Dango Recipes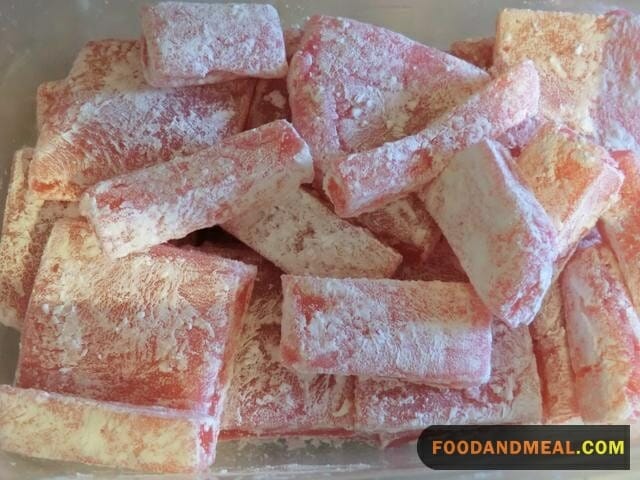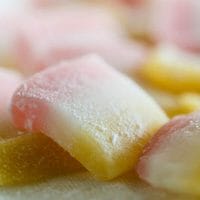 Japanese Chi Chi Dango
This is a Japanese dessert recipe that everyonewill love as it is pleasing to everyone's eyes esthetically due to its dynamiccolor. The chi-chi dango is sweet, soft, and chewy.
Print
Pin Recipe
Add to Collection
Go to Collections
Instructions
Combine baking powder, mochiko, and sugar in a medium bowl.

Add water, coconut milk, and vanilla extract then a few drops of food coloring.

Mix well making sure no dots of food color.

Pour the batter in a 9 x 13 pan sprayed with non-stick spray. Cover with a foil.

Bake for about 1 hour at 3500F. Remove from oven, remove the foil and cool.

Cut to 1 x 1 inches pieces with a plastic knife.

Roll the chi chi dango pieces in cornstarch.

Serve and enjoy.
Notes
The dango can be pink or any other color. It is usually made with mochiko flour, and water. It can be covered or uncovered. In the case of a pink dango, you can use any color you like for it. Just be sure to let it cool for about an hour before you flip it out of the pan. Then, enjoy! If you have a sweet tooth, you can easily make it a chocolate-covered one.
Share by Email
Share on Facebook
Share on Twitter
Nutrition
Serving:
4
servings
|
Calories:
1187
kcal
|
Carbohydrates:
172
g
|
Protein:
10
g
|
Fat:
52
g
|
Saturated Fat:
33
g
|
Polyunsaturated Fat:
1
g
|
Monounsaturated Fat:
1
g
|
Cholesterol:
15
mg
|
Sodium:
365
mg
|
Potassium:
587
mg
|
Fiber:
9
g
|
Sugar:
149
g
|
Vitamin C:
1
mg
|
Calcium:
310
mg
|
Iron:
6
mg
© Food And Meal
This website provides approximate nutrition information for convenience and as a courtesy only. Nutrition data is gathered primarily from the Spoonacular Database, whenever available, or otherwise other online calculators.
Pin Recipe
Alternative Method: Baking Chi Chi Dango in the Oven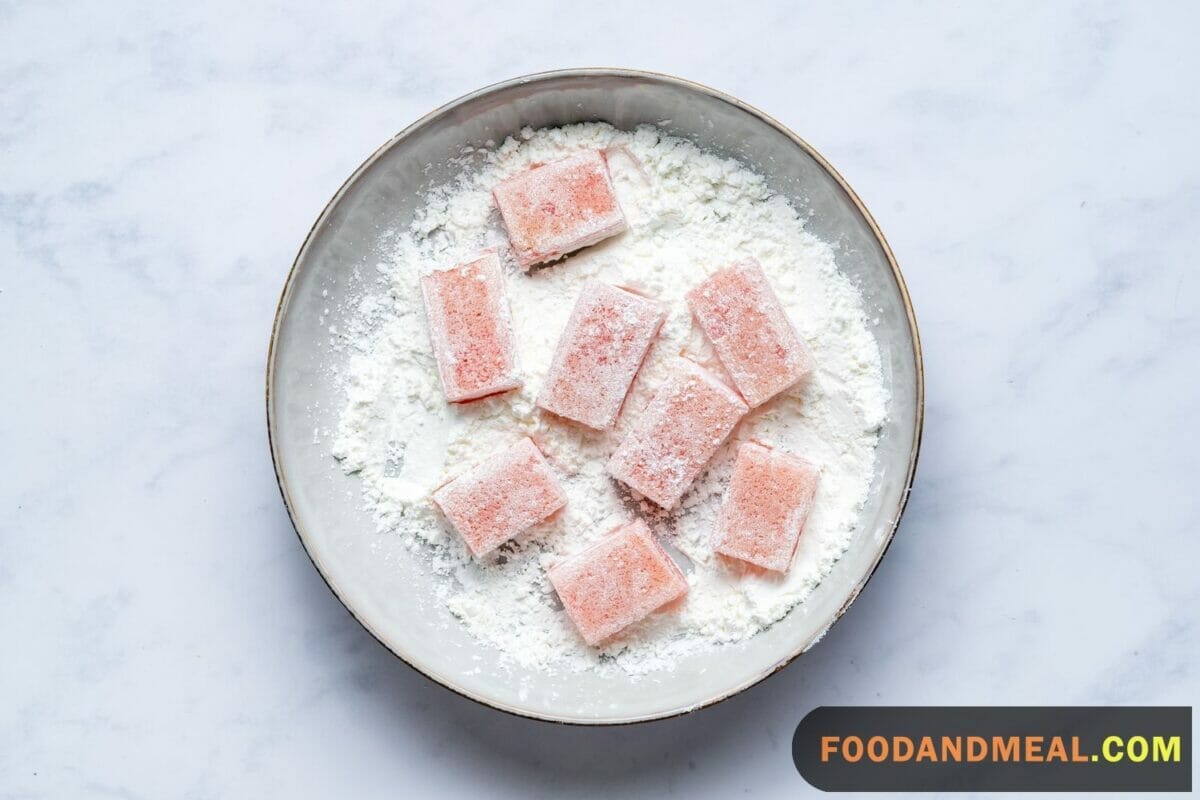 Ingredients:
1 1/2 cups Mochiko sweet rice flour
1 1/2 cups granulated sugar
1 teaspoon baking powder
4 large eggs
1 (13.5 oz) can coconut milk
1 teaspoon pure vanilla extract
Instructions:
Preheat the Oven: Start by preheating your oven to 350°F (175°C). Grease a 9×13-inch baking pan or line it with parchment paper for easy removal.
Mix the Dry Ingredients: In a mixing bowl, combine the Mochiko sweet rice flour and baking powder. Mix them thoroughly to ensure an even distribution of the baking powder.
Prepare the Wet Ingredients: In a separate bowl, whisk the eggs until well-beaten. Add the sugar, coconut milk, and vanilla extract. Stir until the sugar is fully dissolved.
Combine Wet and Dry: Gradually pour the wet mixture into the dry ingredients, stirring until you have a smooth batter.
Bake the Chi Chi Dango: Pour the batter into the prepared baking pan. Bake in the preheated oven for about 1 hour or until the Chi Chi Dango is firm and has a golden top. To check if it's done, insert a toothpick in the center; it should come out clean.
Cool and Cut: Allow the Chi Chi Dango to cool completely in the pan. Once cooled, use a sharp knife to cut it into bite-sized squares.
Enjoy: Your baked Chi Chi Dango is now ready to be savored. The oven method offers a slightly different texture, but the sweet and chewy goodness remains intact.
Tips for making Chi Chi Dango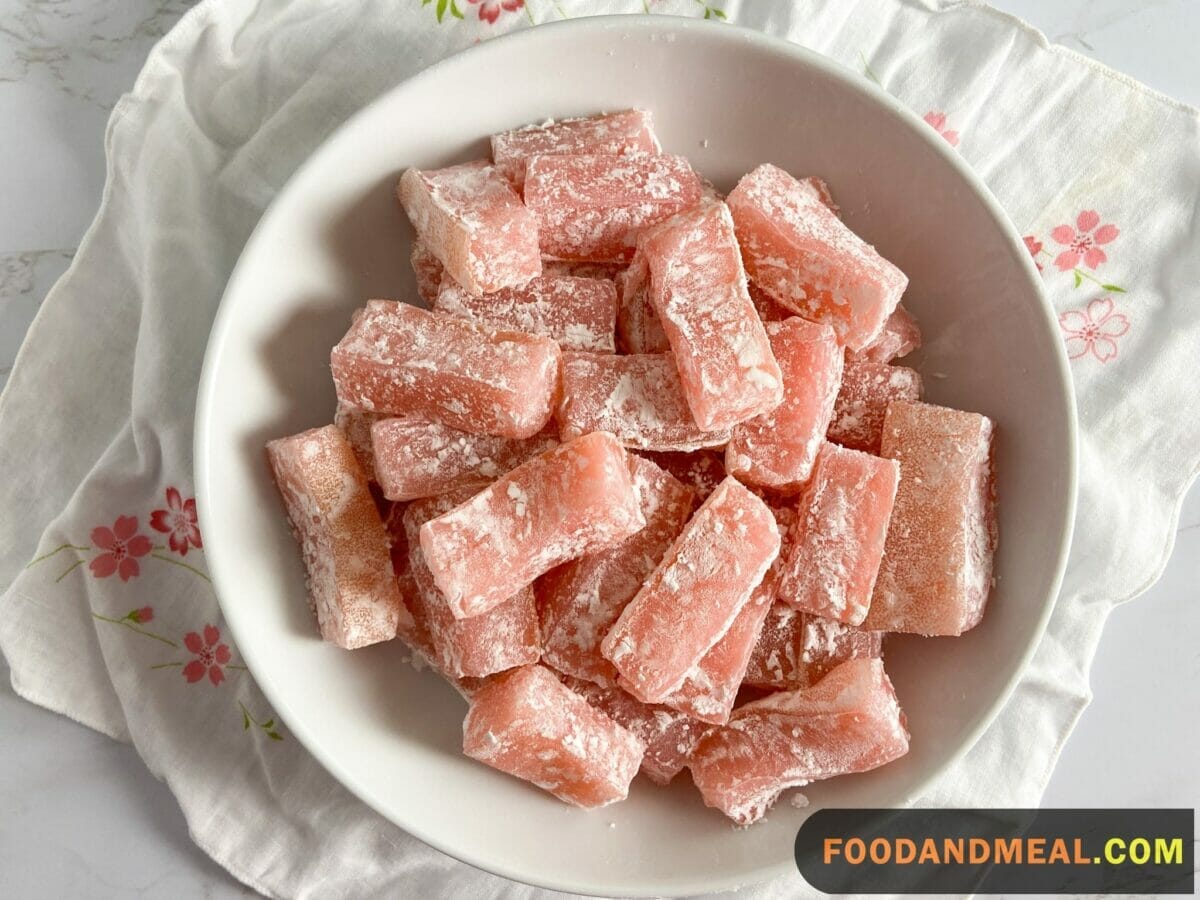 Cooking Tips
Even Batter: Ensure the batter is well-mixed and free of lumps. An even batter guarantees consistent texture.
Proper Baking Time: Don't rush the baking process. Chi Chi Dango should bake slowly to maintain its chewy, delightful texture.
Golden Brown Top: Keep an eye on the top. The ideal baked Chi Chi Dango should have a lovely golden brown color.
Cooling Time: Let it cool completely in the pan before cutting to allow the texture to set properly.
Precision Matters: Measure your ingredients accurately, especially the Mochiko sweet rice flour. It's key to the texture.
Serving Suggestions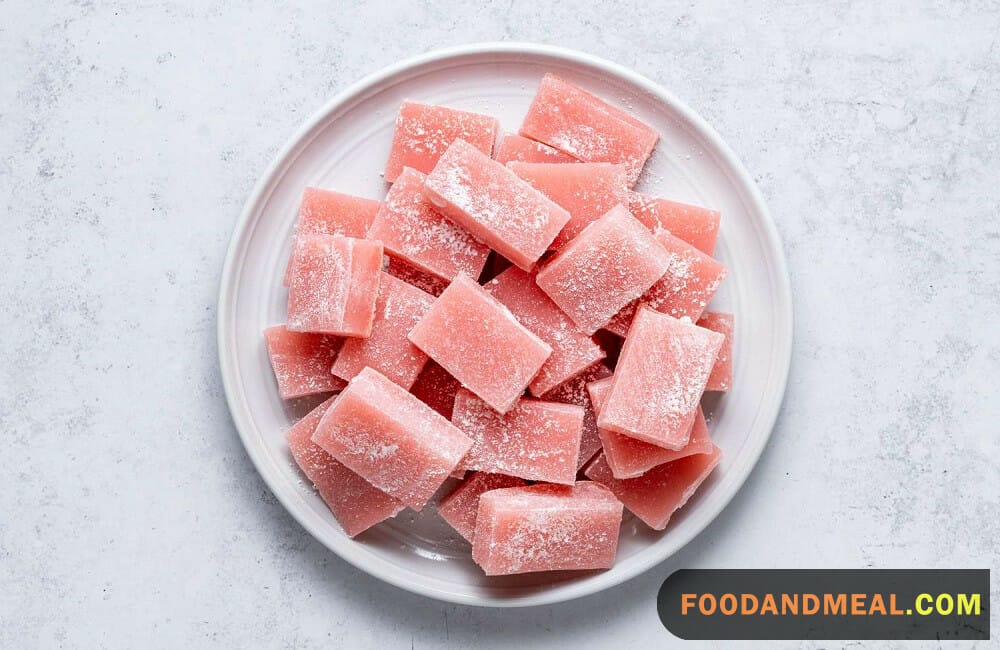 Dusting of Powdered Sugar: Before serving, lightly dust your Chi Chi Dango squares with powdered sugar for a touch of elegance.
Teatime Charm: Serve your baked Chi Chi Dango with a cup of hot tea, such as green tea or jasmine tea, to balance the sweetness.
Fruit Garnish: Fresh fruit like strawberries or lychee pairs beautifully with the sweet Chi Chi Dango, adding a refreshing twist.
Dessert Platter: Include your baked Chi Chi Dango as part of a dessert platter with other sweet treats for a grand finale to a meal.
Chewy Bites: Cut your Chi Chi Dango into smaller, bite-sized pieces and serve them as delightful morsels at a party or gathering.
FAQs about Chi Chi Dango
Can I store baked Chi Chi Dango?

Yes, you can store leftovers in an airtight container at room temperature for a few days. To extend their freshness, refrigerate for up to a week.

Is Mochiko sweet rice flour the only option?

Mochiko is recommended for its specific texture, but other sweet rice flours can be used with some variation in results.

Why did my Chi Chi Dango turn out too dry?

Overbaking is a common reason for dry Chi Chi Dango. Ensure you follow the recommended baking time and don't let it brown excessively.

How do I achieve a perfect golden top?

Baking time and temperature are crucial. Aim for an even, golden-brown top by adjusting these factors.

Can I freeze baked Chi Chi Dango?

Yes, you can freeze them for longer storage. Wrap them well and place them in an airtight container before freezing. To thaw, leave them at room temperature for a few hours.
Discover the joy of Baked Chi Chi Dango in this unique recipe. Subscribe for more culinary delights and share the magic with friends.
I'm James F Anderson, a noted sous chef from London and a Le Cordon Bleu alumnus. My career began in a Michelin-starred Parisian eatery, where my blend of classic and contemporary cooking, using seasonal ingredients, earned accolades. Recognized in culinary publications and on cooking shows, I'm committed to mentoring aspiring chefs and delivering memorable dining experiences, marking me as a standout talent in the culinary world.
Affiliate DisclaimerAbout The Content
As an affiliate, we may earn a commission from qualifying purchases. We get commissions for purchases made through links on this website from Amazon and other third parties.