Print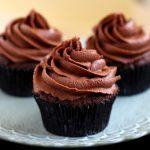 How to Make Chocolate Cupcakes – 7 Steps
---
Description
Chocolate- flavored cupcakes are all-time favorite by almost everyone. How to Make Chocolate Cupcakes? Typically in baking cupcakes, eggs are considered a mainstay, but not for this recipe.  If you're conscious of the calories, this recipe of chocolate cupcake is just right for you.
Read More: https://foodandmeal.com/cake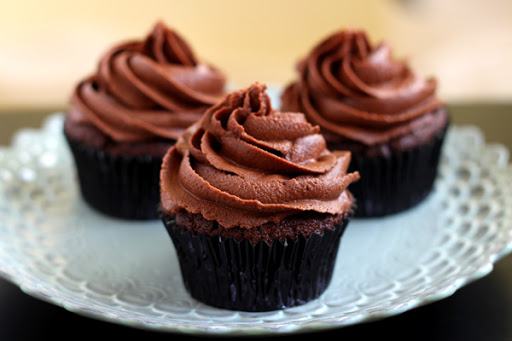 ---
Scale
Ingredients
For the cake
1 1/2 cups

of all-purpose flour

1/3 cup

of cocoa powder, sifted

1 cup

of granulated sugar

1 tsp

.of baking soda

1/2 tsp

. of salt

1/2 cup

oil

1 cup

water

1 tsp

. of vanilla extract, pure

1 tbsp

. of vinegar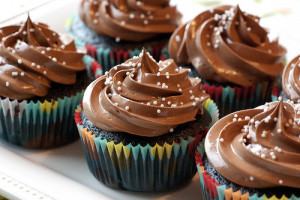 For the icing
4 oz

. of chocolate, unsweetened and chopped

2/3 cup

of butter, unsalted and standing in room temperature

1 1/3 cups

of confectioner's sugar (or powdered sugar/ icing sugar)

1 tsp

. of vanilla extract, pure
---
Instructions
For the cake
You have to preheat the oven to 350⁰F or an equivalent of 177⁰C.
Get your muffin tray and line it with muffin liners.
Prepare two mixing bowls for the dry and wet ingredients. Mix all the dry ingredients in the first mixing bowl.  Into the other, mix also all the wet ingredients.
After you mix the dry and wet ingredients into separate bowls, incorporate them together by mixing the wet mixture into the dry one.
Commence blending again but make sure not to over mix.
Pour the batter into the muffin cup, filling only about two-thirds of the cup.
Bake the mini-cakes for approximately 20-22 minutes then remove from the wire rack. Let them cool completely before topping them with icing.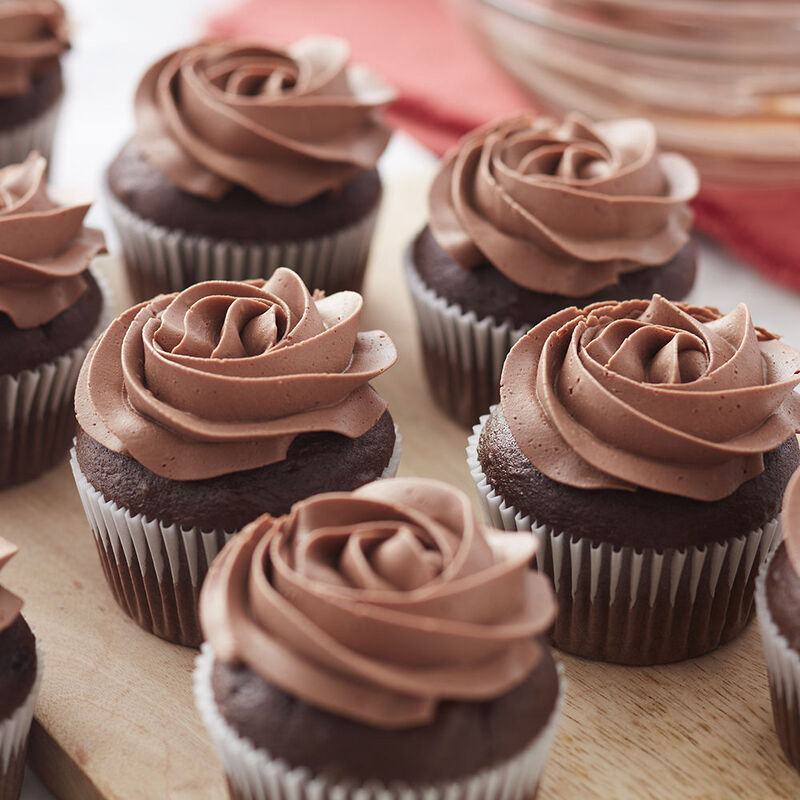 For the icing
Put the chocolate bits in a heat-proof bowl and place bowl in a double boiler. Melt the chocolate and set aside until it cools down in a normal room temperature.
Using a whisk or stand mixer, beat the butter until smooth and soft. Pour the sugar into it and beat again until the blend has light and fluffy texture.  You can then add the vanilla extract plus the melted chocolate.  Beat the mixture again until it attained the shiny and smooth texture.
Finalizing
Get your cupcakes and decorate them using the icing you've just made.
You can also add chocolate bits, candies and sprinkles. Enjoy your homemade cupcakes with friends and loved-ones.
Notes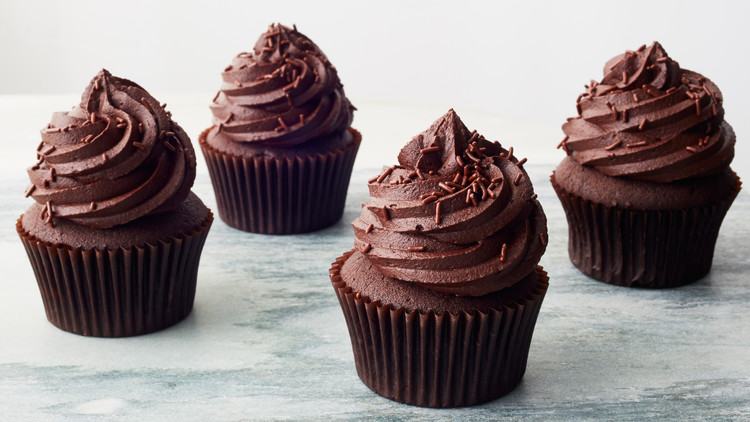 Incoming search terms:
chocolate cupcakes
chocolate cup cakes
chocolate cupcake
chocolatr cupcakes
cupcakes with chocolate
how to make chocolate cupcake
Keywords: Chocolate Cupcakes