This Baby Guacamole recipe is very versatile. Consider making two batches—if your family likes the heat, throw in some more cumin or even a pinch of cayenne pepper in one of them. For your baby, serve this guacamole on a preloaded spoon, spread on strips of soft toast, or mashed with black beans; for adults and older kids, serve with tortilla chips or carrot sticks.
Baby Guacamole Recipes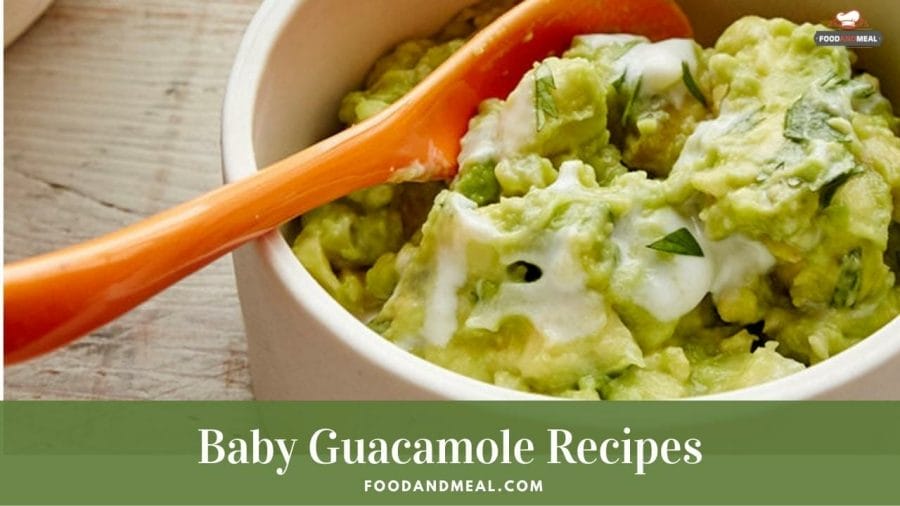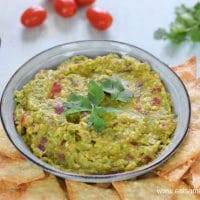 BLW Guacamole
Baby Guacamole is an excellent recipe for the first few months of a baby's life. It is easy to prepare and your baby will love it. You can choose the flavor you want, such as cumin or pepper. You can also make guacamole according to the preferences of your child. It's a healthy, nutritious food for babies aged eight months and up. So, you should try making Baby a batch for your child.
Print
Pin
Add to Collection
Go to Collections
Instructions
Place each avocado lengthwise on a cutting surface, and use a sharp knife to slice through the skin and around the large pit.

Twist to separate the halves. With a large metal spoon, carefully remove the pit, then scoop the flesh into a bowl. Discard the skins and pits.

Gently mash the avocado flesh with a fork or potato masher until a creamy, chunky balance is reached.

Add the remaining ingredients and mix until just combined. Season with additional spices to taste.

Serve immediately.
Video
Notes
TIP: Avocados brown quickly, so this is not a good "meal prep" side dish. Just remember to prepare this right before serving—it can be mashed up in minutes. Leftovers may be stored in the refrigerator in a dish covered with plastic wrap touching the avocado to prevent oxidation. Scrape off the brown top layer before serving again the next day.
Share by Email
Share on Facebook
Share on Twitter
Nutrition
Serving:
4
cups
|
Calories:
511
kcal
|
Carbohydrates:
32
g
|
Protein:
7
g
|
Fat:
45
g
|
Saturated Fat:
6
g
|
Polyunsaturated Fat:
6
g
|
Monounsaturated Fat:
30
g
|
Sodium:
609
mg
|
Potassium:
1678
mg
|
Fiber:
22
g
|
Sugar:
5
g
|
Vitamin A:
971
IU
|
Vitamin C:
43
mg
|
Calcium:
60
mg
|
Iron:
3
mg
© Food And Meal
This website provides approximate nutrition information for convenience and as a courtesy only. Nutrition data is gathered primarily from the Spoonacular Database, whenever available, or otherwise other online calculators.
So-Good Guacamole Recipes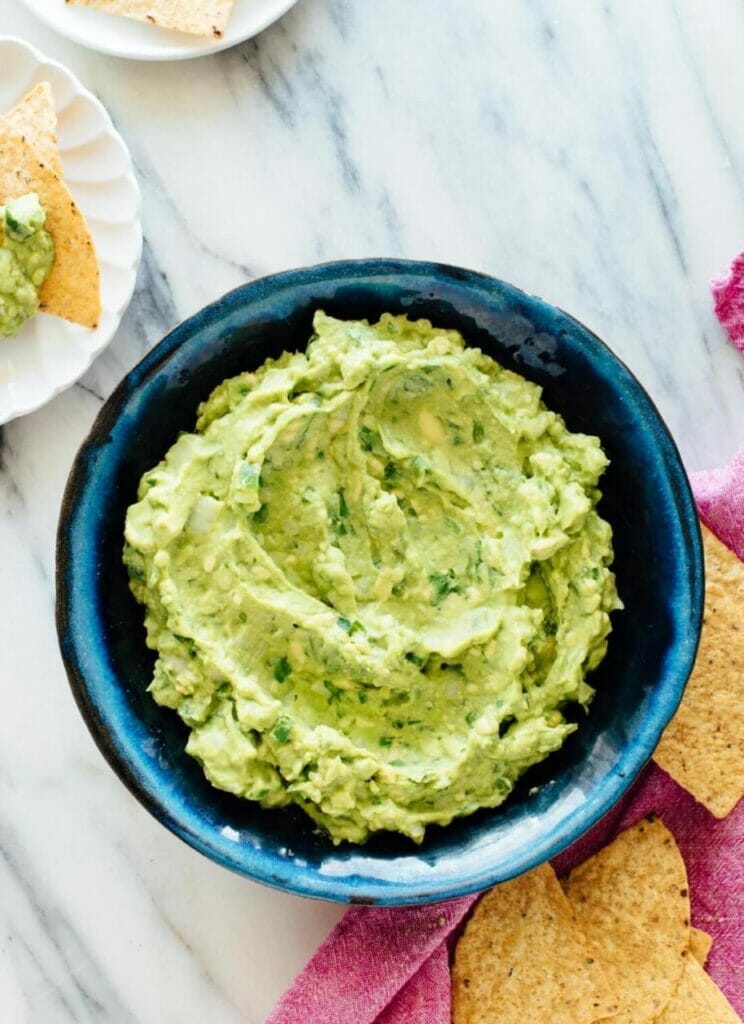 To make So-Good Guacamole, begin by chopping the avocado. Remove the seed, and then cut each half in half. Use a knife to slice the avocados in half. Place them on a cutting board or mortar. Grind them until they are a paste, and then add the cilantro and salt. Stir until the ingredients are well combined, and taste for seasoning. Lime juice and fresh garlic are recommended. Fresh garlic is more flavorful than bottled garlic. Salt brings out the flavors.
Next, slice the avocado in half. Remove the seed and cut each half in half. Use a mortar and pestle to make a paste. Then, add the remaining ingredients and mix well. Adjust seasoning to your personal taste. I liked the addition of a hint of lime, garlic and cumin, which added a nice touch to the guacamole. You can also use lemon or lime juice.
When making So-Good Guacamole, it's important to get all of the ingredients ready. The avocados should be mashed with a fork, and the other ingredients should be chopped. Then, the rest of the ingredients should be mashed together. Once everything is mashed, the rest of the ingredients can be added. If you don't have the time to prep the ingredients, you can omit the cilantro or leave it out altogether.
Once the guacamole has been whipped up, you can store it in the refrigerator. The avocados should be kept with a half-inch of water in the refrigerator. You can use a tablespoon of lemon juice to make the sauce softer and more spreadable. The lime juice should be squeezed to prevent browning. Alternatively, the avocados can be left out for several hours.
Tips for making Baby Guacamole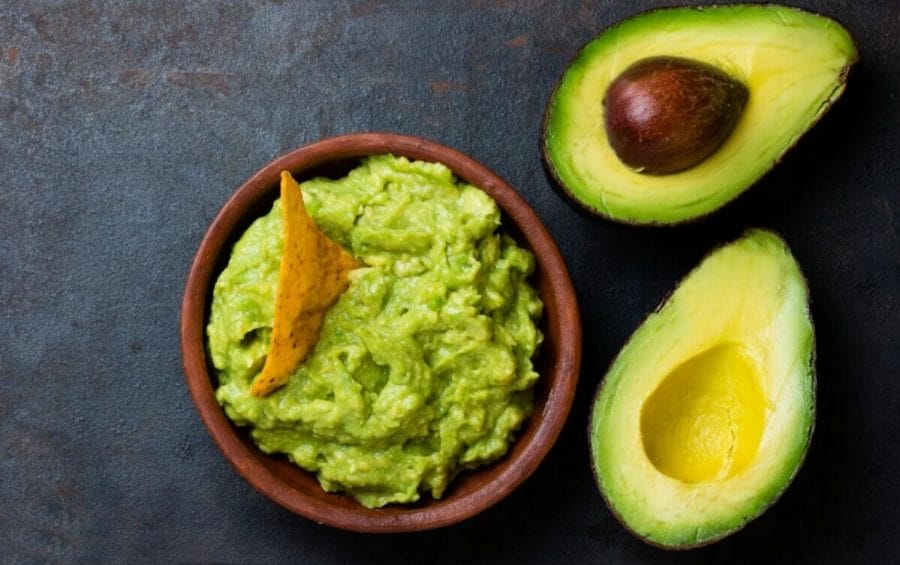 Making Baby Guacamole is a great way to feed your baby healthy foods. It is easy to prepare and is great for toddlers who love avocados. You can even change the taste to suit your child's taste by adding cumin, cilantro, or lime. The perfect time to make it is before your little one turns eight months old. To help keep it fresh for your baby, it's best to refrigerate it for a few hours.
Baby Guacamole is a delicious dip for your toddler or young child. It's easy to make and is great for babies who are teething. You can add cumin or lime juice to your recipe to make it more appealing to your child. Then, you can serve it with soft corn tortilla bites or eat it straight. You can even add salsa, cheese, or salsa to make it more interesting for your child.
Once your baby is ready for solid foods, you can introduce guacamole to them. The richness of avocados in vitamin K and potassium makes it a great choice for this purpose. It can be introduced at any age, even to the youngest of babies. Parents should take note that tomato products are highly allergenic and may cause an allergic reaction in a baby. To avoid this reaction, give your child guacamole right after blending it. You can use a spoon to scoop it out.
If your child is allergic to avocado, you can make a flavored version of it that is more fortified and flavorful. You can also add cumin to it or add spices. This is the ideal recipe for a baby aged eight months and older. The best part about this recipe is that it is easy to make and will be a hit with the whole family! Aside from the guacamole, your baby will love it as much as you do!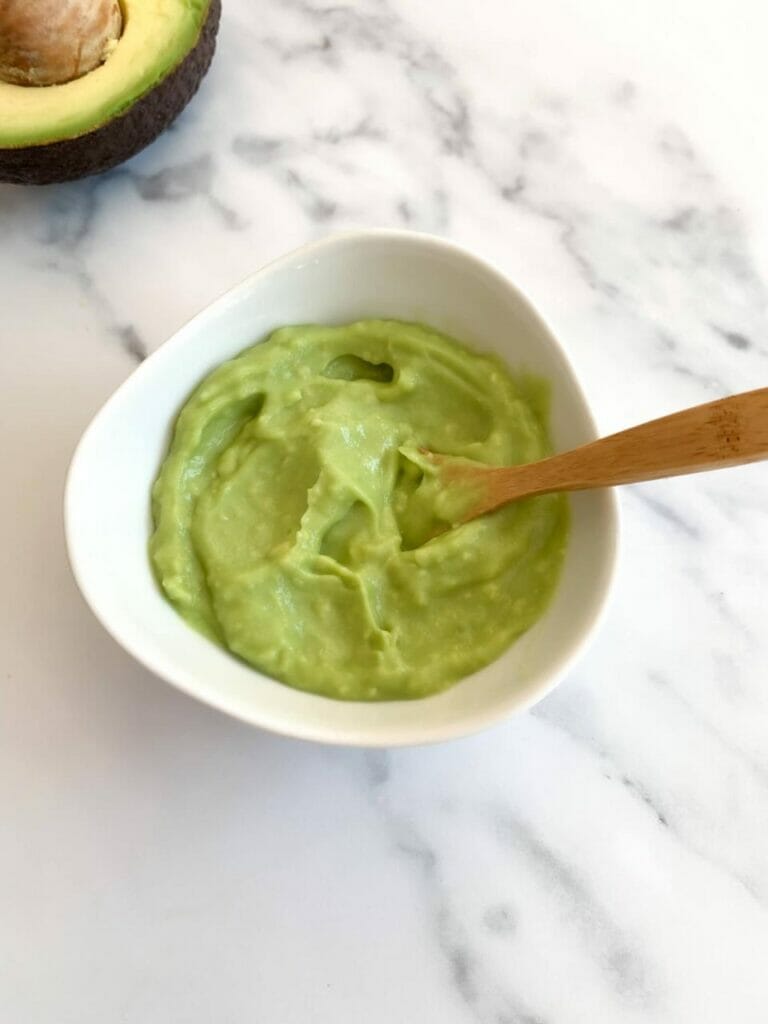 You can customize Baby Guacamole for your child's tastes. You can add cumin, lime, or even hot peppers for a spicy kick. You can also add a few dill seeds to make it more interesting for your baby. It will be a fun snack for both of you. You can also serve it with soft corn tortilla bites to get the most out of it. If you are feeding your baby for more than eight months, you can use a plain or spiced version of guacamole for them.
During this stage of their development, parents need to be extra careful about what they feed their children. Some babies may be fond of certain foods, but guacamole is an ideal choice for infants. They can be eaten as a dip or by themselves and will enjoy it! The healthy ingredients in guacamole will support their growth and development. So, why not try it? You will be happy you did!
Making Baby Guacamole is an easy and delicious recipe. You can customize it to your child's taste and nutrition level. If you don't want to give your baby the same ingredients as you do, add a few dashes of cumin or lime juice to it. Your baby will love it and will be interested in it. He or she will enjoy it for a long time. Once you make a batch of Baby guacamole, you can use it to teach your child to eat avocados.
It is easy to prepare and your baby will love it! You can use the pureed avocados for the first few months to help your child learn how to eat healthy foods. The avocados are packed with healthy fats and are an excellent first food for a baby. You can serve it with soft corn tortilla bites or spread it on crackers. It is suitable for ages eight months and up. Just make sure that it's not too hot and not too chilly.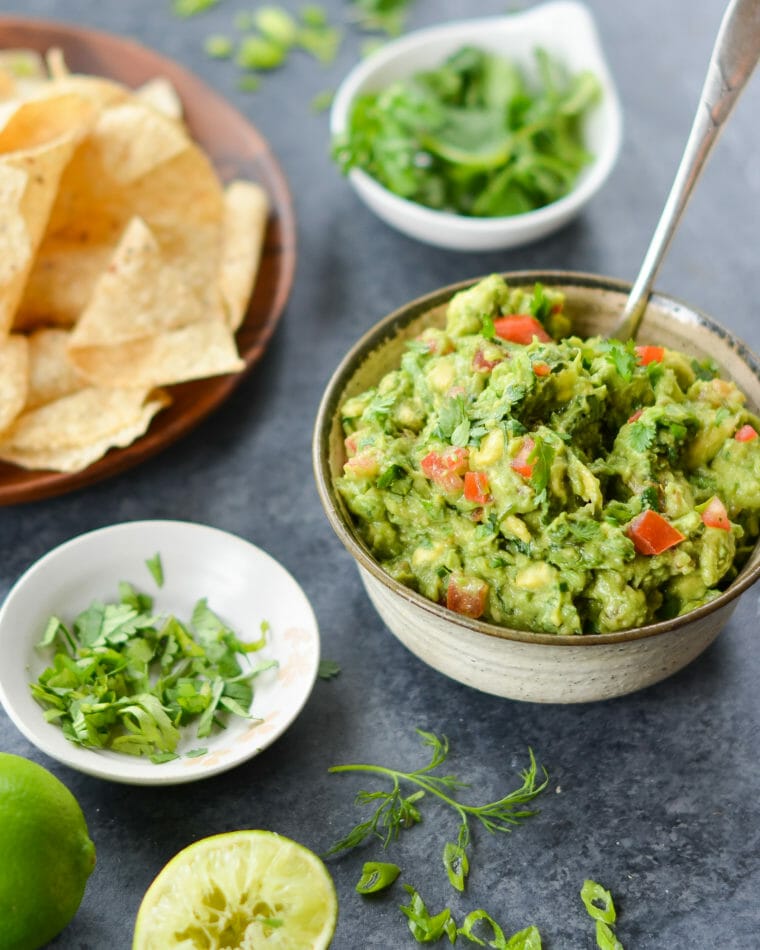 FoodAndMeal.Com websiteis a website you should not miss if you love to cook. Leave a kind comment below to let us know you're passionate about cooking! And share this post to let your friends know how you are passionate about cuisine.