Years in the kitchen have taught me many things. One of the most important? There's no age too young to appreciate good food. This Banana-Avocado Teething Ice Pops recipe is the epitome of culinary care – a delight for taste buds, and a balm for sore gums.
These nutrient-rich, high-calorie freezer Banana-Avocado Teething Ice Pops are a great snack for a teething baby who may be temporarily uninterested in eating. The mixture is also tasty on its own before freezing. For a sweeter pop, try using vanilla Greek yogurt.
Banana-Avocado Teething Ice Pops Recipes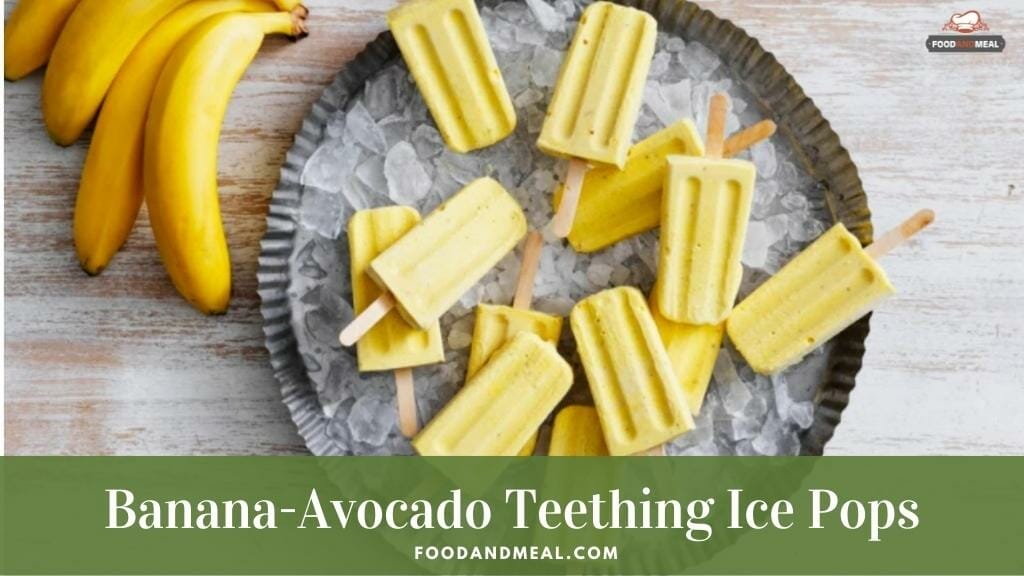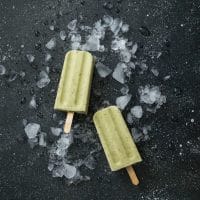 BLW Banana-Avocado Teething Ice Pops
The banana-avocado mixture is an excellent combination for teething babies. It is a popular recipe for babies. It is very healthy and will help soothe your baby's gums. A great treat for teething parents is a homemade pop. They can be made using any leftover fruit, vegetables, and corn. Once they're frozen, the pops can be given to the baby to enjoy.
Print
Pin Recipe
Servings:
6
small ice pops
Add to Collection
Go to Collections
Instructions
Combine all ingredients in a food processor and blend until smooth and creamy.

Using a rubber spatula, scoop the mixture out of the blender into ice pop molds or small paper cups. If using paper cups, cover each cup with tin foil and press a baby spoon or self-feeding utensil through the foil into the mixture.

Freeze until solid, about 6 hours or overnight. If using paper cups, peel off the paper cup and remove foil once frozen.

Store in the freezer for up to 3 months.
Notes
TIP: There are a few ice pop molds on the market just for babies, featuring easy-to-grip handles and small serving sizes. Nuby and Zoku both offer a variety of options (available on Amazon).
Want to add an extra nutritional kick? Try adding a dash of chia seeds or flax seeds before freezing. It gives a texture babies might love. Looking for more baby recipes? Sign up for our newsletter and never miss an update!
Share by Email
Share on Facebook
Share on Twitter
Nutrition
Serving:
1
serving
|
Calories:
84
kcal
|
Carbohydrates:
8
g
|
Protein:
2
g
|
Fat:
6
g
|
Saturated Fat:
1
g
|
Polyunsaturated Fat:
1
g
|
Monounsaturated Fat:
3
g
|
Cholesterol:
3
mg
|
Sodium:
12
mg
|
Potassium:
265
mg
|
Fiber:
3
g
|
Sugar:
4
g
|
Vitamin A:
82
IU
|
Vitamin C:
5
mg
|
Calcium:
30
mg
|
Iron:
1
mg
© Food And Meal
This website provides approximate nutrition information for convenience and as a courtesy only. Nutrition data is gathered primarily from the Spoonacular Database, whenever available, or otherwise other online calculators.
Pin Recipe
I hope this Banana-Avocado Teething Ice Pops recipe brings comfort and joy to both you and your baby. It's always a pleasure sharing my culinary secrets, especially when they can help our little ones during those tough teething days. Enjoy and bon appétit to your tot!
FAQs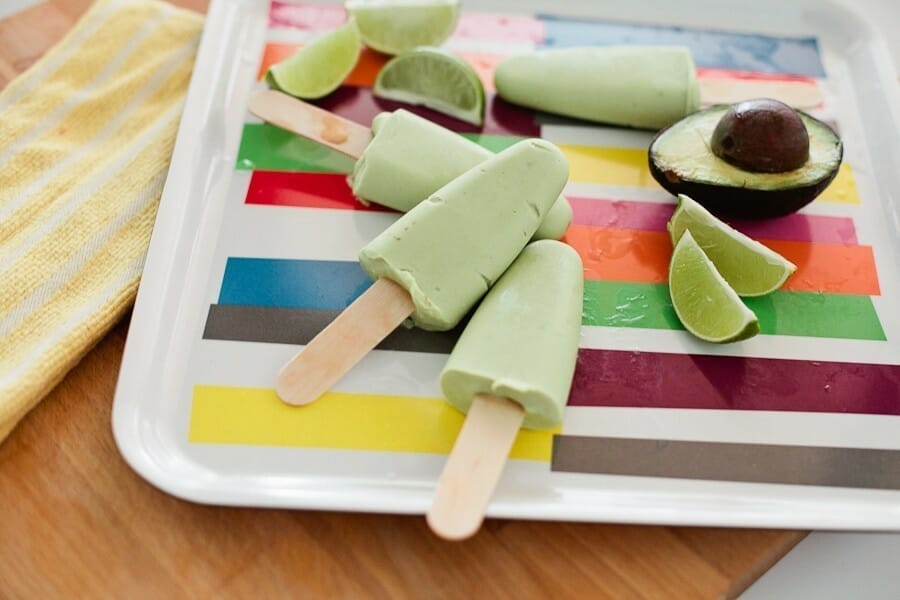 How long can I store these teething ice pops in the freezer?
These Banana-Avocado Teething Ice Pops can be stored in the freezer for up to two weeks. However, for optimal freshness and flavor, it's best to serve them within a week.
What if my baby doesn't take to the ice pops right away?
That's okay! Every baby has their unique preferences. You can try offering it at different times or when they're particularly fussy due to teething. Sometimes, the cold sensation is new and might take a bit for them to get accustomed to.
Can I add any sweeteners to enhance the taste?
These ice pops get natural sweetness from ripe bananas. It's advisable to avoid adding any artificial sweeteners for babies. If you'd like, you can introduce a touch of natural honey if your baby is over 12 months old.
Are there any potential allergens in this recipe?
The primary ingredients – banana and avocado – are generally safe and low on the allergen list. However, always monitor your baby during the first serving to check for any reactions.
How should I store any leftover mixture that didn't fit into my molds?
If you have extra mixture, store it in an airtight container in the refrigerator for up to 2 days. You can use it to make additional ice pops or even serve it as a mash for a delicious and nutritious baby treat.
Serving Suggestions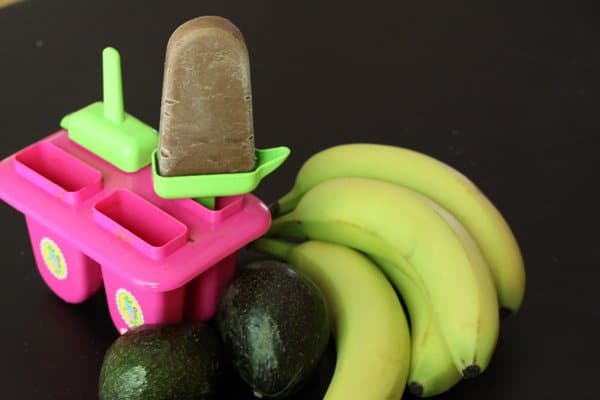 These ice pops, while designed for teething relief, are versatile treats that can be enjoyed in various settings:
Audience: Perfect for babies who are teething, but also a refreshing snack for toddlers on hot summer days.
Sides & Garnishes: For toddlers, you can sprinkle a tiny amount of desiccated coconut or cocoa powder on top for added texture and taste.
Beverages: Serve alongside a cool sippy cup of water to help hydrate your little one.
Alternative Serving Methods: If your baby isn't keen on holding the ice pop, try spoon-feeding them the thawed mixture. You can also blend the mixture with a touch of milk for a refreshing smoothie.
Cooking Tips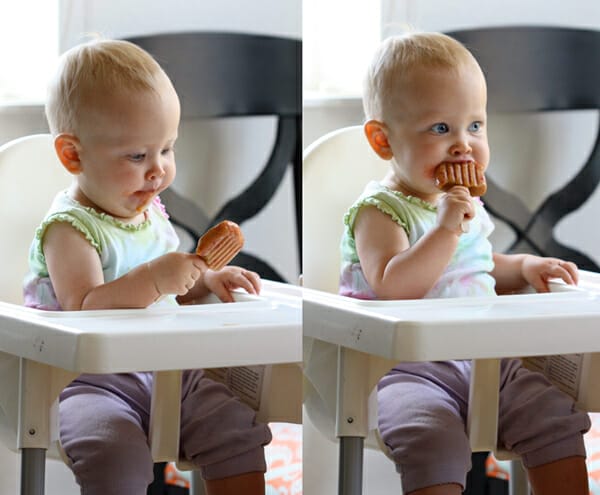 From my years in the kitchen, here are some pro tips to ensure these ice pops are a hit:
Choosing the Right Fruit: Ripe bananas and avocados not only provide the perfect texture but also pack the right amount of natural sweetness. Ensure they're soft to touch but not overripe.
Blending to Perfection: To get a silky smooth texture, ensure you blend the mixture thoroughly. This avoids any chunky bits that your baby might not prefer.
Avoid Overfilling: When pouring the mixture into molds, leave a little space at the top. The mixture will expand as it freezes.
Common Mistake to Avoid: Don't rush the freezing process. While it might be tempting to give your baby the treat sooner, not letting it freeze completely might make it harder for your baby to hold and enjoy.
Taste Before Freezing: While these are for your baby, it's always a good idea to taste the mixture before freezing. If it's pleasant for you, it's likely your baby will enjoy it too. Remember, no added sugars or sweeteners for babies under 12 months!
Every parent yearns for natural solutions during their baby's teething phase. This Banana-Avocado Teething Ice Pops recipe combines culinary excellence with teething relief. From the smooth blend of ripe bananas and avocados to the detailed serving suggestions, there's something for every little one to enjoy. If this recipe brought relief and smiles to your home, why not share it with fellow parents? And don't forget to subscribe to our blog for more delectable insights.
Thanks for your visiting our FoodandMeal blog. Like and share this recipe if it is useful for you.
Affiliate DisclaimerAbout The Content
As an affiliate, we may earn a commission from qualifying purchases. We get commissions for purchases made through links on this website from Amazon and other third parties.