Carrots are one of the most inexpensive, nutrition-packed produce items in the grocery store. Delicious and filled with beta-carotene, fiber, and vitamin K, carrots get you plenty of crunch for your buck. For infant and toddler safety, always cut carrots lengthwise and roast or steam them until Carrot Fries are nice and soft.
Carrot Fries Recipes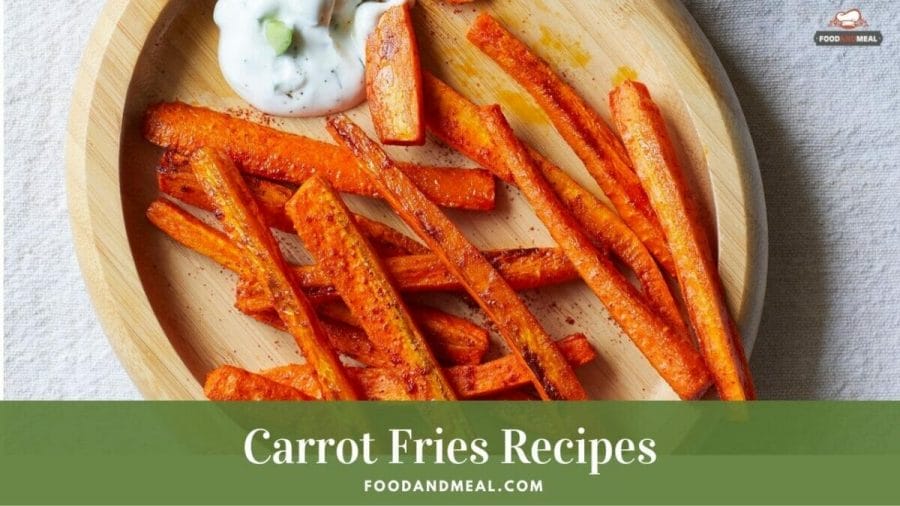 BLW Carrot Fries
For a delicious and nutritious side dish, try making Carrot Fries. They're full of big flavor and are made even better when sprinkled with ranch seasoning. This recipe uses a simple oven method. 
Print
Pin
Add to Collection
Go to Collections
Ingredients
Instructions
Preheat the oven to 375°F. Line a baking sheet with parchment paper.

Place the carrots, olive oil, and paprika in a mixing bowl or zip-top bag, and toss until coated.

Spread carrots in a single layer on the prepared baking sheet. Bake for about 35 minutes, or until desired tenderness, flipping halfway through.

Store leftovers in a covered container in the refrigerator. For best results, reheat in the oven.
Notes
TIP: To cut carrots into matchsticks, wash and scrub the carrots with a vegetable brush (peeling is optional). Cut off the ends of the carrots, then slice them in half lengthwise. Lay the carrot halves on their flat sides, and then cut them into thirds, until they are the width of a pencil, then cut the long strips in half so they are the size of French fries. Use this matchstick cut-and-roast method on any of your favorite vegetables—or make a colorful veggie medley with orange and purple carrots and parsnips! Try dipping them in our Easy Tzatziki Sauce.
Share by Email
Share on Facebook
Share on Twitter
Share by Text
Nutrition
Serving:
1
cup
|
Calories:
153
kcal
|
Carbohydrates:
16
g
|
Protein:
2
g
|
Fat:
10
g
|
Saturated Fat:
1
g
|
Polyunsaturated Fat:
1
g
|
Monounsaturated Fat:
7
g
|
Sodium:
113
mg
|
Potassium:
551
mg
|
Fiber:
5
g
|
Sugar:
8
g
|
Vitamin A:
27832
IU
|
Vitamin C:
10
mg
|
Calcium:
57
mg
|
Iron:
1
mg
© Food And Meal
This website provides approximate nutrition information for convenience and as a courtesy only. Nutrition data is gathered primarily from the Spoonacular Database, whenever available, or otherwise other online calculators.
Other ways to making Carrot Fries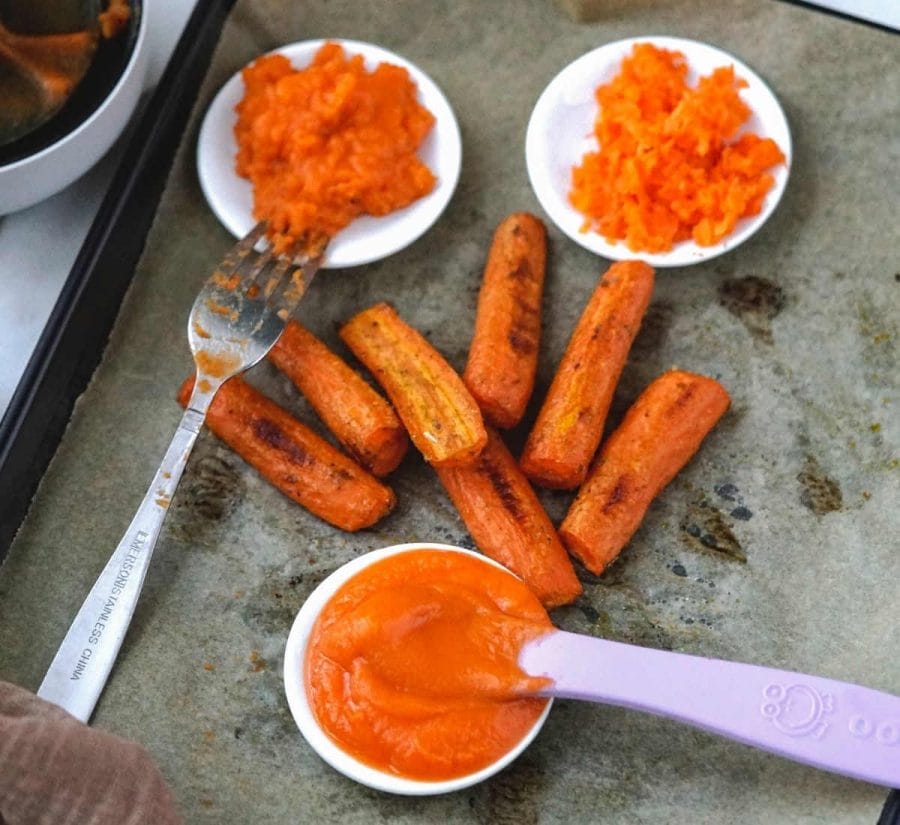 For the most delicious carrot fries, cut them into sticks and toss them in olive oil and seasonings. Roast until soft and sweet, but not crispy like French fries. If desired, garnish them with fresh thyme leaves. This recipe is best served immediately, so you don't have to worry about them sticking to the pan. To store, slice the carrots into sticks and place them in an airtight container in the refrigerator. They will stay fresh for about 5 days.
After preparing the carrot sticks, prepare the aioli and dip them in it. This sauce has a rich, flavorful flavor that will make these fries even more delicious. Aioli is a great dip for carrot fries, and it's easy to make. With just 5 ingredients, this delicious dip is perfect for dipping your fries or using as a dip. It's also great for fresh vegetables like zucchini.
Tips and Tricks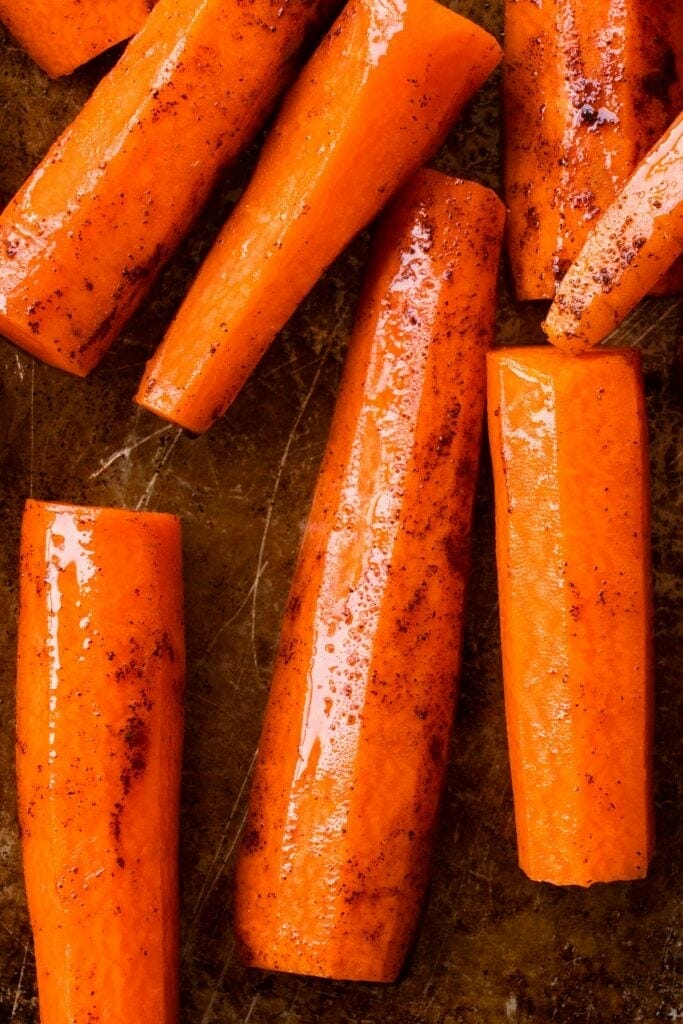 Baby carrots make excellent carrot fries. These are pieces of a larger carrot that have been peeled, polished, and washed before packaging. Peel the carrots, and slice them into two or four sticks. Baby potatoes are a healthy alternative to deep-fried fries. They can be stored in the fridge for up to 5 days and are great on their own or in a sandwich. To serve, simply place them on a plate and garnish with a sprinkle of cinnamon and nutmeg.
The best way to serve carrot fries is with a creamy Dijon-Thyme Aioli. It's delicious and easy to prepare and only has 5 ingredients. You can even serve it as a dip for fresh veggies. Depending on your preference, you can use any fresh vegetables to dress your carrot fries. It's best to buy large, uniform, and organically grown carrots. You can also try halving the amount of cornstarch.
You can serve carrot fries as a side dish or as a snack. The vegetable is low in calories and fat. They have less sugar and carbohydrates than sweet potatoes. If you're planning to make this side dish as a side dish, you can use the recipe to prepare this delicious and healthy dish. You can add a little of aioli to your carrots to enhance the taste. If you don't want to have them hot, you can serve them with your favorite dips.
If you're not sure what kind of oil to use, you can use extra virgin olive oil. Its high smoke point is 425 degrees F. This oil will not burn and will not be too sweet. It will be too thick for carrot fries, but it will be fine for your dish. The best vegetable oil for fries is one with a high smoke point. Aioli can also be spread on sandwiches and lettuce wraps for a healthy and tasty snack.
This vegetable dish is a perfect side dish or appetizer. These are low in fat and calories, and can be eaten with or without hummus. Moreover, they are low in carbohydrates and contain less sugar than other vegetables. So, you can eat as much of these as you like. Just make sure to use a vegetable-friendly oil for this recipe. It should be very easy to clean. You can then serve carrot fries as a side dish or snack.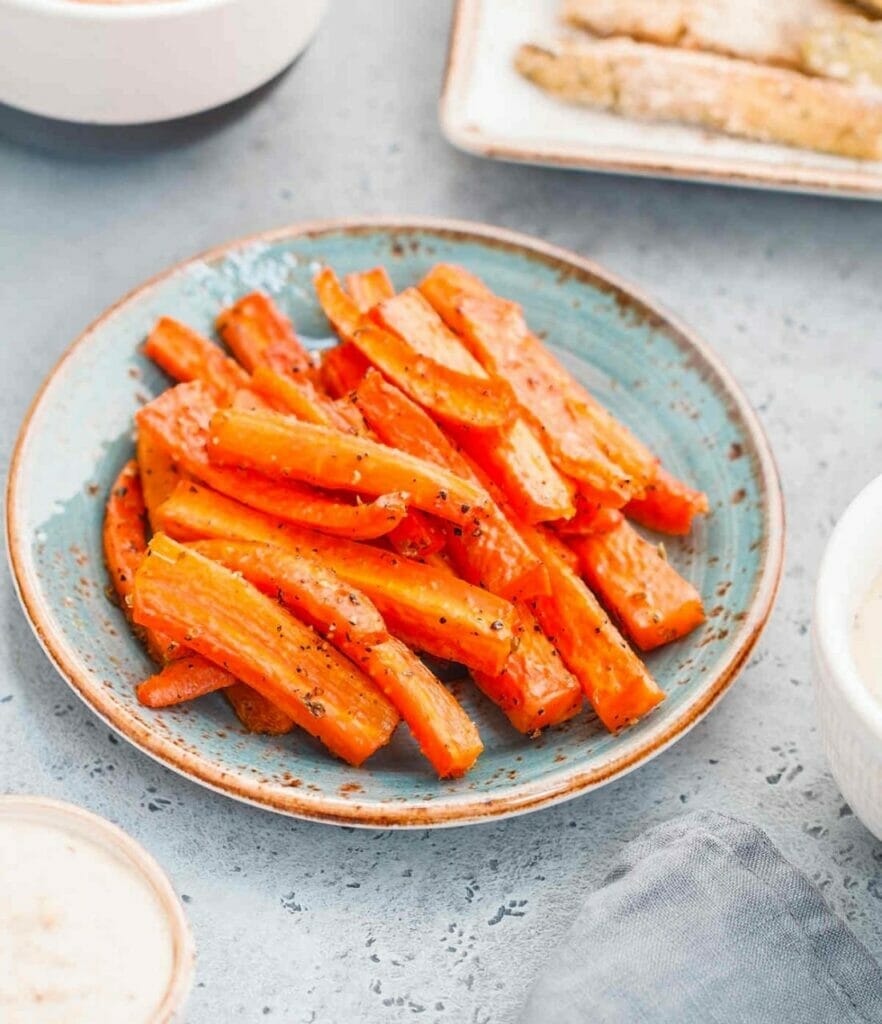 Carrots Fries For Baby Led Weaning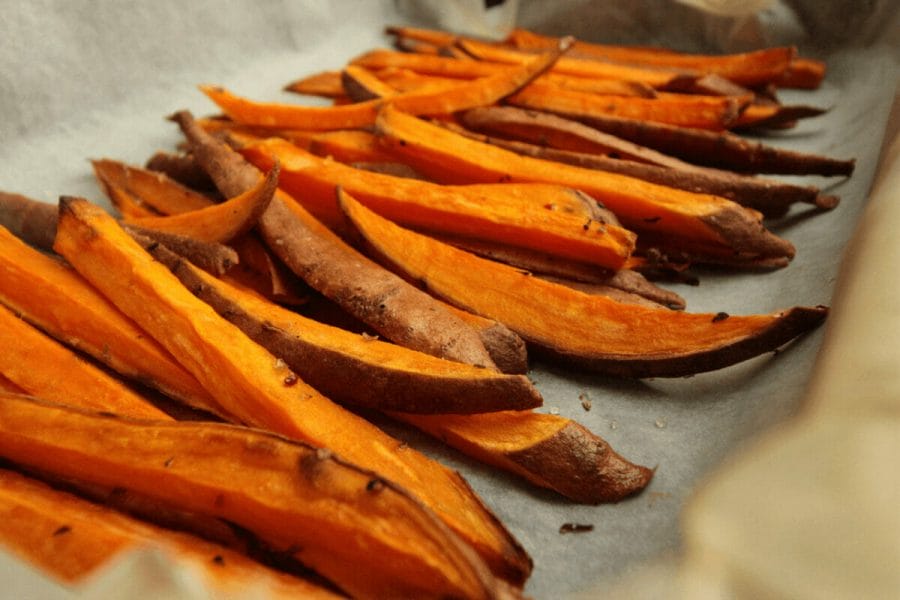 The goal of baby-led weaning is to encourage your baby to feed himself or herself, and this method is incredibly popular. This approach is similar to breastfeeding, and involves giving the baby food he or she will grow to love. To help your child become comfortable with the carrot, serve it to him or her in a soft form – soft enough for you to smash with your fingers and for the baby not to chew with their teeth.
For the first few months, you can offer sliced, steamed, or cooked carrots to your baby. For the most tender texture, steam them for eight to 10 minutes before serving. Once they're cool, you can add dried herbs or cinnamon. You can also roast carrots, but make sure to spray them with water first. While cooking is one option, it's also recommended to prepare carrots in the microwave or on the stovetop.
When starting your baby on vegetables, you should remember to cut the pieces as small as possible to avoid choking your child. You should also keep in mind that the carrots may pose a choking hazard, so it's important to cut them up into bite-sized pieces before offering them. You can also prepare the carrots with the use of a box grater or peeler to make them easier to handle.
Carrots are a great vegetable for introducing to your baby. It's a great first food, and they're packed with nutrients. They're full of vitamins and minerals, and are a perfect first food. You can also offer them in different ways to help them feel comfortable eating them. For example, you can serve them in puree form – simply cut the carrot into small pieces that are easy to hold and bite. You can also make them soft and serve them with a spoon.
You can also try introducing carrots to your baby by steaming them until they can grasp them. If you're looking for a quick and easy way to prepare carrots, look for no-fuss ways to cook them. Some people prefer to steam them. You can also steam them until they're soft. You should also try using baby cereal when you serve carrots to your baby.
You should start with raw carrots at about 13 months of age. Several carrots will be suitable for your baby. Some babies can even eat a whole one. The key is to ensure that your baby is able to pick up the carrots that you're serving. You should also consider preparing them in different shapes. They should be able to grasp with their pincers. After the carrots have been steamed, they should be cut into half moon shapes.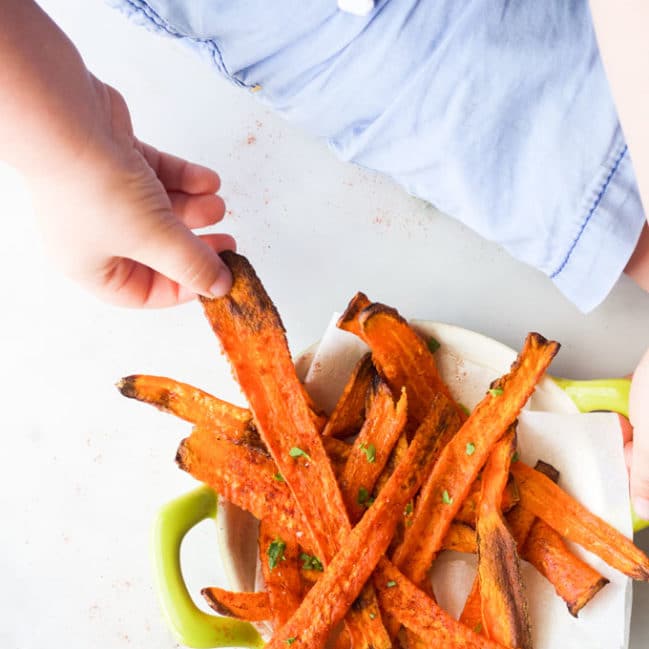 Food And Meal website is happy to accompany you on a tour of culinary cultures around the world. Feel free to ask us anything about the recipes because all your kind comments give us the chance to improve our site.