Print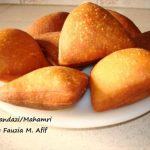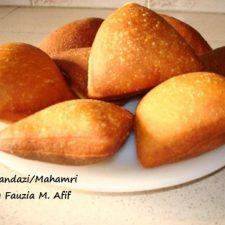 How to Make Kenyan Mahamri (Recipe) – 10 Steps
---
Author:

Prep Time:

15 mins

Cook Time:

30 mins

Total Time:

45 minutes

Yield:

2
Description
You might not be familiar with Mahamri snacks but in Kenya or in East Africa, this is just an ordinary treat.  Kenyan Mahamri look like diminutive, bulging square or triangular dough which is fried until they attain the golden brown hue.  In its native land, mahamri taste best when servedwith chai tea.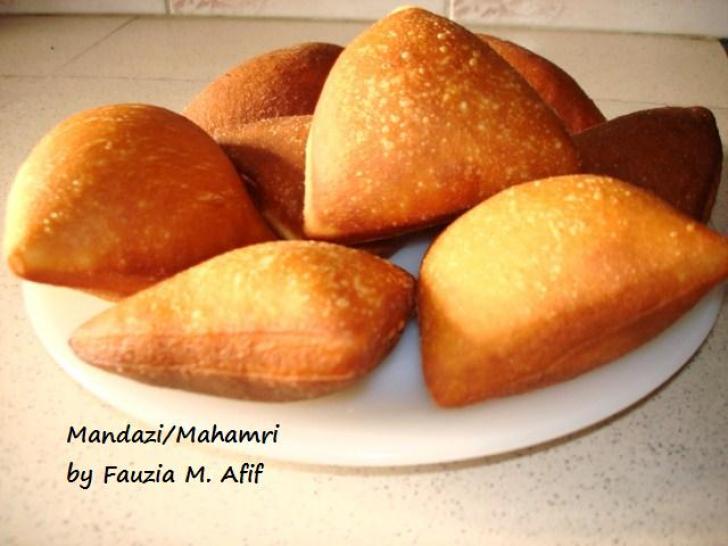 ---
All-purpose flour (or baking powder)
Instant dry yeast
Granulated sugar
Spices (cardamom, ginger, cinnamon or allspice)
Milk (coconut or cow)
Vegetable oil
Read more: https://foodandmeal.com/african/make-kenyan-mahamri-10-steps
Materials
Kitchen towel
Rolling pin
Knife
Frying pan or wok
Heat-resistant slotted spoon
TongsLarge
Large spoon
Mixing bowl
---
Instructions
Step 1:
Using a large spoon, mix the flour and yeast (or baking powder) into a big mixing bowl. The ratio of flour to the yeast should be 3 cups is to 1 tsp.  This is enough to make at least 16 mahamri.
Step 2:
Put a handful of sugar or in the amount you want your mahamri to be sweetened. Put a dash of ground cardamom, cinnamon, allspice or ginger (or a mixture of all of these spices).
Step 3:
Pour in the coconut milk or cow milk (it can also be a mixture of both) and knead the dough with your both hands. Add milk from time to time until you achieved a soft, firm—but not sticky—dough.
Step 4:
Continue to knead the dough for the next 15-20 minutes till you can feel that it has gone smooth and elastic. Put the dough into a ball form, and then lightly grease it and your mixing bowl.  Put a clean towel over the bowl and put in a warm place. This will allow the dough to rise within three hours or at least until it doubles its size.
Step 5:
Squeeze the dough down and start dividing it into four balls with equal size. Get your rolling pin and run it through, one ball at a time.  Each formed disc should be at least 7 inches in diameter.  Using a knife, carve the disk into four quarters.  Place each triangle side by side on a floured surface.  Again, place a clean towel over the pieces of dough and let it rise for the second time which can take from 15 minutes to 1 whole hour.
Step 6:
After the allotted time, heat your pan or wok into a 350⁰F heat and pour in about 2-3 inches deep of canola (or vegetable oil) for deep frying. Fry at least 4 mahamris at a time and with the use of a suitable spoon; gently cast the oil over them from time to time.
Step 7:
Using the tongs, turn over the dough pieces by the time they begin to puff. Ensure to cook the mahamris in all sides to attain that golden brown coloring evenly.
Step 8:
Place the already cooked mahamris on paper towels for the towels to absorb the extra oil.
Step 9:
Allow the mahamris to cool down a bit and serve with chai tea.
Step 10:
Set aside the remaining mahamris in a sealed bag.
Notes
Tip: If you use baking powder, you don't need to let the dough rise for the second time.  Additionally, it would only take you 10 minutes to let the dough rise.
Category:

Main Course

Cuisine:

African
Nutrition
Serving Size:

31 g

Calories:

142

Sugar:

6.6g

Fat:

7.5g

Saturated Fat:

1.5g

Carbohydrates:

18.2g

Fiber:

0.6g

Protein:

1.6g