Print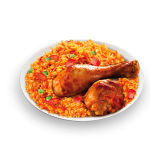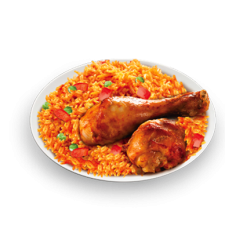 How to make Nigerian Jollof Rice – 7 Steps
---
Description
Usually gracing the parties in Nigeria, Jollof Rice (also popularly dubbed as 'party jollof rice') is a hands down favorite of plenty guests.  Its taste can be further enhanced with grilled or fried chicken, beef, fish, prawns and Moimoi, with Nigerian beef or chicken soup alongside the viand.
---
2 cups

(estimated

500g

) already cooked long grain rice

5 tbsp

. tomato paste, concentrated

4

tomatoes, big

1

red bell pepper (tatashe)

2

scotch bonnets peppers/atarodo

100

ml vegetable oil

600

mlMeat or Chicken stock

1

small onion, chopped

½ teaspoon

 of thyme

½ tsp

. of curry

1

broth cube

1 tsp

. salt
Water

1 tbsp

.ground crayfish*

2

small Bay leaves *
(*optional)
---
Instructions
Precooking
Precook the rice and let it seat until all the other ingredients are ready.
Also grill or fry the meat (can be beef, chicken or turkey) and set aside for broth or stock.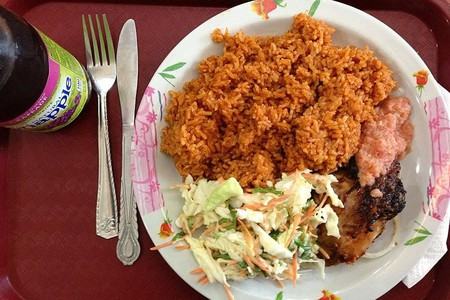 Jollof Rice Procedure
Step 1
Prepare a small amount of sauce by incorporating the tomatoes and peppers. Boil them together and simmer for a few minutes to dry out extra liquid.
Step 2
Place a pot over a medium heat and put some oil. Put the chopped onion and fry until it attains the translucent factor.  Add in your premade tomato sauce, let it simmer for about 10 minutes and add tomato paste.
Step 3
Now that the tomato stew has been made, scoop about a quarter of it and set aside.
Step 4
Add the chicken or meat stock into the pot and boil in high heat from 5 to 10 minutes. Add curry, thyme, broth cube and salt, and then boil again for about 5 minutes.
Step 5
Add the rice and mix well, making sure that the liquid in the pot should be the same amount (or level) as the rice. Feel free to add more water if the chicken stock is not enough.
Step 6
Cover the pot with lid and let the rice cook over medium flame. If you opt to use bay leaves, drop it before covering the pot.
Step 7
When the liquid in the rice has almost dried up, pour the extra stew you kept and ground crayfish at the top of the rice. Do not mix the rice yet but cover the pot again, letting it simmer until it completely dries up this time.  When you see that there's no liquid already, mix the rice thoroughly and voila! Your party jollof rice is all ready to be served.
Notes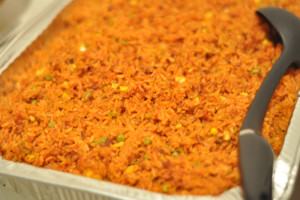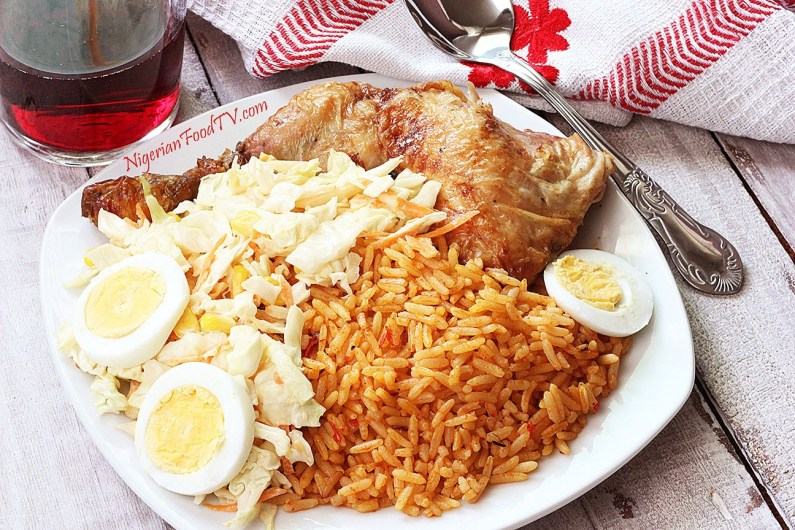 Keywords: Nigerian Jollof Rice