Hello there, JaimeInez here! I'm thrilled to welcome you back to Food and Meal, where we celebrate the joy of cooking and the love for food. Today, I'm excited to share with you my recent culinary adventure with a delightful Filipino dish – the Roxas City Tiger Prawns in Aligue Sauce. This journey has been nothing short of amazing, and I can't wait to dive into the details with you. So, let's embark on this gastronomic exploration together!
Roxas City Tiger Prawns in Aligue Sauce Recipe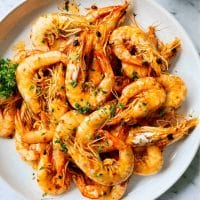 Roxas City's Tiger Prawns in Aligue Sauce
Feast of the Immaculate Conception of Roxas City (December 8). The Feast of the Immaculate Conception is celebrated in different parts of the country but this fiesta in Roxas City is most commendable. One reason for that is because the city is home to some of the most sumptuous meals that are featured during the festival that also seeks to celebrate the thriving local culture.
Print
Add to Collection
Go to Collections
Equipment
Instructions
Heat oil in a pan over medium fire and sauté garlic, ginger, onions, and tomatoes for about 7 minutes.

Stir in chilies, crab paste, coconut cream, and lemon juice.

Add tiger prawns and cook until prawns changed in a bright orange color and the sauce is reduced.

Serve hot with rice.
Notes
Roxas City takes pride of its bountiful fresh catch from the sea. It is not
surprising that the city's flagship recipes feature seafood as the main
ingredient. This recipe made of tiger prawns and crab paste is everyone's
well-loved guilty pleasure. That explains why it is almost always present at the fiesta buffet. It is so good, especially when downed with lots of steamed
white rice and consumed with bare hands.
Share by Email
Share on Facebook
Share on Twitter
Nutrition
Calories:
726
kcal
|
Carbohydrates:
83
g
|
Protein:
39
g
|
Fat:
25
g
|
Saturated Fat:
18
g
|
Polyunsaturated Fat:
2
g
|
Monounsaturated Fat:
1
g
|
Trans Fat:
0.04
g
|
Cholesterol:
357
mg
|
Sodium:
2368
mg
|
Potassium:
395
mg
|
Fiber:
4
g
|
Sugar:
75
g
|
Vitamin A:
522
IU
|
Vitamin C:
3
mg
|
Calcium:
164
mg
|
Iron:
1
mg
© Food And Meal
This website provides approximate nutrition information for convenience and as a courtesy only. Nutrition data is gathered primarily from the Spoonacular Database, whenever available, or otherwise other online calculators.
About Roxas City Tiger Prawns in Aligue Sauce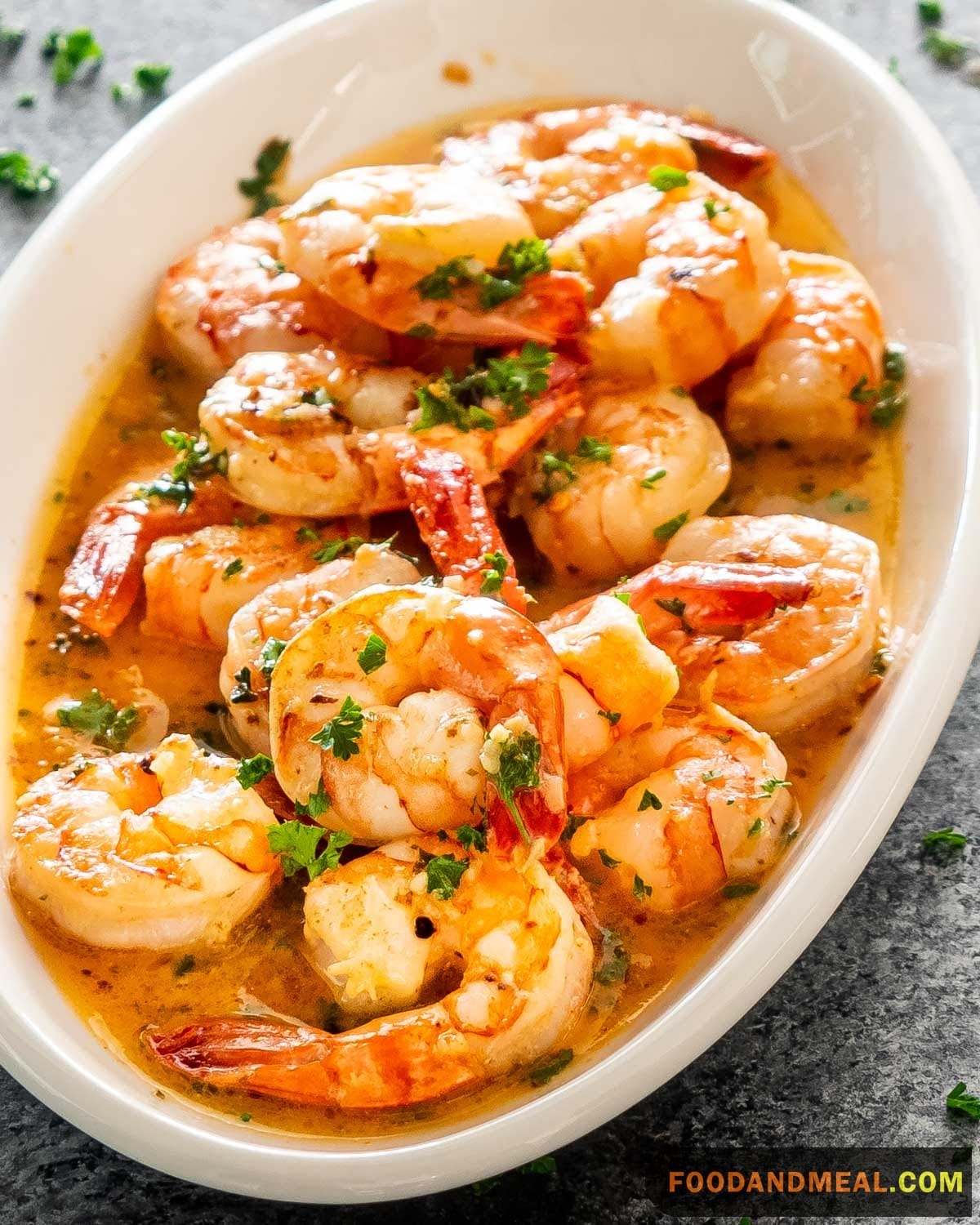 Roxas City Tiger Prawns in Aligue Sauce is a cherished dish from Roxas City, located in the Capiz province of the Philippines. This dish features large tiger prawns cooked in a rich, creamy sauce made from aligue, also known as crab fat. The result is a decadent, savory, and slightly sweet dish that truly embodies the seafood-rich culinary traditions of Roxas City.
Cooking Tips for Roxas City Tiger Prawns in Aligue Sauce
Quality of Ingredients: Always opt for fresh tiger prawns and high-quality aligue. The quality of your ingredients can significantly impact the taste of your dish.
Preparation of Prawns: Properly clean and devein the prawns before cooking. This includes removing the head and shell but leaving the tail intact for presentation.
Cooking Process: Cook the prawns just until they turn pink to avoid overcooking. Then, simmer them in the aligue sauce to allow the flavors to meld together.
Serving Suggestions for Roxas City Tiger Prawns in Aligue Sauce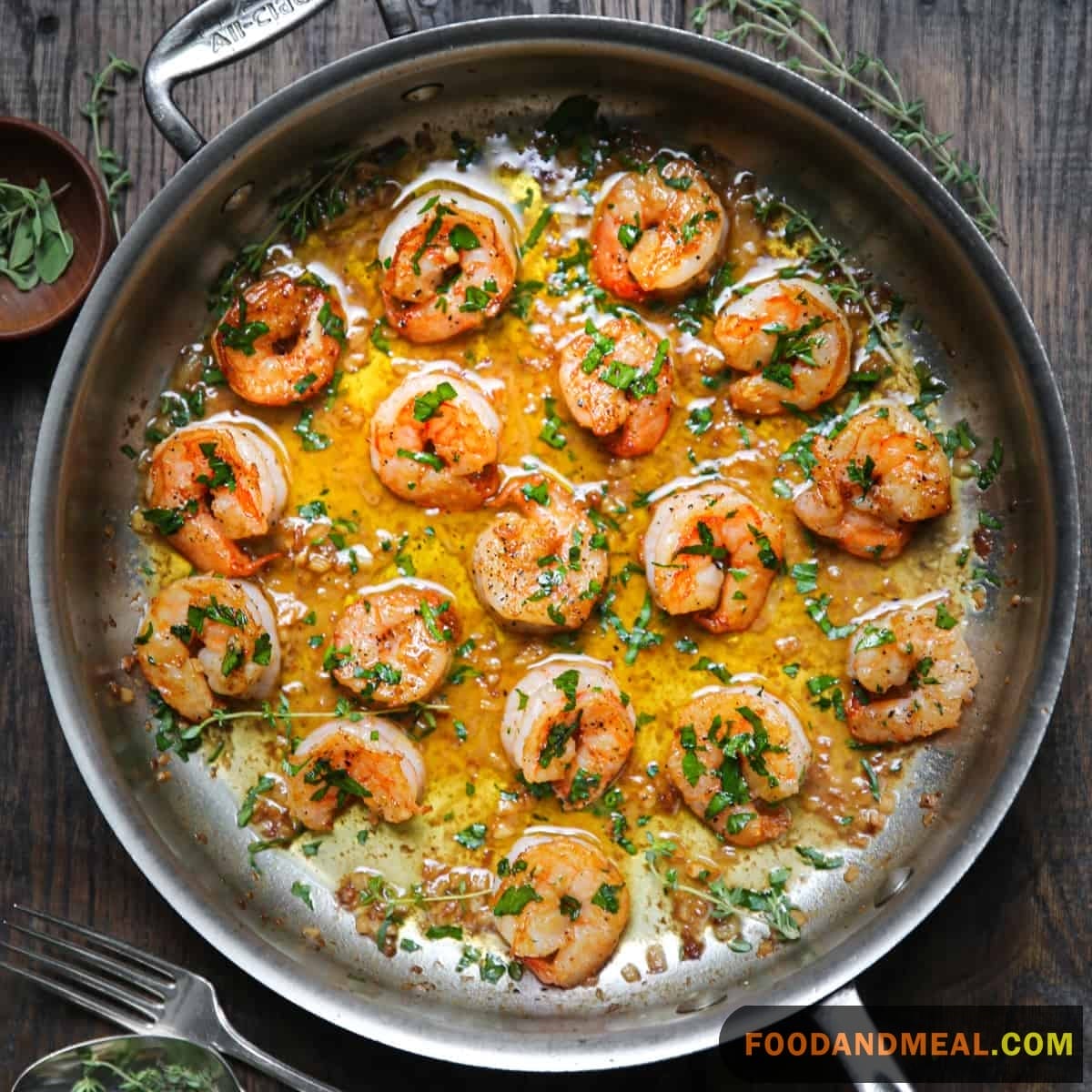 Rice Companion: Serve your prawns with a side of steamed rice to balance out its rich flavors.
Vegetable Side: A simple vegetable stir-fry or salad can provide a refreshing contrast to the decadent prawns in aligue sauce.
Drink Pairing: A cold drink like a calamansi juice or a white wine can complement the flavors of this luxurious dish.
FAQs About Roxas City Tiger Prawns in Aligue Sauce
What Makes Roxas City Tiger Prawns in Aligue Sauce Special? Roxas City Tiger Prawns in Aligue Sauce is special due to its use of fresh tiger prawns and aligue, which give it a distinct, rich flavor.
Can I Use Other Types of Seafood? While you can experiment with other types of seafood, using tiger prawns is traditional and recommended for this dish.
How Can I Store Leftovers? Leftovers can be stored in an airtight container in the refrigerator for up to 2 days. Reheat on the stove or in a microwave.
Can I Make It Less Rich? Yes, you can adjust the amount of aligue according to your preference. Remember, the dish should still have a creamy texture!
In conclusion, Roxas City Tiger Prawns in Aligue Sauce is more than just a dish; it's a culinary tradition that reflects the unique culture and seafood-rich flavors of Roxas City. The process of making it involves careful preparation and a balance of flavors, resulting in a dish that's both flavorful and luxurious. Whether you're a seasoned cook or a beginner, I hope these tips and suggestions inspire you to try making your own Roxas City Tiger Prawns in Aligue Sauce at home. Happy cooking!