Hello, fellow food enthusiasts! It's JaimeInez again, your culinary guide from the Food and Meal website. Today, we're heading to the highlands of the Philippines – Bukidnon Pata Tim!
Bukidnon is a place that never ceases to captivate me. Its lush landscapes, cool climate, and of course, its unique and flavorful cuisine. One dish that stands out is the Pata Tim. For those unfamiliar with this delicacy, it's a slow-cooked pork leg dish, simmered in a sweet and savory sauce until it's fall-off-the-bone tender. It's a dish that perfectly captures the essence of Bukidnon's culinary scene.
Bukidnon Pata Tim Recipe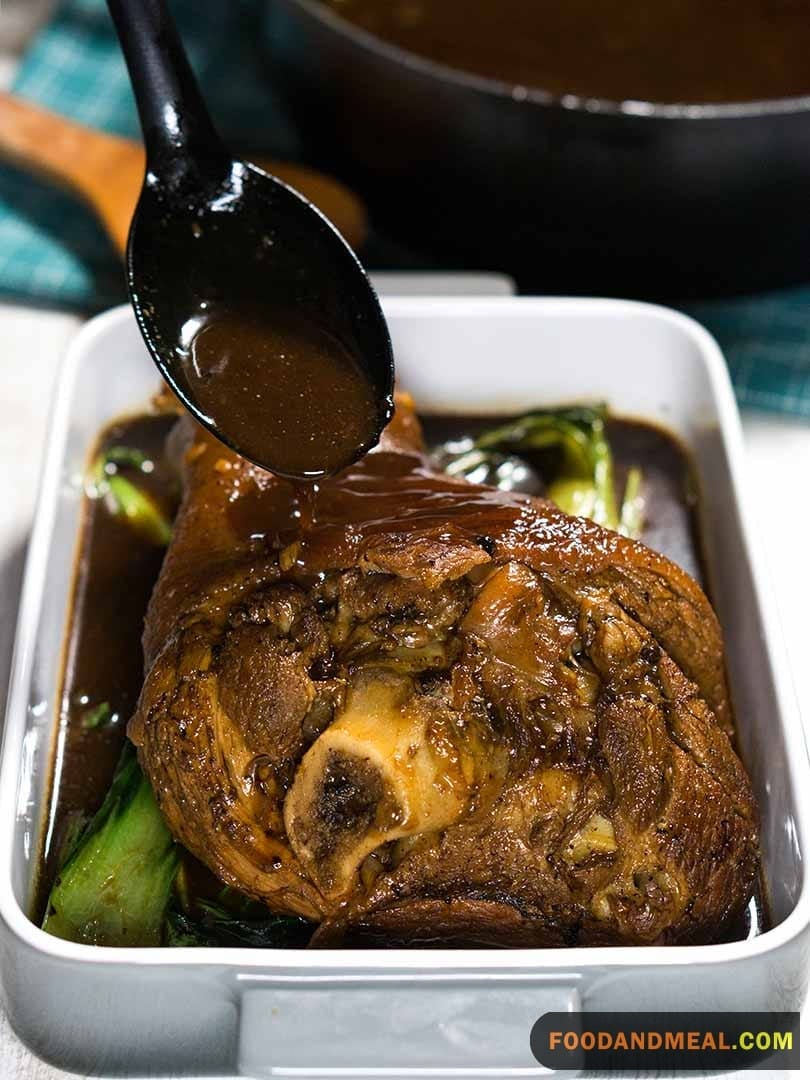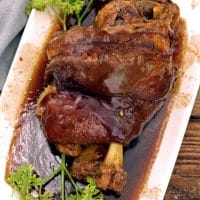 Bukidnon's Pata Tim
Kaamulan Festival of Malaybalay, Bukidnon (Last week of February to 1st
week of March). In celebration of Bukidnon's founding anniversary, this
ethnic fiesta is held to feature the seven ethnic groups that originally thrived
in the province – Bukidnon, Talaandig, Higaonon, Matigsalug, Manobo,
Umayamnon and Tigwahanon. As such, this festival is a great opportunity to
get to know this province's culture and tradition through food, through lots of
merrymaking.
Print
Add to Collection
Go to Collections
Equipment
Instructions
Preheat the oven to 450 degrees F.

Place pork leg in a lightly greased pan and bake for about 20 minutes or until the skin turns brown.

Transfer meat in a pot together with water, soy sauce, hoisin sauce, oyster sauce, rice wine, sake, sugar, and peppercorns. Boil over medium fire.

Reduce heat to low and simmer for 1 hour or until the meat is tender.

Dissolve cornstarch in 1⁄4 cup of water and whisk into the pot along with the mushrooms. Cook for another 10 minutes until the sauce thickens.

Add bok choy and continue cooking for another 5 minutes or until the bok choy is cooked.

Serve warm.
Notes
Bukidnon has various specialties but this recipe is a standout, especially if
you are talking about festivals and celebrations. It's a Filipino-Chinese dish
using pork hocks or legs as the main ingredient. The super tender meat is
given a wonderful treatment from a special sauce with star anise, hoisin
sauce, and oyster sauce among other things. Shiitake mushrooms and bok
choy are also commonly added into the mix for a delightful fiesta meal.
Share by Email
Share on Facebook
Share on Twitter
Nutrition
Calories:
131
kcal
|
Carbohydrates:
26
g
|
Protein:
2
g
|
Fat:
1
g
|
Saturated Fat:
0.1
g
|
Polyunsaturated Fat:
0.2
g
|
Monounsaturated Fat:
0.2
g
|
Cholesterol:
0.1
mg
|
Sodium:
763
mg
|
Potassium:
74
mg
|
Fiber:
0.4
g
|
Sugar:
22
g
|
Vitamin A:
25
IU
|
Vitamin C:
0.3
mg
|
Calcium:
31
mg
|
Iron:
1
mg
© Food And Meal
This website provides approximate nutrition information for convenience and as a courtesy only. Nutrition data is gathered primarily from the Spoonacular Database, whenever available, or otherwise other online calculators.
Cooking Bukidnon's Pata Tim with a Slow Cooker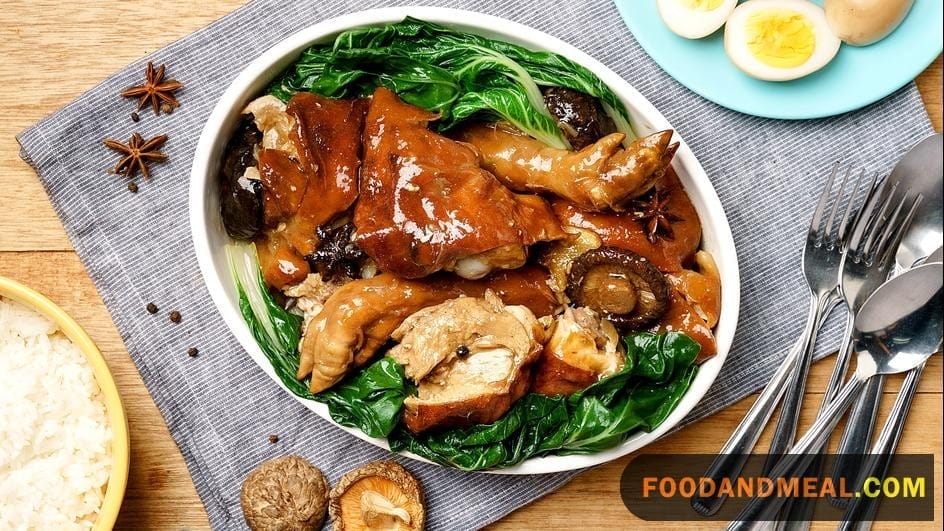 Slow cookers are a fantastic tool for dishes that require long, slow cooking times, like our Bukidnon Pata Tim. They allow for a steady, low-temperature cooking process, which is perfect for breaking down tough cuts of meat and turning them into tender, flavorful delights.
Preparation is Key: Before placing your pork leg in the slow cooker, it's a good idea to sear it on all sides. This will help lock in the flavors and give your Pata Tim a beautiful, caramelized exterior.
Layer Your Ingredients: Place your aromatics and other ingredients at the bottom of the slow cooker before adding the pork leg. This allows the flavors to infuse more effectively into the meat.
Low and Slow: Set your slow cooker to a low setting for the best results. This will ensure that your Pata Tim is cooked evenly and becomes incredibly tender.
Patience Pays Off: Resist the temptation to open the lid frequently. Each time you do, heat escapes, and it can significantly increase the cooking time.
JaimeInez's Take on Bukidnon's Pata Tim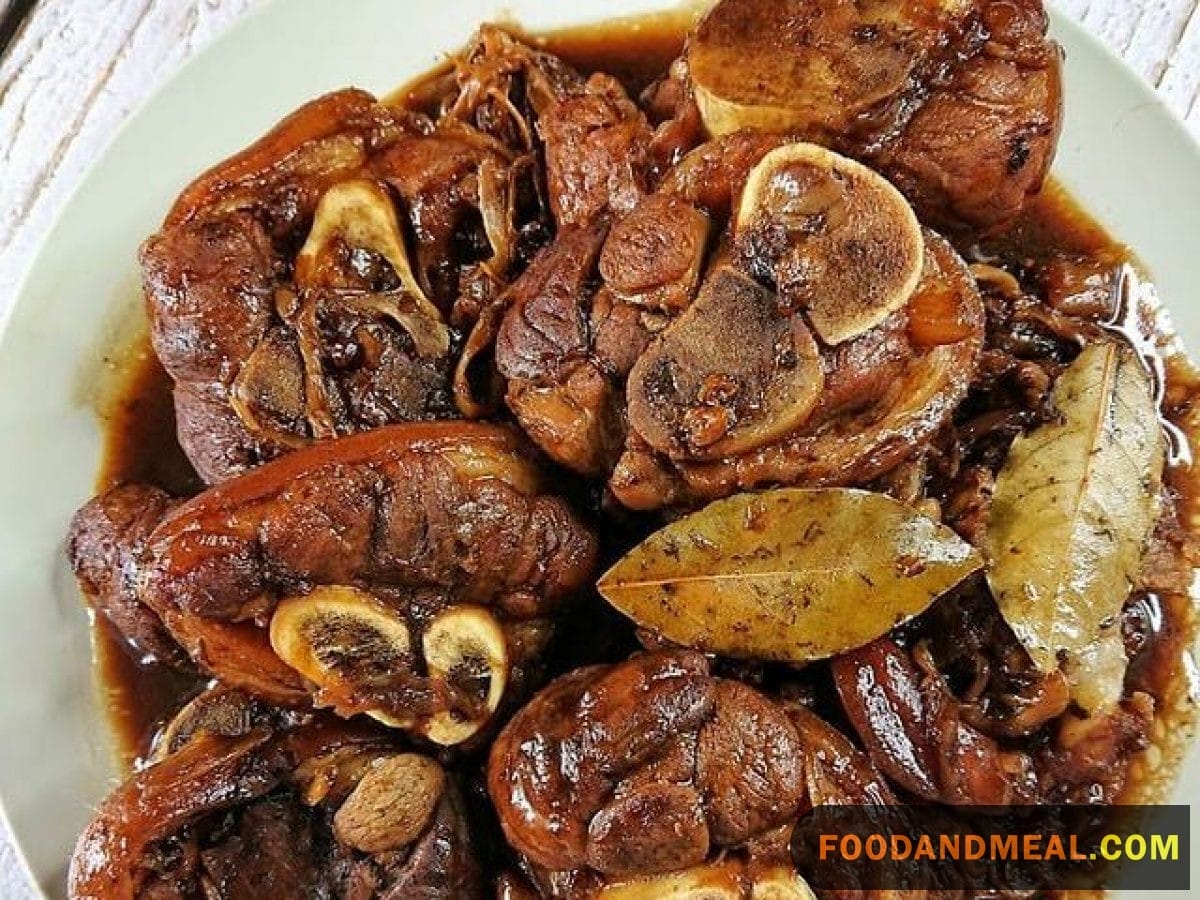 Since we already have the recipe, let's focus on some tips and tricks to perfect our Pata Tim.
Cooking Tips
Patience is a Virtue: Pata Tim requires slow cooking to achieve that melt-in-your-mouth tenderness. Don't rush the process.
Quality Ingredients: Always opt for fresh ingredients. This will significantly enhance the flavor of your Pata Tim.
Balance of Flavors: The sauce should strike a balance between sweet and savory. Adjust the seasonings according to your preference.
Serving Suggestions
When it comes to serving Bukidnon's Pata Tim, I prefer to pair it with a bowl of steamed white rice. The mild flavor of the rice perfectly complements the rich and robust flavors of the Pata Tim.
FAQs
Can I use other parts of pork for this dish? Yes, you can use other cuts if pork leg is not available. However, the cooking time may vary.
What can I substitute for the Chinese cooking wine? If you can't find Chinese cooking wine, you can use dry sherry or even apple juice as a substitute.
Can I make this dish spicier? Absolutely! Feel free to add more chili according to your preference.
How long can I store leftover Pata Tim? Properly stored, it can last up to 3-4 days in the fridge.
Can I freeze Pata Tim? Yes, but it may affect the texture of the meat when reheated.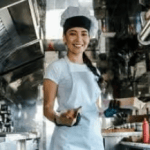 Cooking Like A Pro
Author Name : Jaime Inez
Address: Times Street, West Triangle, 1103, Quezon City, Metro Manila, Philippines
Phone:  96-2-4108596
Email: Contact@cookinglikeapro.net
Affiliate DisclaimerAbout The Content
As an affiliate, we may earn a commission from qualifying purchases. We get commissions for purchases made through links on this website from Amazon and other third parties.