Over the years, I've been on a quest to find the perfect dairy alternative. And my dear reader, I think I've found it! Flax seed milk, with its subtle nutty undertones, is a revelation. Let's embark on this delicious journey together.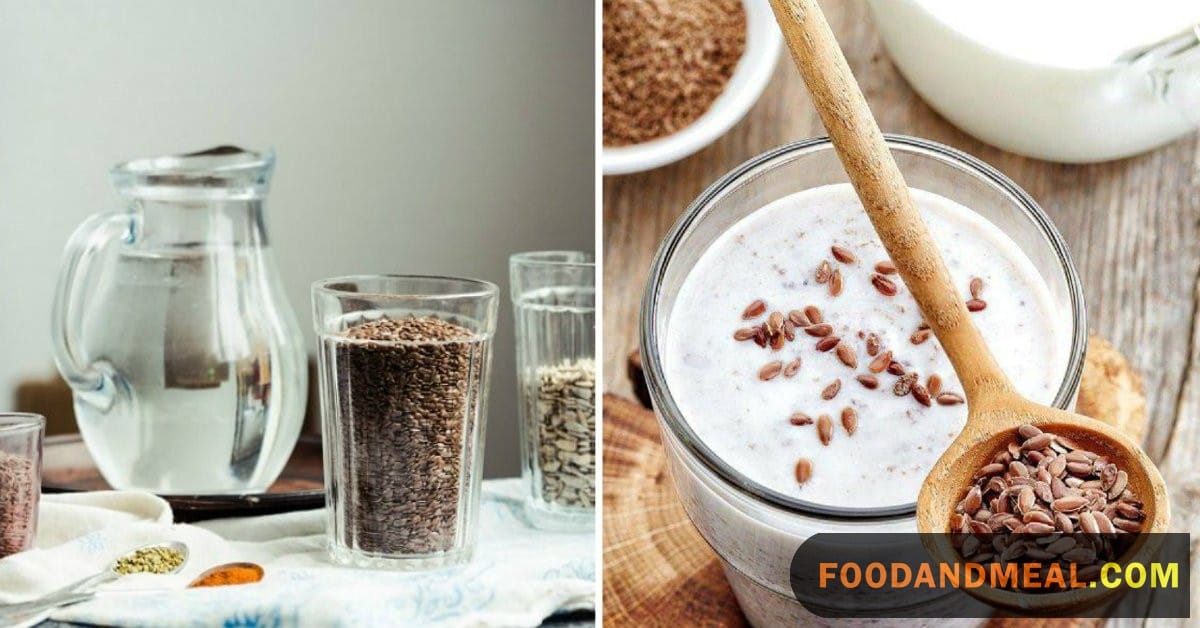 Flax Seed Milk Recipe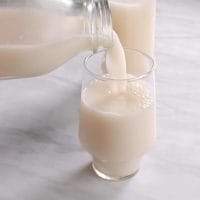 Flax Seed Milk
Dive deep into the creamy world of Flax Seed Milk with our expertly crafted recipe. A blend of nourishing goodness and delightful flavors, this milk will soon be your kitchen favorite. Love what you sip? Don't forget to share this recipe with fellow food enthusiasts and subscribe for more delicious updates!
Print
Pin Recipe
Add to Collection
Go to Collections
Instructions
Add water and flax seeds to a high speed blender.

Blend on high for 1 minute.

Strain flax milk through a nut milk bag into a bowl or through a

colander lined with cheesecloth folded over a couple of times.

Use your hands to squeeze and coax the flax milk through the bag.

Rinse flax seed pieces out of the blender, and add the strained flax

milk back into the blender along with the pitted dates, vanilla

extract or cinnamon.

Blend on high for 1 minute.

Skim layer of foam off the top of the flax milk.

Store in the refrigerator, and stir or shake before using.
Notes
Tip: you may want to add mashed fruit. Mix the mashed fruit with the flax
milk stir well and then strain again.
Share by Email
Share on Facebook
Share on Twitter
Nutrition
Calories:
8
kcal
|
Carbohydrates:
0.3
g
|
Sodium:
24
mg
|
Potassium:
4
mg
|
Sugar:
0.3
g
|
Calcium:
14
mg
|
Iron:
0.003
mg
© Food And Meal
This website provides approximate nutrition information for convenience and as a courtesy only. Nutrition data is gathered primarily from the Spoonacular Database, whenever available, or otherwise other online calculators.
Pin Recipe
Alternative Method: Making Flax Seed Milk Using a Blender
A high-speed blender can be a game-changer when it comes to making flax seed milk. Its power ensures you extract as much goodness as possible, creating a luscious and creamy texture. Here's how to harness this kitchen marvel:
Ingredients:
1 cup of whole flax seeds
4 cups of cold water
Optional: sweeteners like honey, maple syrup, or dates; flavorings like vanilla or cinnamon
Procedure:
Pre-soaking: Begin by soaking the flax seeds in water overnight or for at least 12 hours. This softens them, ensuring smoother blending and richer milk.
Blending Begins: Drain and rinse the soaked flax seeds. In your blender, combine the flax seeds with the 4 cups of cold water. If you're using any sweeteners or flavorings, add them now. Blend on high speed for about 2-3 minutes. The mixture should look creamy and white.
Straining the Milk: Place a nut milk bag or a thin dishcloth over a large mixing bowl. Pour the blended mixture into it. Lift the cloth or bag and squeeze gently to extract as much liquid as possible. This can take a few minutes, but it's well worth the patience for that silky-smooth texture.
Storing: Transfer your freshly made flax seed milk to a sealed container. It can be refrigerated for up to 5 days. Do give it a good shake before using, as it might separate over time.
Using the Residue: Don't throw away the leftover flaxseed pulp! It can be added to oatmeal, smoothies, or even baked goods for an extra nutritional punch.
Cooking Tips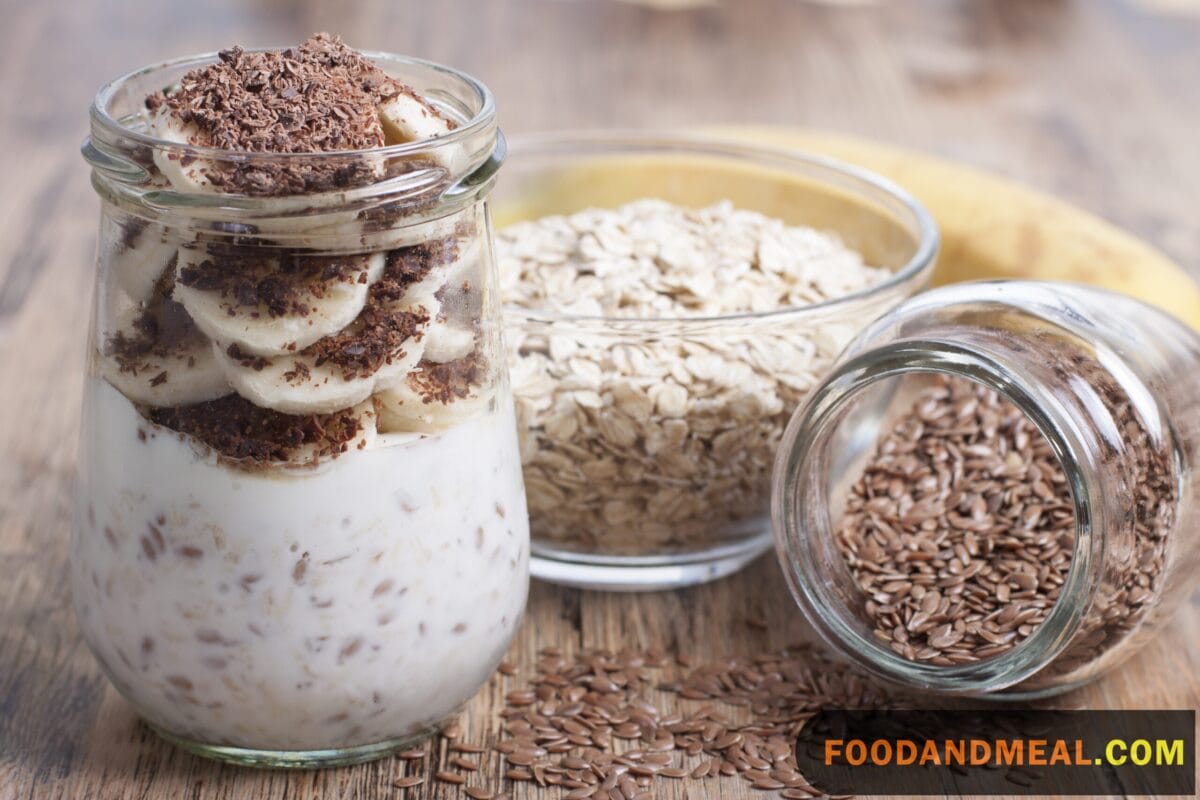 My culinary journey has taught me that sometimes, the smallest of tricks can make a world of difference. Here's a sprinkle of wisdom for the perfect flax seed milk:
Quality Matters: Always opt for fresh, high-quality flax seeds. They should have a pleasant, nutty aroma. If they smell fishy or off, they're probably rancid.
The Soaking Game: While some may skip the soaking part, I've found that pre-soaked seeds blend more efficiently and provide a creamier texture.
Straining Perfection: If you don't have a nut milk bag, a thin cheesecloth or even a fine-mesh strainer will do the job. Remember, patience is key here!
Flavoring Fun: Don't be shy to experiment. Cardamom, cinnamon, or even a touch of nutmeg can add delightful layers of flavor.
Avoid Overheating: When using flax seed milk in hot recipes, avoid bringing it to a boil. Gentle heating preserves its nutritional profile and prevents an overly gelatinous texture.
Serving Suggestions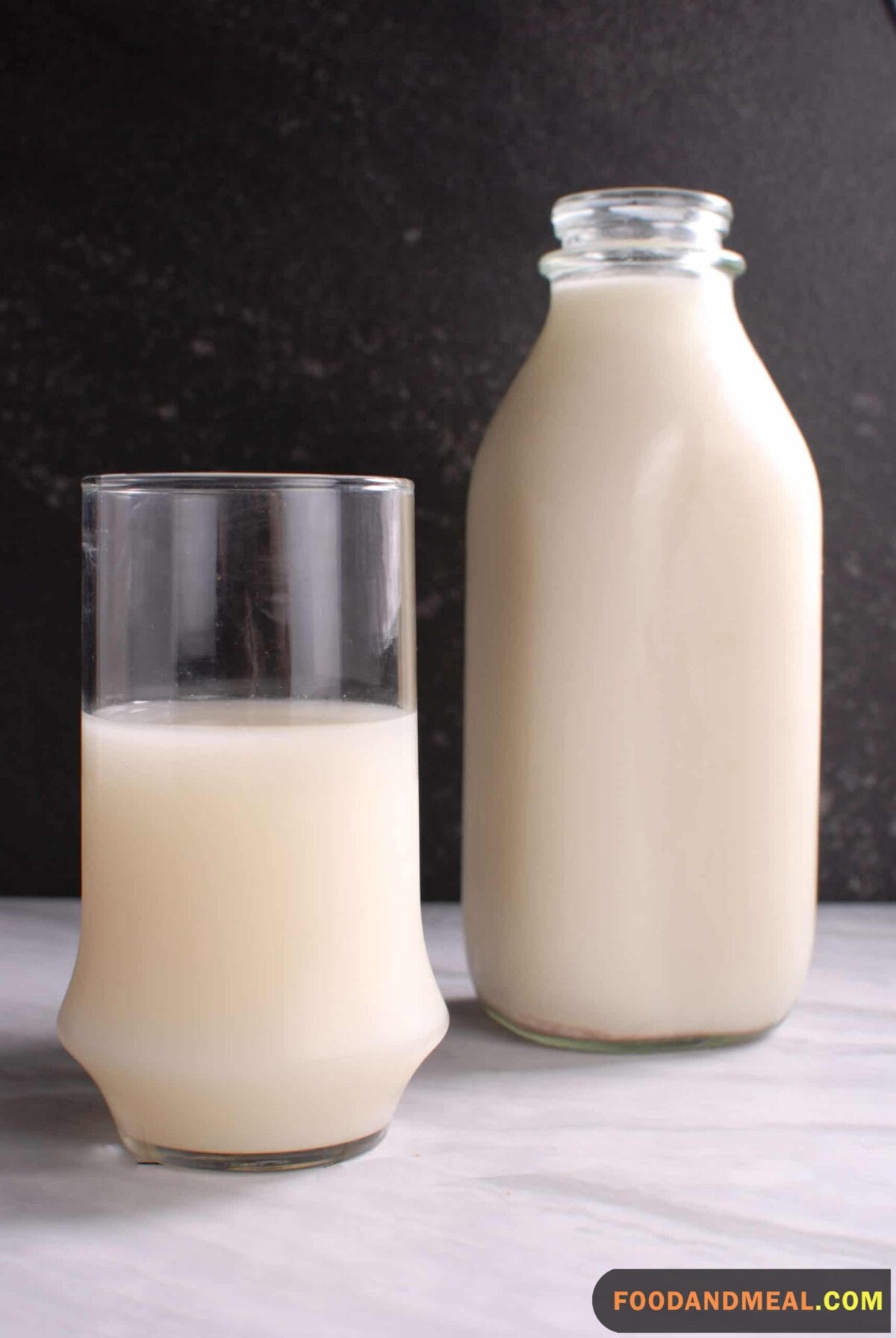 Oh, the wonders of flax seed milk! Versatile and nutritious, this lovely golden elixir fits effortlessly into so many culinary situations.
Morning Glory: Kickstart your morning by pouring it over your cereal or granola. The nutty undertones of flax seed milk harmonize beautifully with fruits and nuts.
Smoothie King/Queen: Elevate your smoothie game! Blend flax seed milk with fruits like berries, banana, and a handful of spinach for a nutrient-packed delight.
Café at Home: Whether it's your morning coffee or evening tea, flax seed milk serves as a wonderful, creamy base. Bonus points if you froth it up for that perfect latte!
Sweet Endings: Pair it with desserts. A slice of dark chocolate cake or a berry tart alongside a glass of chilled flax seed milk? Heavenly!
For the Little Ones: Kids might enjoy it with a hint of cocoa and a touch of sweetness. It's a fun way to get them to consume Omega-3s!
List of 5 FAQs of flax seed milk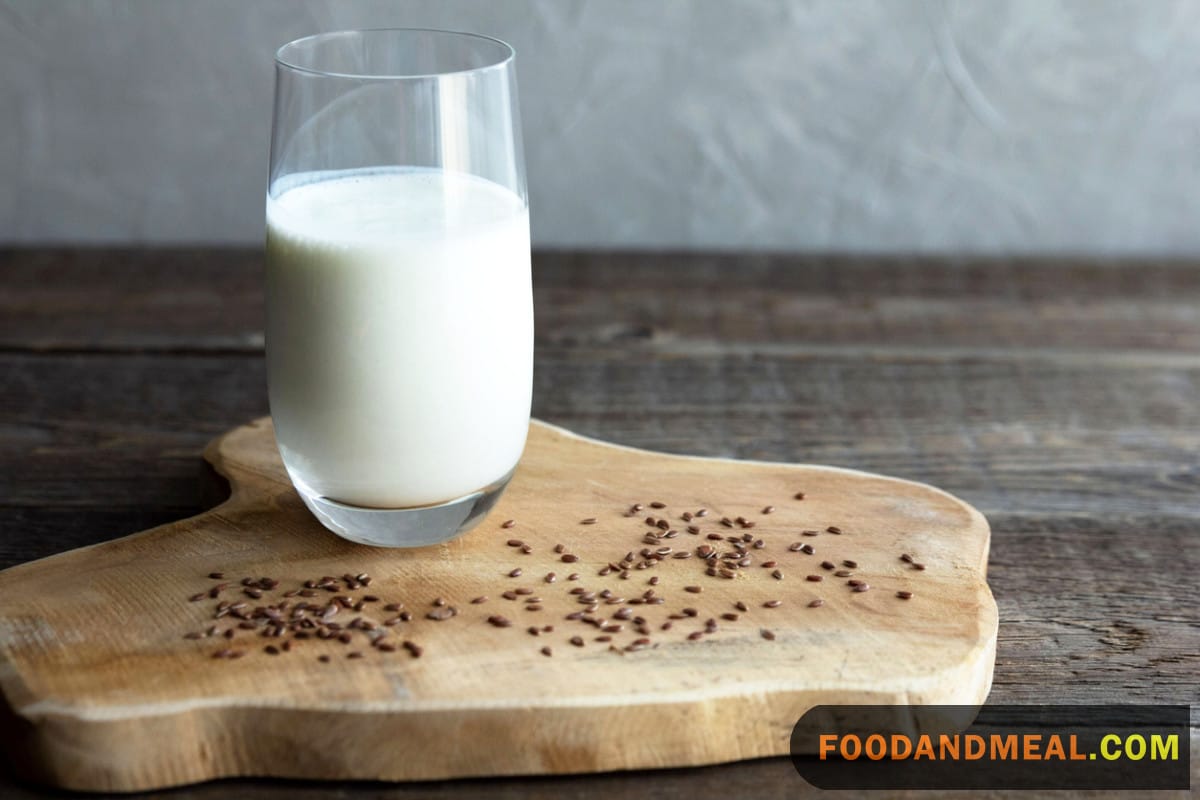 Why does my flax seed milk have a gel-like consistency?
This is due to the natural gel-forming property of flax seeds. When soaked or blended with water, flax seeds release mucilage, a sticky substance that can give the milk a gelatinous texture. If you prefer a thinner consistency, you can add more water and blend again.
How can I sweeten my flax seed milk?
You can naturally sweeten your flax seed milk by adding dates, maple syrup, or honey during the blending process. A dash of vanilla extract can also add a lovely aroma and subtle sweetness.
Is flax seed milk as nutritious as other plant-based milks?
Absolutely! Flax seed milk is a great source of Omega-3 fatty acids, lignans, and other essential nutrients. It's also low in calories, making it a healthy alternative to dairy and some other plant-based milks.
Can I heat flax seed milk for recipes?
Yes, you can. However, be cautious about boiling it, as excessive heat can make it excessively thick due to its gel-forming properties.
How long can I store leftover flax seed milk?
Flax seed milk can be stored in a sealed container in the refrigerator for up to 5 days. If it smells or tastes off, it's best to discard it. Always give it a good shake before using.
Dive into our unique Flax Seed Milk recipe! Rich, creamy, and bursting with nutrients—it's a treat for the soul. Discover, savor, and share!
Affiliate DisclaimerAbout The Author
As an affiliate, we may earn a commission from qualifying purchases. We get commissions for purchases made through links on this website from Amazon and other third parties.