Explore the Fool and Meal website, where we uncover the culinary magic of multi-cooker. In this article, we'll delve into the incredible features of these appliances, all carefully curated by Fool and Meal. Designed to make cooking easier and more delightful than ever, whether you're a gourmet chef or a kitchen novice, Fool and Meal's multi-cooker recipes are your key to effortlessly crafting exquisite meals.
What is a multi-cooker?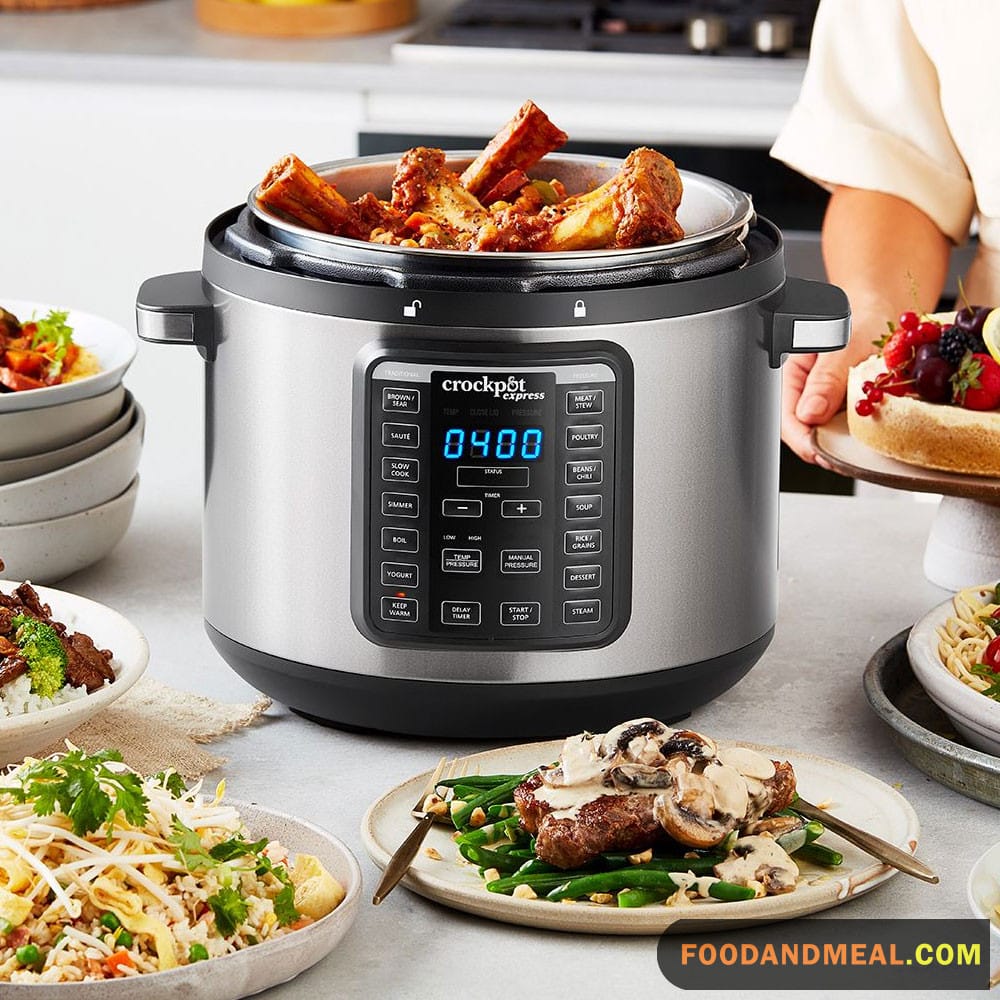 A multi-cooker combines the functions of several appliances, including slow cooking and pressure cooking. Depending on the model, it can also replace other kitchen gadgets like a rice cooker, air fryer, sous vide machine, electric frypan, yogurt maker, bread maker, and steamer. These user-friendly devices are perfect for those seeking culinary versatility while reducing kitchen clutter. Well-known brands include Philips, Ninja, Russell Hobbs, Crock-Pot, Tefal, Breville, and Sunbeam.
What To Look For In A Multi Cooker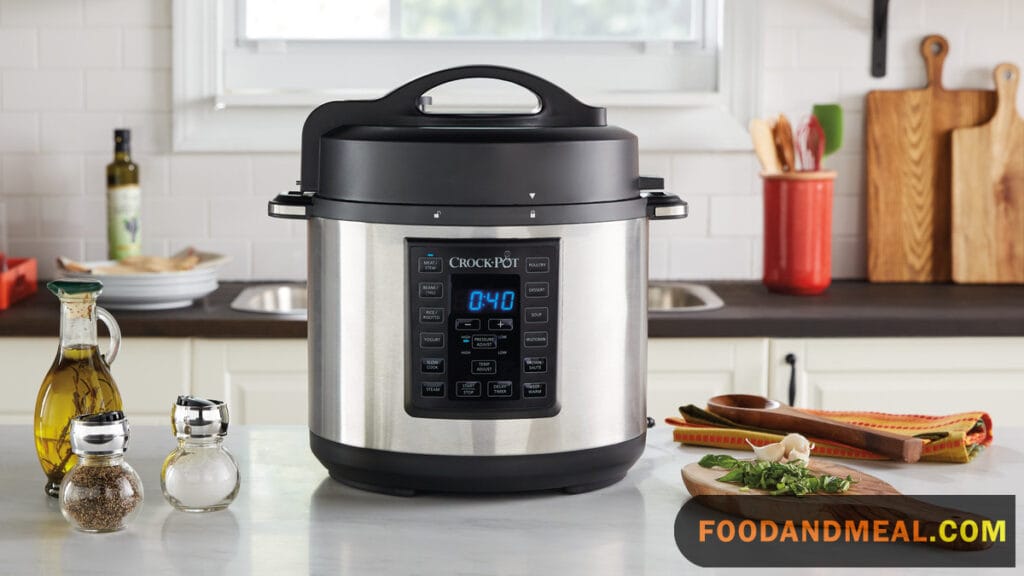 | | |
| --- | --- |
| Capacity | Choose a 3–4.5L multi-cooker for 1–2 servings, or go for a 5–8L model for larger meals and leftovers. Our multi-cooker review includes models from 5.7 to 8 liters. |
| Steam release valve | Using the pressure cooker setting, ensure the model has a manual steam release valve for safely releasing steam at the end of cooking. |
| Pressure settings | Pressure settings affect cooking times: higher pressure, quicker cooking; longer cooking, richer flavor. |
| Cooking times | Pre-programmed cooking times simplify operation. Certain models include presets for specific dishes like pot roast, curry, rice, and beyond. |
| Controls | When choosing a multi-cooker, seek out models with bright indicator lights and easily accessible, clearly labeled control switches. |
| Exterior | Opt for multi-cookers with smooth surfaces and minimal cracks or crevices where food particles can become trapped. |
| Cleaning | Parts should be easy to disassemble and clean. Pressure cooker lids need thorough cleaning for safe use, and stainless steel exteriors may require extra cleaning time. |
| Timer | A timer on your cooker counts down the cooking time and alerts you when it's done, making it a handy feature. |
| Automatic setting | Starts high for quick heating, then switches to low for the rest of cooking. |
| Steaming and warming feature | Models with additional features like steaming and warming offer increased versatility. |
What else can you do with your multi-cooker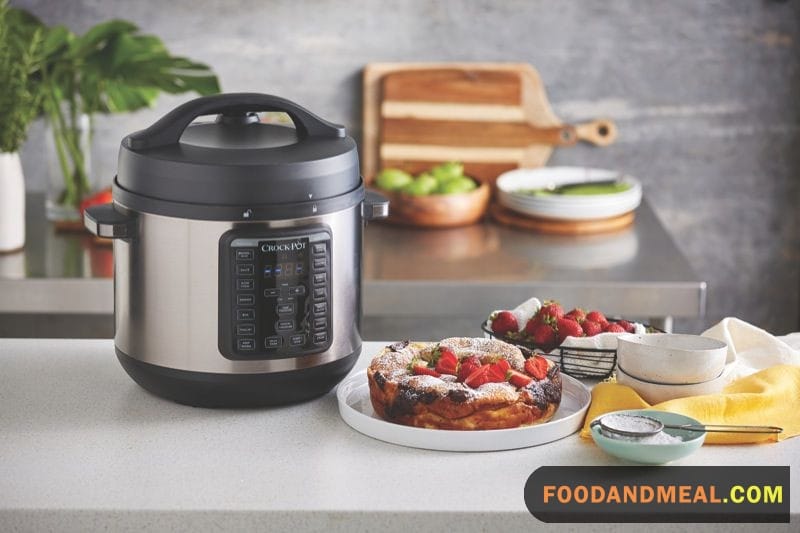 The slow cooking function of a multi-function pot, like an electric pressure cooker with multiple functions, is a convenient way to prepare dishes that require long, slow cooking times.
Using the "sauté" function on your multi-function pot is a quick and convenient way to sear meats, brown onions, or add extra flavor to your ingredients before slow-cooking or pressure-cooking your meal. This helps lock in flavors and moisture, all without the need for an additional pan or stove. Once the sautéing is done, you can seamlessly proceed to the next steps of your recipe, making it a convenient and efficient way to create delicious and flavorful dishes without much hassle.
Your multi-cooker is a great food warmer too! Use the "keep warm" setting for dishes like Swedish meatballs that need to stay hot and delicious while serving. Plus, it automatically switches to "keep warm" after cooking, so your food stays ready to enjoy until mealtime.
Specialized Cooking Modes
Your multi-cooker serves as a rice cooker with preset options for white rice and multigrain cooking. It also excels at making soup, stews, poultry, beans, chili, and even yogurt without the need for extra equipment. It's a versatile kitchen tool for various cooking tasks.
Best Multi-Cooker Recipes
Unlock the unparalleled versatility of your multi-cooker with our top recipes. A true kitchen powerhouse, the multi-cooker seamlessly replaces various kitchen appliances, effortlessly handling tasks from frying to stewing. With pre-set cooking modes at your fingertips, these recipes are tailored to utilize the flexibility of your device. Dive in and redefine convenience in your culinary adventures.
Affiliate DisclaimerAbout The Author
As an affiliate, we may earn a commission from qualifying purchases. We get commissions for purchases made through links on this website from Amazon and other third parties.